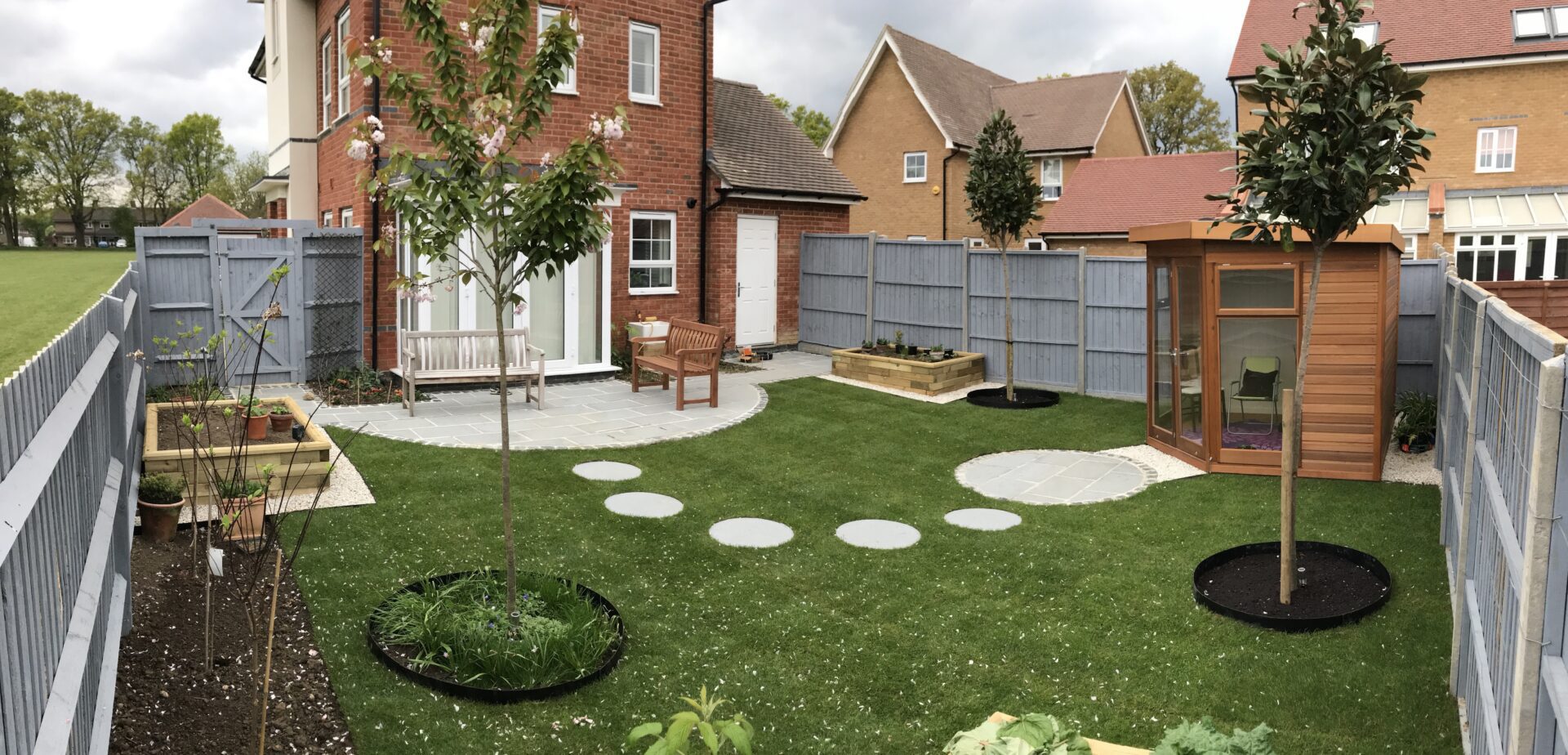 2023 landscaping trends: How to translate them to your garden
Have you read our last post, looking at key themes that we've seen in 2023's landscaping trends? We're super excited about a whole new year of landscaping ahead of us. So we have written another post to show you how this year's landscaping trends could convert into your garden space.
Colour
Last year we predicted that bright, jewel colours would be big news, and that trend continues into 2023. The Society of Garden Designers predict that this year's colour palette will see darker tones of blue, purple, and grey, accentuated with bright pops of colour.
As landscapers, we love working with these dramatic colour schemes, and enjoy working with interesting materials and textures to provide the perfect backdrop for interesting planting.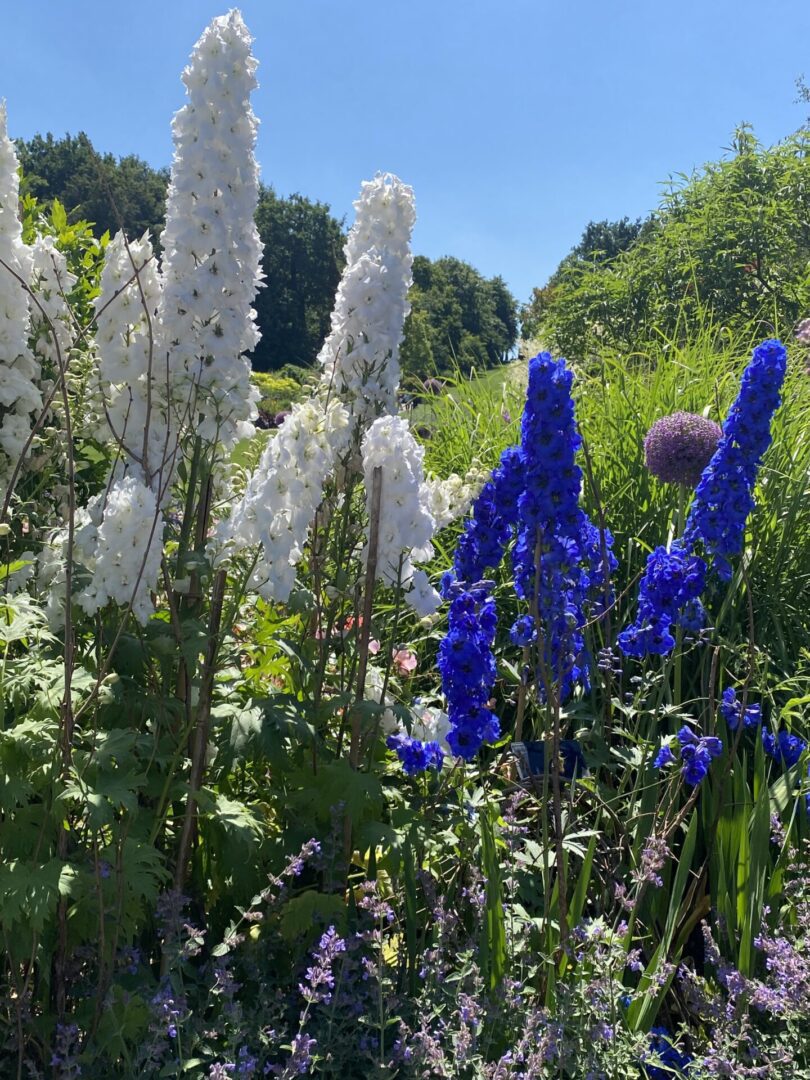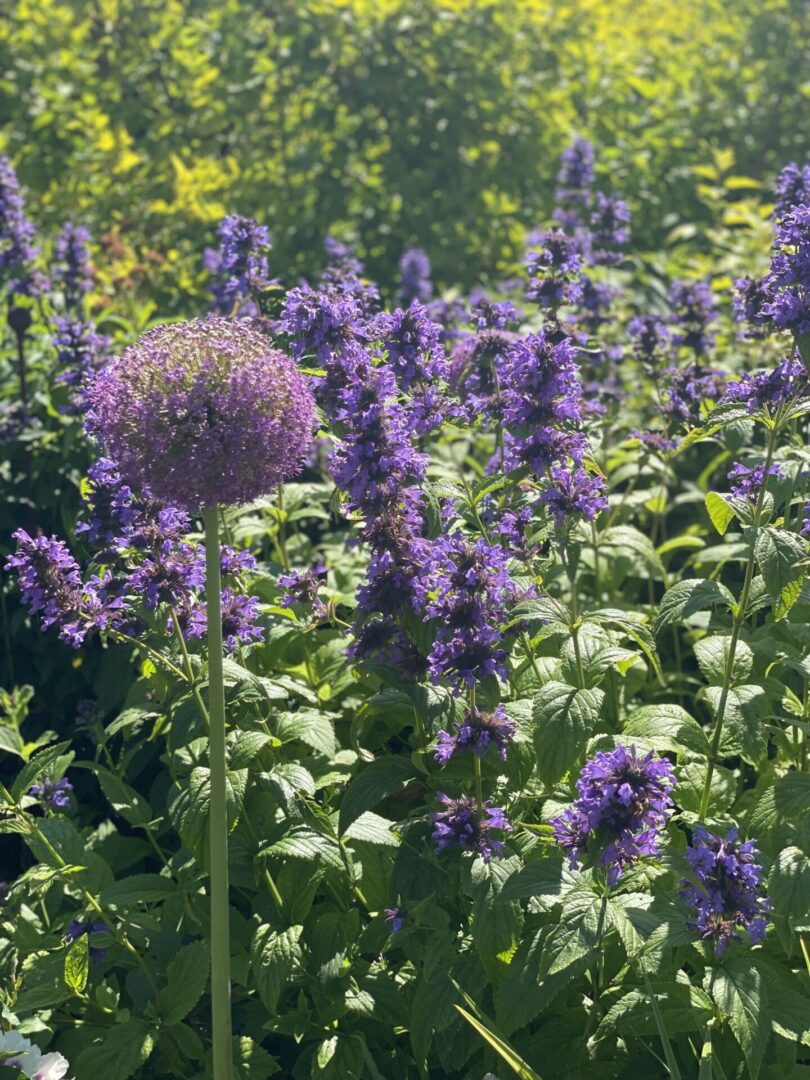 Materials
The continuing trend for more sustainable, nature-encouraging gardens is reflected in the materials that clients choose for their landscaping.  Sustainable materials are becoming more popular, and we predict that this more natural look will continue to be in high demand in 2023. More eco-friendly choices such as naturally durable timber, recycled gravel and native hedging are popular choices. Defined zoning of your garden can also be achieved through the clever placement of flower beds, hedging and gravel areas.
Don't forget the accessories that you use outdoors! Accessorise with recycled glass, organic textiles and upcycled furniture to personalise your space.
If you are looking to embrace this more sustainable trend, we can advise on suitable materials. We enjoy bringing together different materials to form a foundation that you can then accentuate with pops of colour in your planting and accessories.
Cor-Ten steel
Also known as weathering steel or COR-TEN®, steel remains popular with our clients. We love the deep rusted orange colour of the steel once a layer of rust forms on the surface of the metal. As well as giving an industrial, aged look, the rusted layer protects the steel underneath from further deterioration. There's no need to paint or protect the metal either! 
We like to use this versatile and strong material for edges and borders, retaining walls and planters. The deep rust colour looks fabulous set amongst foliage, and the bright colours are predicted for 2023 too.
Vegetable garden
Vegetable gardens made a big comeback during the pandemic, and as food prices continue to increase, vegetable gardening is becoming even more popular.  And a few veggies can be added to even the smallest space! A living wall can be used to grow herbs, making the most of vertical space. In larger gardens, we can add a more traditional vegetable garden, complete with potting shed or greenhouse if required. One of our favourites was the vegetable garden in this Dorking landscaping project.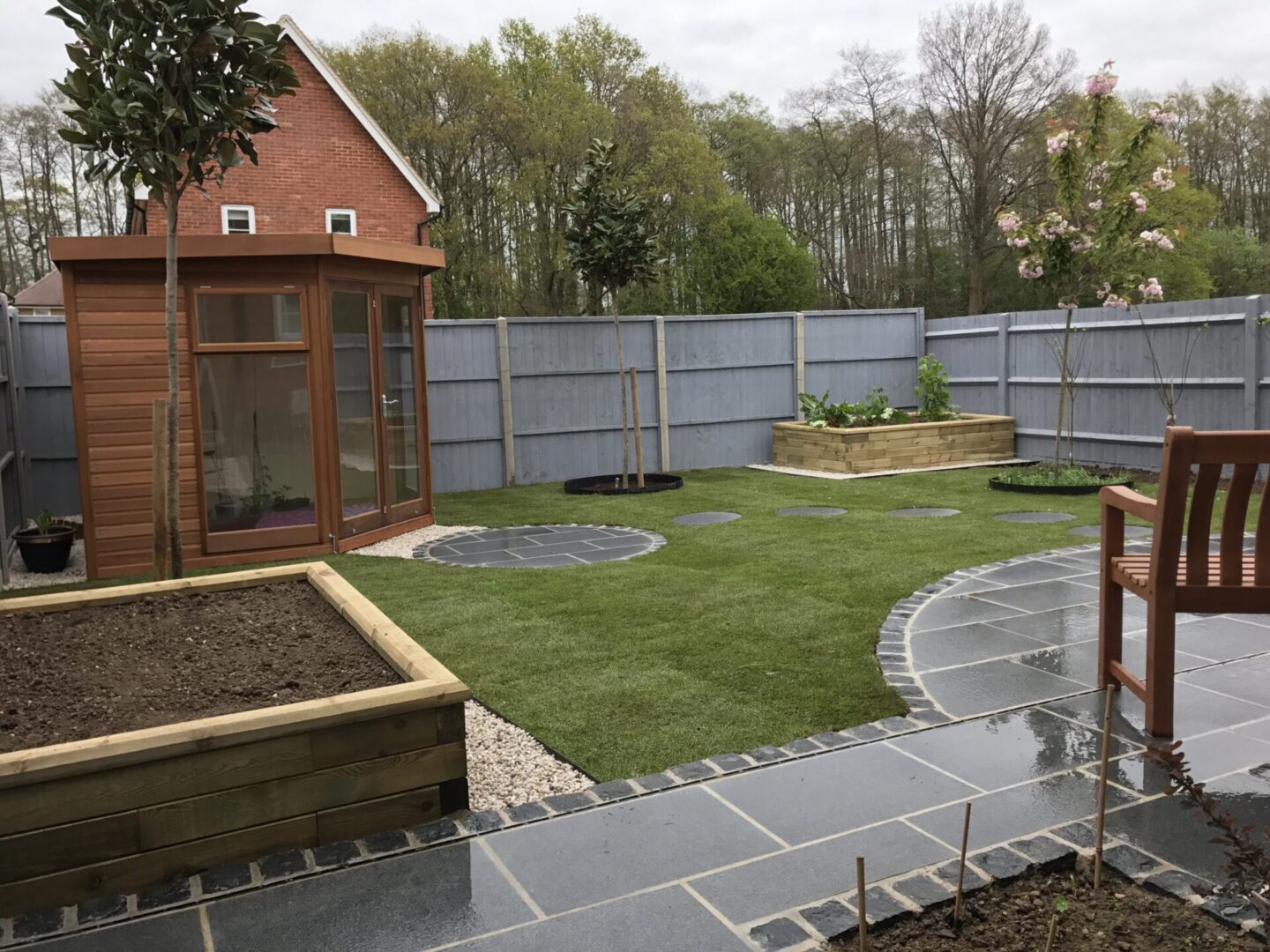 No-dig gardening
No-dig gardening is becoming more and more popular as gardeners seek ways of improving soil quality and keeping gardens as natural as possible. Rather than digging up weeds or grass, you cover the patch with organic material such as compost or well-rotted manure. This will decompose into the soil, improving soil quality and avoiding disturbing the soil. Yields tend to be higher, and the less labour-intensive method preserves the natural composition of the garden. To learn more please see this beginner guide to no-dig gardening. 
Saving money
If these 2023 landscaping trends have inspired you to start planning your dream garden, you may be worried about the investment. Over the past year, we have worked with a number of clients to come up with ways to achieve their vision, despite pressure on budgets. We can help advise you on phasing your work over a number of sub-projects. Alternatively, some clients are preferring to do their own planting to save money, or to take on other elements of the landscaping work. 
Get in touch with us to discuss how you can achieve your new garden this year, at a budget that works for you and your lifestyle.
All of these elements illustrate the 2023 landscaping trends of a more natural, organic look to landscaping in the coming year. We hope that they have given you some inspiration for your garden!