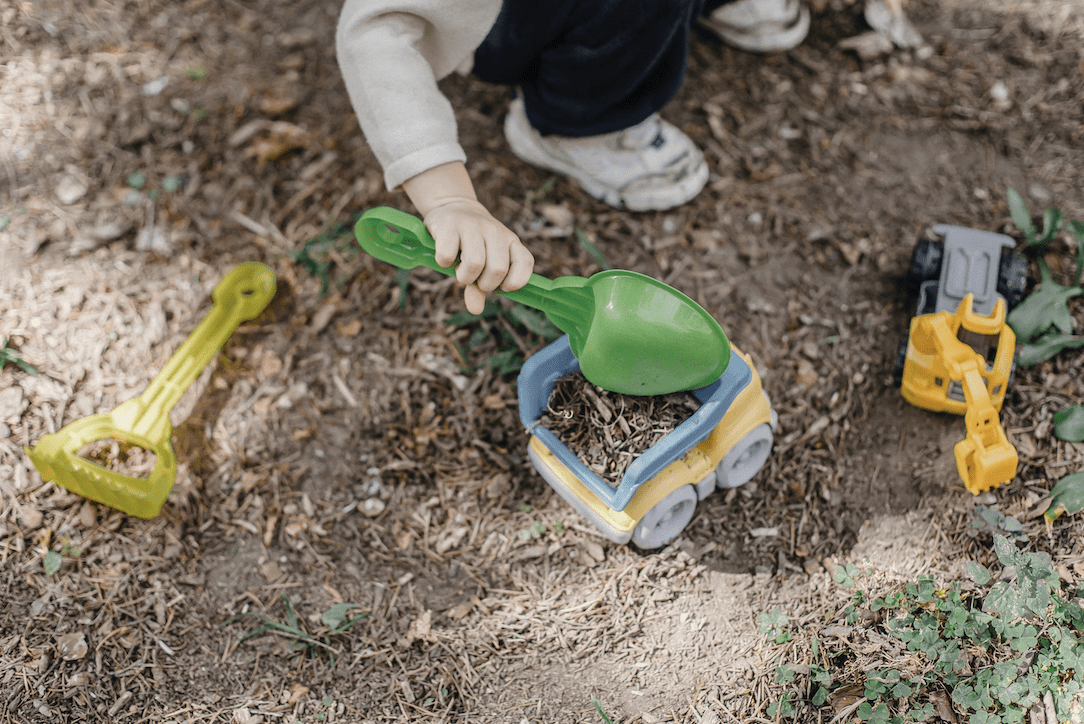 Aye's Advice: 10 design tips for a child-friendly garden
If you have children, you'll know that a safe, colourful garden makes the perfect play space. But what elements do you need in your landscaping design, to ensure that it's a hit with the little ones as well as the adults? As parents of five young children ourselves, we think we are particularly well-qualified to help you plan a garden for your family. In this post, Ayegardening gives you some ideas to consider when designing a space that is fun, interesting, and safe... whatever your age!
When you are a child, a garden is a place to play. To use your imagination. To let off steam. But it can also be the place where children discover a love of the outdoors, nature and gardening. Phew! Not much pressure then! You may not have the space or budget to incorporate all of these ideas into your garden, but using even a few of these suggestions will help to turn your outside space into a magical world where your children will want to spend hours having fun.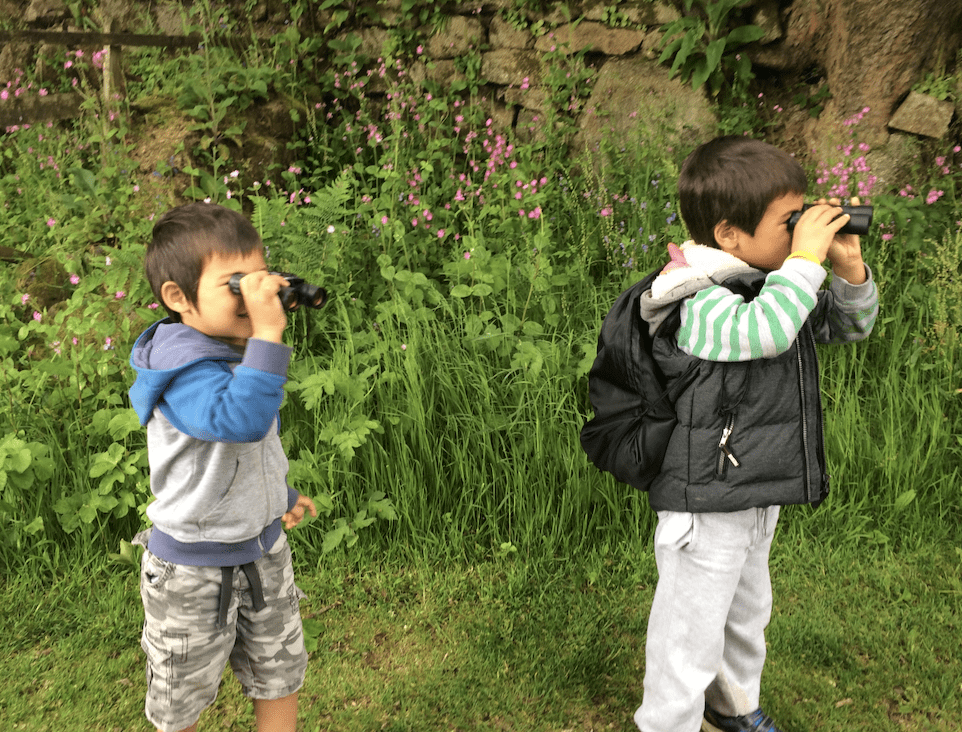 Ask any child what they like to do outside, and the answer will probably be "play"! So make sure that whatever the design of your new space, you leave a space for the children to run around and kick a ball without damaging anything.
Think "children's garden" and brightly coloured, commercial play equipment probably comes to mind. But with a little imagination, you can promote activity in the garden without spending a lot of money, or giving up lots of space. For example, a group of tree stumps can be used as stepping-stones as well as seating; a rope swing from a tree can be as much fun as a swing-set, or you could make a willow tunnel that doubles up as a den. Your landscaper will be able to suggest some ideas to fit your space and aesthetic, so don't feel that you are restricted to traditional, commercially produced swings, slides and climbing frames.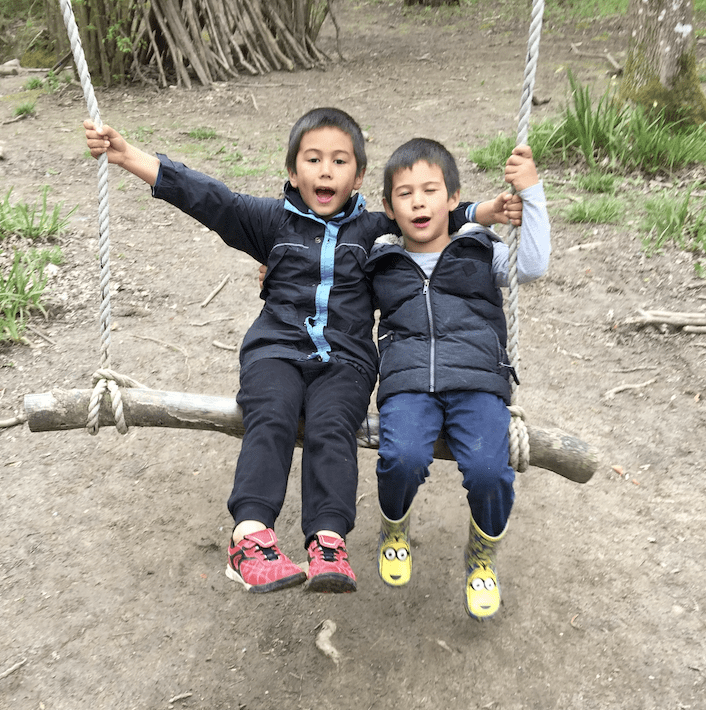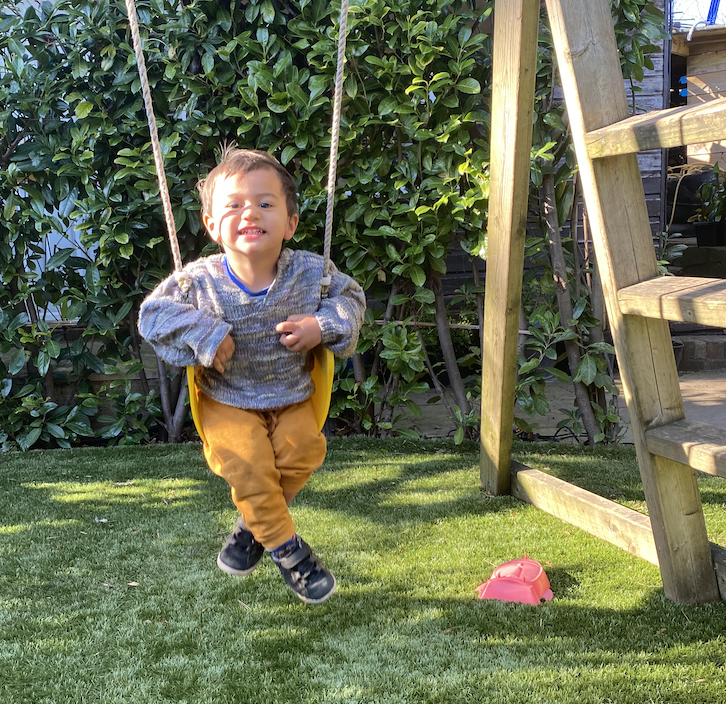 To encourage exploration, creativity and imagination, consider adding a secret garden or wild area into your garden design. A tree house or Wendy house would work if you had the room, but any designated area especially for the children, where they could build a den or hide in bushes, works well.
Whether it's digging around in the dirt, or sunflower growing competitions, a love of gardening can be nurtured from a young age. If this is something you'd like to encourage in your garden, you may want to think about incorporating a raised bed or a small veggie patch especially for the children.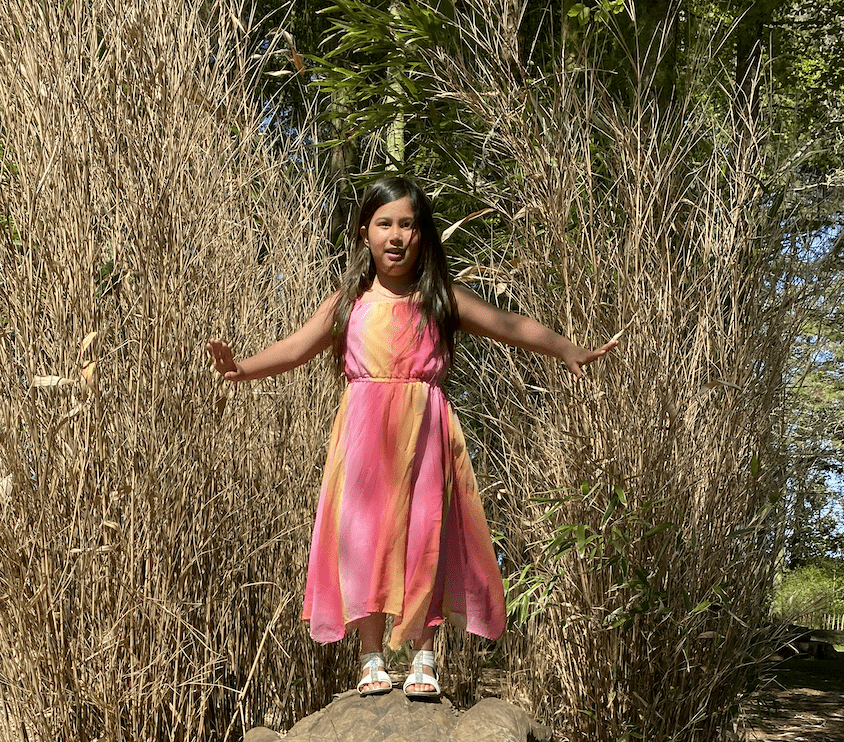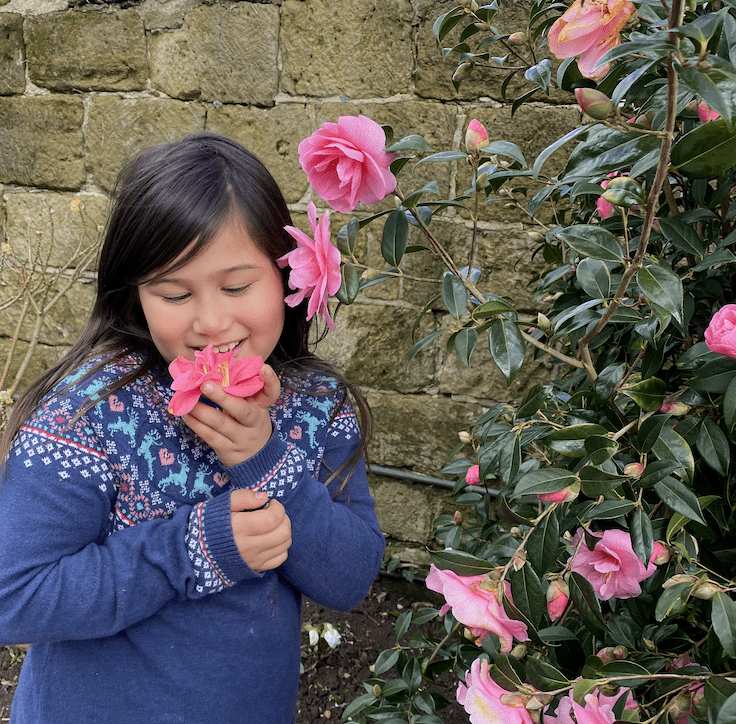 When designing the garden, think about how you can incorporate all five basic senses: sight, smell, sound, touch and taste. This will give more interest to the space, and will help stimulate the imagination, as well as adding layers of interest that will hopefully inspire a life-long interest in the outdoors. Different textures underfoot, grasses and plants that whistle in the wind, pathways lined with scented flowers... there are many ways to stimulate the senses in even the smallest of gardens. Of course, be careful to choose plants that are safe for children and pets.
Where there are children, there will be toys. And this is true outside as well as inside the house! Having outdoor storage will make it easier to tidy up, whether it's a garden shed or a storage bench that will double-up as seating.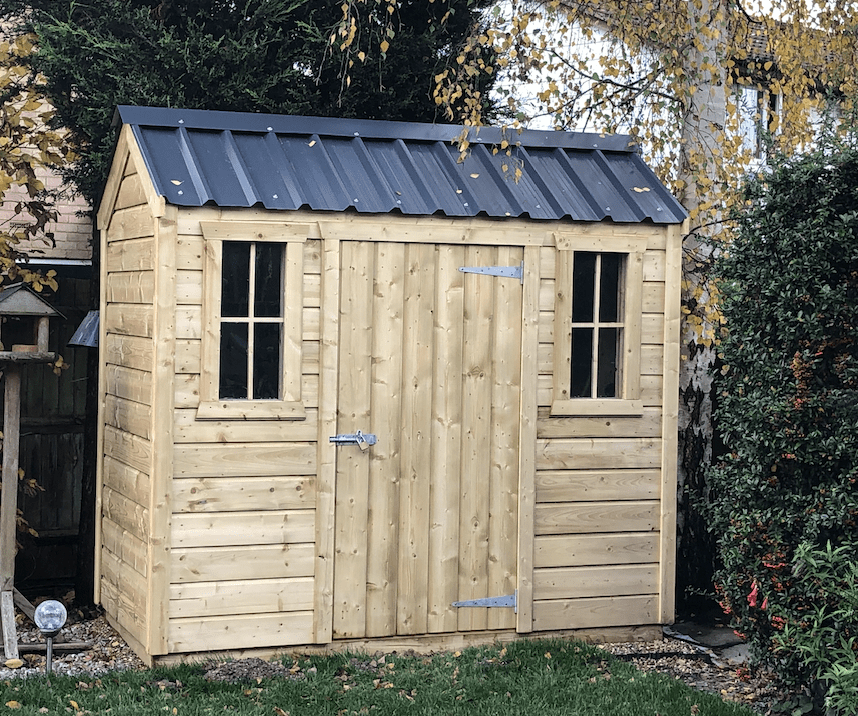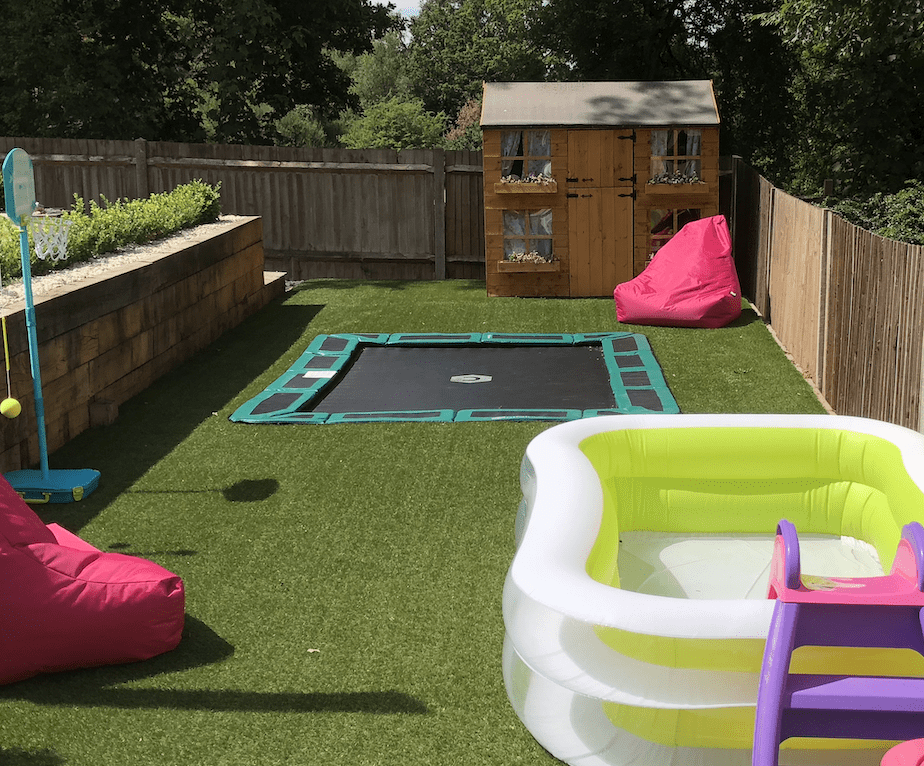 Safety is paramount in any garden that we design, but especially when we are working with families. We can't take away all risk, but by making informed choices we can help you minimise it. For example, we can use bullnose eging on stone steps and walls, which avoids sharp edges and corners. We can also advise on a planting scheme that avoids toxic or harmful flowers and shrubs.
When designing a garden for children, you will want to keep the little ones in, and potential danger out. We suggest that you use your landscaping project as an opportunity to check your perimeters and make sure that they are safe and secure. Ensure that your walls and fences are in good repair, and that catches and locks in gates work... or include new boundaries in your landscaping design.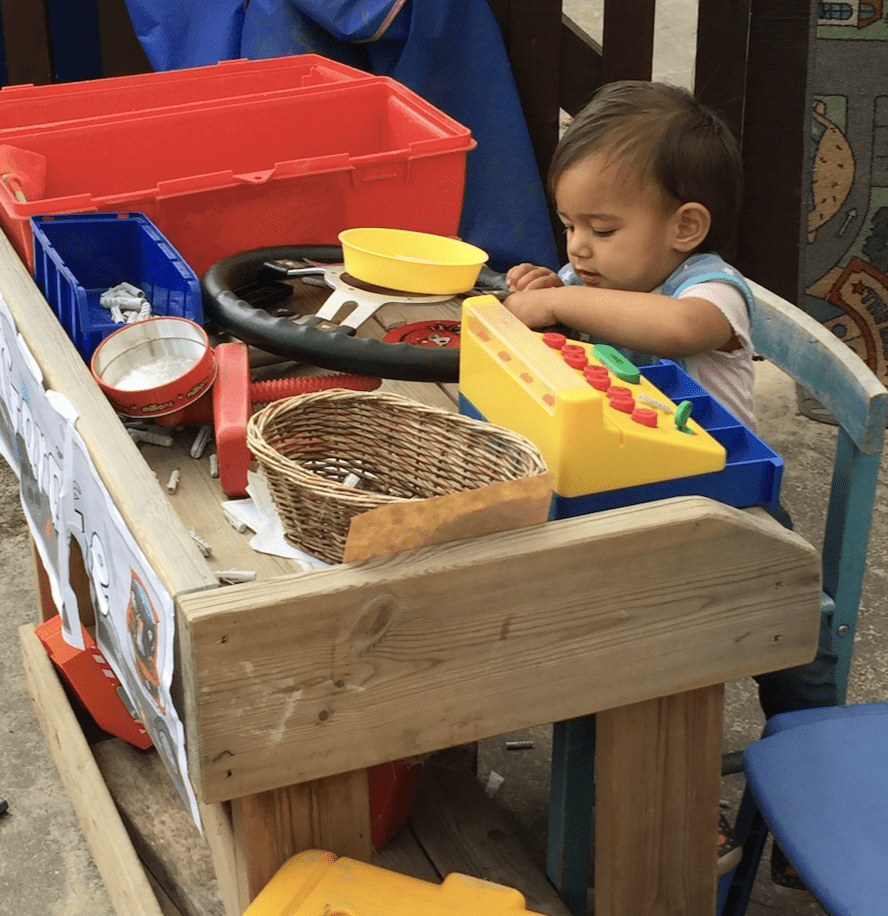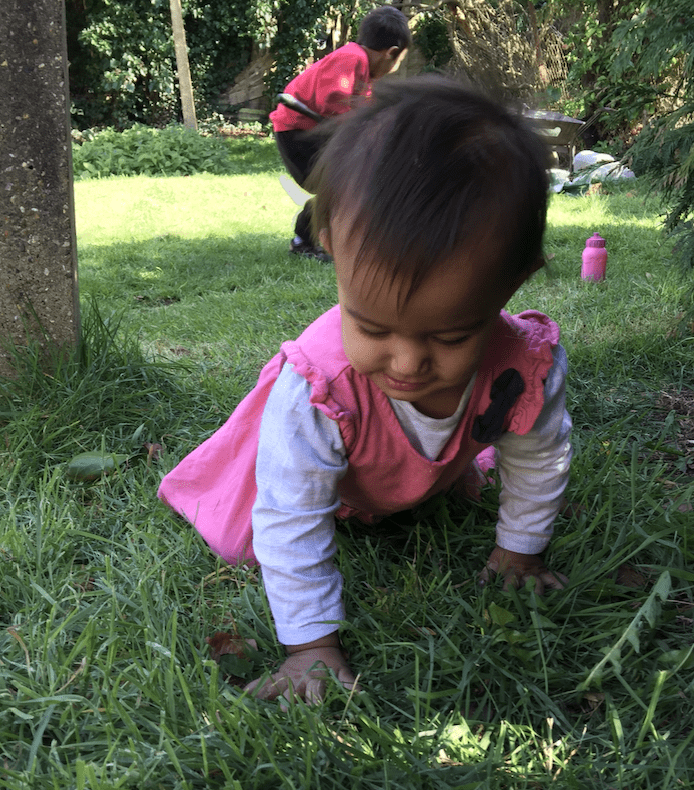 Another important safety consideration is visibility. Especially with younger children, you'll want to make sure that you can see them at all times... whether you're in the kitchen preparing lunch, or relaxing in the garden while they play.
Finally, it goes without saying that some water features and ponds are best avoided in a garden for younger children, unless you can safely fence them off or cover it over. However, there are plenty of ways to enjoy water safely in the garden and we can help you to plan these into your garden design. If you have an existing water feature or element in your garden that cannot be removed, we would of course be able to advise on relevant safety measures.
So there you have it! 10 ideas to help you design the perfect outdoor space for your family!