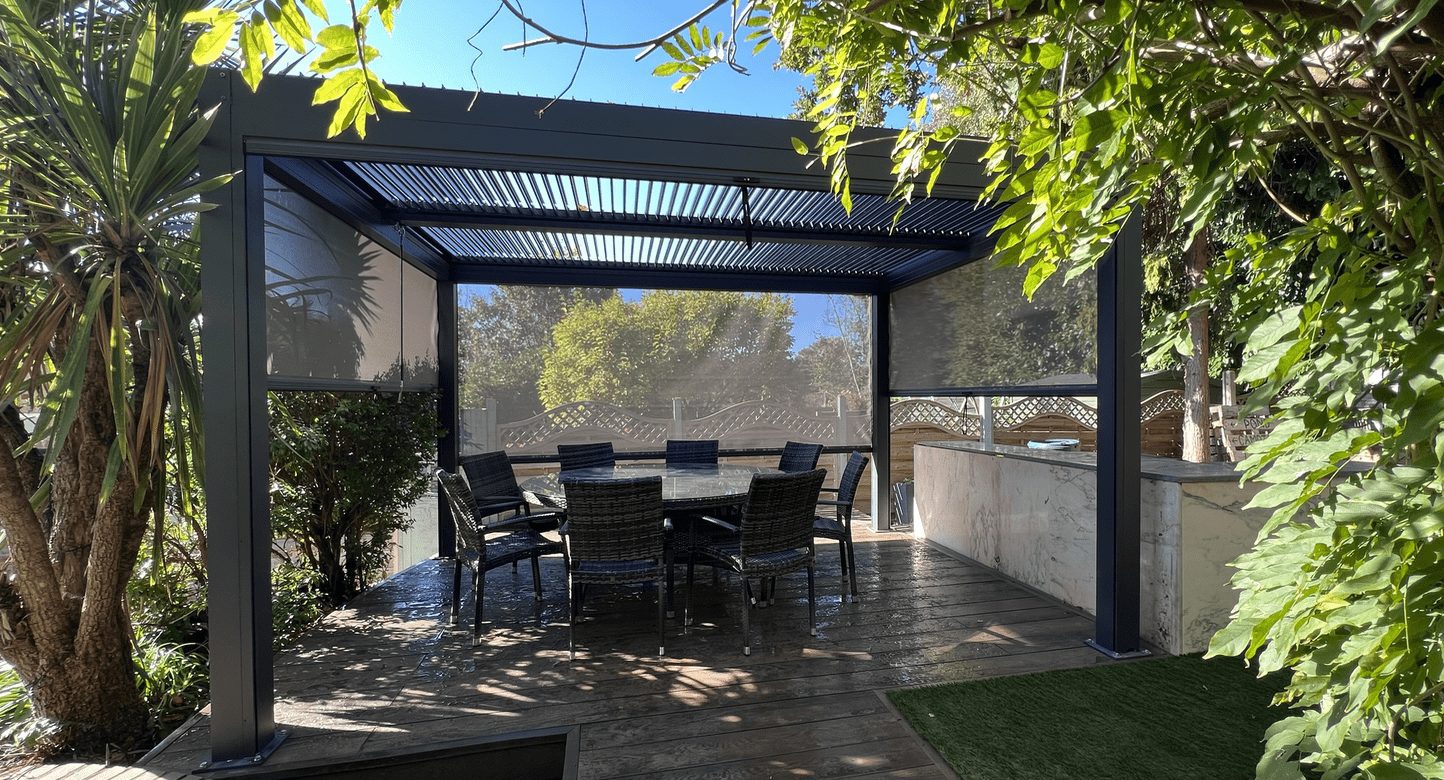 Aye's Advice: ARCHES, ARBOURS & PERGOLAS: ADDING INTEREST TO YOUR GARDEN WITH STRUCTURE
A stunning structure in your garden not only gives you somewhere to shelter from rain or sun, but will also make a striking design statement. There is a lot to consider when choosing the right structure for your garden, so in this blog post we are sharing some of our experience from years of advising clients on the perfect solutions for their gardens.
The different types of garden structure
First of all, let's look at the different types of structure. Whether it's an arch, arbour, gazebo, or pergola, there's a whole range of garden structures on offer:
Arches: A budget-friendly way to add interest to even the smallest garden.
Arbours: Pretty seating areas that encourage climbing plants and a focus point for the garden.
Pergolas: A flexible way to add a design statement, outdoor room or walkway to your outdoor space.
Gazebo: An outdoor room that provides a stunning focus point as well as shelter from the elements.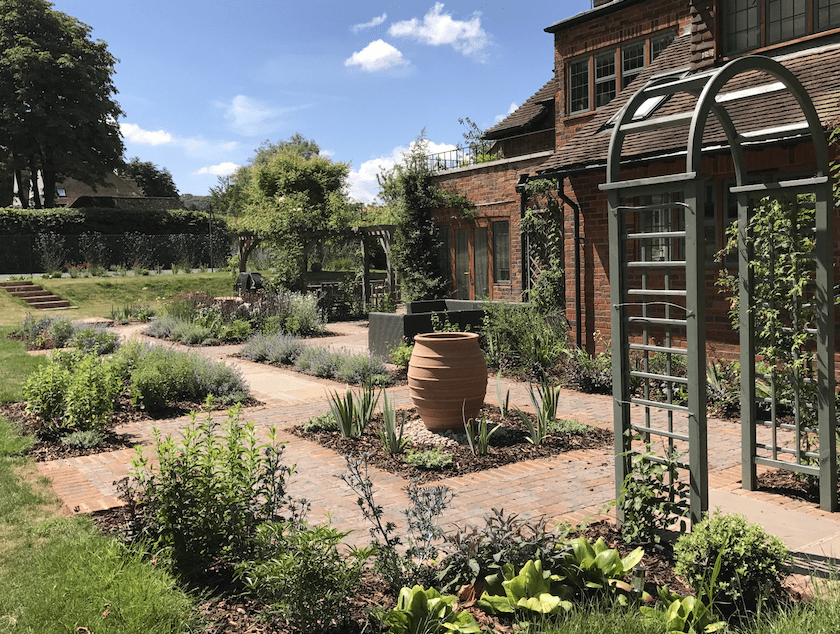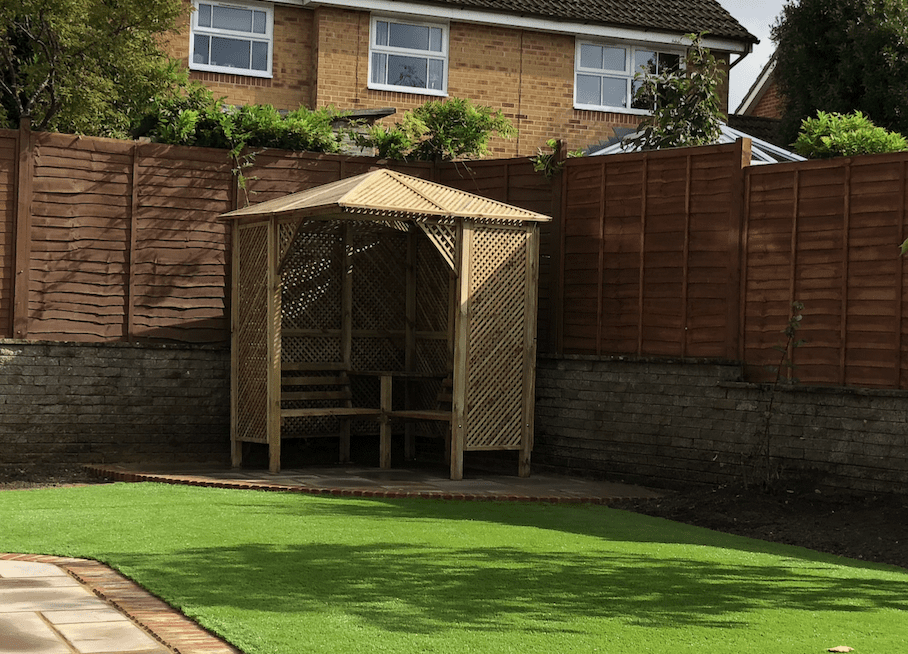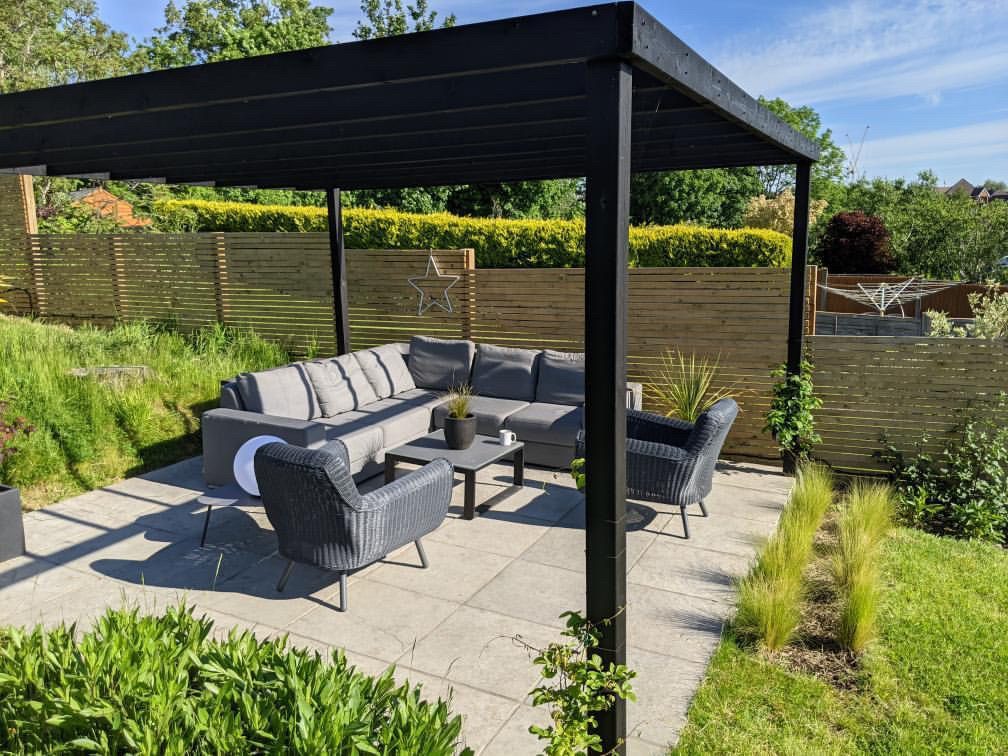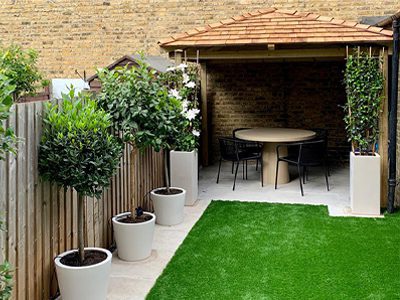 Why include a garden structure in your landscaping project?
There are lots of reasons why we love incorporating garden structures into our landscape designs. The right structure can:
divide your garden into sections, creating an illusion of extra space;
act as a focus point in your garden;
frame favourite views;
lead you into different areas of the garden;
give a sense of mystery or discovery;
give some protection from rainand wind, or provide shade when it's sunny;
provide a base for planting, by supporting trailing, climbing, or even roofing plants; and
section off specific areas of the garden for dining and entertaining, becoming an extra, "outside room.
How to choose the perfect garden structure
Before you choose your structure, there are some key questions that you need to think about. It's easy to get carried away by all the beautiful options available, but you want to invest in a structure that suits your lifestyle and requirements.
What will your structure be used for?

 

How does the design fit with the rest of the aesthetic of the garden?
How much cover do you need? When using a structure to define a dining or entertaining space, you will want to ensure that you are protected from the elements. Some pergola designs have louvred roofs that can be pulled across when you need shade or cover, but left open to make the most of the sunshine.
Consider proportions carefully, particularly in smaller spaces. A large structure in a small garden could look out of place, while a thought-fully planned out pergola or archway can add interest, frame a particular area, and help you to make the most of a smaller space.
What will the structure look like throughout the year? Plants will soften the appearance of the structure during spring and summer months, but the structure will retain architectural interest all year round, even when the plants have died back in autumn and winter.
Consider maintenance levels. Depending on the type of structure that you choose, you may need to commit to cleaning, treating, or painting to keep it looking good for years to come.
Planning restrictions
Most garden structures, that are pergolas, arbours, arches and gazebos, won't need planning permission, but there are some restrictions that you must be aware of before finalising your design.
Generally, if your structure is over 2.5m high you will need planning permission. You should also ensure that your structure is placed more than 1m from any boundary. And if you are thinking of adding a gazebo or pergola to the front of your property, then you will definitely need to check planning regulations and neighbourhood rules. If you're unsure about your plans, it's always best to check with your local planning authority. And remember, neighbours always appreciate forewarning of major changes to your garden.
For more information and advice please contact our team if you are looking to incorporate a garden structure in your garden design.