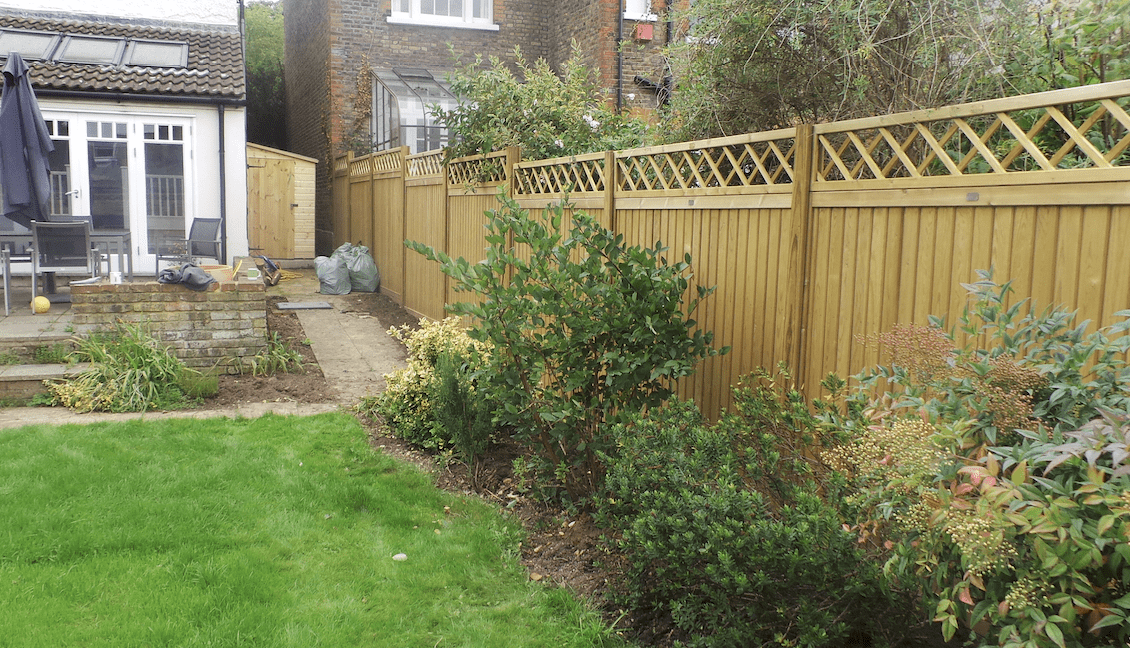 AYE'S ADVICE: LOOKING AFTER YOUR JACKSONS FENCING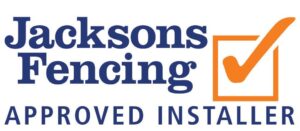 Ayegardening are proud to be a Jacksons Fencing Approved Installer Part of a UK-wide network of professionals from the landscaping industry recommended and trusted by Jacksons Fencing. As a member of this network, we are committed to helping you to keep your Jacksons Fencing products in great condition for years to come!
How are Jacksons Fencing products different? 
Jacksons have a unique ISO 9001 accredited process – Jakcure® – which allows preservatives to penetrate deep into the timber through a combination of total immersion and vacuum pressure. Jacksons are so confident in the Jakcure® process that they give it a 25-year guarantee. This is against all wood-boring pests and all forms of wet and dry rot. The timber needs no other treatment to keep its condition. Leaving you to spend more time relaxing in your garden!
Staining
Jacksons Fencing doesn't need to be treated, but you can stain or paint your fencing timber should you want to achieve a particular effect. You'll be pleased to know that any painting or staining that you carry out won't affect your Treatment Guarantee. 
If you decided to stain or paint your fence, Jacksons recommend that you buy the best quality coatings that you can afford. They also supply the following guidelines: 
Assemble the fence first, then allow the timber to dry out. Let it dry thoroughly during several weeks of dry weather before staining or painting.
Be sure to use a product with a microporous finish, which will allow the wood to breathe.
Thin down the first coat of stain or paint, and allow it to dry before applying a second coat.
You may need to build up the finish with 3 or 4 full coats to achieve your required effect. 
Always read and follow the manufacturers' instructions on the tin before you start your project.
Jacksons timber is selected and treated for outdoor use in harsh conditions, so you shouldn't expect to achieve a perfect gloss finish on your fencing.
Cleaning
Jacksons recommend that you clean your Jakcured® timber products by washing them gently with mild soapy water and a sponge. Use a very light abrasive if a firmer clean is needed, e.g. a nylon kitchen scourer, but only along the grain. Don't be tempted to rub across the grain of the wood, as this could cause permanent marks. 
You could also use a cold-water pressure washer. Make sure you test it on a small area first. Take care not to damage the surface of the timber.
Aye's Trouble-Shooting Tips
Spotted timber:
If you start to see small blue, green or white spots on the surface of Jakcure® treated timber, don't worry! These little flecks of resin on the timber surface have been coloured by the manufacturing process. They can be wiped away with a damp cloth and won't harm your fencing.
Cut timbers or damage:
The Jakcure® treatment means that you won't have to apply any other treatment to your Jacksons fencing. However, if you have untreated ends where the product was cut during installation, or any areas of damage, you should use their brush applied end grain treatment to seal and protect these "open" areas.