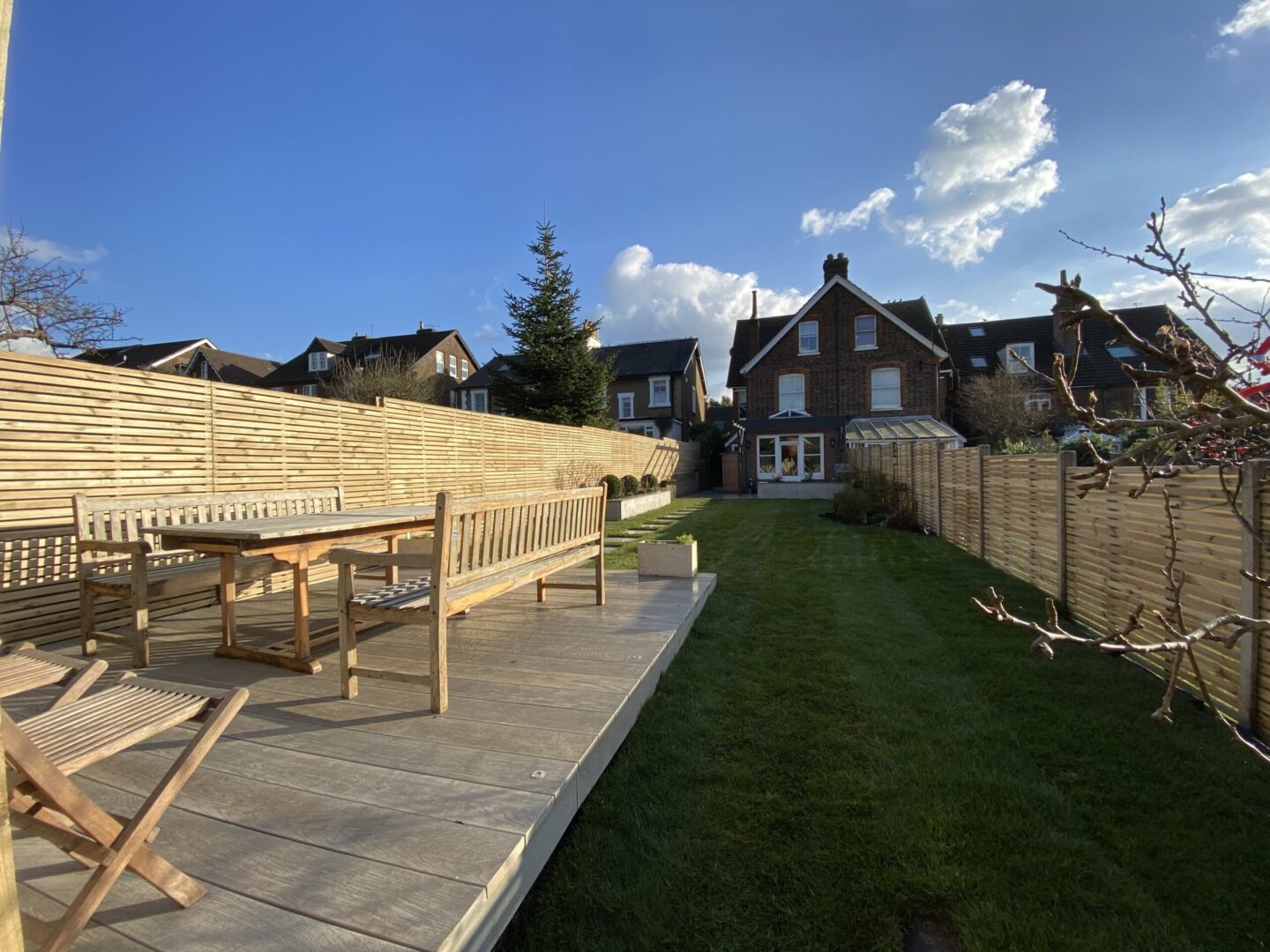 As a Millboard decking approved installer we are very passionate about this decking choice. Millboard decking is made of a polymer resin that is hand-moulded from real oakto resemble natural timber. This unique material is non-porous and resistant to algae growth, which means that it can withstand tough outdoor environments, resists stains and marks, as well as being anti-slip. These properties make Millboard decking ideal for a safe but attractive garden, but to keep it looking its best, it needs a little bit of maintenance. Here's how!
Cleaning: Millboard's unique finish is resistant to mossy build-up, algae growth, and food and drink stains if dealt with properly. Remove leaves and dirt with a quick brush down, and if something does spill on your Millboard decking, use plenty of water, a mild detergent and a cloth or brushto clean it up. Be sure not to use solvents, chemicals or abrasive cleaners which will damage your decking.
Stain removal: If stronger dyes or stains happen, such as berries and animal droppings that might fall on your garden, remove them as soon as possible to prevent any staining. If you find that a stain has occurred, don't be tempted to use harsh chemicals or brushes, but please contact us or Millboard directly for bespoke advice on your situation.
Avoid scratching: Millboard's unique finish is resistant to scratches, stains from food and drink, and general wear and tear. However, as with all flooring, pleasebe careful when moving sharp objects across your decking to avoid marking, e.g. table or chair legs, spiked or stiletto shoes, garden equipment or metal planters.
Keep it clear: An occasional brush down will help to keep the small drainage gaps between each board clear.
Hot conditions: CAUTION! Millboard can become hot in high temperatures or prolonged bright sunlight, so please be careful before walking barefoot on to Millboard in high temperatures or where it is exposed to bright sunlight. This is also true when the Millboard is situated near to heat or UV reflective glass.
Fire appliances and garden heaters: CAUTION! Always place fire bowls or braziers onto a cement or porcelain slab, and never directly on top of your Millboard decking. This slabbed area needs to extend one metre outside of the fire bowl / brazier. Remove any embers or burning material immediately to prevent any damage or lasting marks to the Millboard surface. Patio heaters or infra-red heaters are not known to affect Millboard but please exercise caution.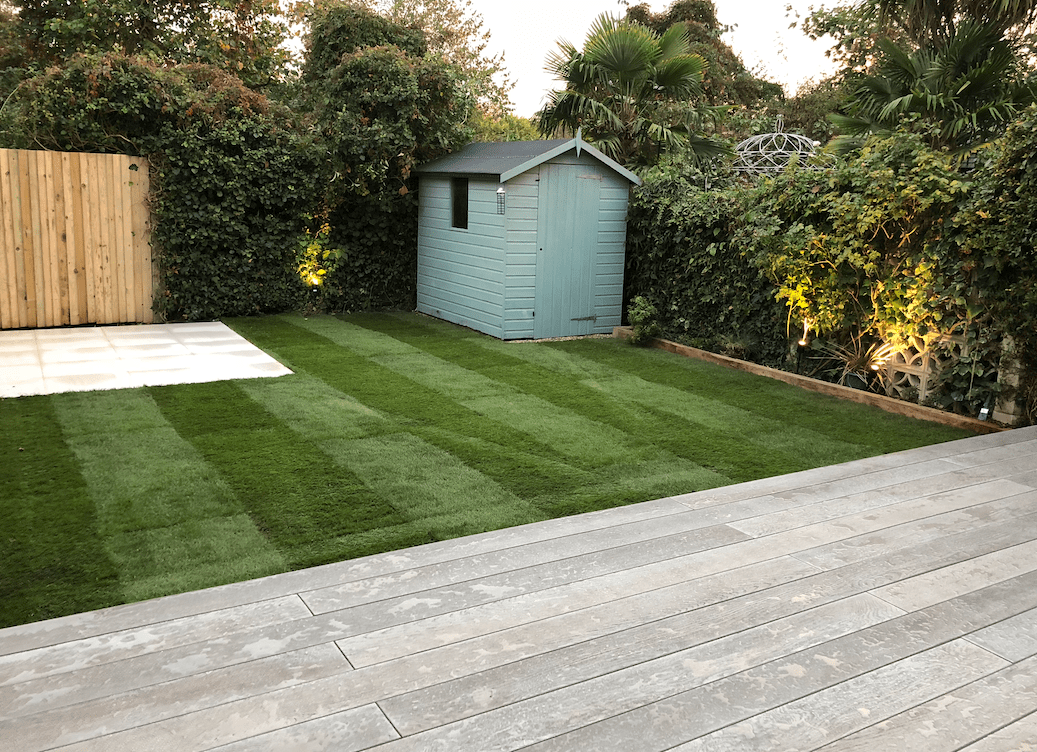 Aye's Trouble-Shooting Tips
Rainwater beading: Millboard decking is surface sealed as part of the manufacturing process to make sure that your decking arrives with you in perfect condition and is not damaged in transit. You might notice that in the first few weeks of your decking, rainwater will sit on the surface in beads. This is quite normal for new Millboard and will stop happening once this temporary surface seal has broken down.
Snow and ice: In icy conditions use a small amount of granulated white salt (not rock salt) and wash it off with soapy water and a soft brush once the weather warms up. Do not use rock saltor grit as it is abrasive and will damage your Millboard.
Plant pots: If you have plant pots on Millboard decking that has been built over a softwood framework, we recommend that you stand the pots on saucers to avoid water running off and potentially rotting the framework