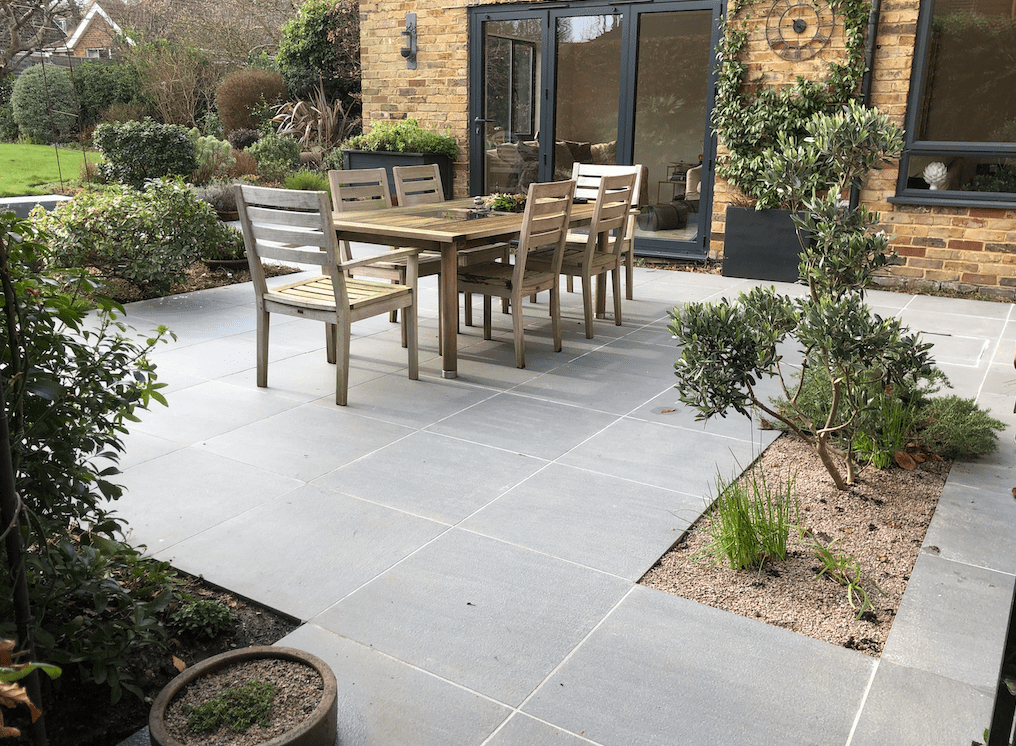 Porcelain Paving Maintenance
Porcelain paving continues to be a popular choice for outdoor spaces, due to its consistent colour, durability and ease of care. The porcelain is manufactured from a mixture of natural raw materials such as quartz, sand and clay, heated to a high temperature and sandblasted to give a consistent colour and surface. This consistency makes it ideal for contemporary spaces, but it is also popular in many types of gardens as it comes in such an array of colours and finishes.
Because it is manufactured, porcelain paving can be made to look like different materials, from various stones to different wood effects. Matching coping stones and steps can be available to match the porcelain paving, giving either a cohesive or complementary look. The low porosity of porcelain paving makes it stain-resistant and easy to care for, but we still recommend some simple, regular maintenance to keep it looking its best. Here are Aye's tips to keeping your porcelain paving looking beautiful for years to come.
Brush regularly: Fallen leaves and other organic matter may leave marks on your porcelain if you allow them to decompose on the surface of the stone, so keep your stone clear by regular brushing with a stiff brush
Cleaning: You can clean the stone as and when required with an outdoor cleaner such as LITHOFIN 'Outdoor Cleaner', a general cleaning agent to remove marks and light stains.
Always patch test: Always carry out a small patch test of any chemicals on an inconspicuous area before using it on your porcelain paving.
Water jet cleaning: Before using a water jet on your porcelain paving, ensure that loose dirt has been swept away, which would otherwise act as an abrasive. When using the jet wash, we suggest a medium pressure, holding the nozzle at least 500mm away from the stone to avoid any damage from the water jet.
We do not recommend jet washing in the first six months of the stone being laid.
When jet washing, avoid pointing the nozzle at the grouting.
Porcelain paving should not be sealed under any circumstances. It has extremely low levels of porosity (0.5%) so a sealant will be unable to penetrate into the tile. Instead, it will leave an oily film on the surface, which will attract dirt and grime and make it slippery.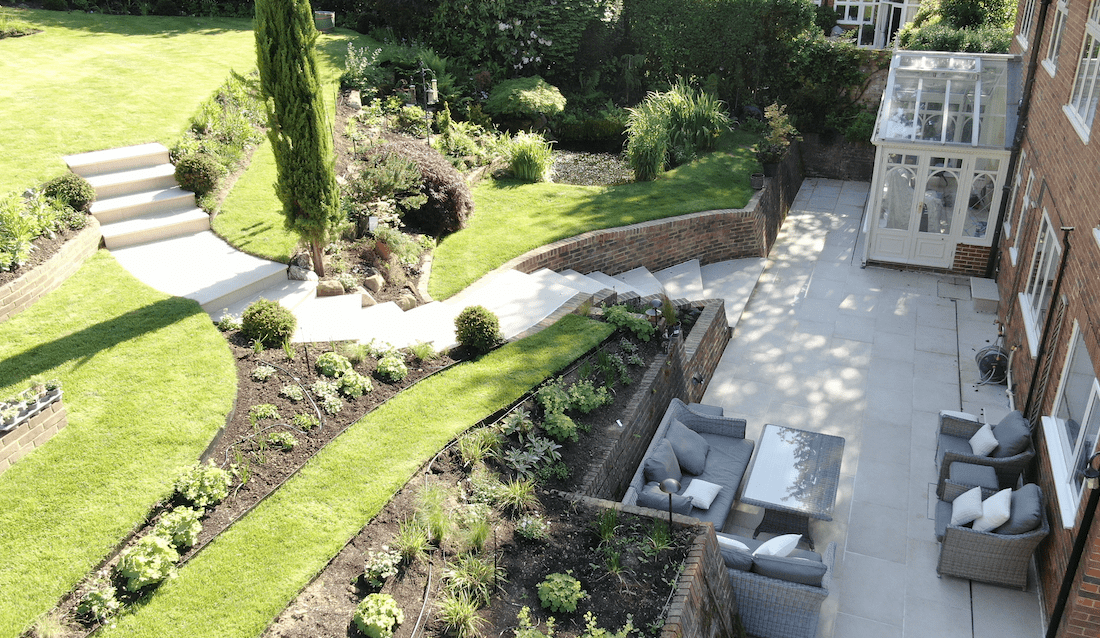 Aye's Trouble-Shooting Tips
Choosing your porcelain paving: The price of porcelain paving may have come down in recent years, but it is important to check the quality. The more expensive porcelain is made in Italy, is 100% porcelain, with the colour going all the way through. However, be careful with cheaper Indian and Chinese products, where the porcelain will probably only be a thin layer. Therefore, please be aware that any damage to this cheaper, porcelain-coated stone may show through to the cement below. Not a good look!