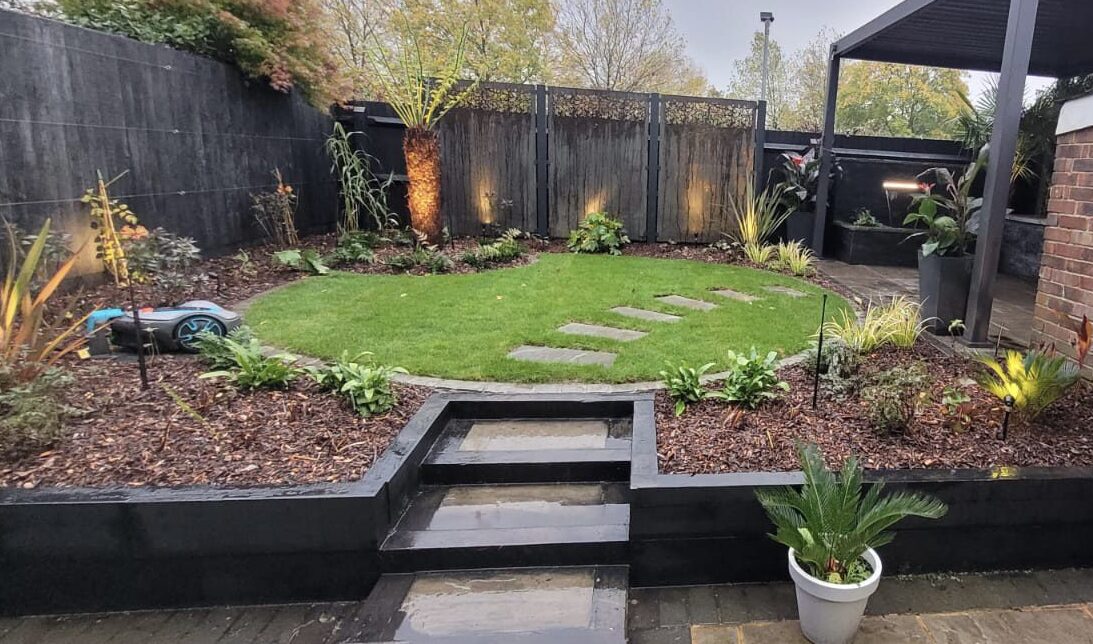 Aye's Advice:
Garden lighting: How to make your garden shine!
Have you remembered to include lighting in your new garden design? 
Naturally the landscaping and planting will be central to your plans, but adding some carefully positioned lights will create atmosphere and highlight features. Whilst of course, ensuring that you can enjoy your garden into the evenings, as well as during the day.
If you want to add that magic touch to your garden, here are some of our favourite ways to use lighting.
Dark Skies Initiative
At Ayegardening we are guided by the Five Principles for Responsible Outdoor Lighting. These five principles help to reduce light pollution, thus minimising disruption to wildlife, as well as saving energy and money.
The five principles can be summarised as:
All light should have a clear purpose;
Light should be directed only to where needed;
Light should be no brighter than necessary;
Light should be used only when it is useful; and
Use warmer colour lights where possible.
We use our knowledge and experience of lighting to help your project to meet the five principles. For example, using efficient systems to control how much light is released depending on how you use your garden. Fitting Honeycomb lenses will reduce UVA and UVB rays (the glare of your lighting).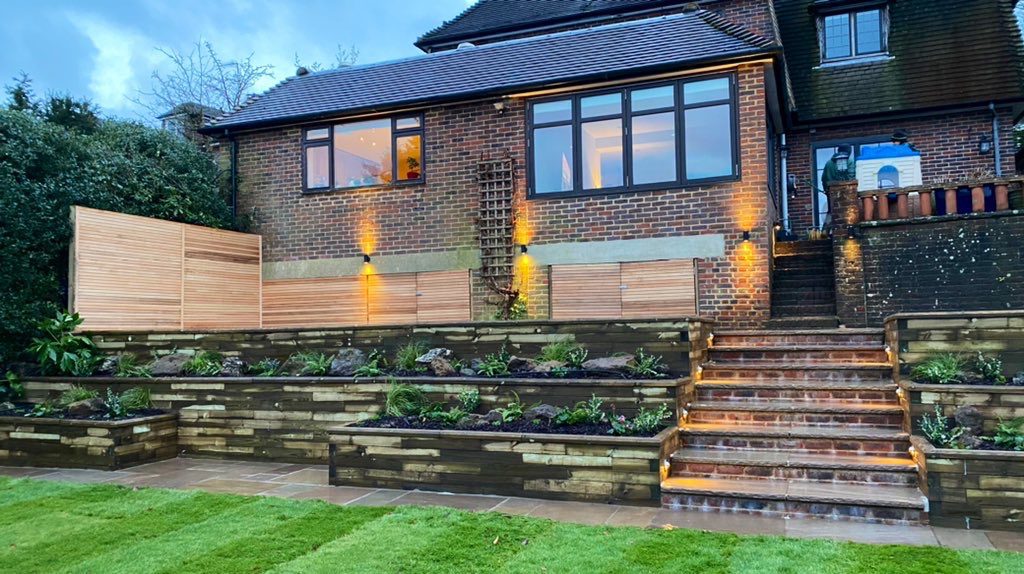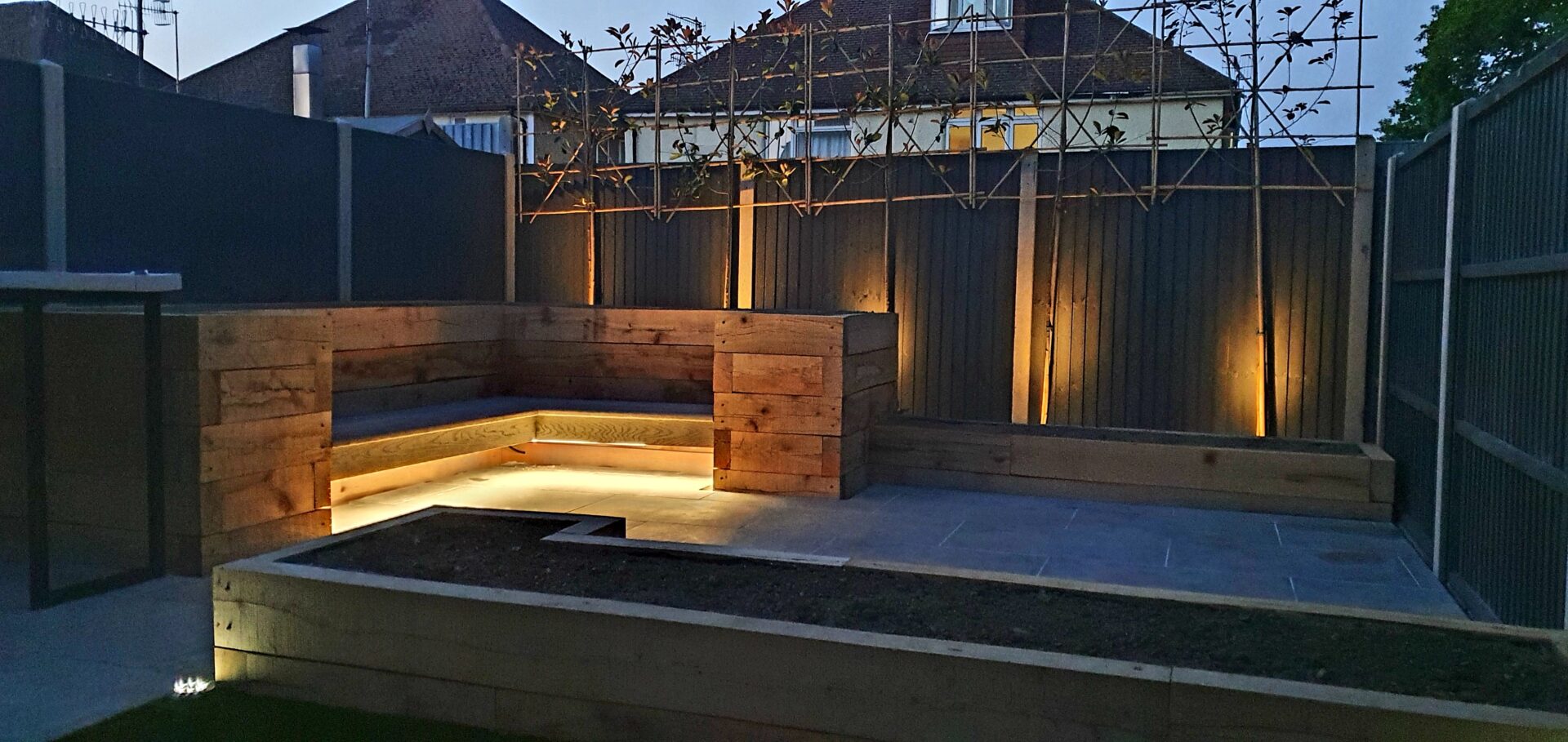 Clever ways to add lighting to your garden
Lighting is all about creating an atmosphere and relaxing in the garden of an evening with friends, family or by yourself. It can also be used practically to light the way for safety, security, and to see what you are doing!
Surrounding trees can be downlit to give a moonlit effect, or lights can be added to a patio wall to illuminate the surface or surround of the patio. White or coloured lights can be added to decking to light up the pathway or surface. And if you have a pergola or gazebo, hang strings of around the posts and beams for added party vibes!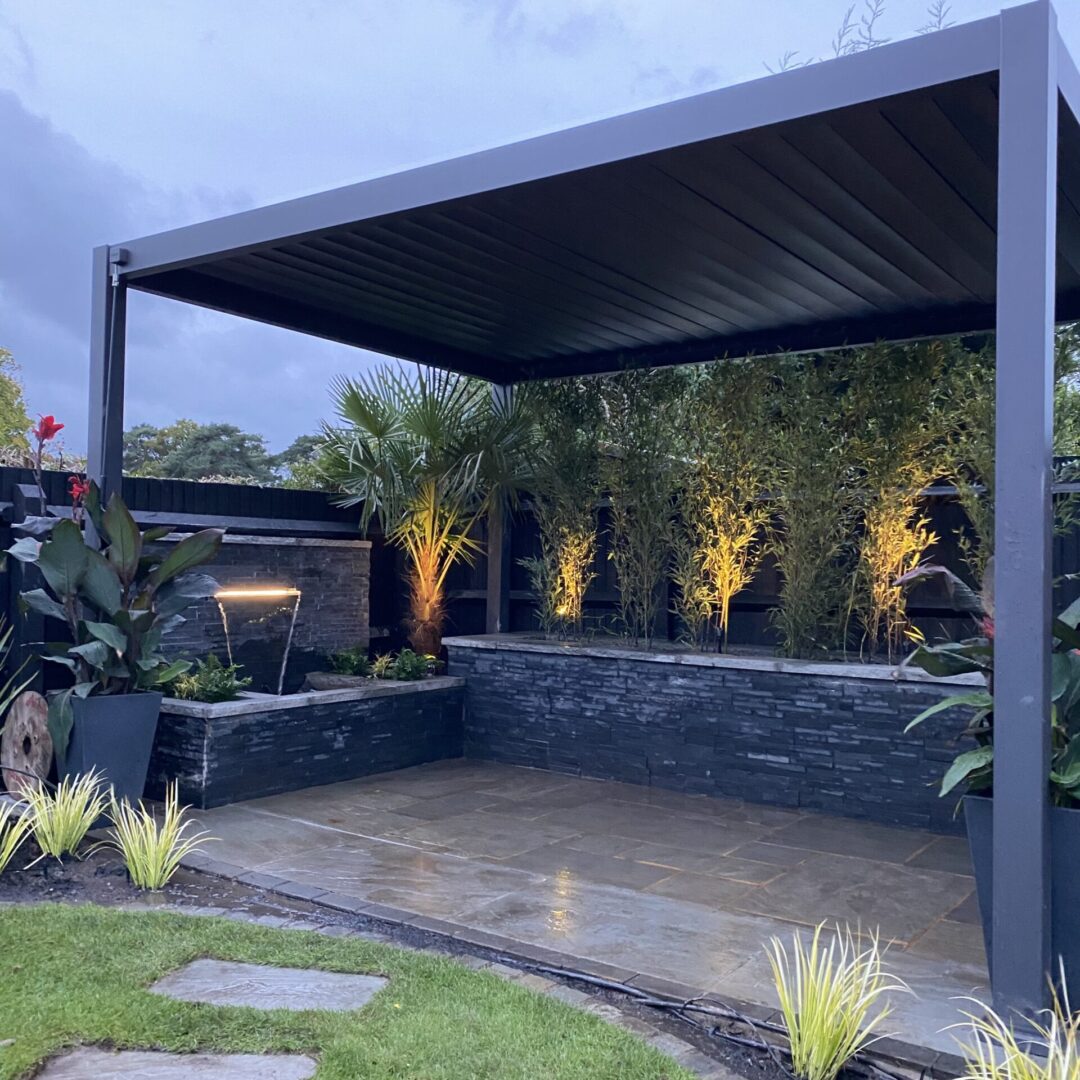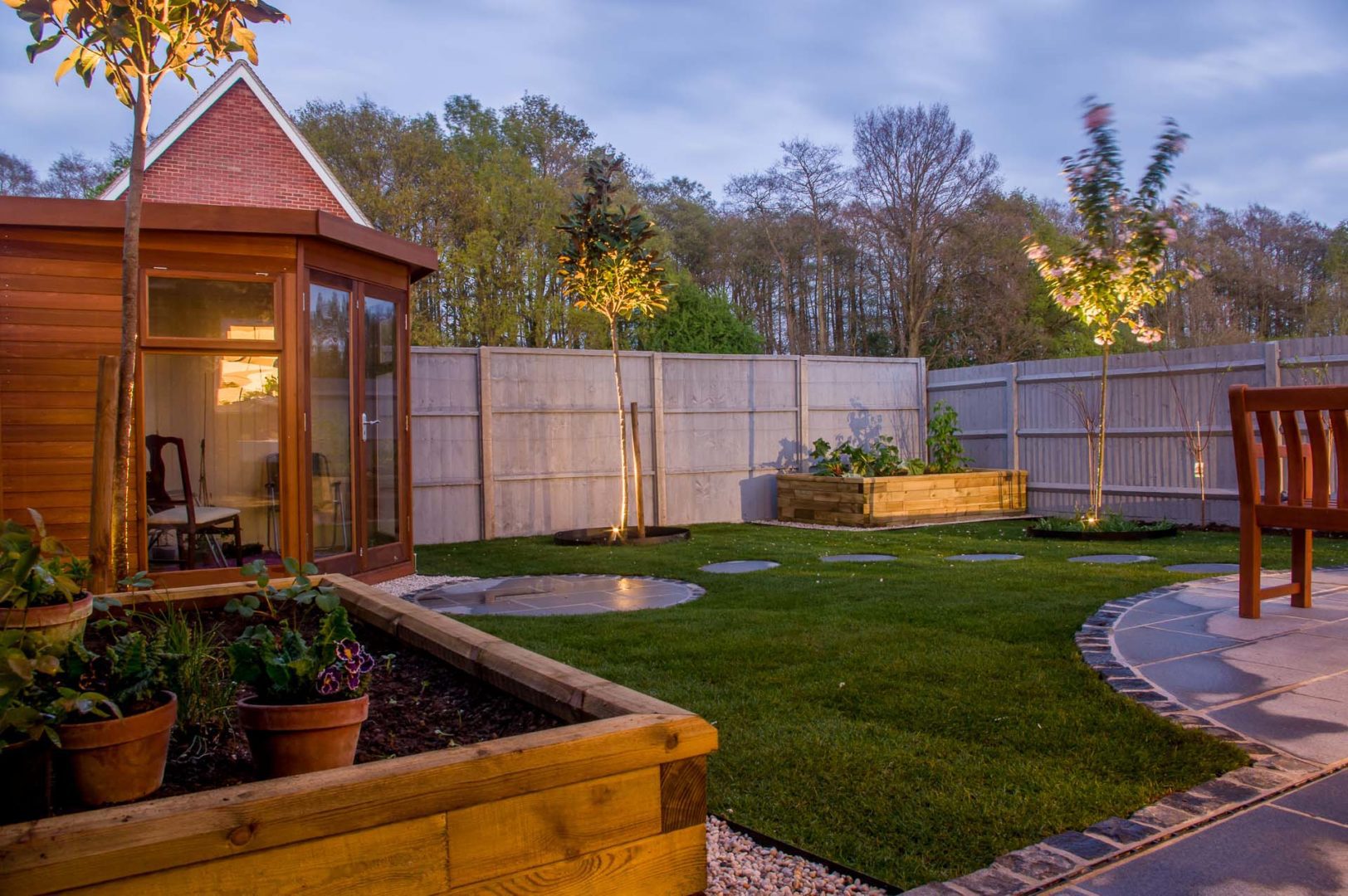 Highlighting features
Your garden design will feature focal points and favourite plants, so don't hide those away once the sun goes down! Highlight your garden's features with clever lighting. Pay careful attention to where you are viewing the lights from. Remember that lighting a feature from the front will bathe it in light, lighting it from the side will add definition to a shape, and lighting from behind will silhouette the object. By playing around with these lighting principles, you can add highlights around the garden.
Some lighting techniques that we like to use in our landscaping projects include:
Creating a soft glow around trees and shrubbery with spike lights

Repeating lighting features along a pathway or vista to invite and encourage visitors through the garden in a particular way.

Using shadows and silhouettes to accentuate planting and architectural features.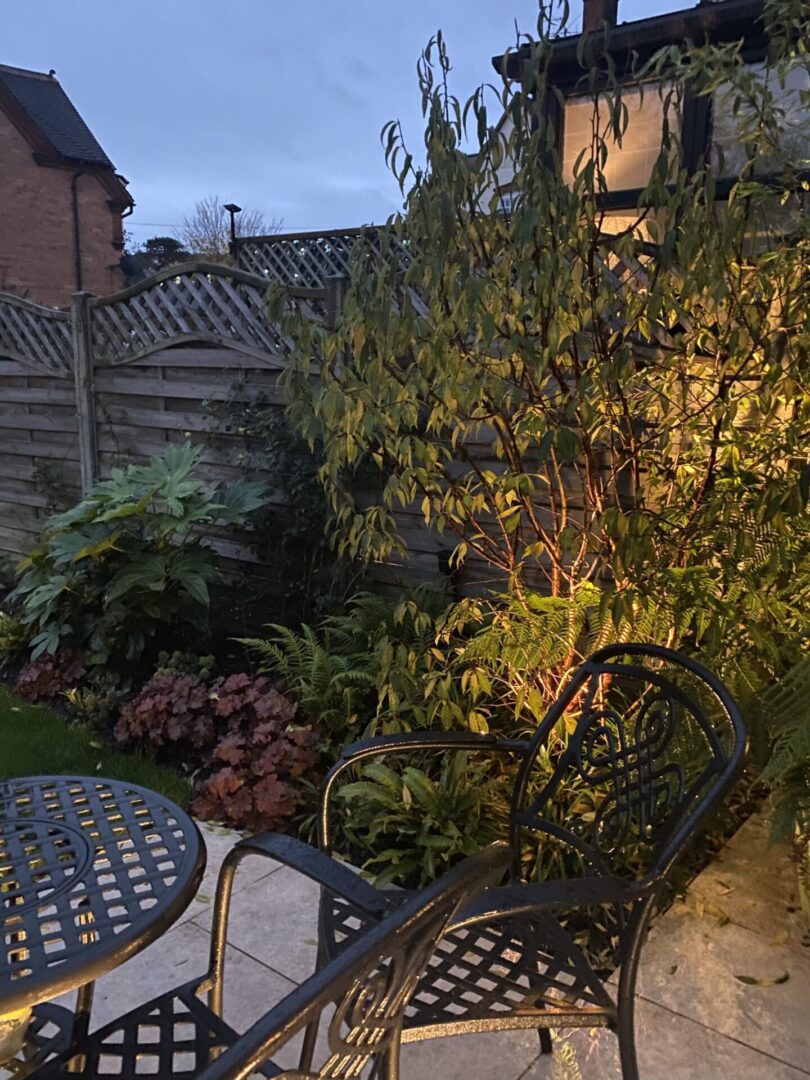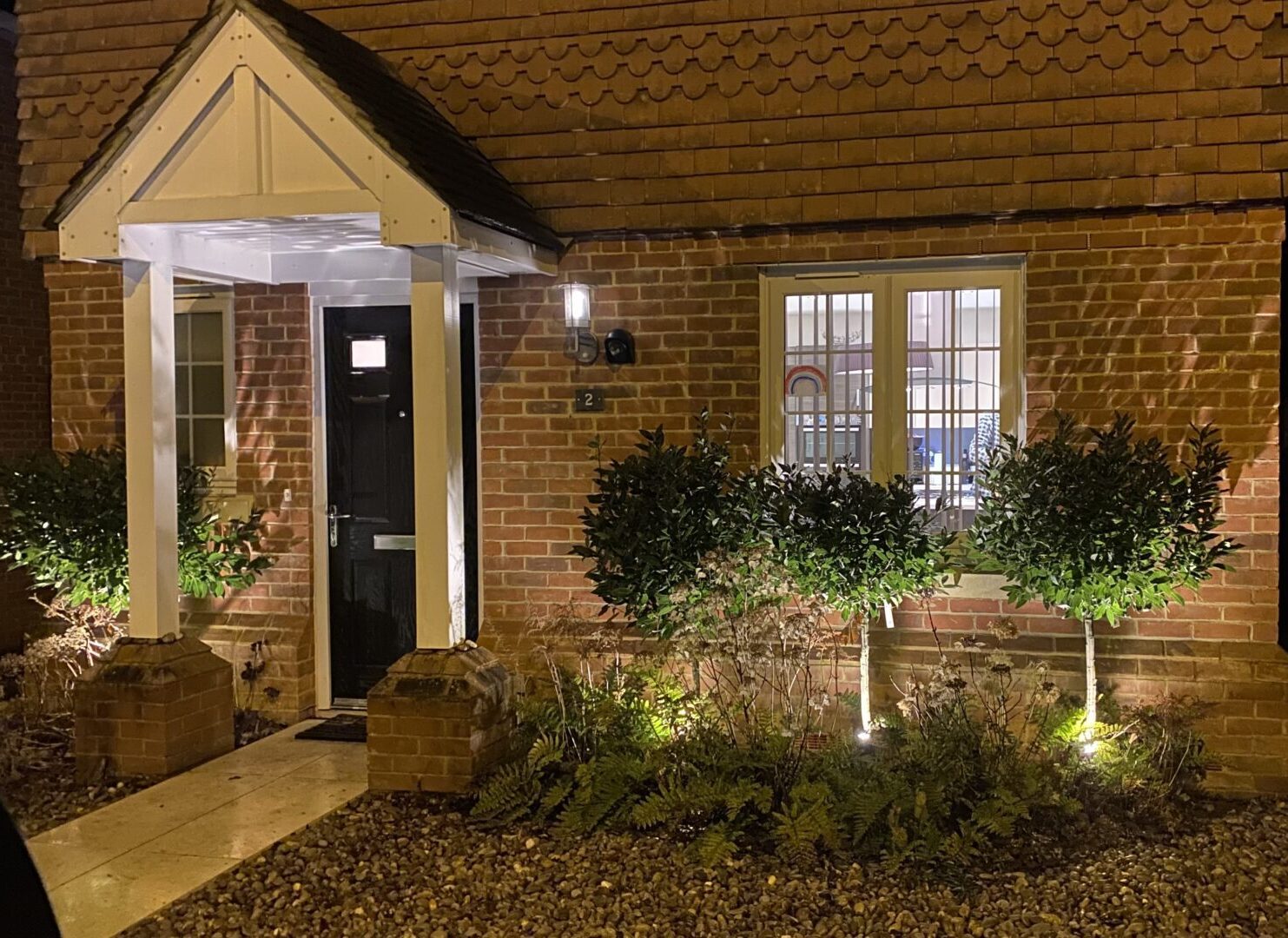 Safety 
Of course, lighting is also important for safety. Take a walk around your garden, including entrances and paths, to check what needs to be lit for safety. Steps, pathways, and obstacles such as large planters may need some lighting if you will regularly be using them at night.
Your front door, back door, paths and driveways may need lighting, especially if you are living in quieter, more rural areas. Timed or motion-activated lights will save energy and keep light-pollution and disturbance to a minimum when you are not using them.
Security
Likewise, timed and motion-activated lighting devices can help with security. Clever lighting can give the appearance that someone is at home, and well-lit areas are less likely to be targeted by burglars.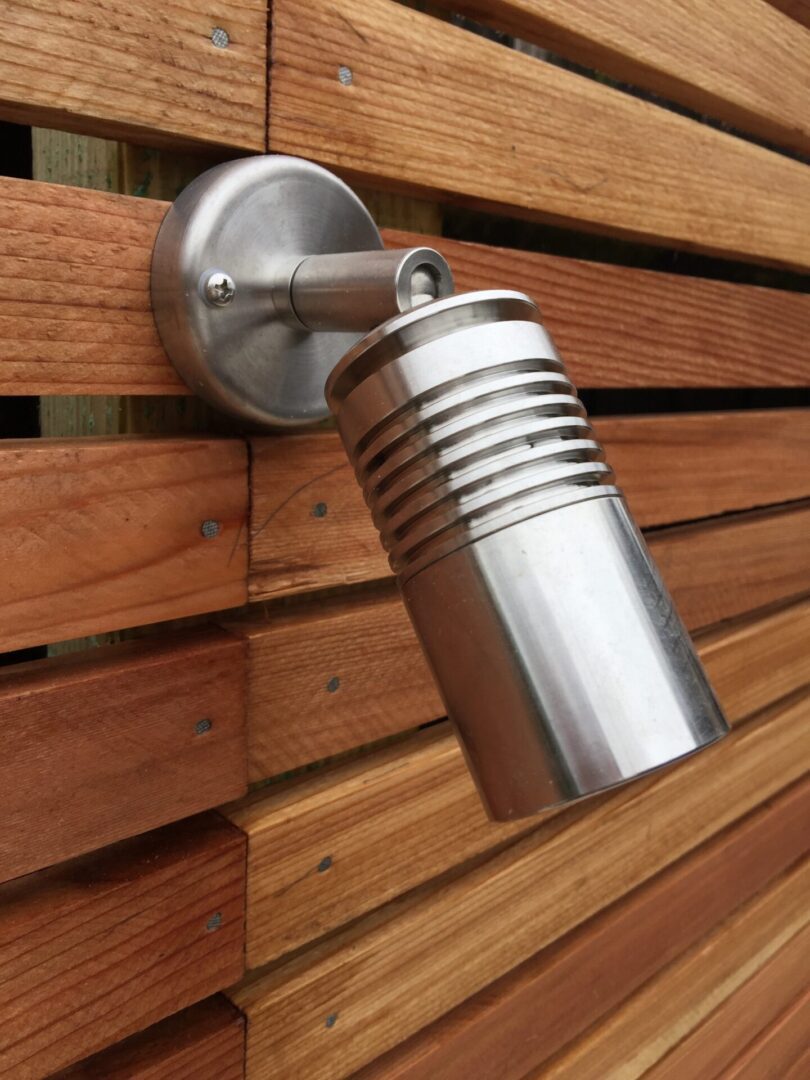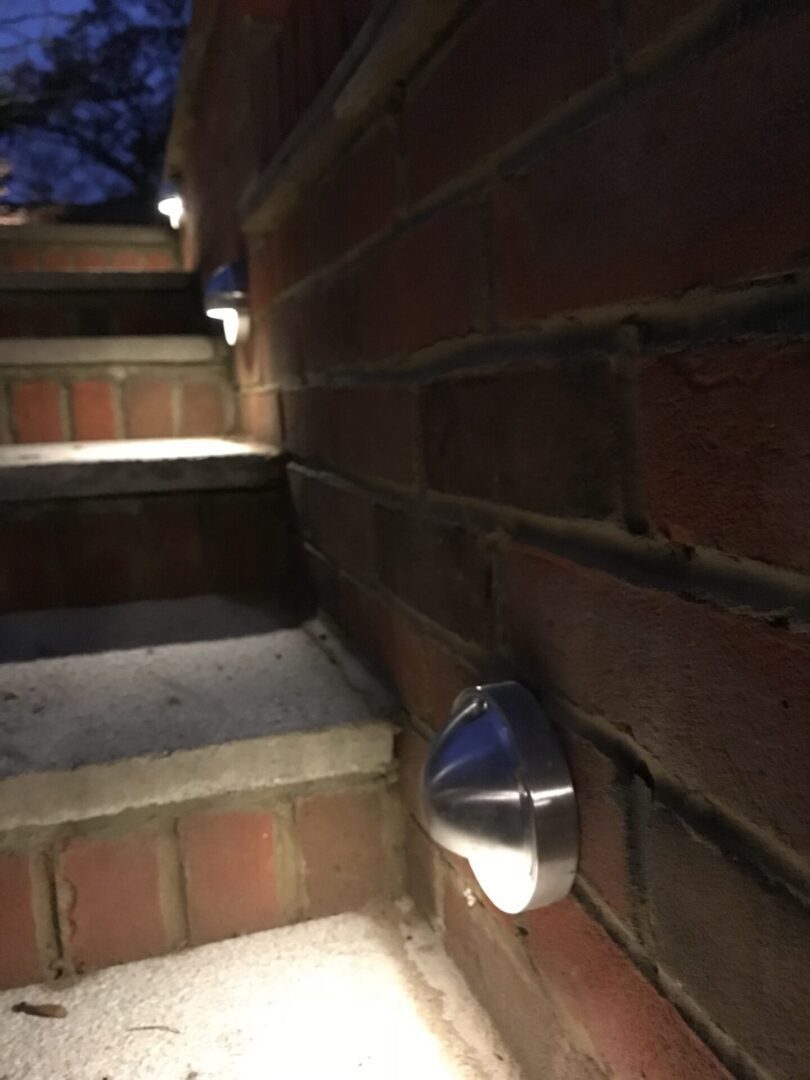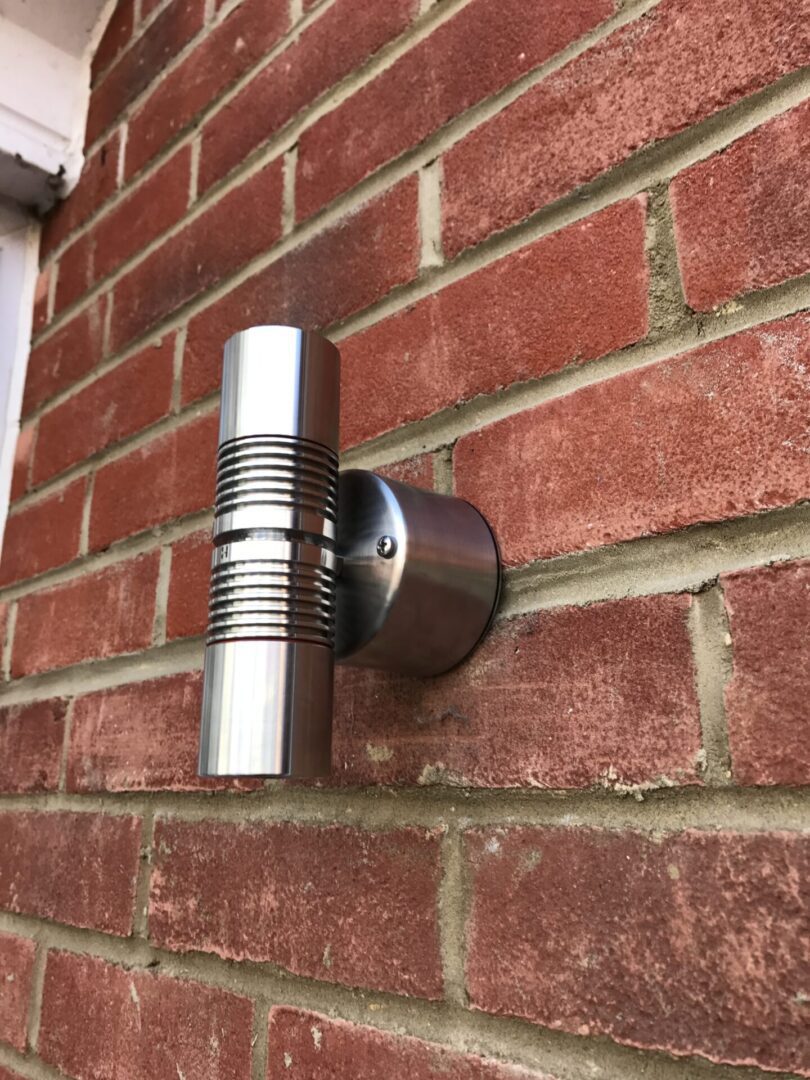 Aye's Advice
Remember that "less is more" when you are working with lighting, so be careful not to use too much lighting in your project. You're looking for a subtle, considered light that serves a purpose, not trying to recreate Blackpool illuminations!

Consider how the lighting will look from different areas of your garden, as well as from inside your home, from the street, and even from your neighbours' property.
If you need some help to incorporate lighting into your garden, give us a call to discuss your ideas, and let us help you bring them to life!