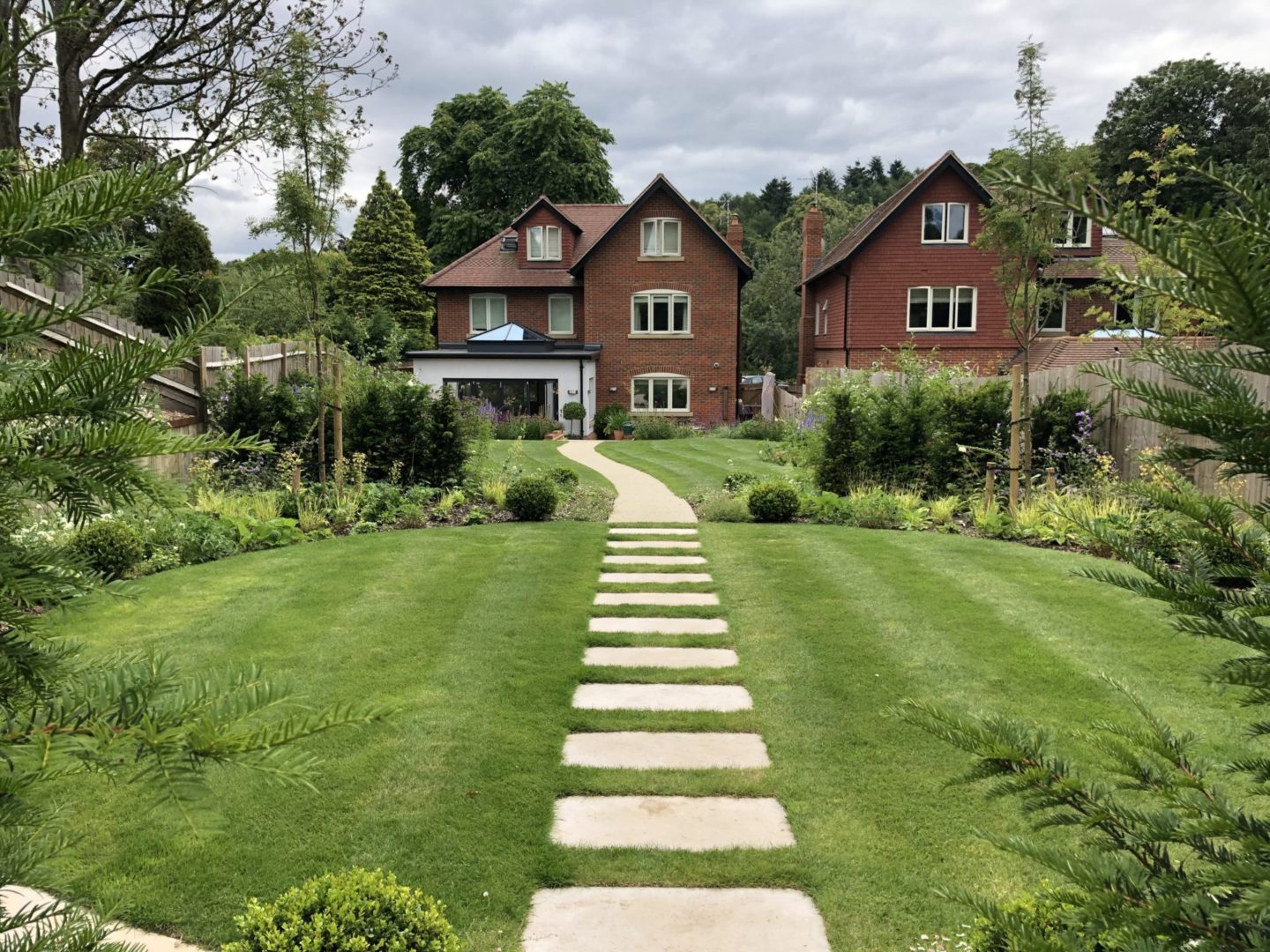 Choosing Limestone for your garden
Limestone, a versatile, natural stone, is a popular choice for domestic landscaping projects and comes in a number of colours. But the texture of your limestone is an important consideration too. 
Two distinct varieties of limestone stand out: riven and smooth. Each type has unique characteristics that can make a big difference to your landscaping project. In this post, we'll look at the differences between riven limestone and smooth limestone, to help you choose the best material for your project.
Riven Limestone
Riven limestone, often referred to as split or flagstone limestone, has a charming rustic appeal. The stone is split along its natural grain, giving an irregular, uneven surface. These rough surfaces make it a favourite choice for anyone aiming to create a traditional, aged look in their outdoor space.
The irregular texture of riven limestone adds depth and character to your paved areas or walkways. The varying surface levels cast unique shadows at different times of the day, and its natural imperfections give a sense of authenticity to your space. So it can feel like it has been part of your environment for generations.
The naturally textured surface also provides good traction, so it's an excellent option for pathways, steps, or poolside areas. This slip resistance can be particularly helpful in regions prone to wet or icy conditions.
Over time, riven limestone develops a beautiful patina. This ageing process adds to its rustic charm, ensuring that your landscape maintains its appeal as the years go by.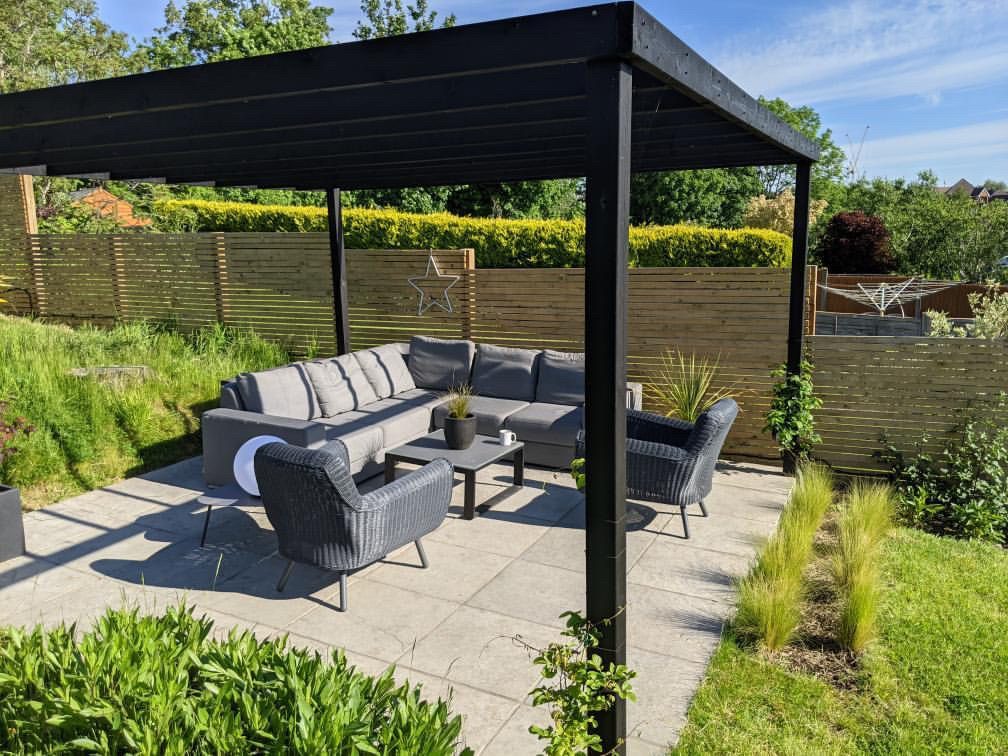 Smooth limestone
Smooth limestone, on the other hand, presents a distinct contrast to riven limestone. It is cut by machine, then carefully honed and polished to create a sleek, refined look. This simplicity makes it a popular choice. It is suited to more contemporary landscaping designs as well as traditional projects.
From patio flooring to wall cladding, its consistent surface gives a blank canvas on which to build your design. It pairs well with a minimalist aesthetic, more structured layouts, or anywhere where you want a simple, clean look.
The polished surface of smooth limestone is also easier to clean and maintain than riven options. Its flat surface discourages the accumulation of dirt and debris, making it a practical choice.
Egyptian and Jura limestone have the added detail of embedded shells and even fossils that occur naturally in the stone. If you want a little extra interest in your garden – and a talking point at your next barbecue – then either of these would be a great choice!
The choice between riven and smooth limestone allows you to design outdoor spaces that fit with your personal style and functional needs. Whether you lean towards the timeless, rustic look of riven limestone or the simpler elegance of smooth limestone, your choice will provide the background and tone of your garden for years to come.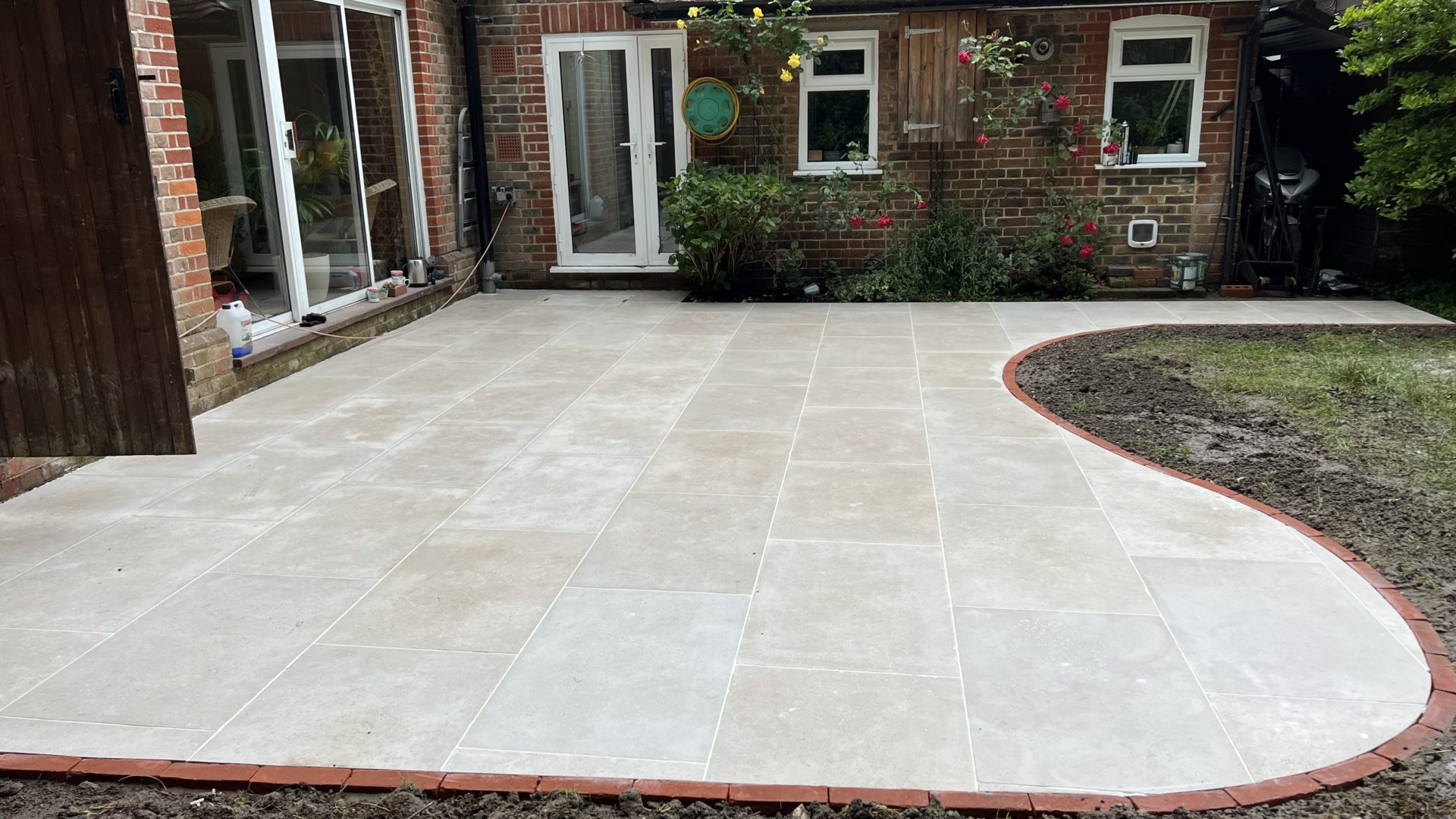 Ayes Advice: Looking after your riven limestone or smooth limestone landscaping
We recommend that all limestone be sealed before installation. This protects the stone from staining and helps to make cleaning and maintenance easier.

As limestone can fade over time, you may also want to consider treating your stone paving with a dry-treat colour enhancer.

your stone paving with a dry treat colour enhancer.

Brush the stone regularly with a stiff brush to remove any dried mud or dirt and prevent the build-up of detritus in the joints.

Clean the stone as and when required (usually once or twice per year) with HANNAFIN 'OXY-KLENZA'. This product is a general cleaning agent and will also help to remove algae, light cement stains, organic stains, light efflorescence or picture framing and many other stains and marks.

Always test cleaning products on a small area prior to full application.

We do not recommend jet washing in the first 6 months of the stone being laid.
If you need some help designing an outdoor space that complements your home, give us a call to discuss your ideas, and let us help you bring them to life!