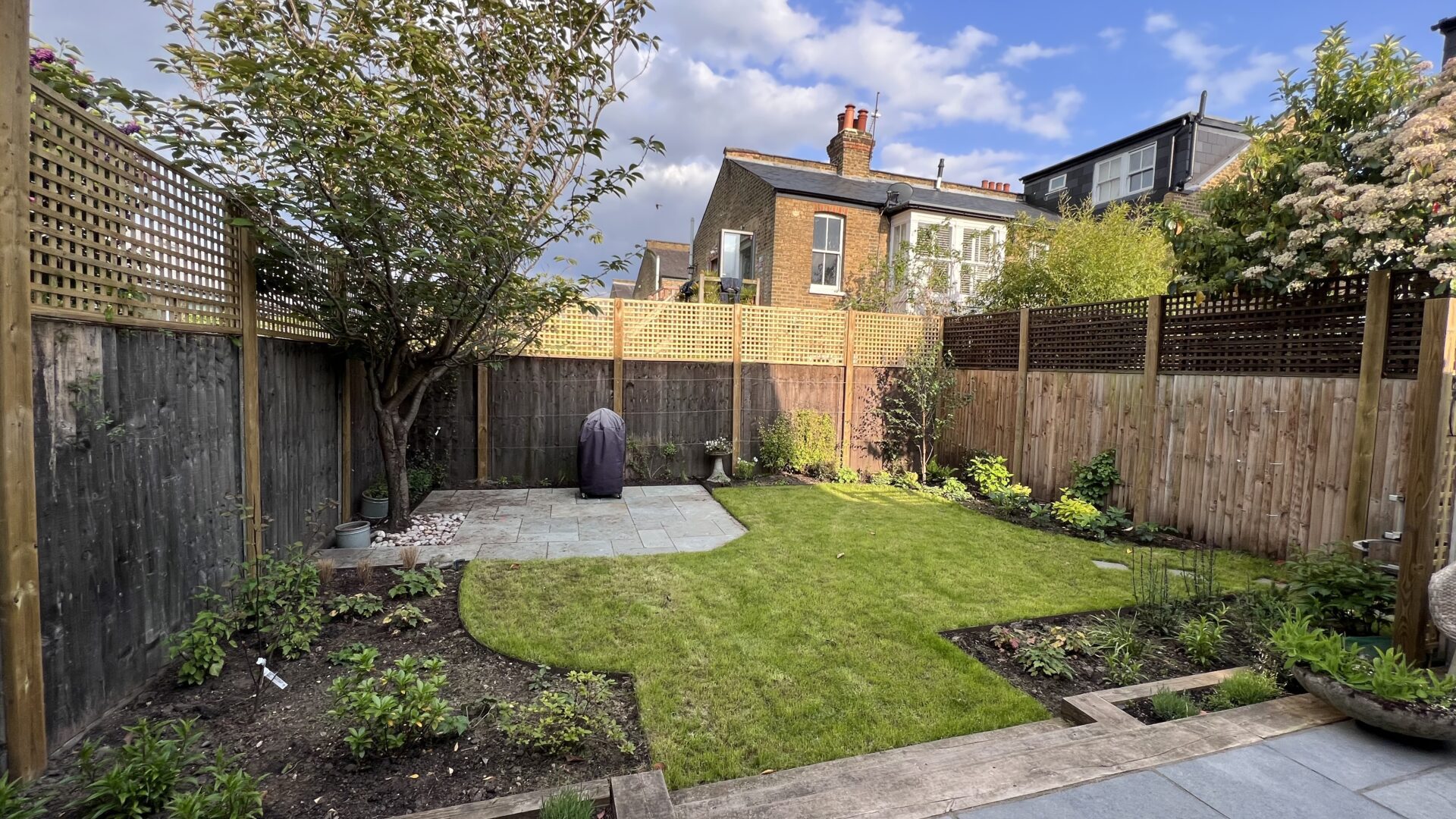 LANDSCAPING PROJECT: How we brought old and new together in a Teddington garden
Have you ever thought about reusing elements of your old garden when designing a new one? In this Teddington garden, we were able to do exactly that... keeping costs down whilst developing a beautiful new garden around some of the existing infrastructure. So that this family can focus on bringing more flowers and nature into their garden!
Facts & Figures:
Who lives here? Fiona & Oliver, and their two young children
Location: Teddington
Garden dimensions: Approx. 100 sqm
Maintenance advice: Small trees, paving, oak sleepers, turfing,
Why we loved this project:  We found it refreshing that a young family wanted to have large planting beds rather than just a rectangular lawn space.
The Clients:
We initially met Fiona and Oliver in 2015 when they asked us to landscape their first garden. So we were delighted to be able to help them again when they moved to their new house.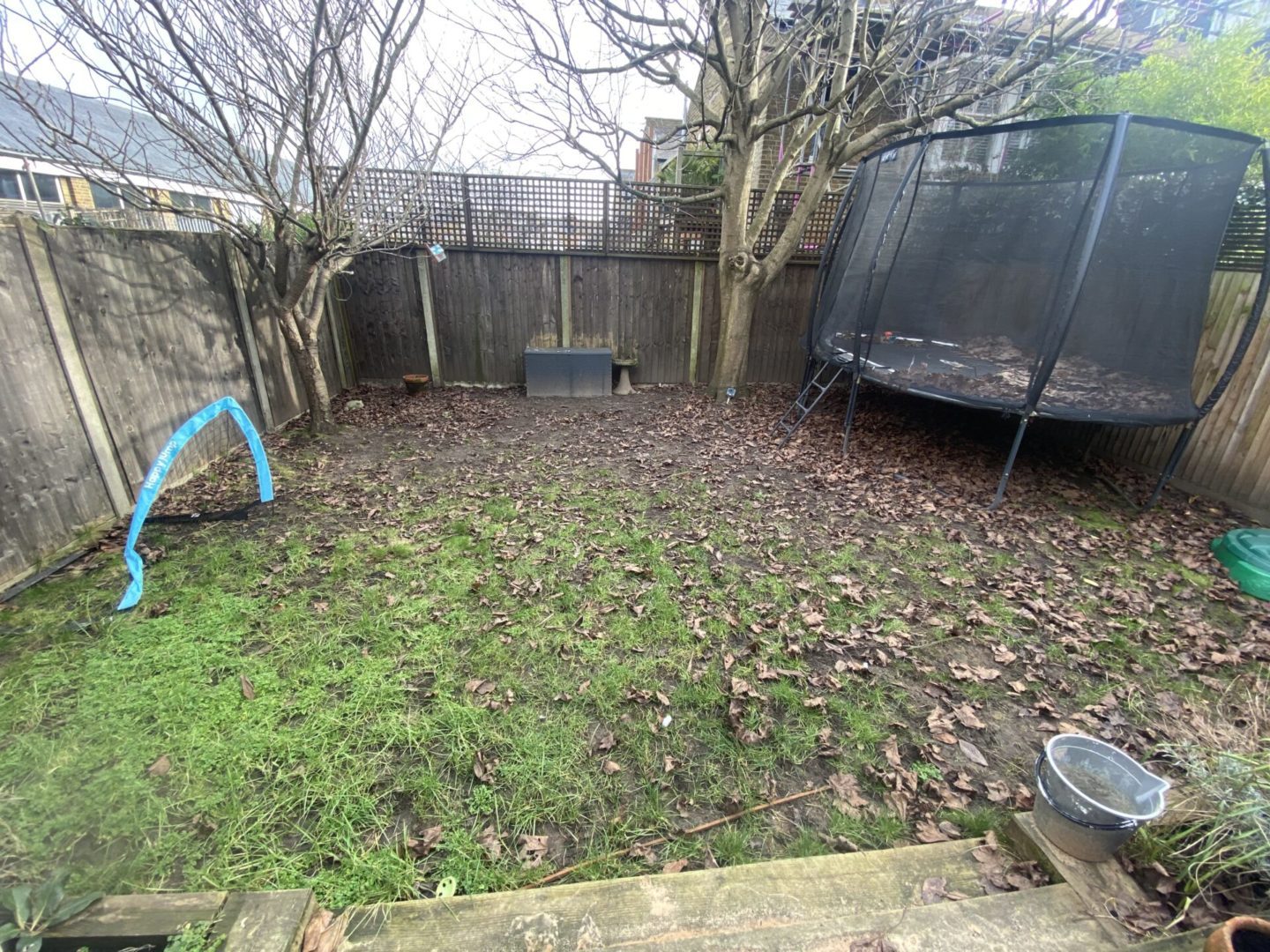 The Brief:
Fiona and Oliver wanted to update their small suburban plot, and give it a wow factor! They had a plan from a garden designer, and asked us to translate it into their dream garden. The plan reused existing elements of their garden, and developed the idea for the space from those. For example, they wanted to keep the existing limestone patio and soft wood timber sleepers. They also wanted to keep the cherry tree that they had inherited. Above all, they wanted to make the most of their small plot for entertaining and relaxing. As well as somewhere safe for their young family to play, and grow up surrounded by nature.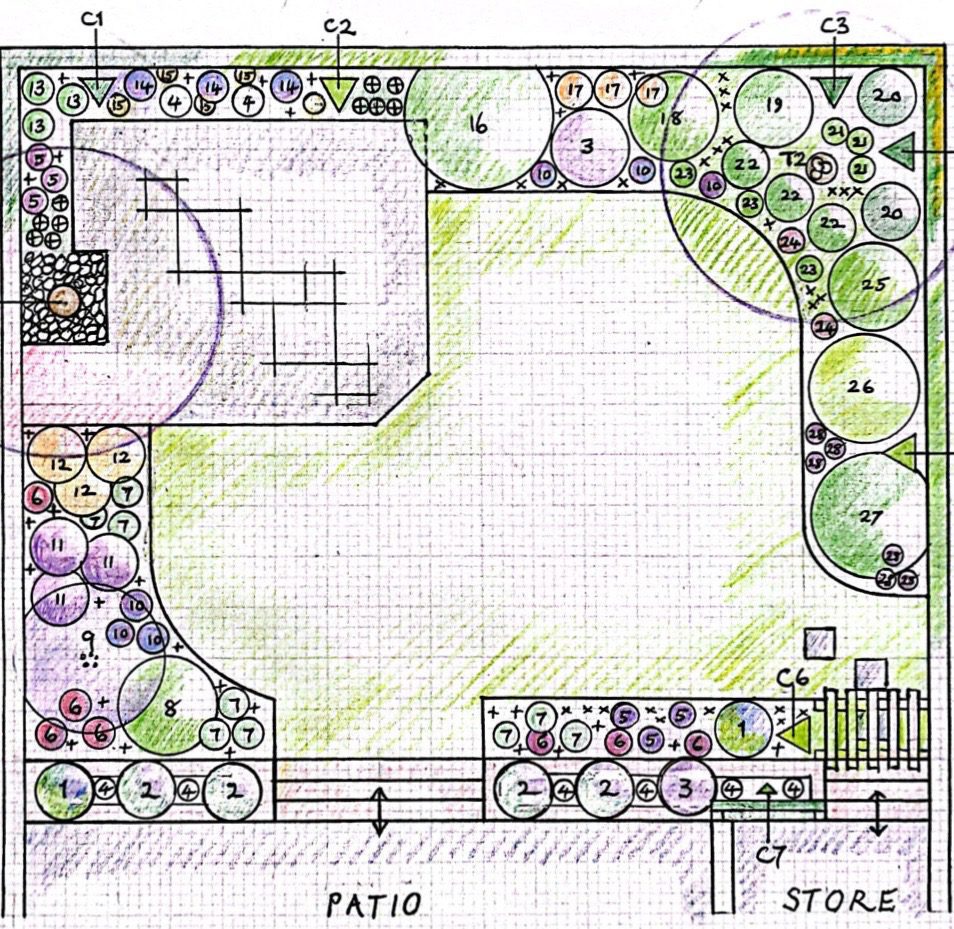 The Solution:
To bring Fiona and Oliver's design to life we carried out the following work:
repointed the existing limestone patio next to the house;

installed Kota Blue limestone around the ornamental cherry tree;

laid new lawn and edged it with core flexible steel edging;

brought new interest to the lawn and flowerbeds by adding some sweeping curved shapes;

fitted new trellis to the top of the existing fencing to give added privacy to the garden; 

positioned horizontal stainless steel wires to support and encourage climbing plants along the fencing; and

planted a colour scheme of purple, green and white, with pops of gold and yellow colours. This will be continued with spring-flowering bulbs that Fiona and Oliver will plant in the autumn.
A tree surgeon took the second tree down, as it was starving the garden of light. To replace it, we planted a Himalayan Birch, which gives some balance to the planting, as well as a focal point. 
We even managed to do all this without any external access. Everything that we removed and took into the plot had to be taken through the house. Our team laid protective coverings over the areas that we needed to use for access, with wooden planks over the top to create a pathway through the house. Full access with no damage, and minimal disruption to this busy family.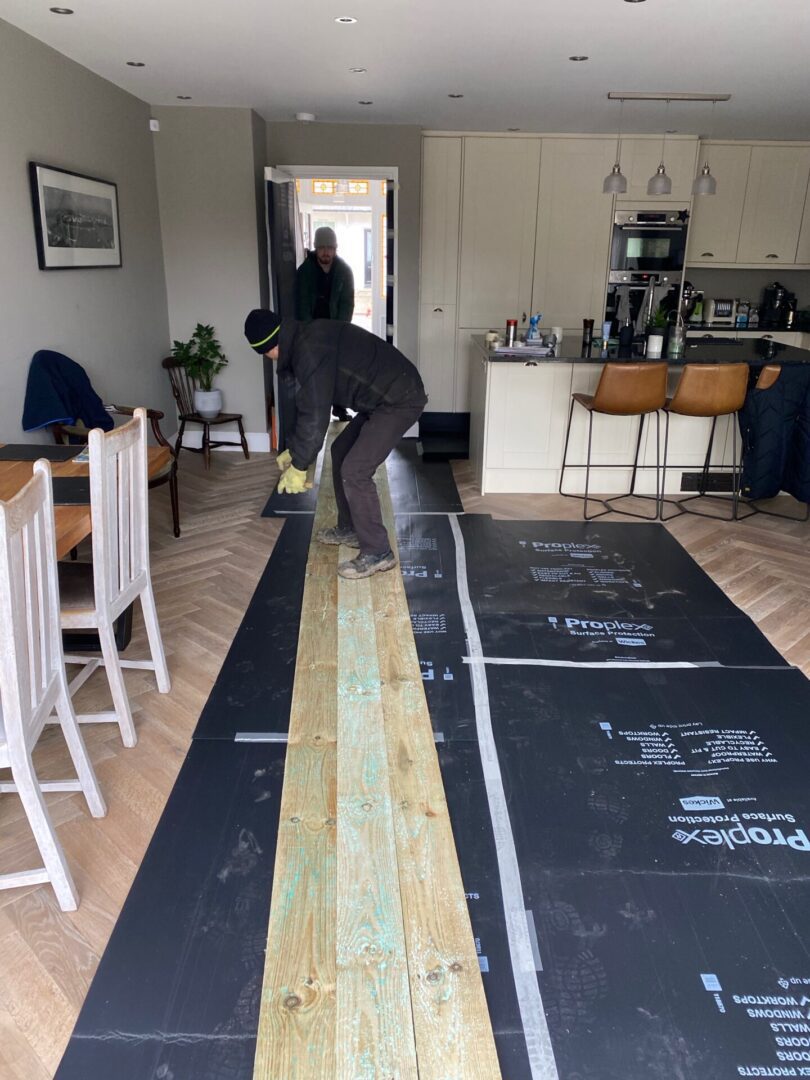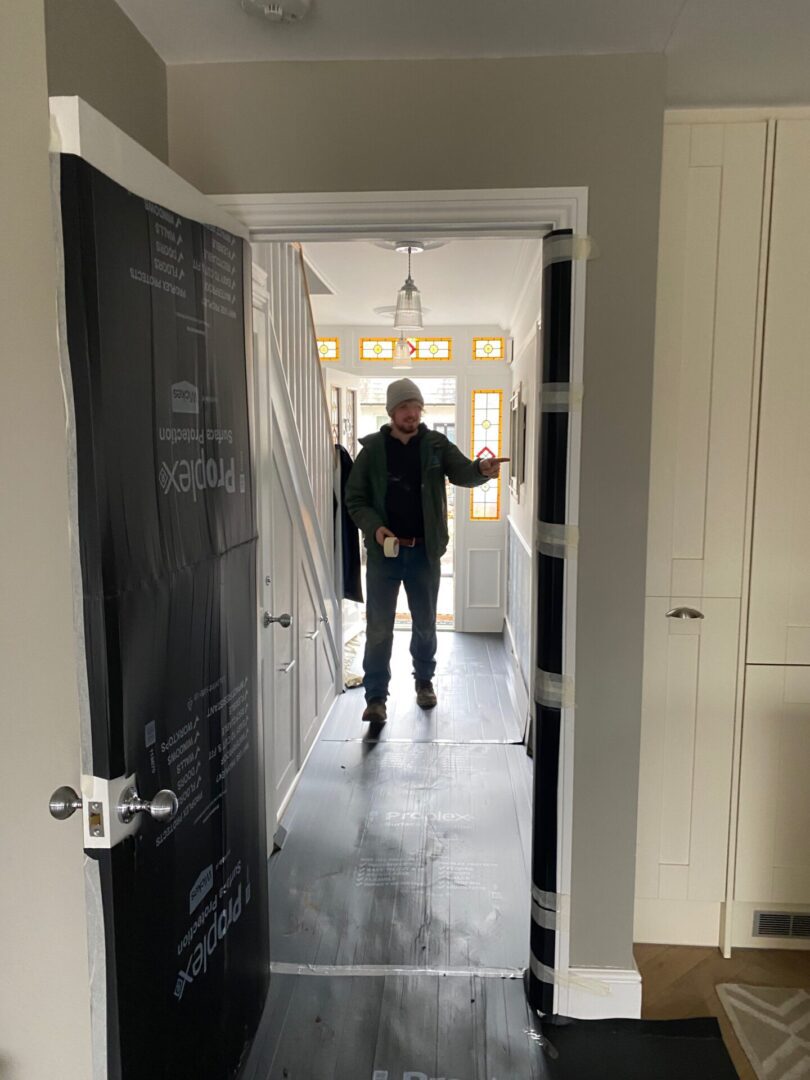 Client focus:  
Fiona and Oliver appreciated our attention to detail, especially how we managed access through the house. Fiona also noted our flexibility, particularly on some final decisions around the trellis installation. These values are important to the whole Ayegardening team, and this Teddington garden perfectly illustrates how we put our clients first.
If you need help designing an outdoor space that complements your home, call us to discuss your ideas, and let us help you bring them to life!