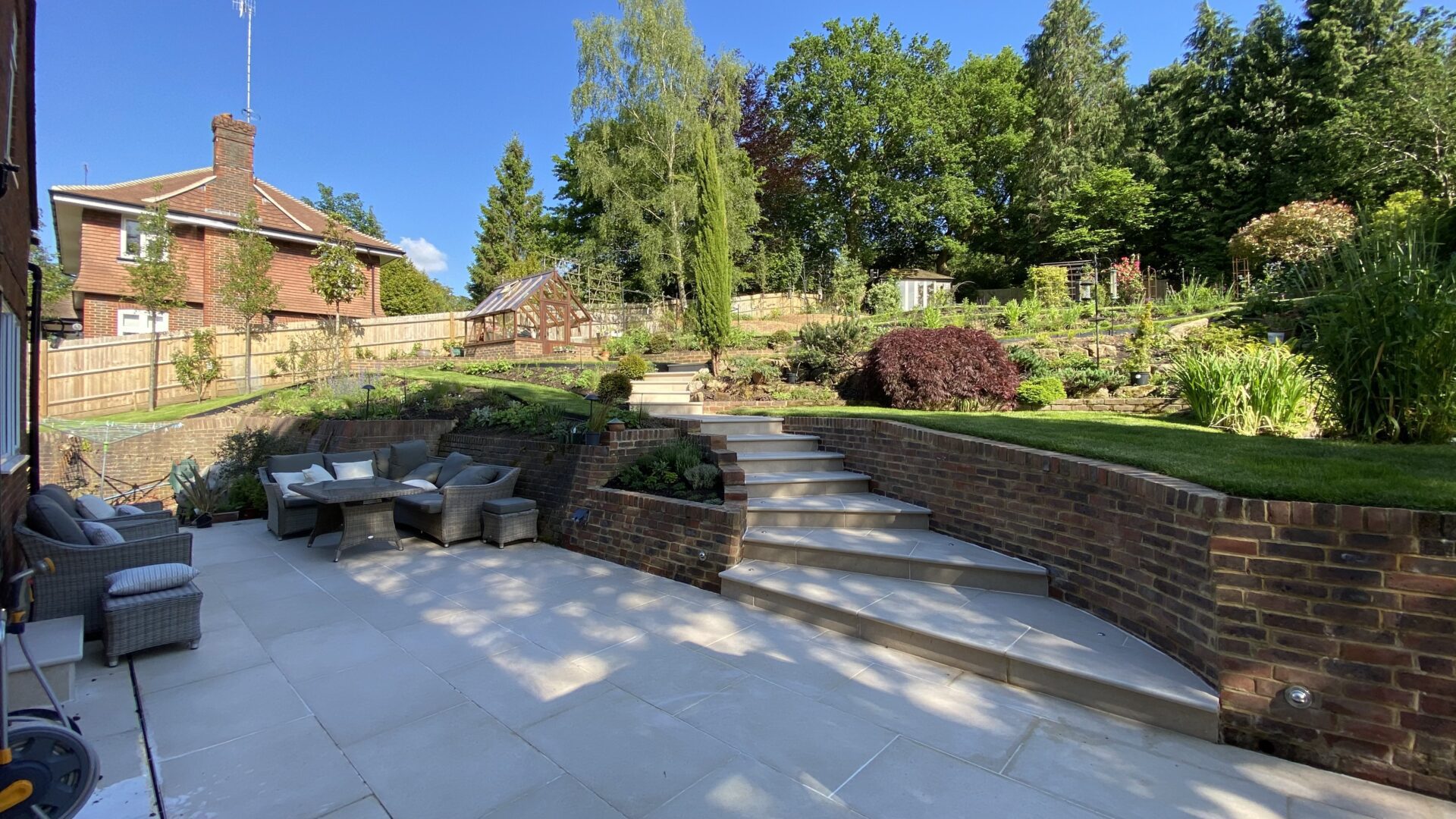 Patios, paths, and drives should be built with a slight slope (or 'fall') to let surface water drain away. However, as we have seen in our last blog post, it might not be enough to simply let the water drain onto a lawn or planting bed. Particularly if you have a large, paved patio or live in an area with heavy clay soil. In these cases, you may need to install a drainage channel to collect the surface water, and direct it to a dispersal point which leads to an existing surface water drain or into a soakaway.
In this post, we look at some of the patio drainage solutions that we use in our client projects.
A channel drain is a linear drainage solution designed to remove large quantities of water from a patio, or any paved, tarmac, or concrete area. It is essentially a long, narrow channel integrated into the hard landscaping covered with a removable grate, to collect and channel water away from the area. The channel body of these systems can be made of polymer concrete, concrete plastic, or steel. The grate can be made of various materials such as polypropylene, ductile iron, cast iron, stainless steel, and stone or concrete.
If you want to make your patio drainage a feature of your garden, you could choose a more decorative drainage channel. Stainless steel or cast iron designs are popular choices.
A slot drain is another type of linear drainage system, with a narrower opening as the name implies. The "slot" that collects the water is narrow enough that it doesn't require a grate to cover it, which makes it a more discrete drainage solution. Because of the less obtrusive design, slot drains are particularly popular in projects requiring a more contemporary aesthetic.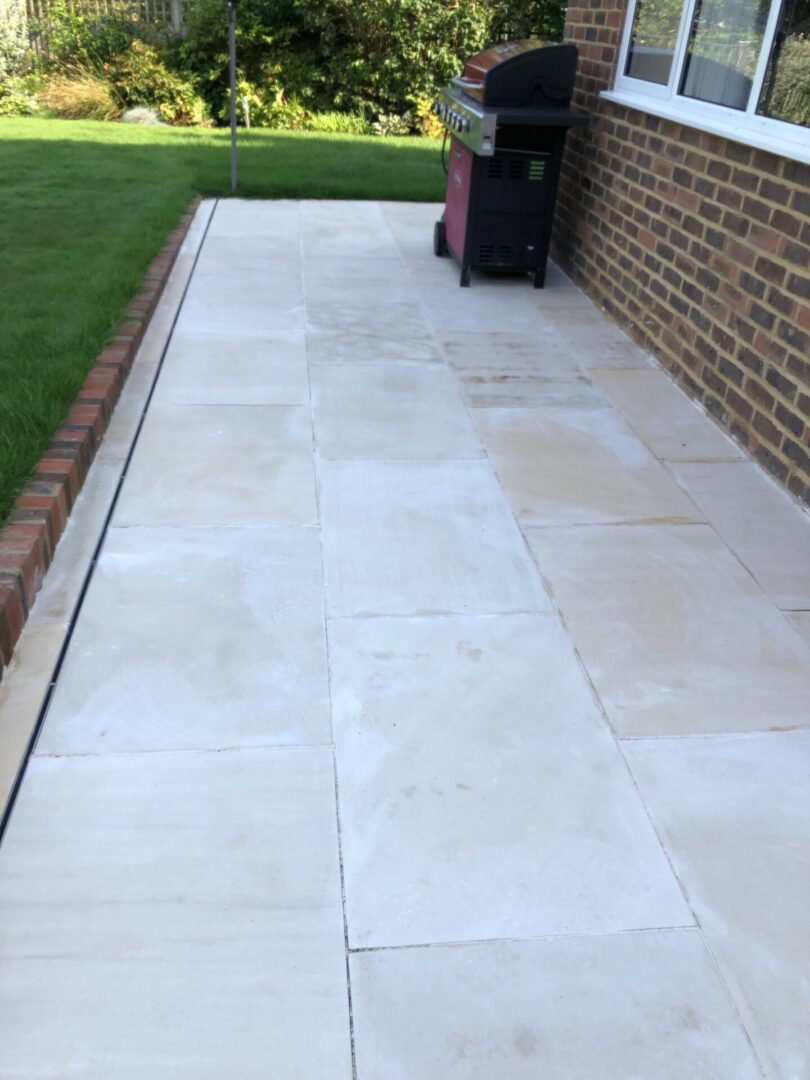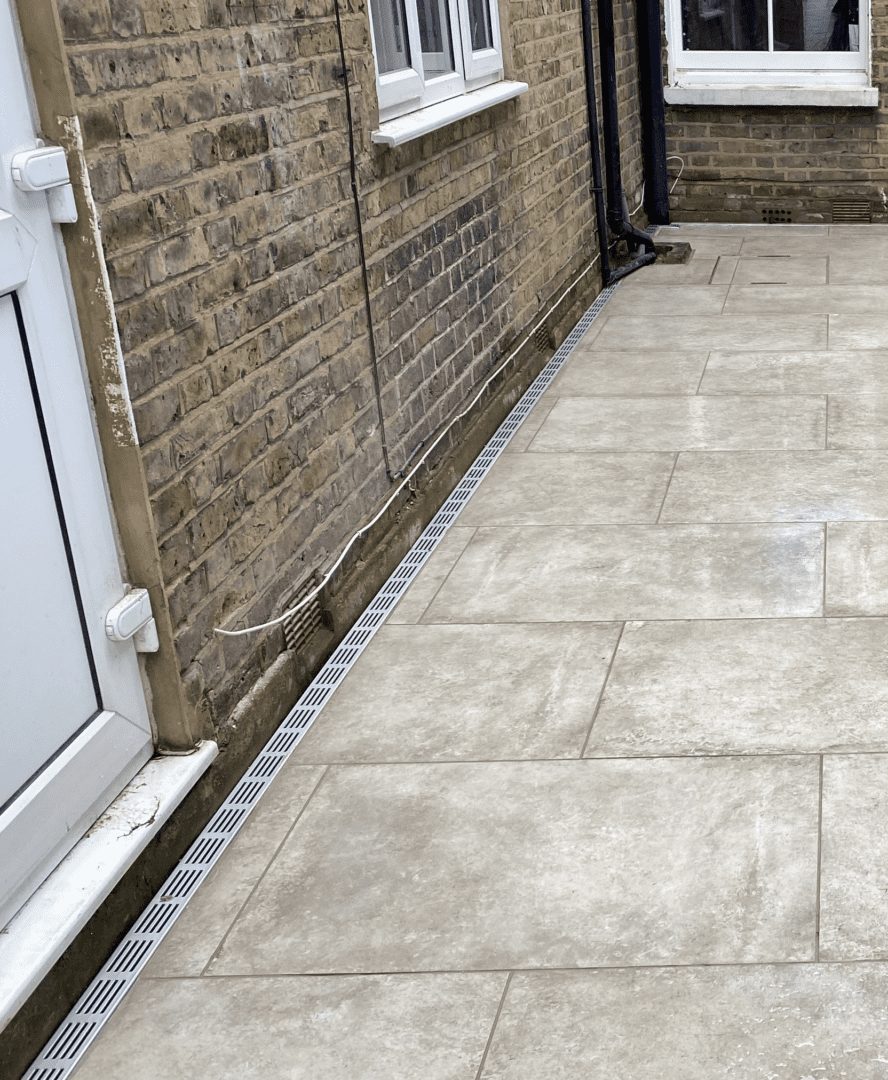 Why is managing PATIO drainage important to the wider environment?
Whatever patio drainage solution you decide to use, you'll want to ensure that it fits well with the design and aesthetic of your garden. We can advise on the best materials to use for your drainage, whether you choose channel drains or slot drains.
When choosing your patio drainage solution, you might want to consider the following points:
Slot drains require less maintenance, as they have less moving parts than a channel drain. They can therefore be easier and more cost effective in the long-term.

Because they are wider and are more difficult to clean, channel drains can sometimes leave sediment and standing water. Over time, this can cause bad smells.

Over time, grates can deteriorate or bend, making them less effective in protecting your patio drainage system. With a slot system, there are no grates, so condition can be less of a worry.

Channel drain grates can be heavy, so they can be difficult to remove and can sometimes even lead to injury. 

Depending on the material they are made from, grates can withstand being driven over by vehicles. However, you should think carefully about the kind of use they will have, to ensure that the appropriate materials are used. Depending on what they are made from, channel drains can be load-bearing on their own, but all channel drains become load-bearing to a certain extent once embedded in their surround, whether earth, concrete or something else.

You can clean stainless steel slot drains with a slot cleaner tool that you run through the length of the drain. The residue then gathers in a small inspection unit, which you can then open and remove the debris.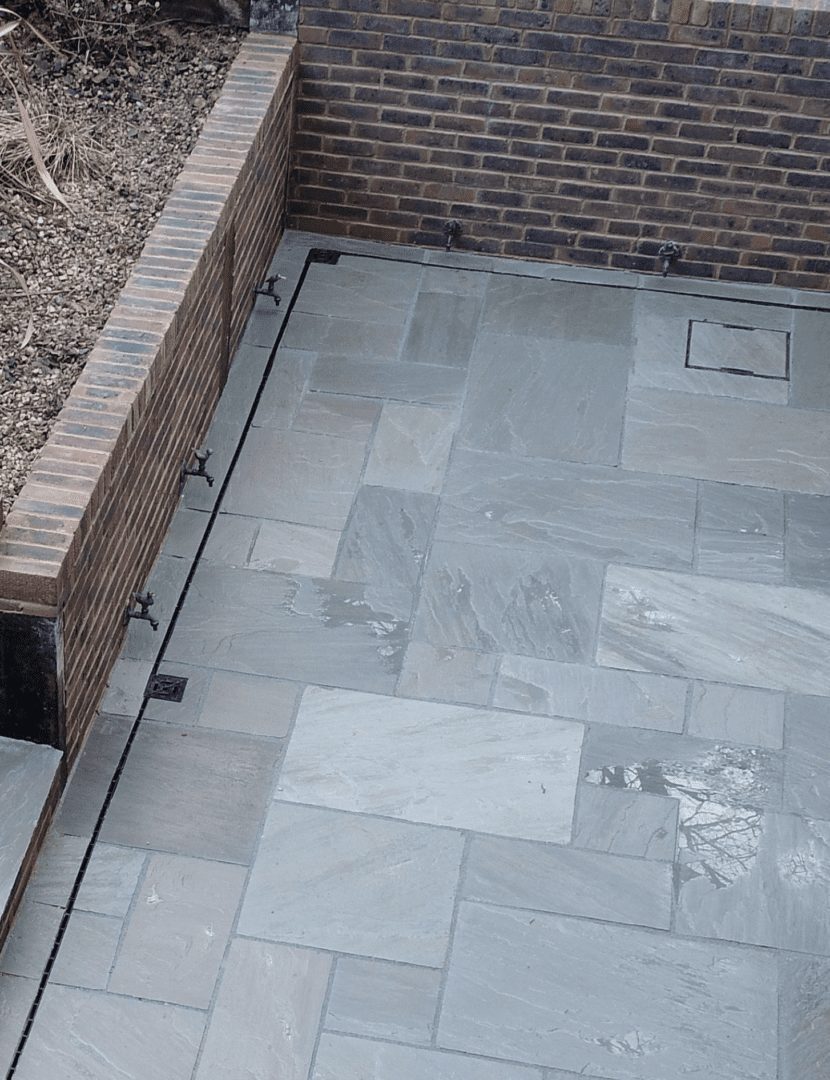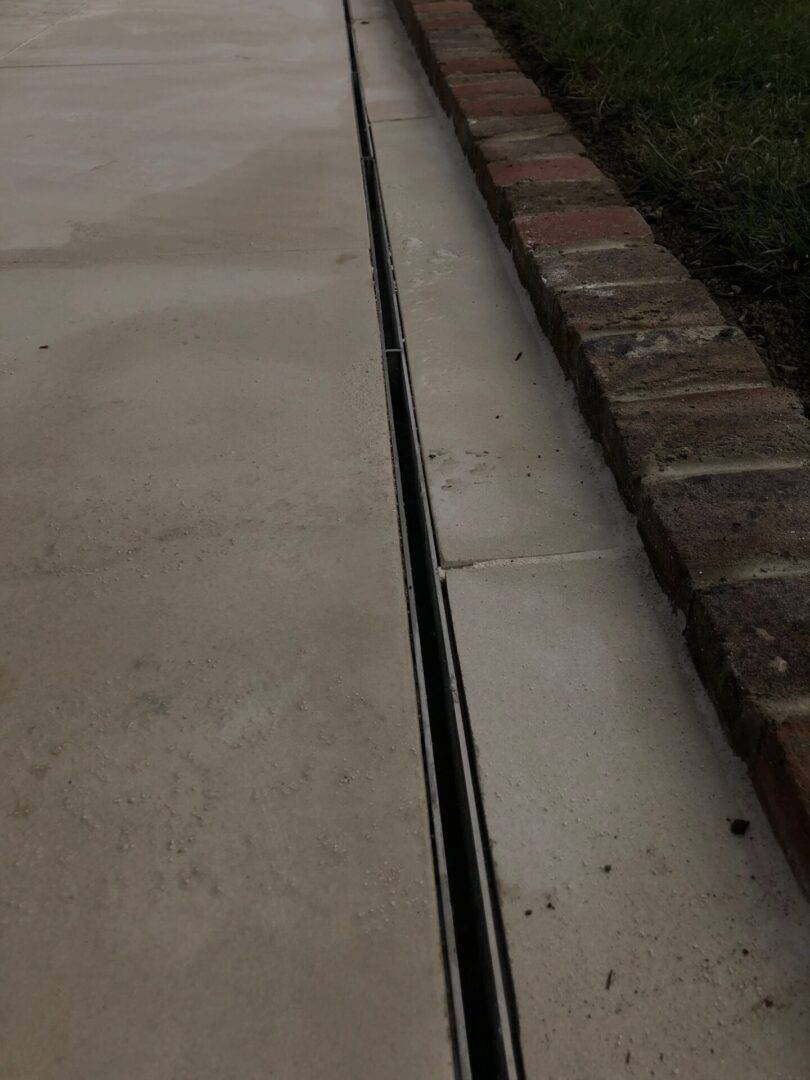 Your project may require additional elements for access to your patio drainage system for inspection, repair or emergencies. For example, manhole covers can be obtrusive and unsightly in your new patio or stone paving. By using recessed manhole covers, we can fill the covers in with the same material as your paving, meaning that they become part of the design and blend seamlessly into their surroundings.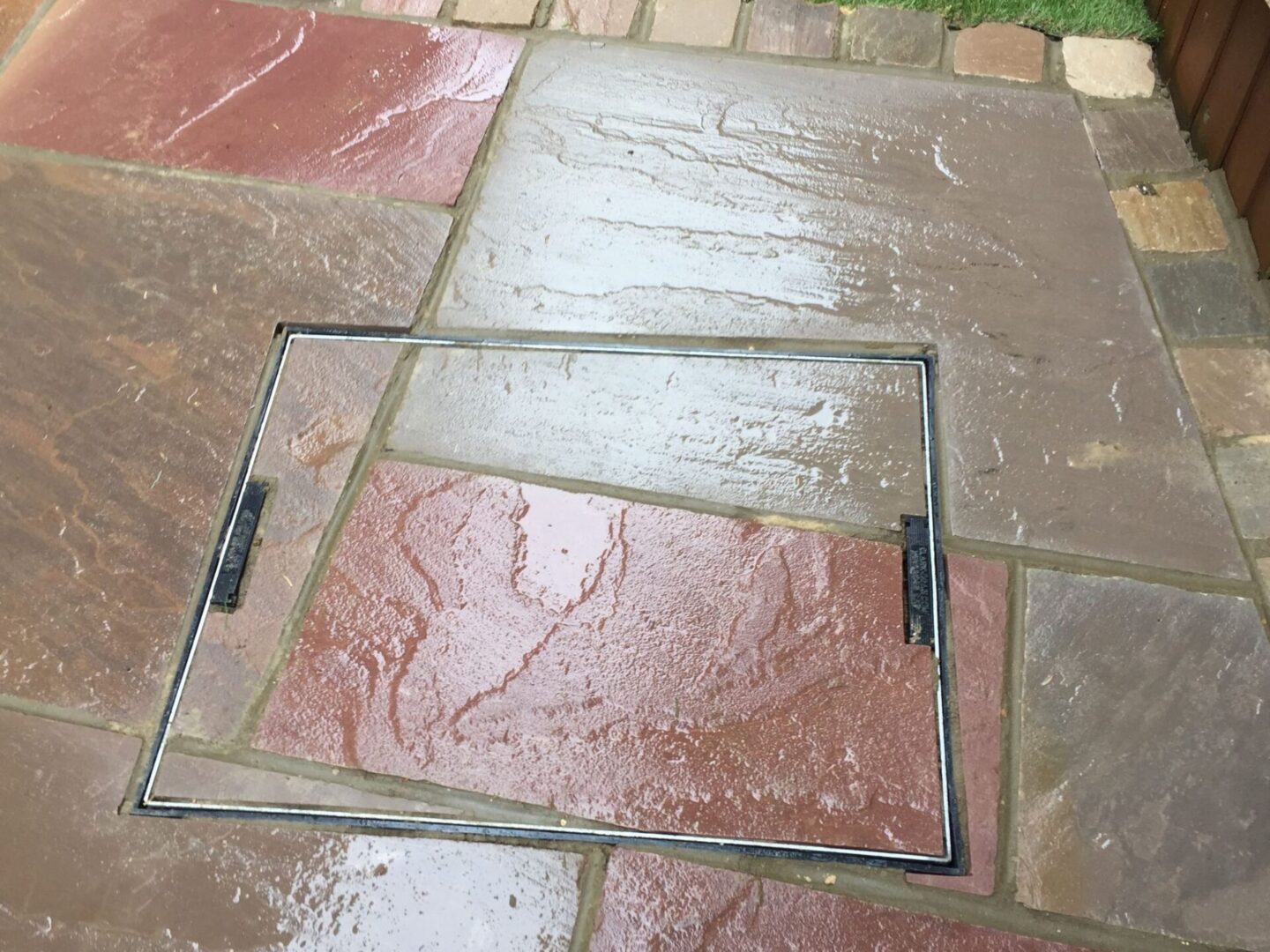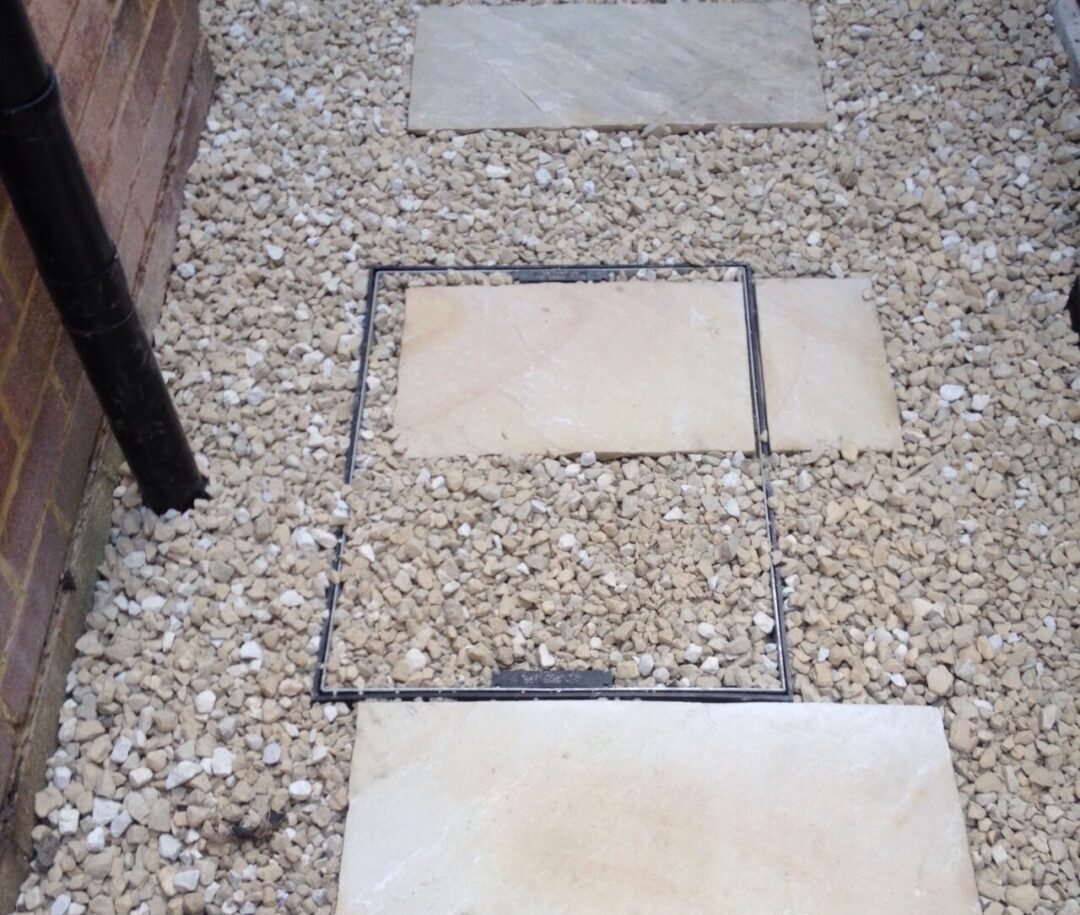 Drainage may not be the most exciting part of your project, but it is one of the most important. By planning your drainage from the outset, you'll ensure that your patio is safe and structurally sound. Meaning that you will enjoy it for many years to come!