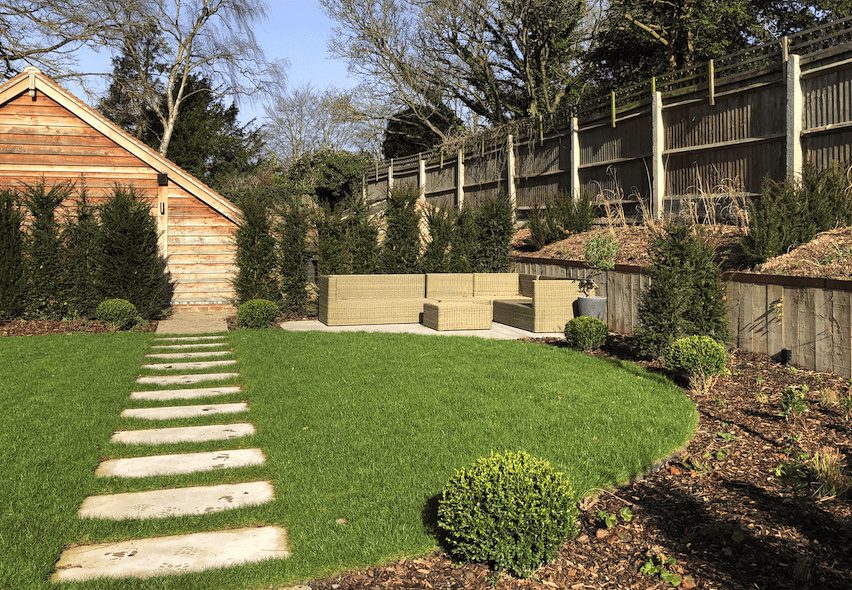 A guide price for a project this size (not including planting or designer fee) would be around £25,000 - £30,000inc VAT.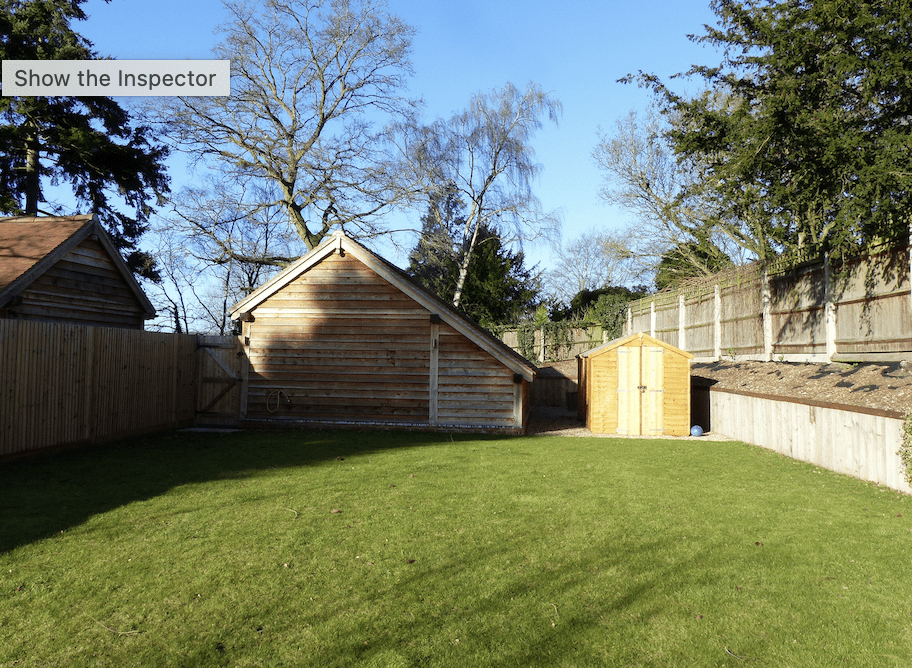 After we had landscaped a garden in Reigate, building a design by New Leaf Design, the neighbours asked us to work on their garden too! A similar blank slate that needed a new garden design. We suggested Ivan, New Leaf Design for the project and then we constructed from his design.
The pathway is resin (we are a SureSet Approved installer) up to the stepping stones. The stepping stones and patio are Jura beige limestone from London Stone. The hedging is Taxus baccata.
As with all our gardens we give detailed maintenance guides to help the client know how to look after the garden going forward. Some of those maintenance guides can be found on our website. Resin maintenance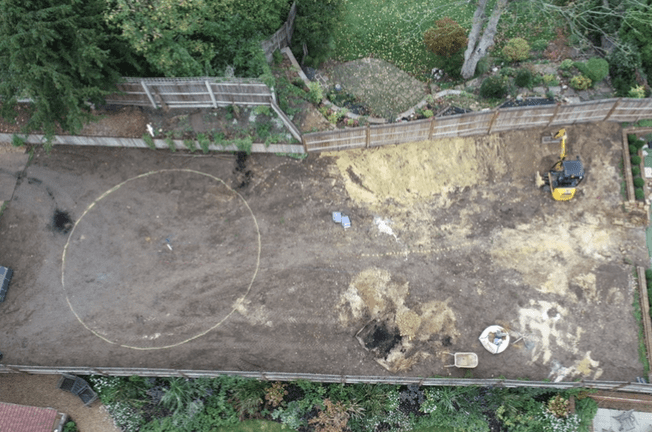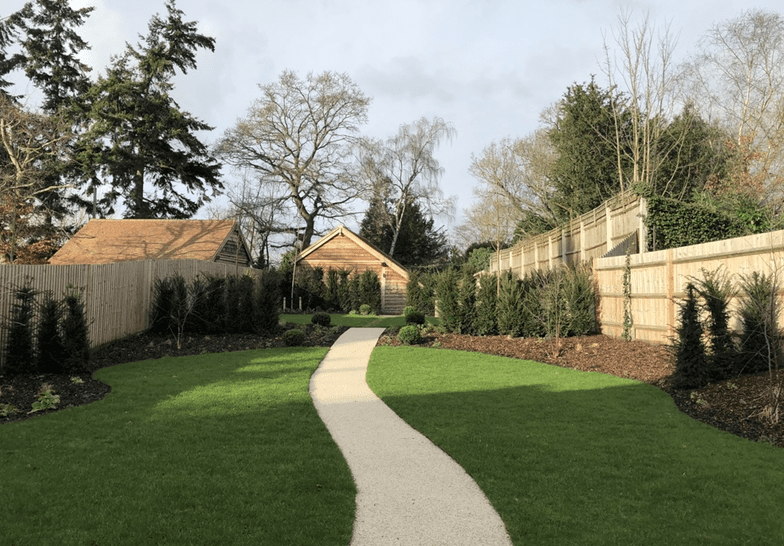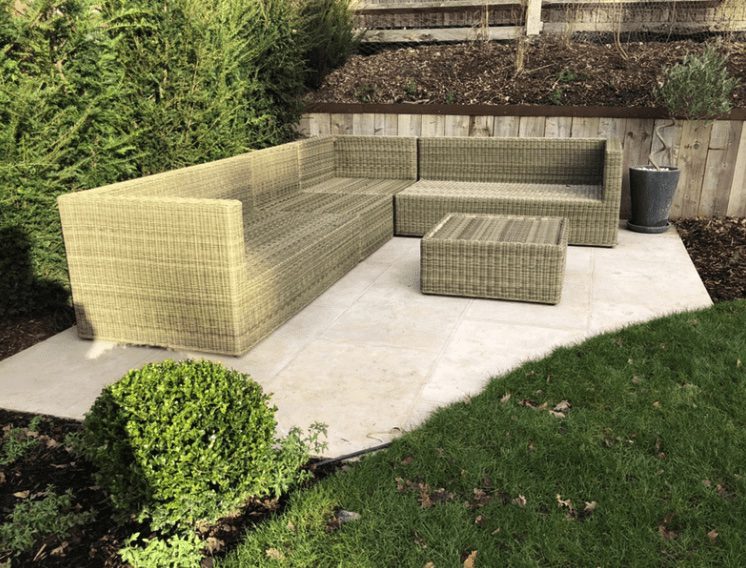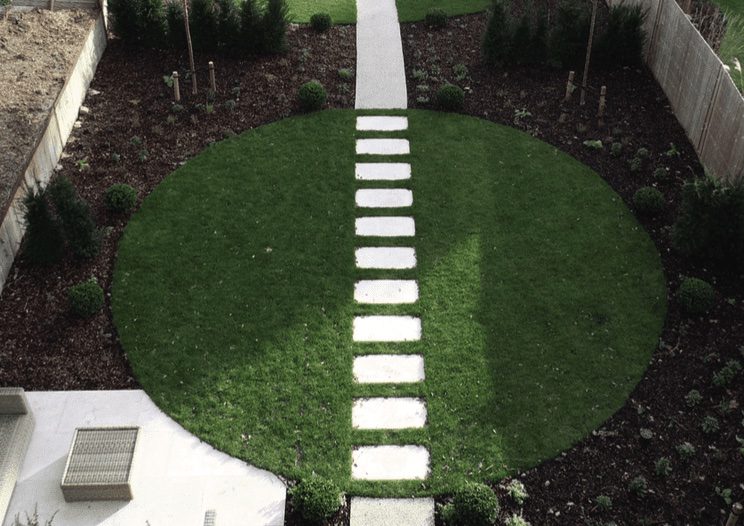 Wonderful team, we are really happy with how the garden has turned out.