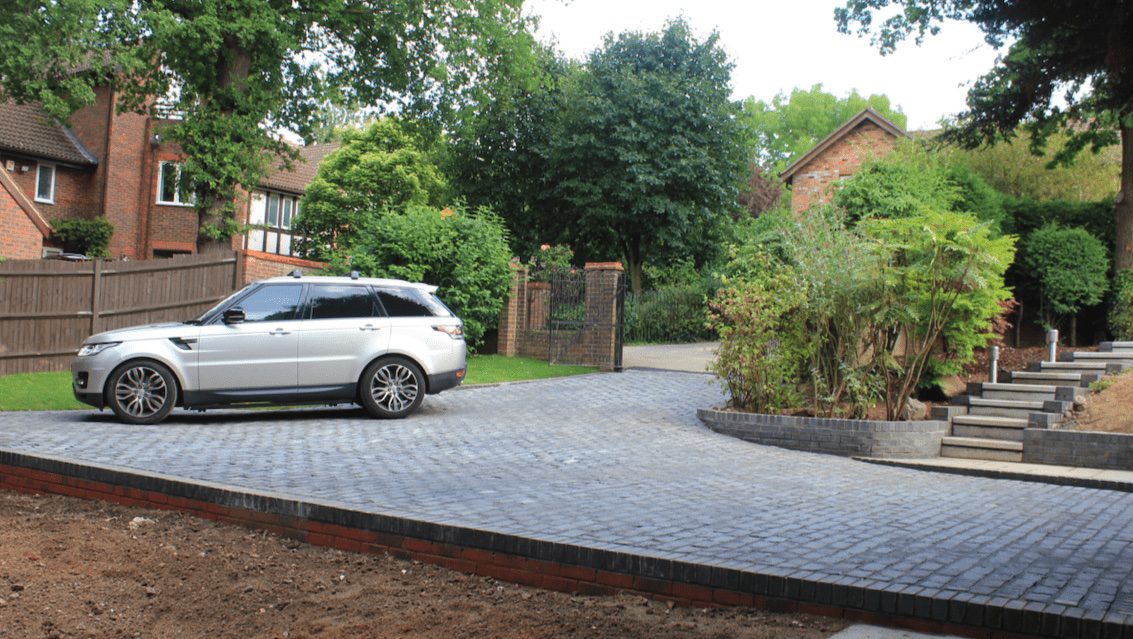 A guide price for this type of project is £80,000incVAT
In May 2016 our client contacted us with a request to remove the existing drive paving and tarmac and install a new driveway and steps up to a new patio area.
We arranged a site visit to survey the area and discuss materials. This project took a few meetings to finalise materials and arrange samples. The client was a fan of a grey scheme. Granite setts were chosen for the driveway. Trendy black porcelain was chosen for the main patio. The steps were a combination of stone and gravel. Kandla grey sandstone was chosen for the front garden with a design of white gravel, bay trees and lavender. The project was booked for May 2017.
There was a lot to co-ordinate on site as there were also builders who were building a new extension. The first stage was to clear the old steps and old paving from all areas. New footings were installed for brick retaining walls and a new sub base base put in under all new hard standing areas.
We had a large team on this project so were able to work on mulitple areas at the same time. The front garden path was marked out and agreed with the client. Next the steps between the drive way and the patio were constructed and the main porcelain patio. Once all the spoil had been removed from the drive area we got to work on the driveway which was the biggest area and took the longest to complete. We completed the project in Summer 2017.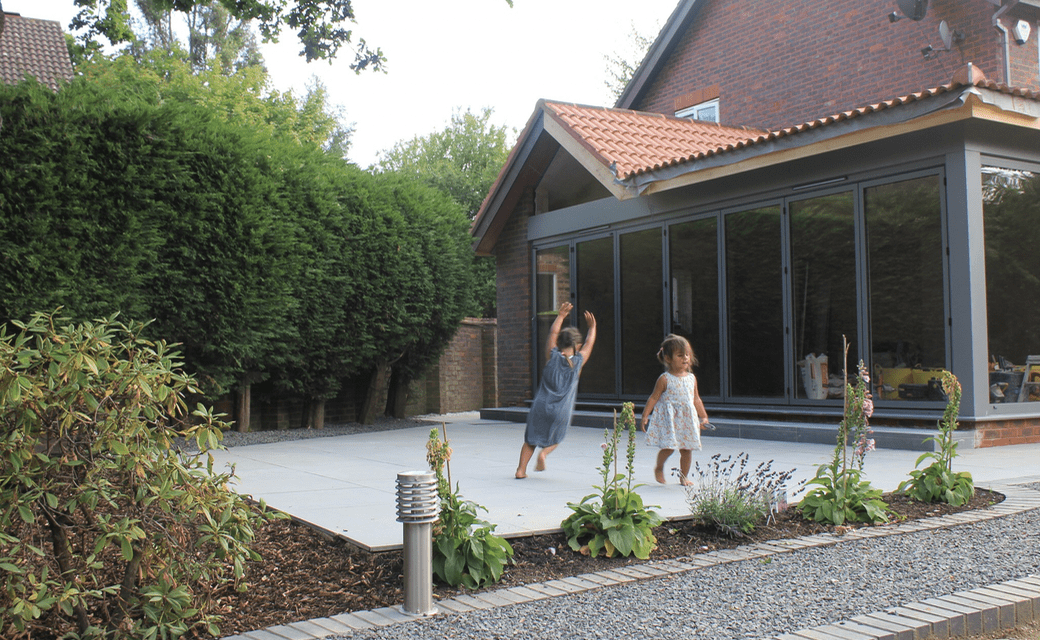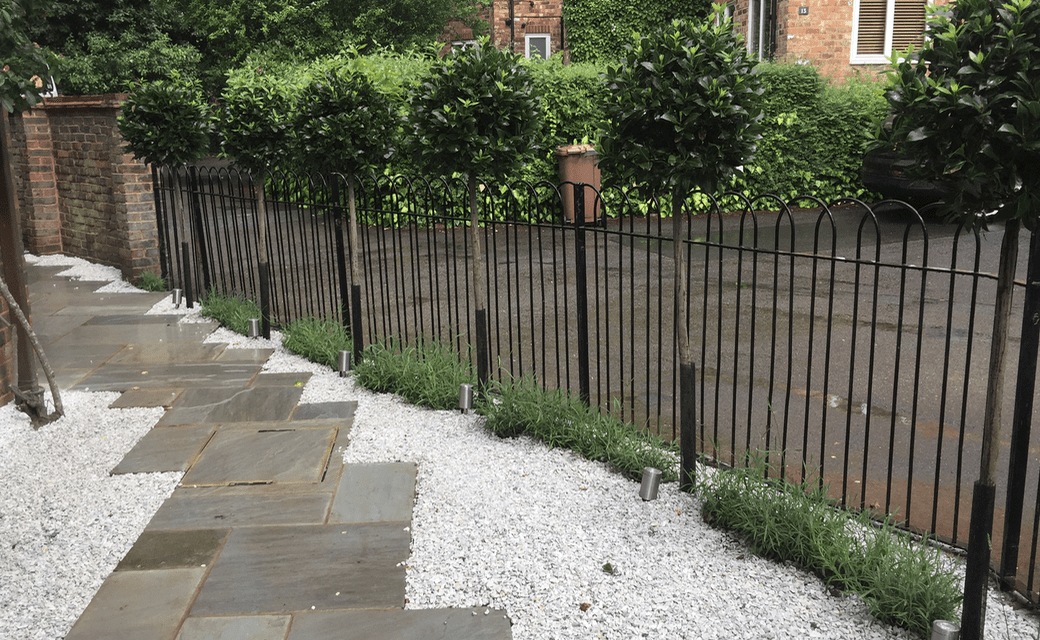 "Thank you very much for all the hard work you have done in our garden in the last few months. The patio and garden looks great. I am sure we will enjoy our new garden thoroughly for many years to come."