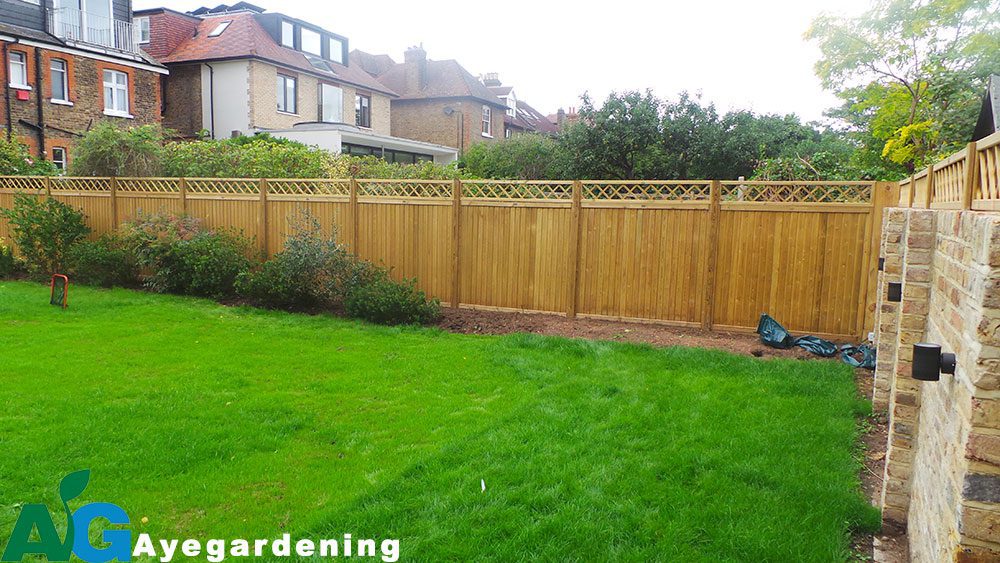 A guide for the cost of materials and labour for a fence and wall this length would be £11,000 inc VAT
Our client approached us wanting a high quality fence on both sides of the garden and a brick wall that was in keeping with the age of the property.
A lot of overgrown vegetation was cleared first to make way for the new fence line.
There were two challenges. The style of the brickwall needed a specialist skill in laying reclaimed bricks and the fence lines had to be negotiated with both sides.
London stock bricks were chosen for the wall with Jacksons diamond trellis added to the top so that the fencing tied in with the wall. The fencing is Jackson's flat top tongue and groove panels with the diamond trellis on the top.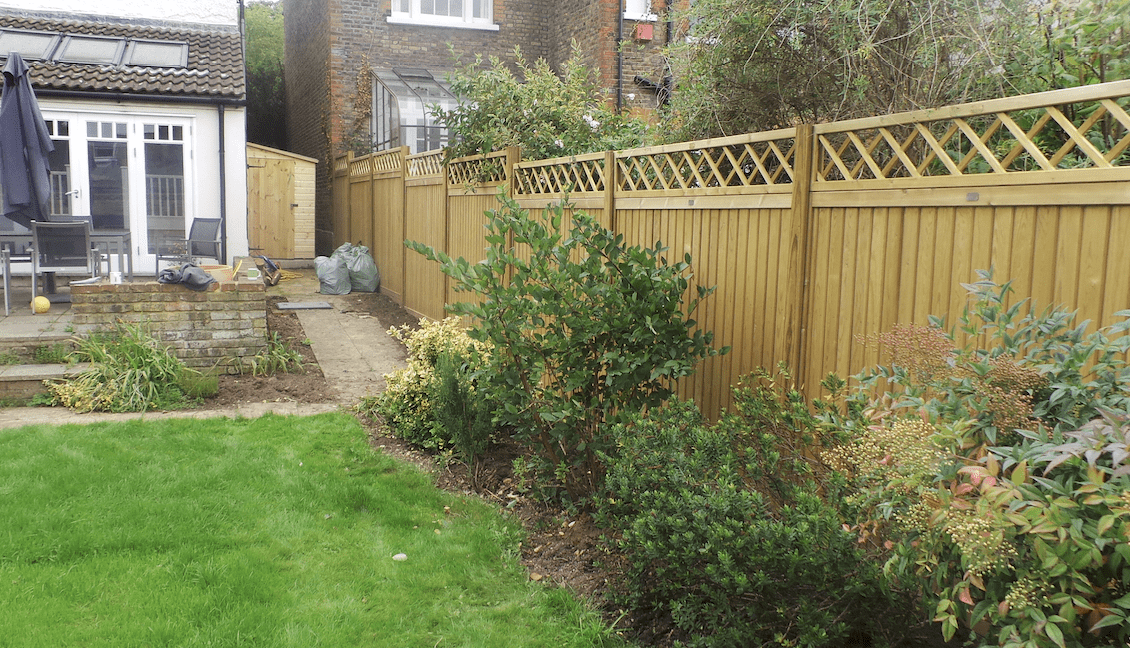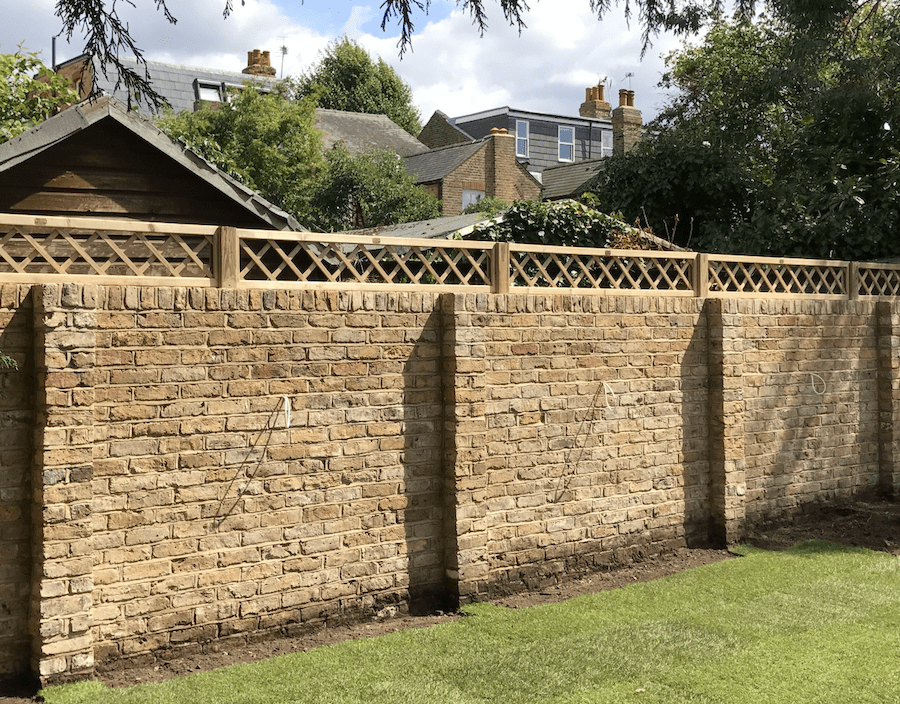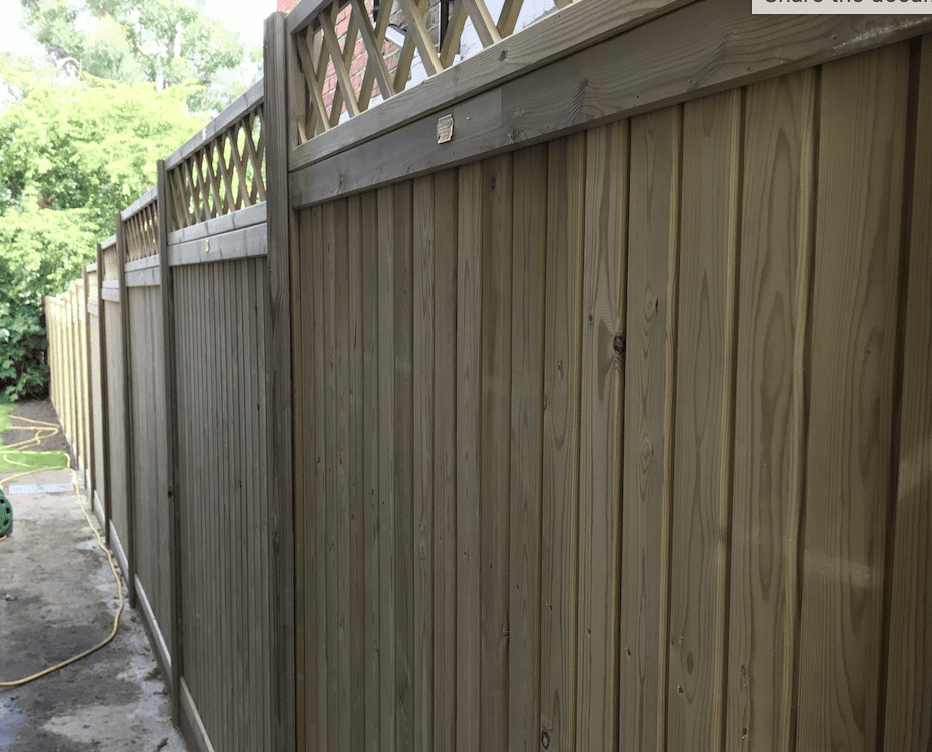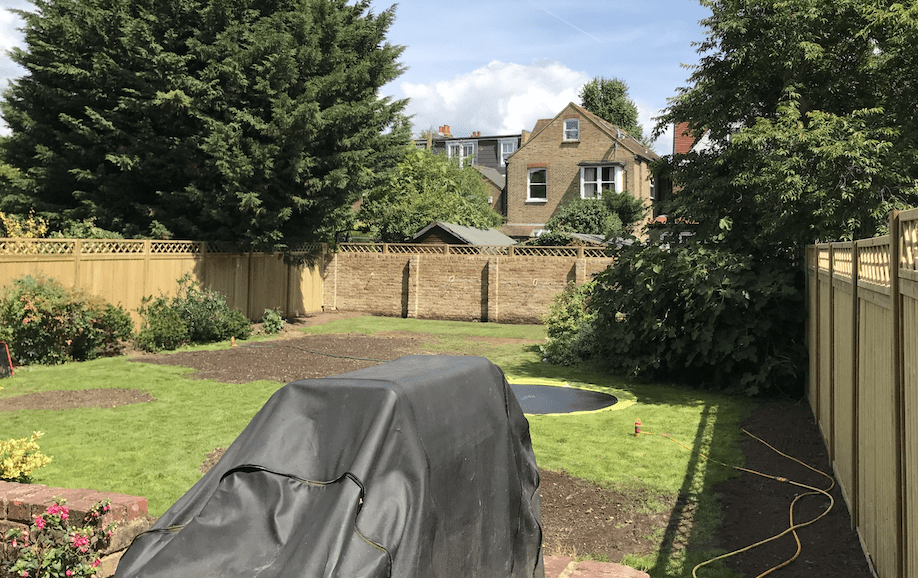 "Looks great- thank you for your hard work"