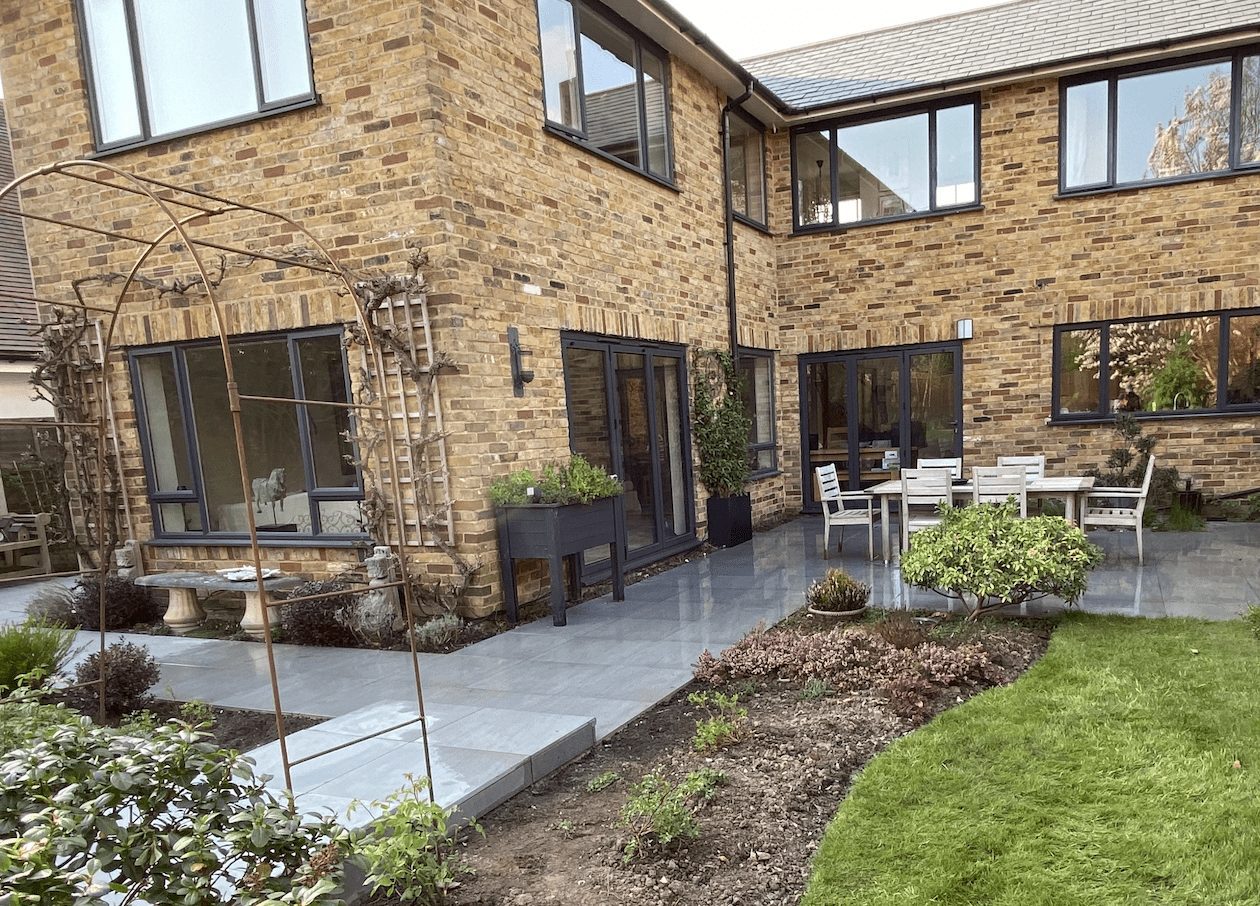 A guide price for a project this size (not including planting or designer fee) would be around £18,000 - £20,000inc VAT.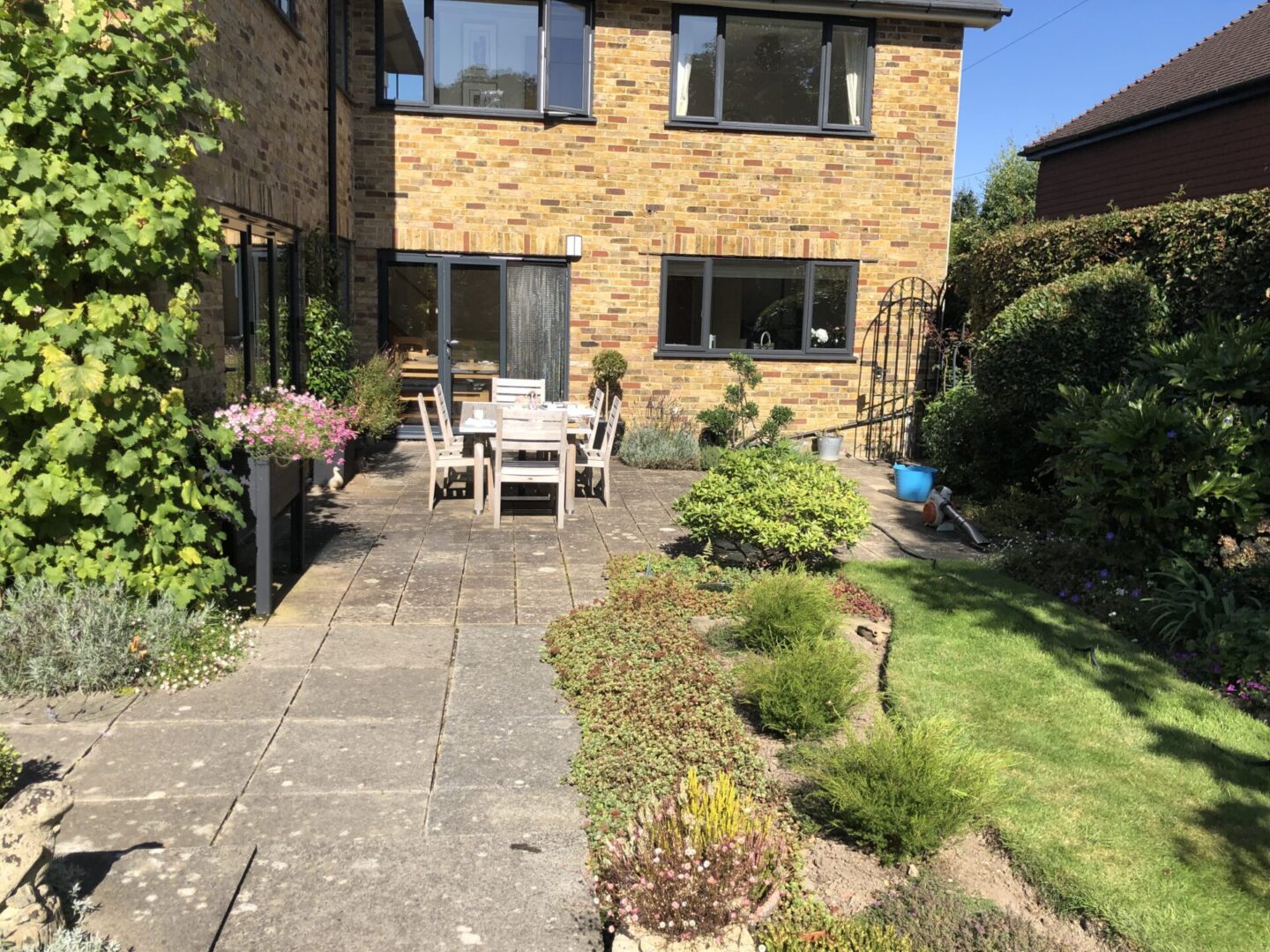 We were contacted by Linda from Blooming Lovely Gardens to quote for the design of a patio in Dorking. Linda managed the soft landscaping at the Dorking property. First on the agenda was the patio and paths which were in need of a refresh. The old concrete paving was dated and contained slabs of different sizes. In addition to this the designer wanted to change the layout of the steps.
First came the conversations around which paving to chose. The client was keen on a dark grey paving. Trendy black porcelain from London Stone fit the brief. It was chosen for it's fine "sandblasted" finish and consistent colour tone. Additionally the 60cm x 60cm pavers were chosen as they working with the widths of various areas and paths.
Linda, who was managing the soft landscaping, has a keen eye for design. She planned planting pockets and other areas of planting to ensure the patio edges would be soft and blend with the rest of the garden. After the project Linda worked on softening the paving using clever planting techniques. In conclusion, this is a perfect example of how good hard landscaping compliments the soft landscaping and vice versa.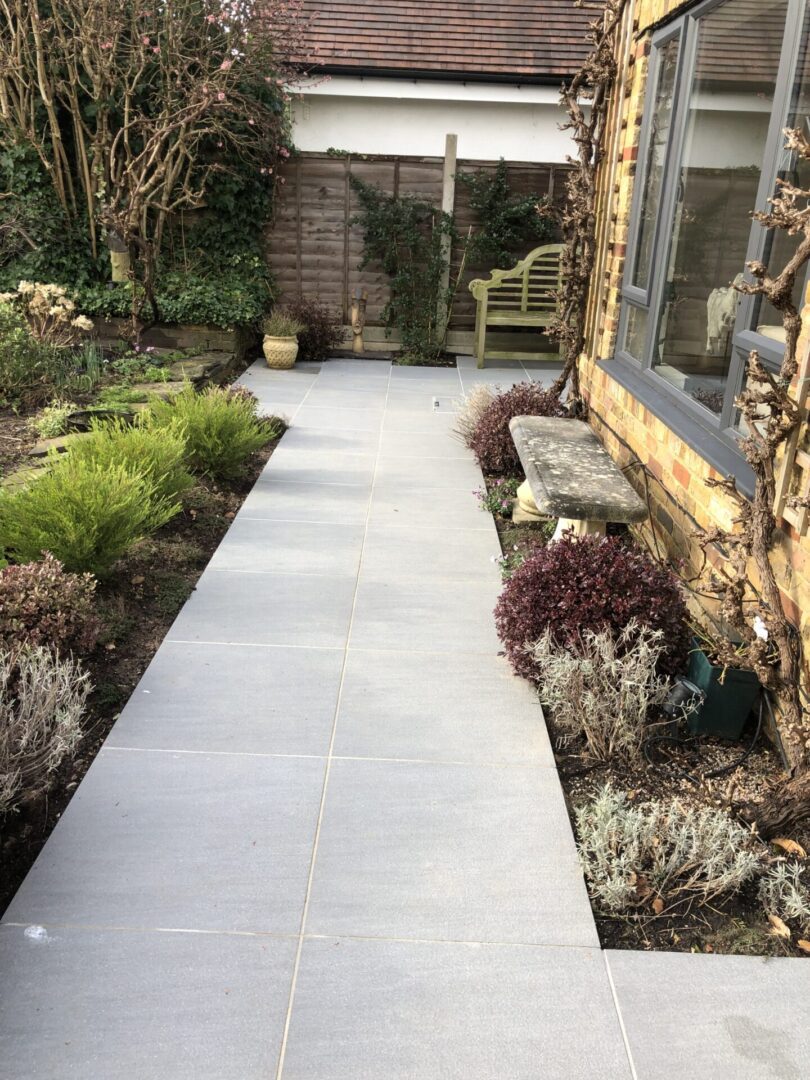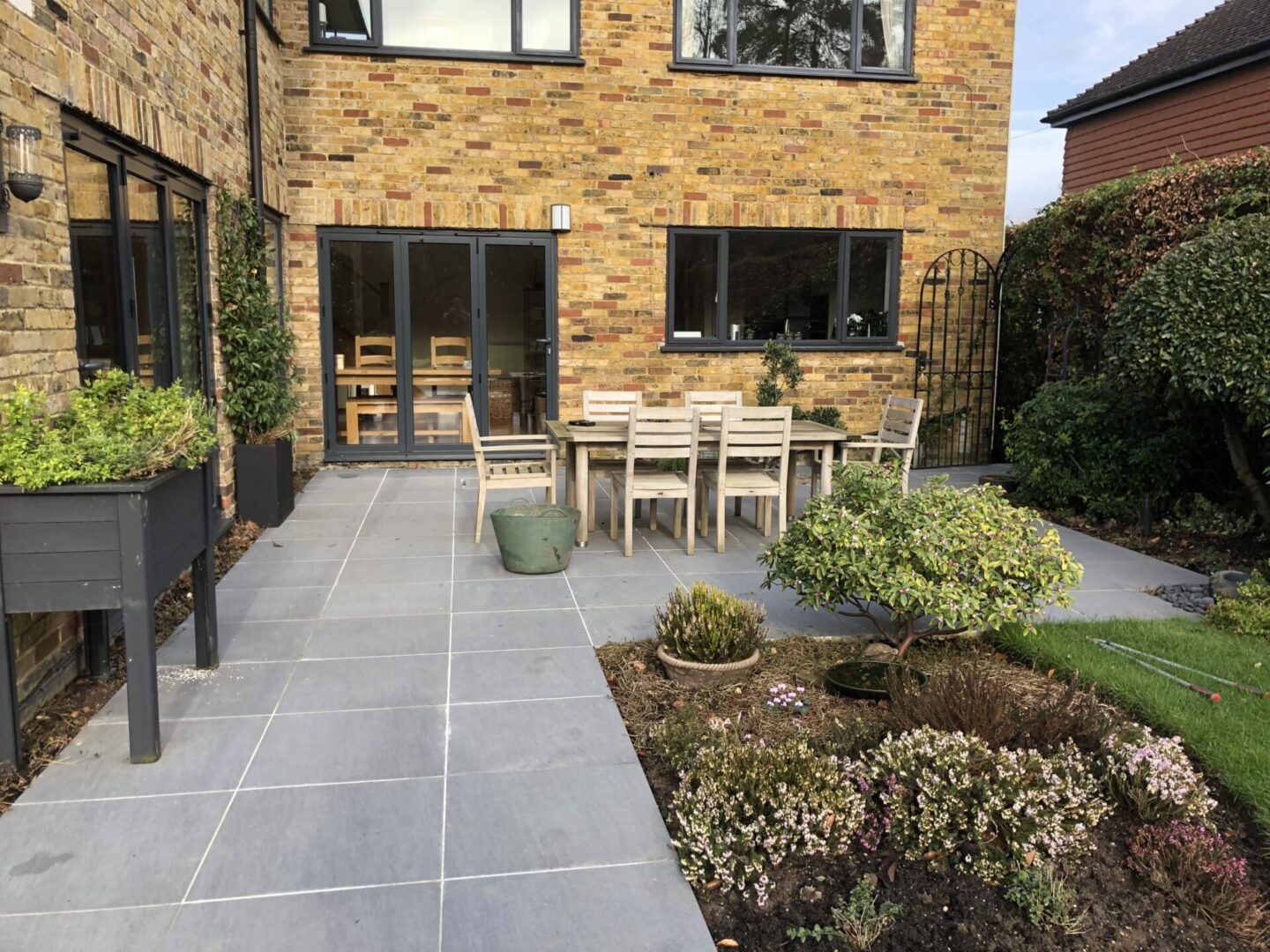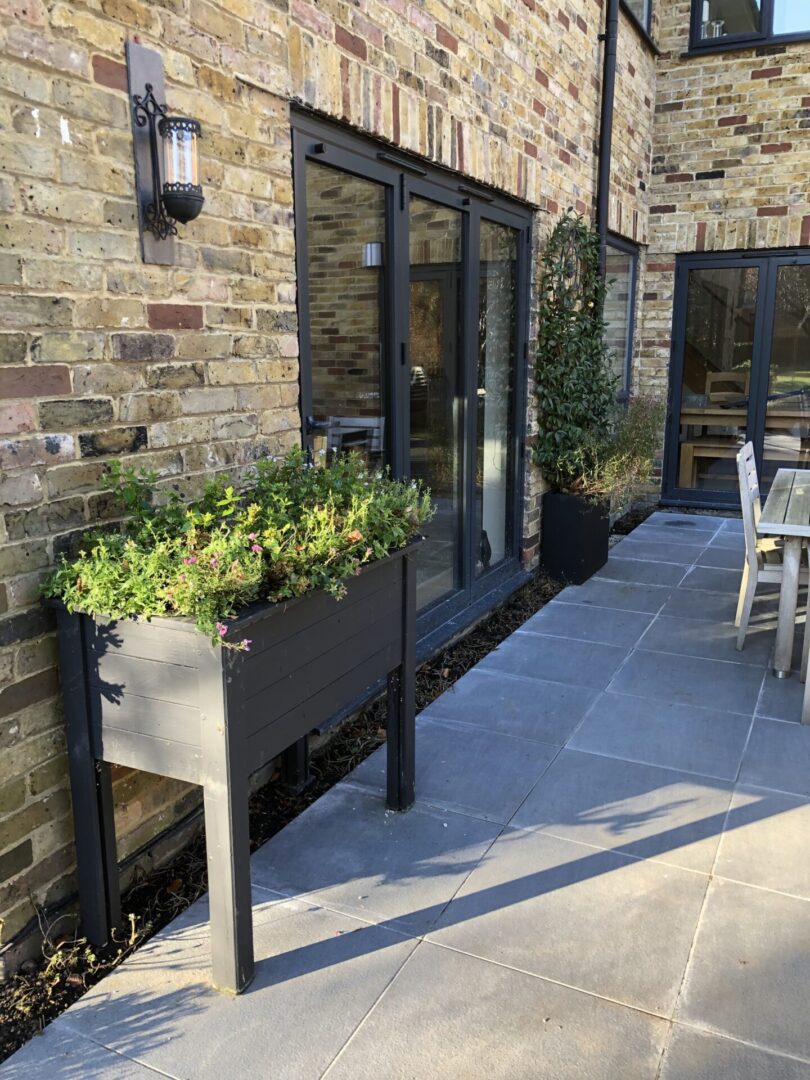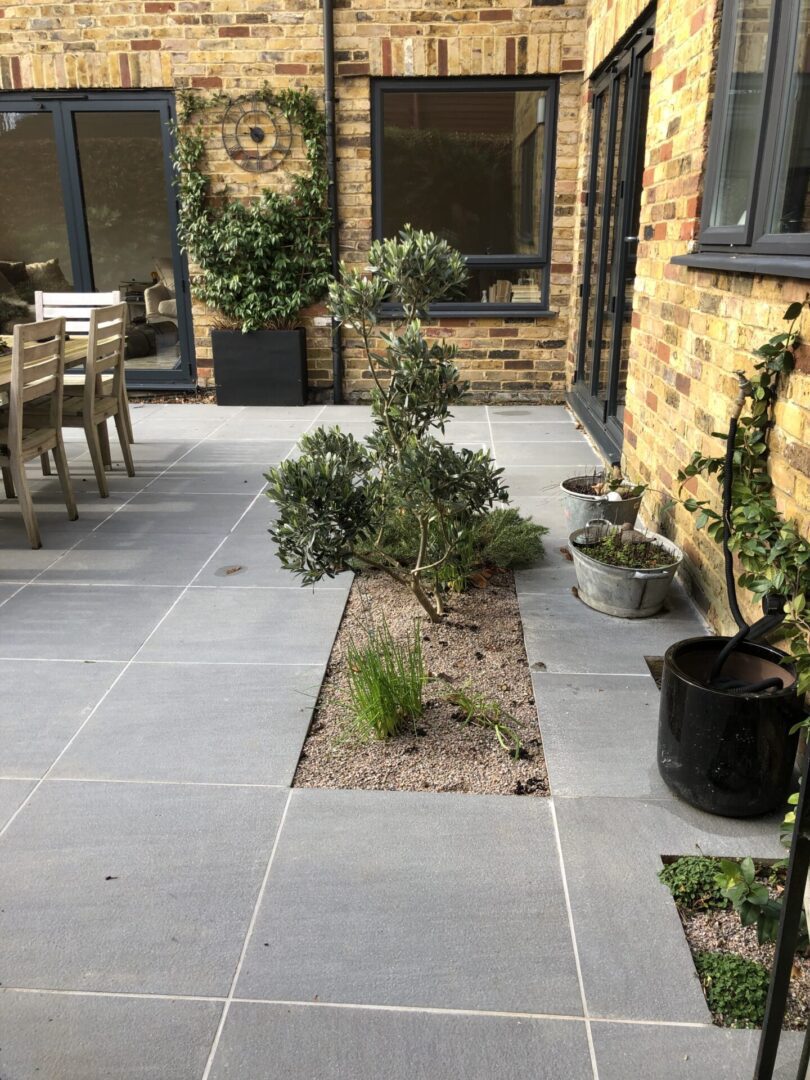 Thank you again, the whole experience was a pleasure, from the design stage to finishing off and the work team were hard working, friendly and courteous at all times.