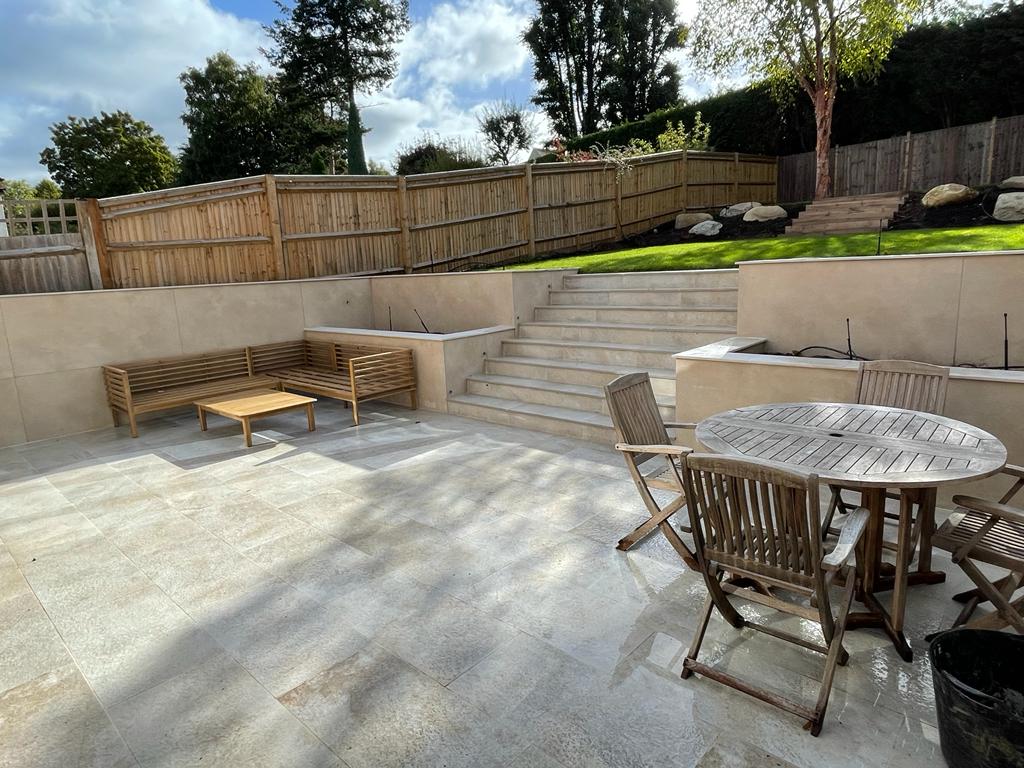 A guide price for the front and back garden transformation would cost from  £90,000+VAT
Our client got in touch with us in 2021 when they were purchasing a new house in Reigate. They had a high-rising back garden which had no planting. They were keen to maximise the space and add some interest. We suggested they get in touch with Ivan from New Leaf Designs to design the front and back garden space. If you would like to read about the project in more detail please see our blog post "Making the most of sloping plot"
In Kate and Max's garden, Ivan saw the slope as a feature rather than an obstacle, and highlighted the natural gradient of the plot with clever design and stylish materials.
The lawned children's play area at the top of the garden, accessed by railway sleeper steps and separated from the main lawn by natural rock boulders.
The different areas of the garden are accentuated by the planting scheme, designed by Ivan.
We added a shed at the top of the garden as storage for garden toys, and installed trellis to cleverly hide the tank for the garden's new irrigation system.
We used London Stone Gea Porcelain for the paving, and the coping stones on the wall and raised beds. The retaining walls of the patio are clad in Golden Sand Premium Design Clad.
Lighting was used to great effect on this project, adding elements of interest by highlighting the tree and flower beds.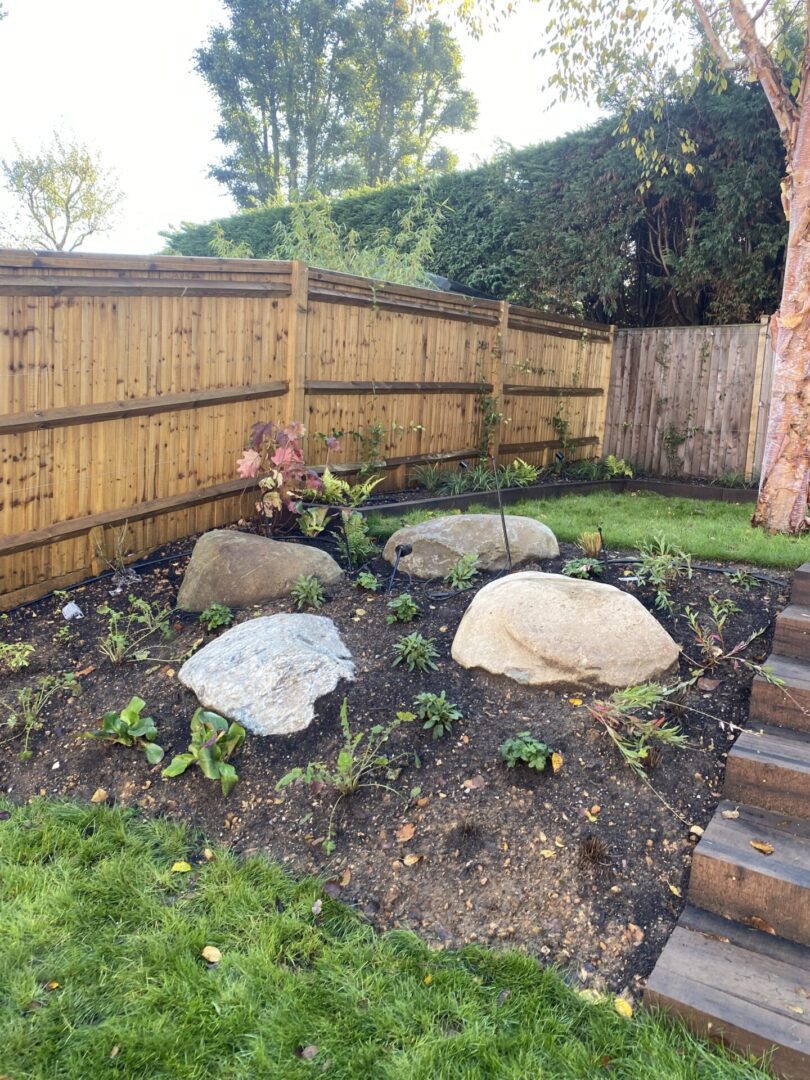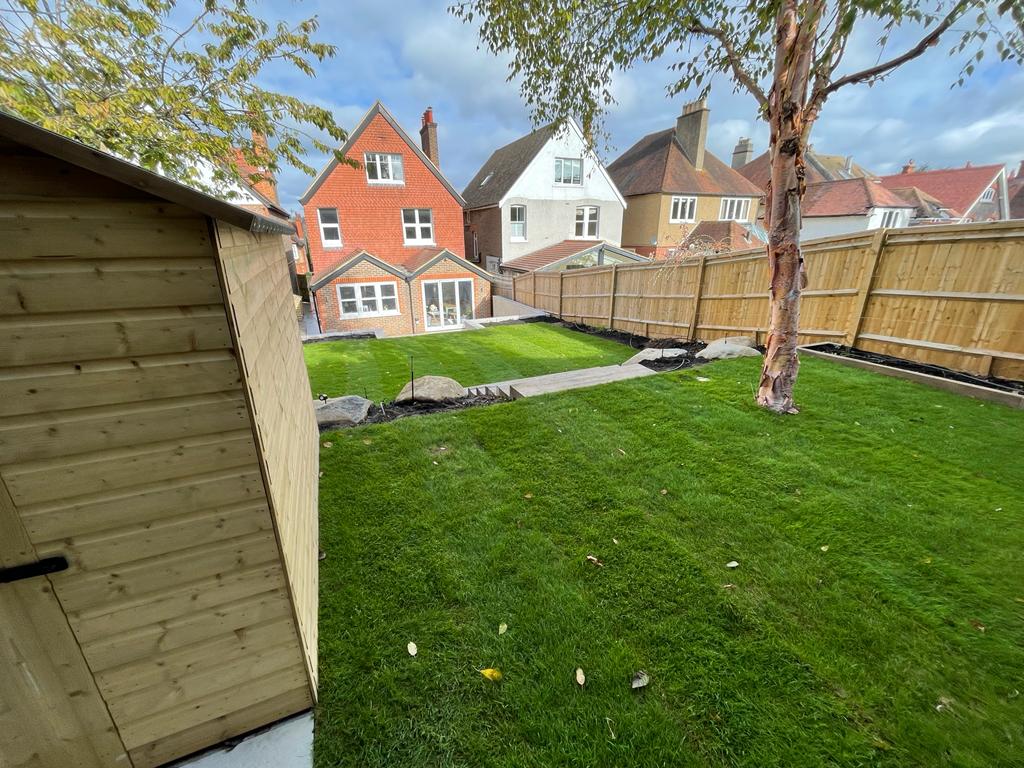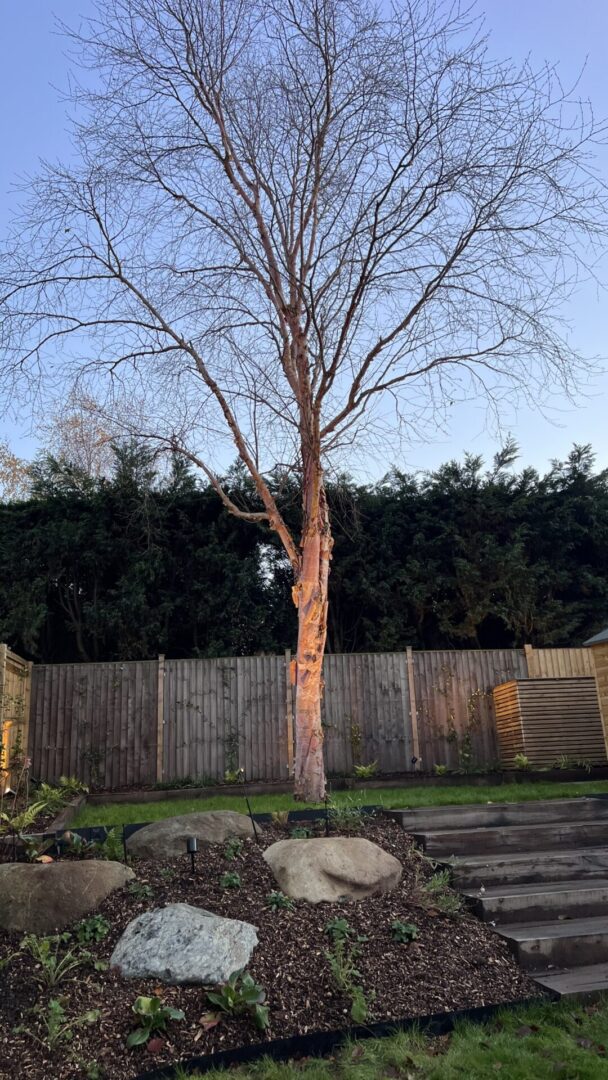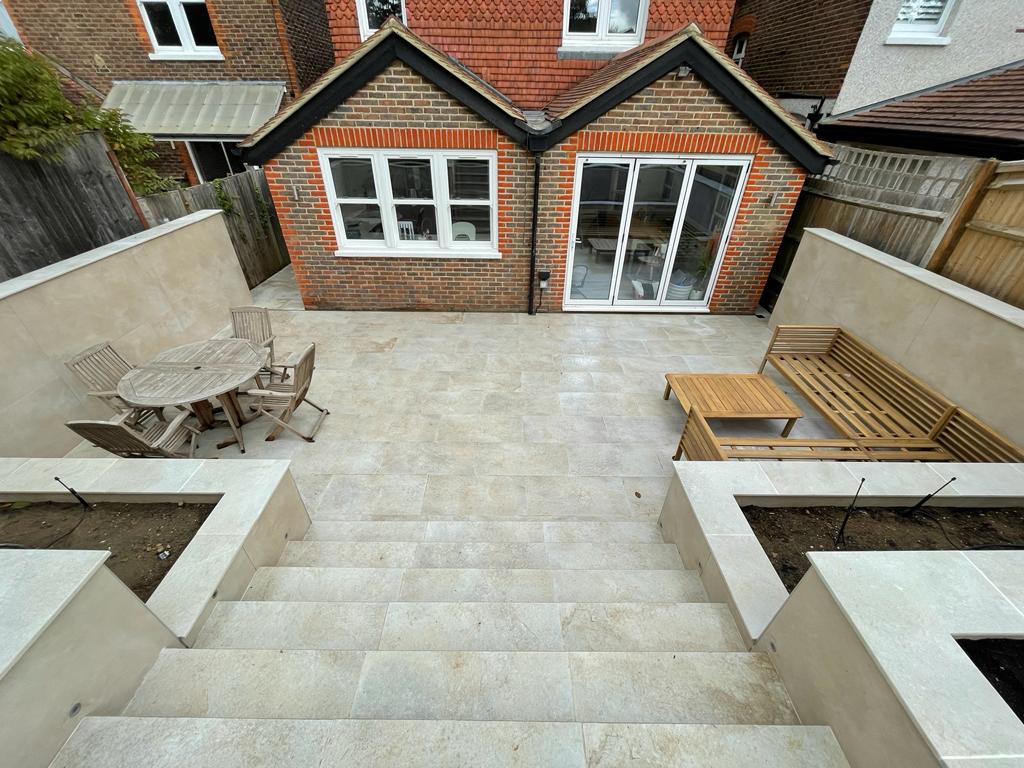 Thank you so much for your hard work on our garden, it's a wonderful transformation!