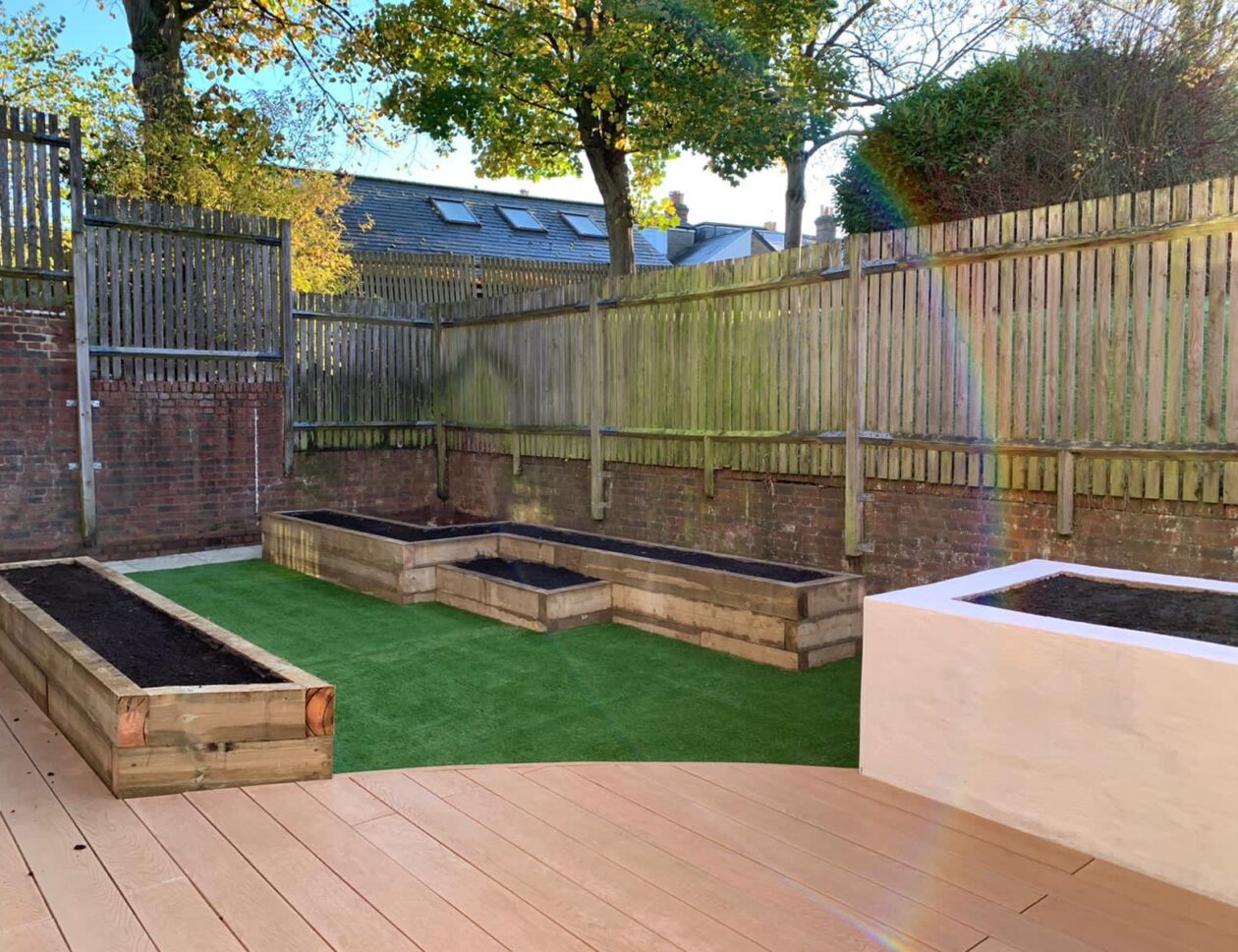 A guide price for a project this size would be around £20,000 - £25,000inc VAT.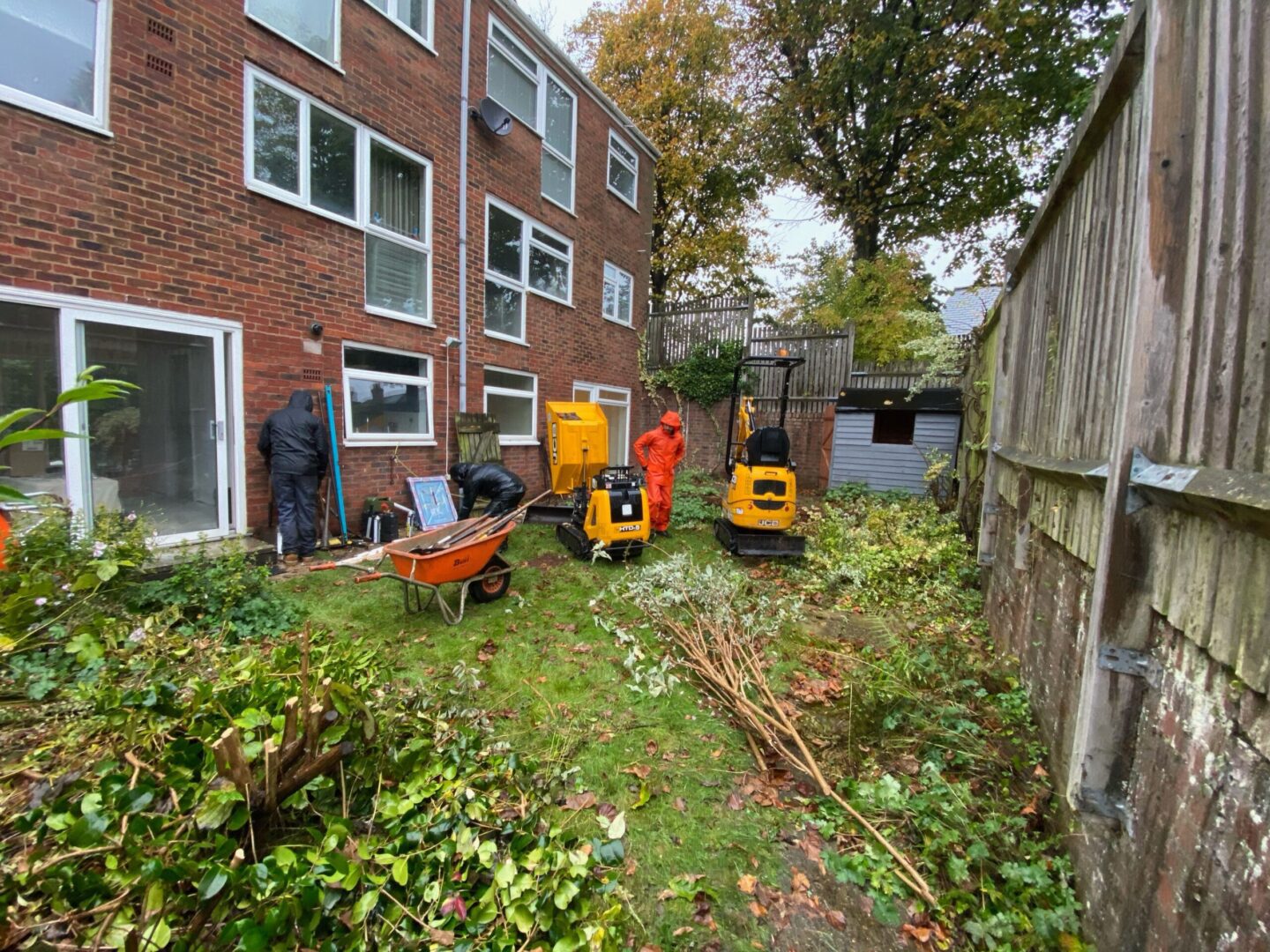 Our client had purchased a new flat and the main attraction was the garden that came with it. When she moved in it was tired and overgrown. Alex could see the potential of her new space, and quickly got to work planning the landscaping for her garden. When she called us, Alex had already done her own research and knew what she wanted.
There was tricky access to the garden as the flat could only be reached by following a path behind the other flat gardens. There was a concrete strip along the back of the property which couldn't be removed - decking was a good solution for this as it meant the client could step out onto the decking from both the bedroom doors and the living room doors.
Together with Alex, we broke the project down into her immediate "must-haves" which became the focus of our installation, and elements of the plan that could be added in as the garden evolved over time. Our design and installation included:-installing millboard decking in place of a tired raised patio which we took out;-continuing the decking as a path connecting the back door with the French doors of the sitting room, covering the existing concrete path;-building raised beds from sleepers and a larger rendered raised bed;-laying artificial turf to give a green space for Alex to relax in;-putting up fence battens above existing wall for privacy.
Alex wanted to plant the garden herself and is excited to be taking on the project. She has plans for a strong colour theme of vibrant oranges and purples, and we can't wait to see what this transformed space looks like in the summer once plants are established and flowering.
To read in more detail about the project please see our blog page on this Reigate landscaping project.
Thank you so much for the team's hard work on the space, especially through all the wet days!