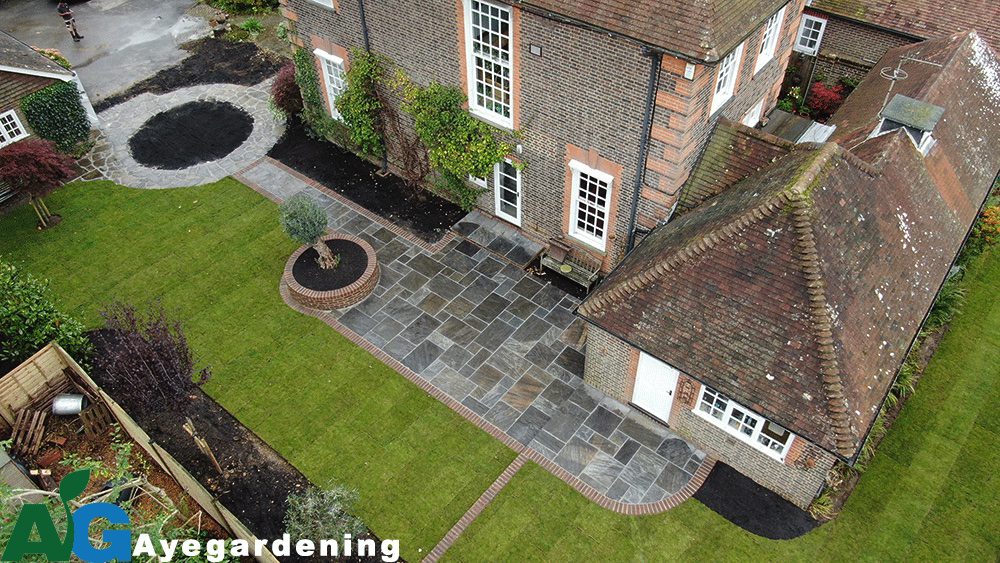 A guide price for a project this size (not including planting or designer fee) would be around £30,000 - £35,000inc VAT.
The brief was to construct a new patio that was in keeping with the age of the property with a circular brick raised bed to house a old olive tree. The client's yorktone was to be reused for a stone circle feature. We met with the clients and the designer to discuss the project in the more detail and firm up the smaller details. The clients saved some of the existing plants by relocating them to a temporary border.
Our clients contacted us with a design produced by Aylwin Nissen. The original garden was main laid to lawn with lots of shrubs and a old yorkstone patio.
The challenge was that a lot of soil would need to be shifted and removed and new soil bought in.
As the landscaping progressed it was decided that irrigation would be installed. Brick edging was also added on to tie in the raised bed with the patio. A new fence was installed on one side of the garden where some large trees were removed. The paving chosen was tumbled black sandstone from London Stone and pointed with GFTK in stone grey.
The trees were planted by our team and the rest of the planting was completed by our clients.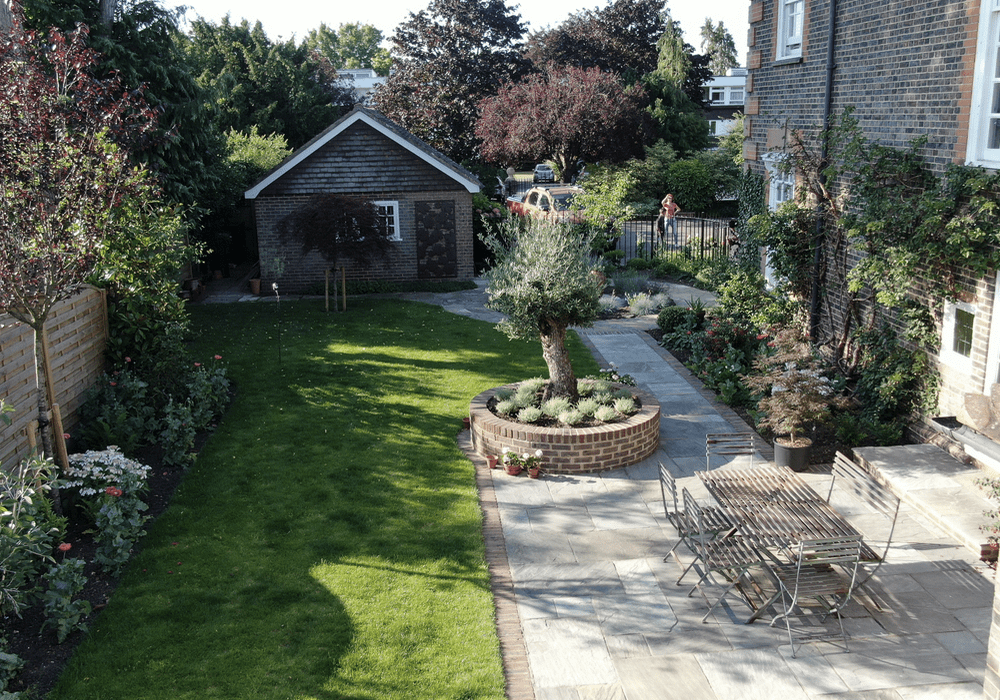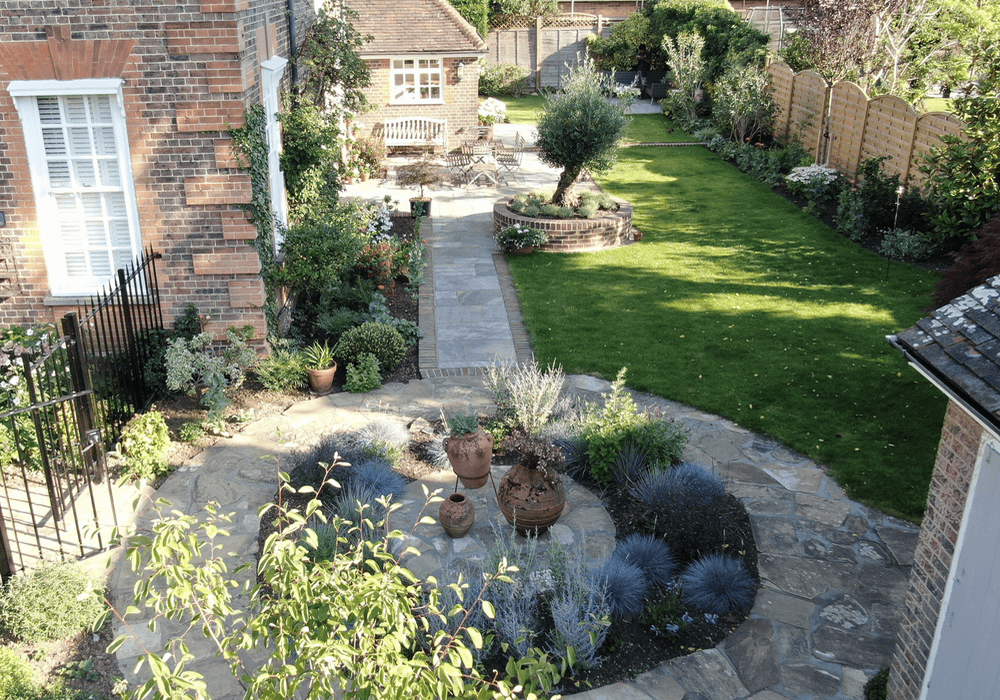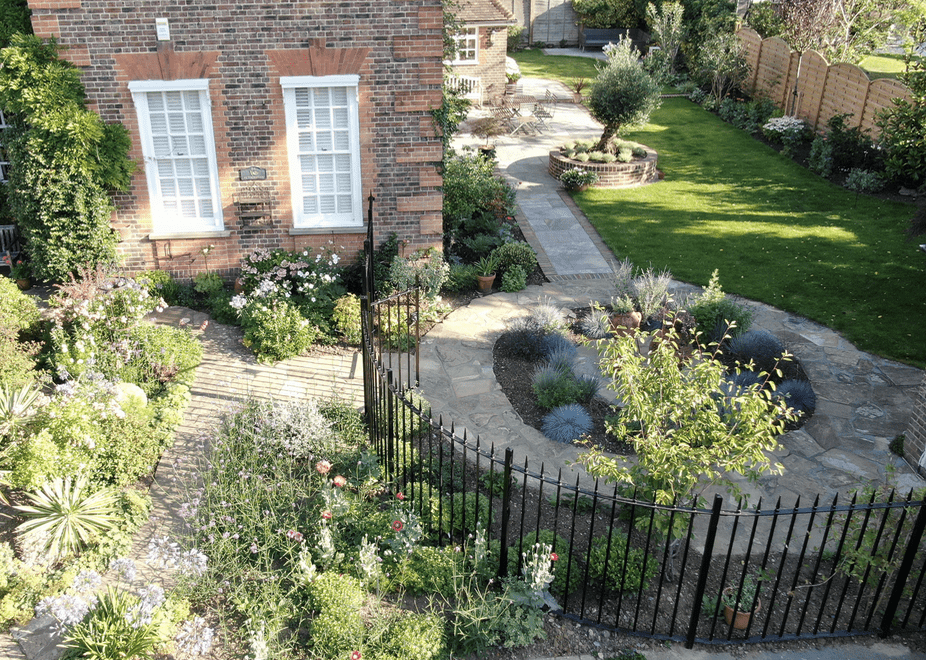 "We thoroughly enjoyed dealing with Aye and Susan over the several weeks the job took. Susan was a very good and organised front person; we had four competing quotations and that she produced was the best presented, most detailed and most informative, based as it was on the design and specification of Aylwin Nissen of Beyond the Borders. Aye's team was excellent and he was terrific, enormously resourceful, hugely hard working, always good humoured, nothing too much trouble, endlessly patient as we felt our way through what was an arcane process. Altogether phenomenal. Thank you for transforming a neglected and difficult part of our garden."