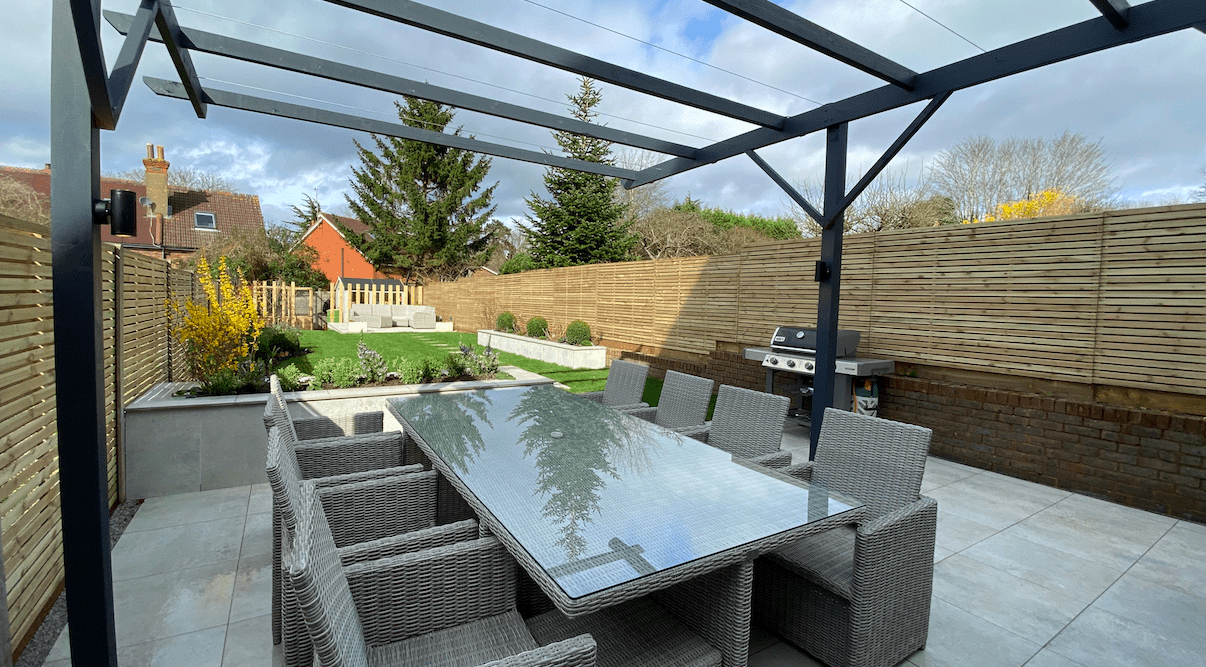 A guide price for a project similar to this size would be £40,000 - £50,000+VAT depending on accessories.
Our client found us through the YLLBB magazine in Reigate. This is a magazine with local businesses in - called Your Local Little Black Book, founded by Lisa and Alison. Updated in 2022 to The Surrey Circle.
Their garden was in need of modernisation and as the children had grown up the big trampoline could go and more entertainging space could be added! During the initial site meeting we discussed their plans. Cande had lots of ideas, so Susan listened to her ideas and suggested materials that would work with this.
The client was keen to have fences that matched and liked the slatted look. There were good concrete posts and gravel boards on one side so these were reused and the panels slotted into the gaps. On the right side a whole new fence was constructed
To disguise the working area at the back of the garden, sleepers were installed vertically to create a modern feature.
The Millboard decking was installed at the end of the garden where the afternoon/evening sun would be so the client could relax there or dine with the family.
Materials were chosen for their durability and attractiveness such as Millboard decking and porcelain paving from London Stone.
The main patio was light grey porcelain paving from London Stone. The raised beds were clad in the same stone and also the coping was the light grey porcelain too
There were two raised beds and then one ground level bed on the lawn. We worked on the planting with Renee from The Girl Who Gardens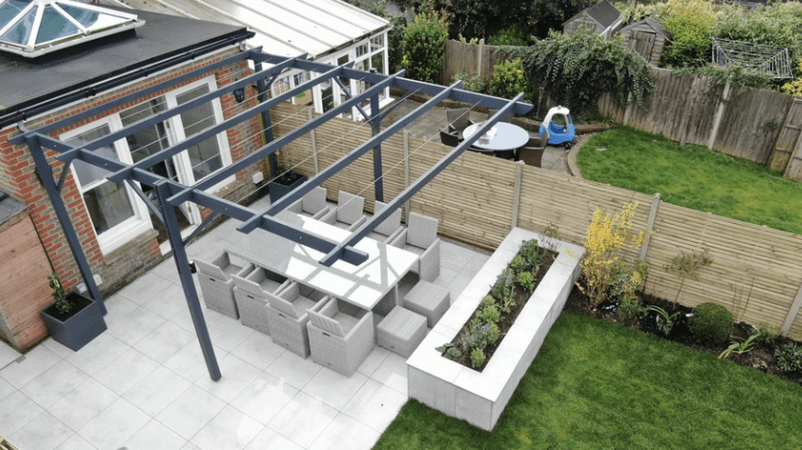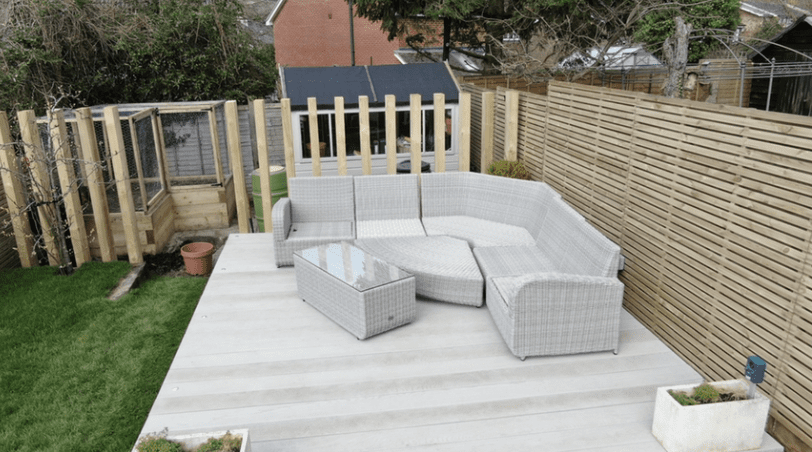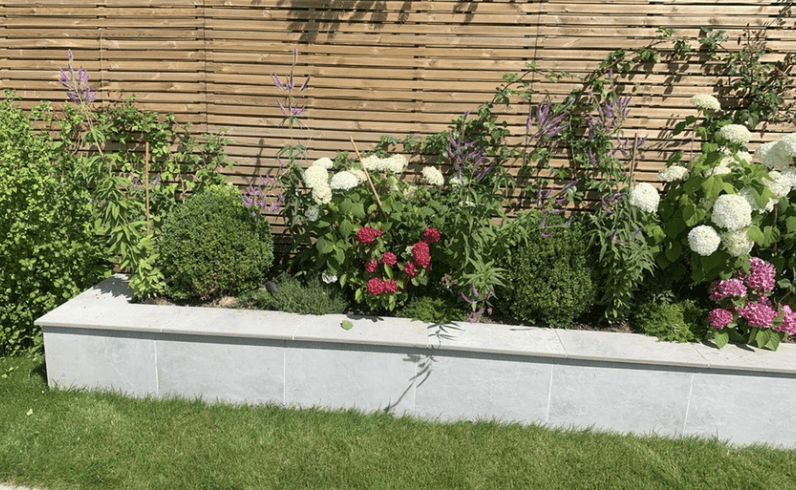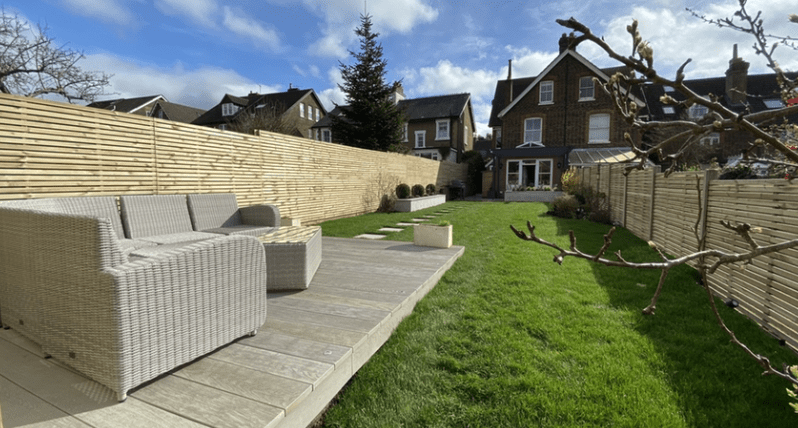 "We had a great experience with Aye and Susan. They are both lovely and hardworking. Finished the work on time and with good quality. Good attention to detail. "