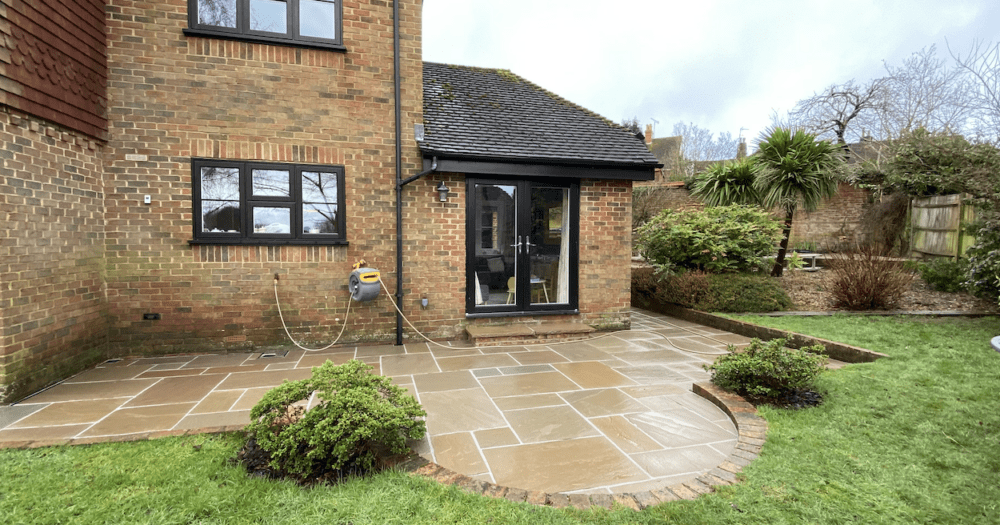 A guide price for a project this size would be around £20,000 - £30,000inc VAT.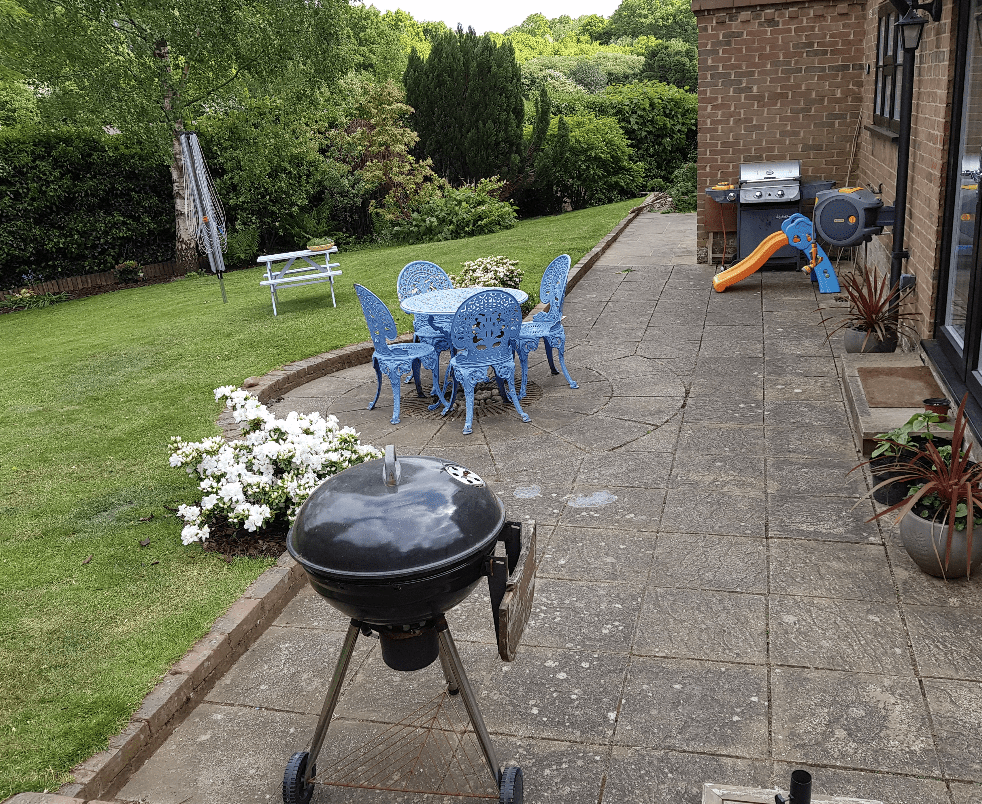 Our clients had a large wrap around patio that was in need of a refresh and new drainage installed. They also needed to update the top terrace of the garden that was is need of new steps, some clearance, a new BBQ and renewed patio space.
After contacting us and answering our simple questionnaire our clients were able to give us a good understanding of the space and we were able to give a ball park figure for the work based on square metres of the patio.
The next step was to arrange a site visit and take more detailed measurements. The project was discussed in detail on site and then a comprehensive estimate for the work was sent by email.
Next came the materials research. Our clients wanted a brick BBQ to be constructed so we had to source bricks that went with other brickwork that they had and a suitable grill that would work with the size that they wanted.
The patio and steps were Autumn Brown Indian sandstone from London Stone.
On this project and because of the time of year that the patio was being installed the clients decided to opt for GftK pointing.
GftK is a two-part epoxy resin-based brush-in pointing. It has a slightly grainy appearance, is permeable and can be installed in wet weather. The pointing withstands pressure washing and is not affected by the frost.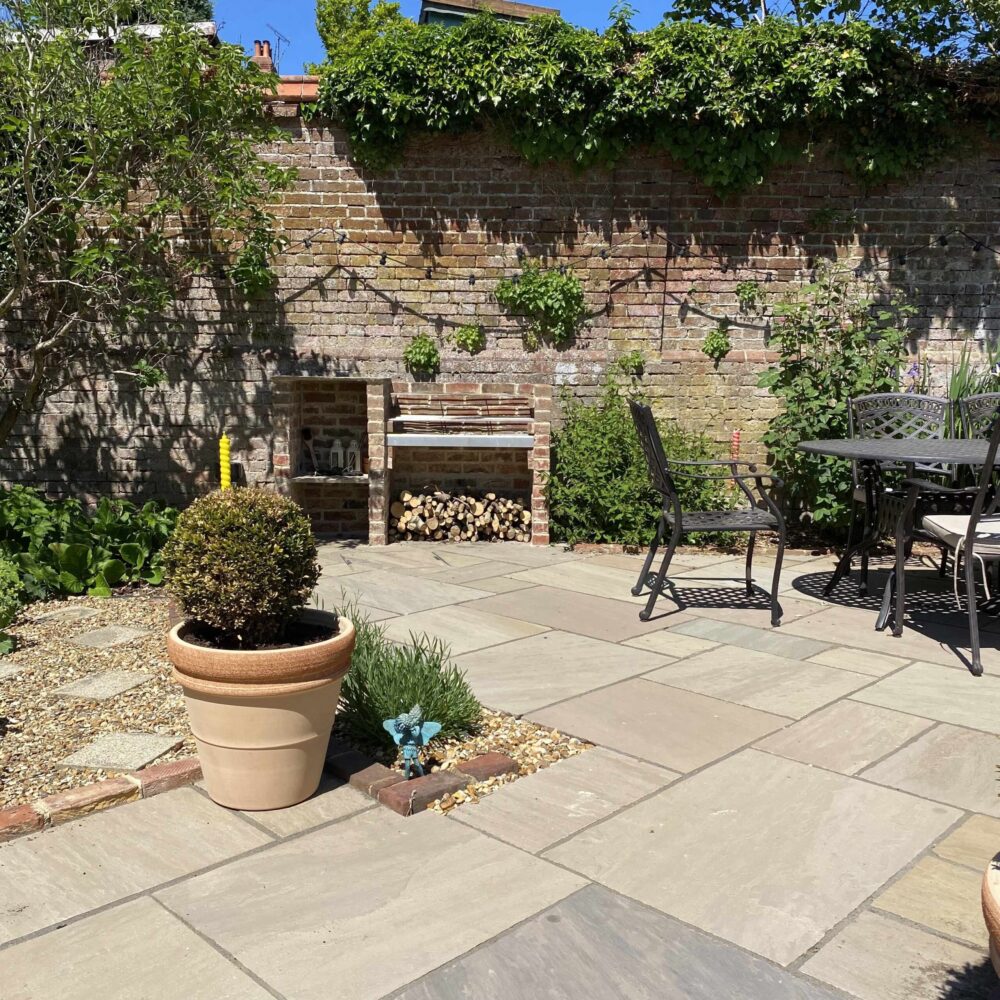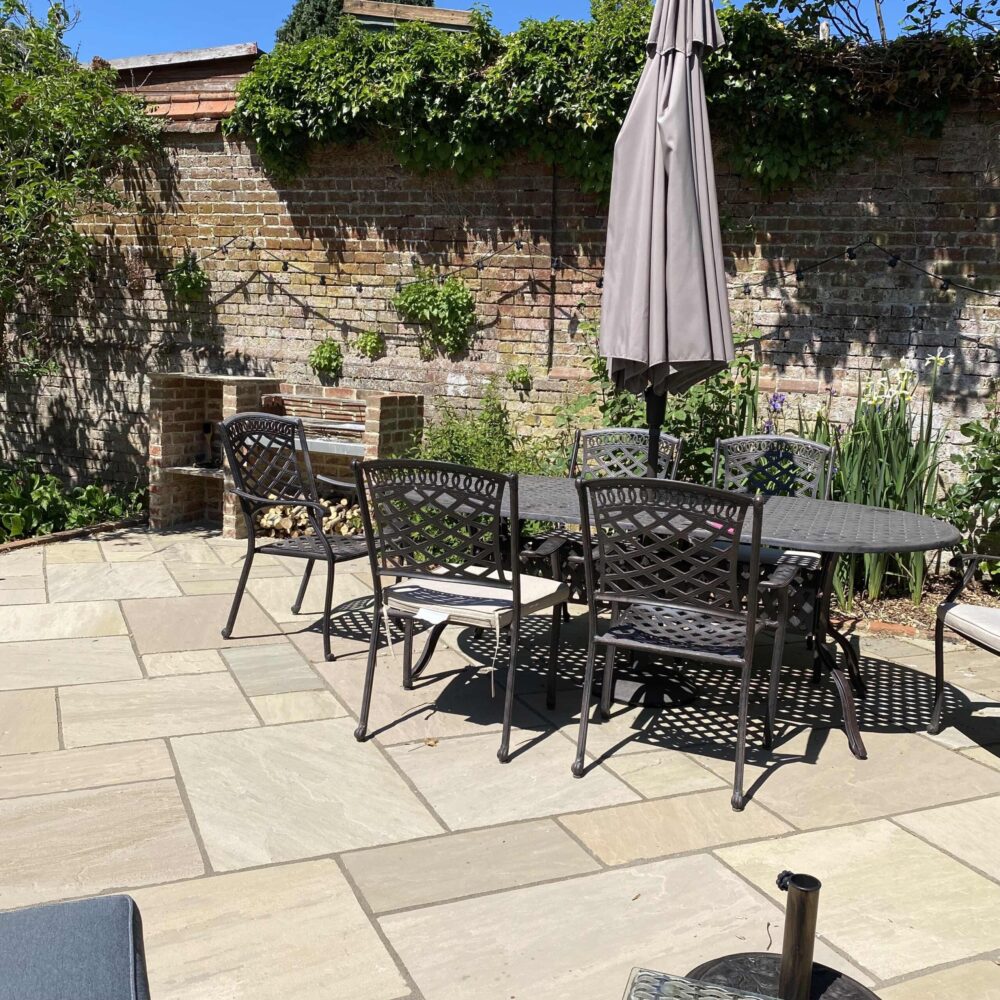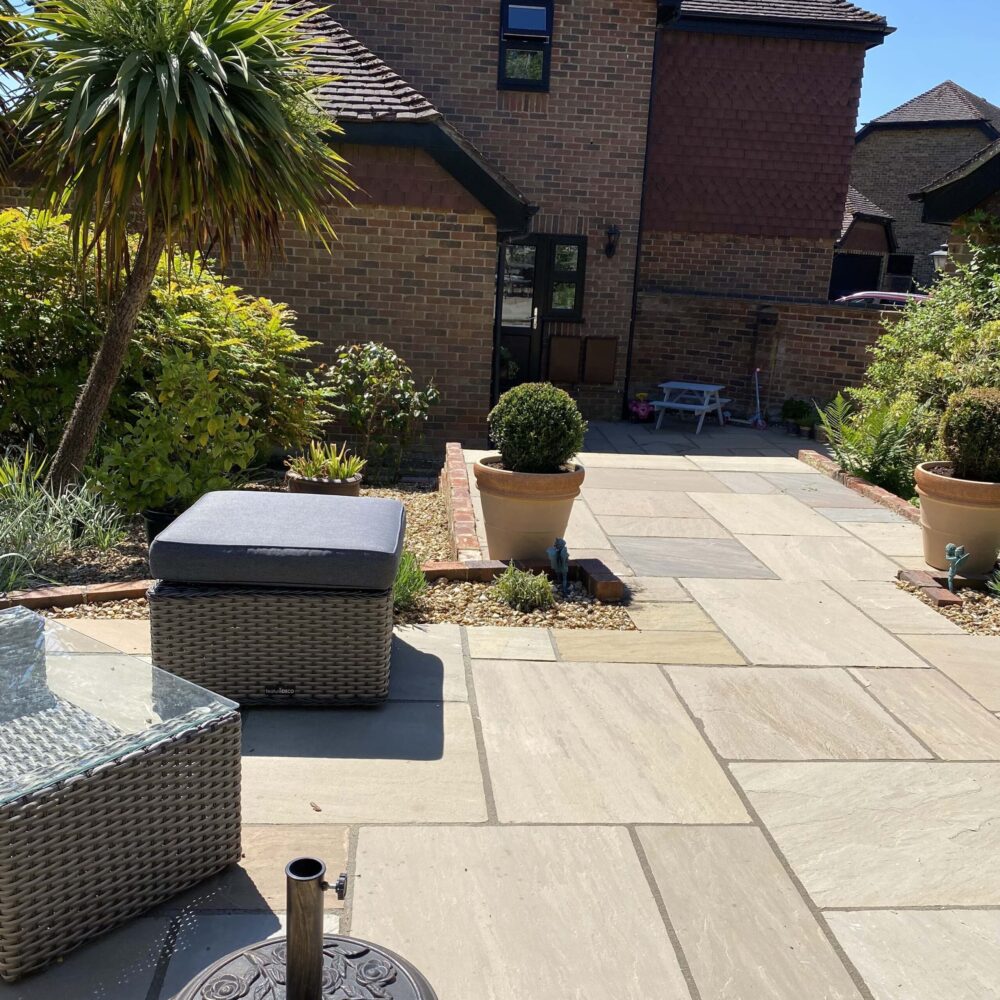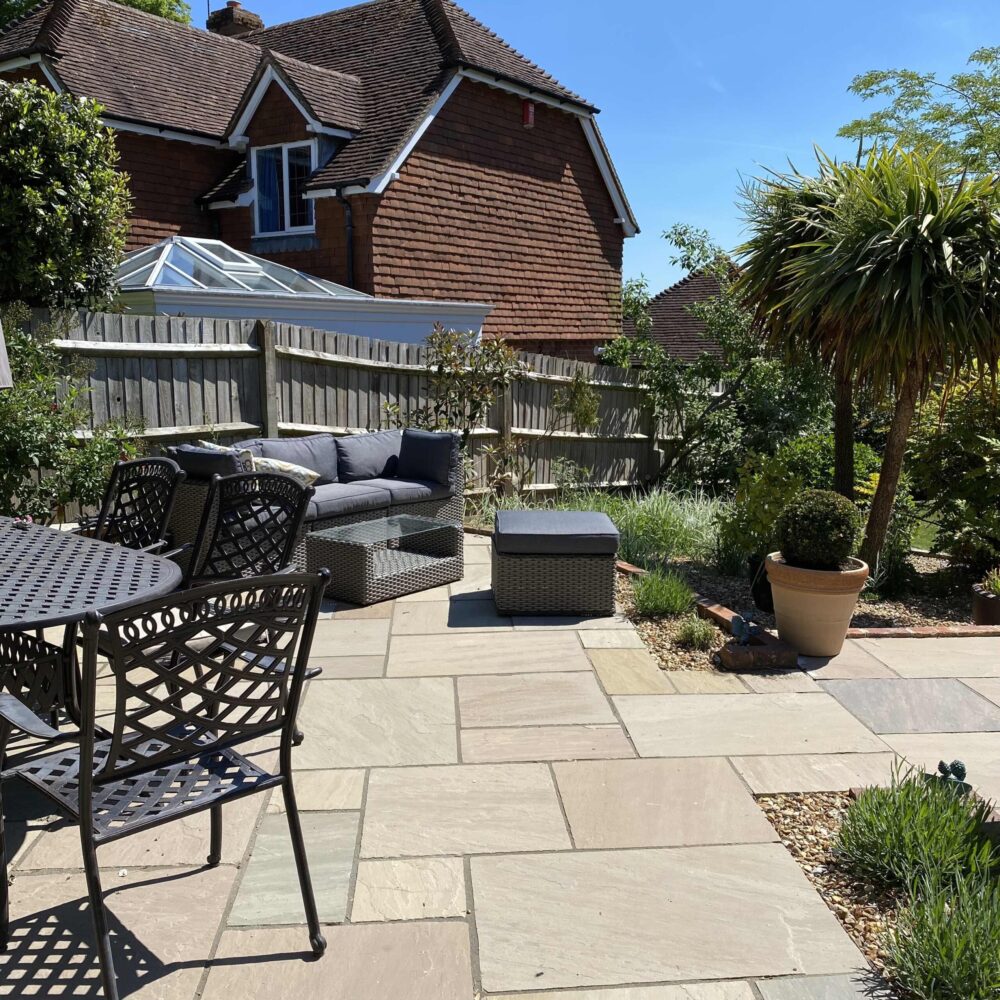 Thank you for the teams hard work through the bad weather to complete our new patio space