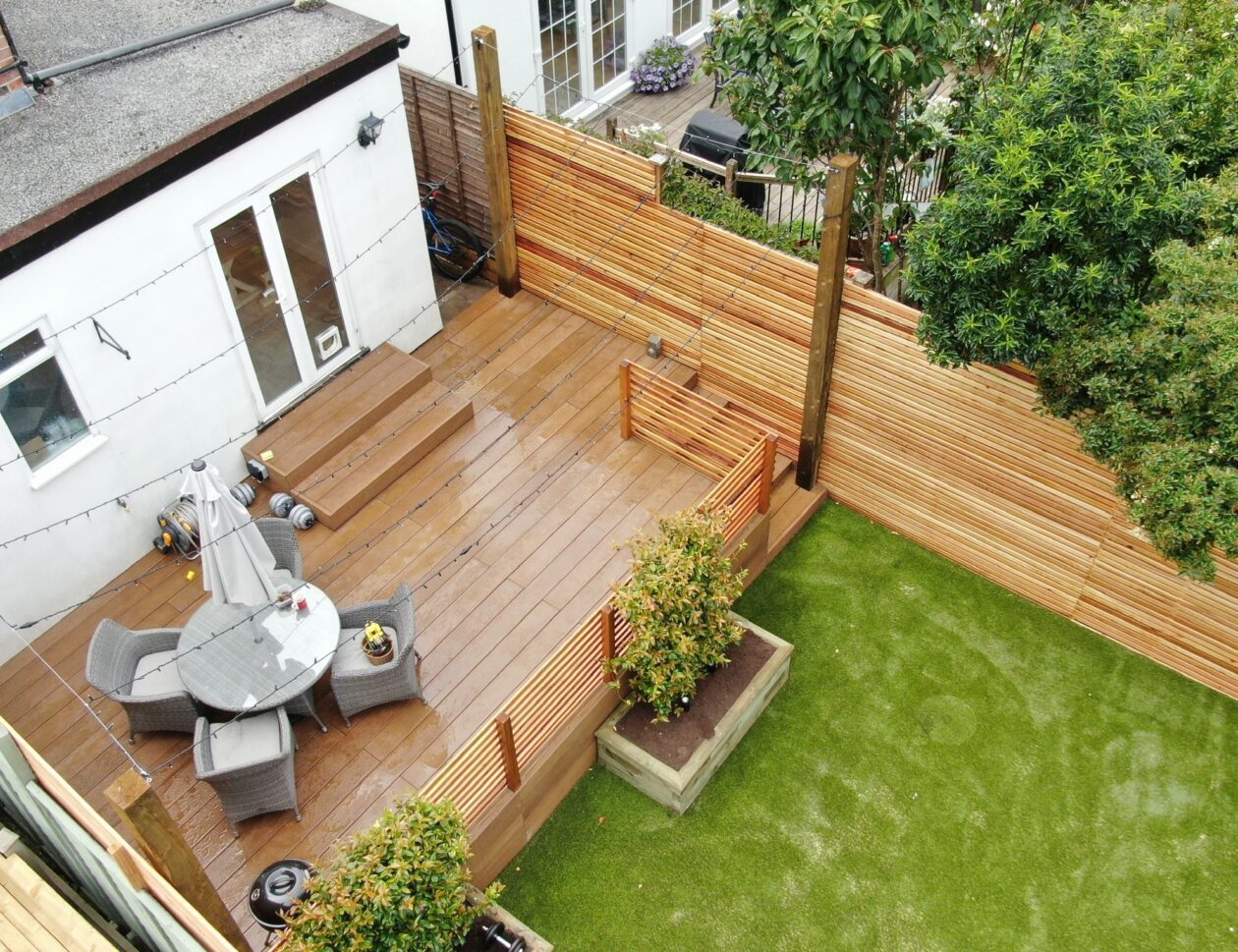 A guide price for a project this size  would be around £25,000 - £30,000inc VAT.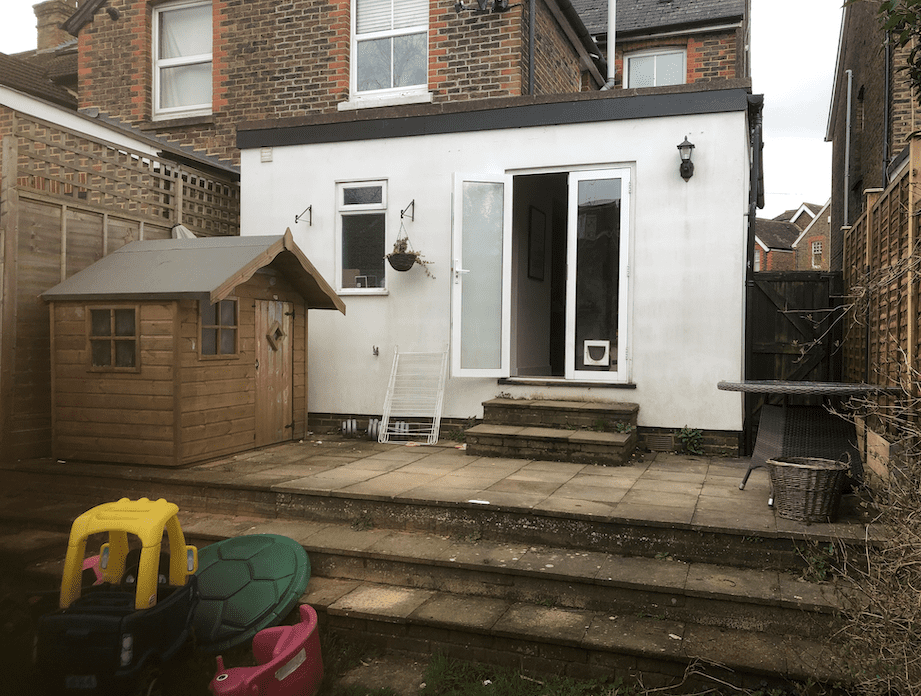 Our client had an old concrete patio that wasn't child friendly or useable. Our clients needed a low maintenance garden and wanted a larger space for dining. The garden levels needed working out so that it was safe but also attractive.
At the beginning of 2020, we were contacted by our client who was looking for a solution to their garden that had a small patio with lots of steps down into the garden. The wide steps meant it was difficult to have furniture on the patio and they were limited in terms of what could be done with the area.
They also wanted to make the garden more private and have an artificial lawn for the child as a play area.
Millboard decking was chosen as it is long lasting, hard-wearing and attractive. It was decided that the steps down to the lawn would be opposite the side path so that the rest of the patio would be more useable for a table and chairs. The play house was relocated down onto the lawn. To help with privacy we constructed two sides of cedar batten fencing. The colouring of this went well with the coppered oak deck boards. Finally two Woodblocx planters were constructed so that the client had a small space to work with when it came to planting. The lawn was changed for an artificial grass lawn for a play area for the client's son.
If you have a Millboard deck please see our blog for more information on how to maintain your new Millboard deck.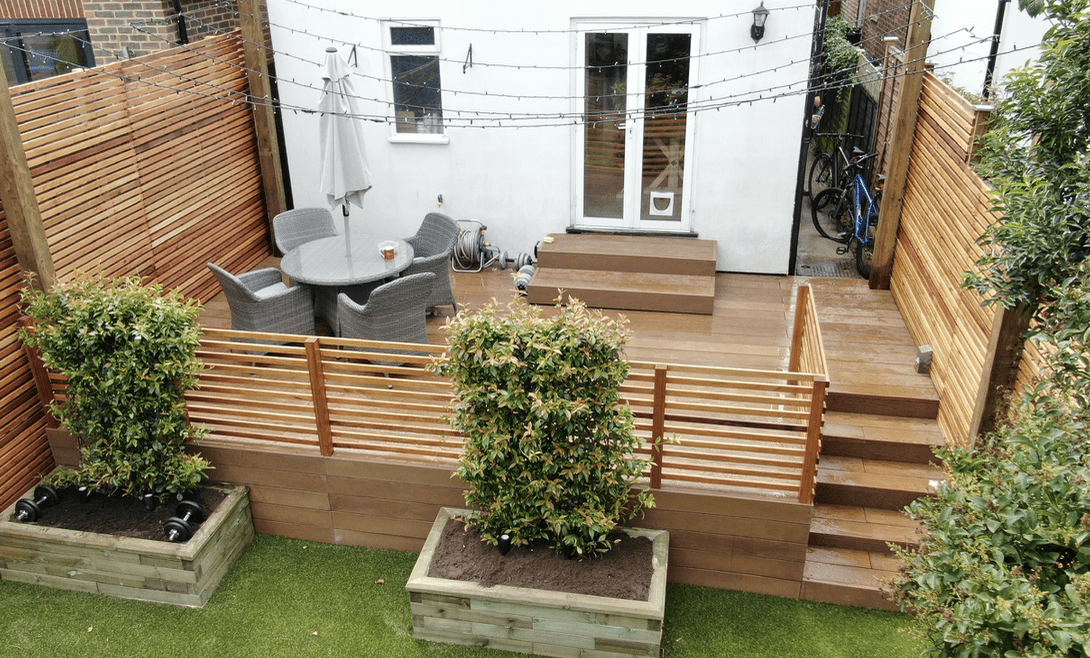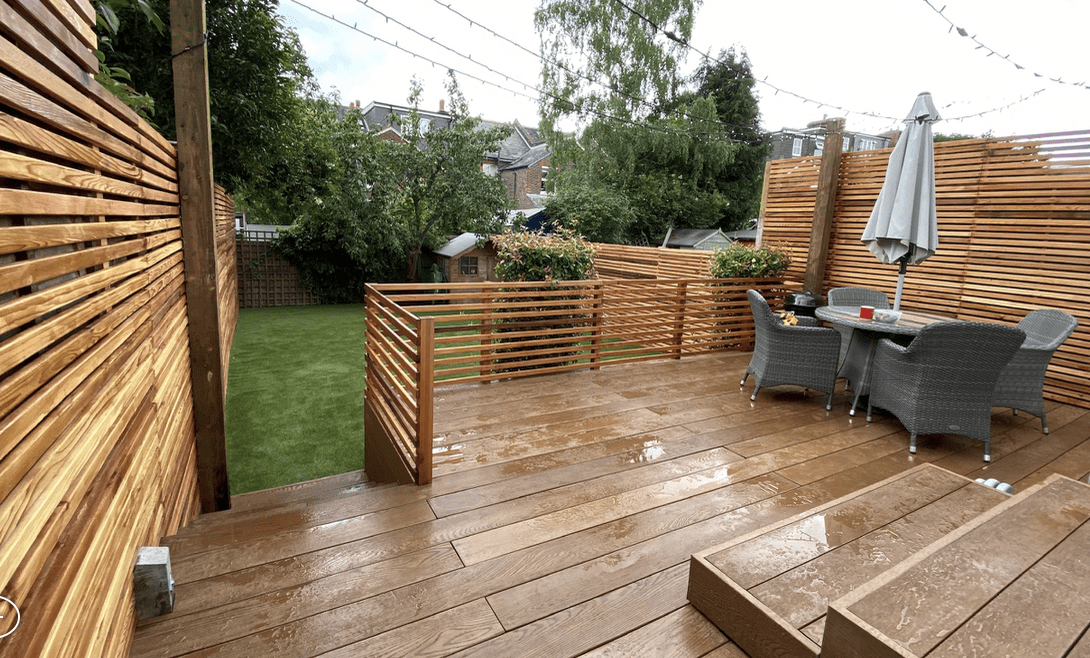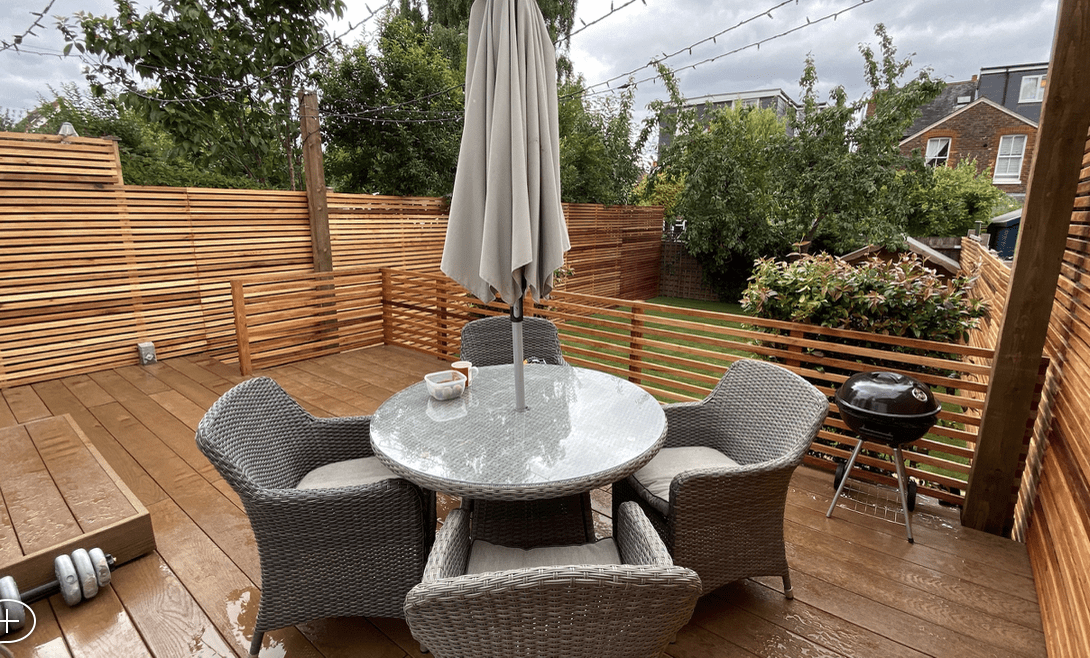 Thank you for such good service. And for dealing with the challenges along the way.