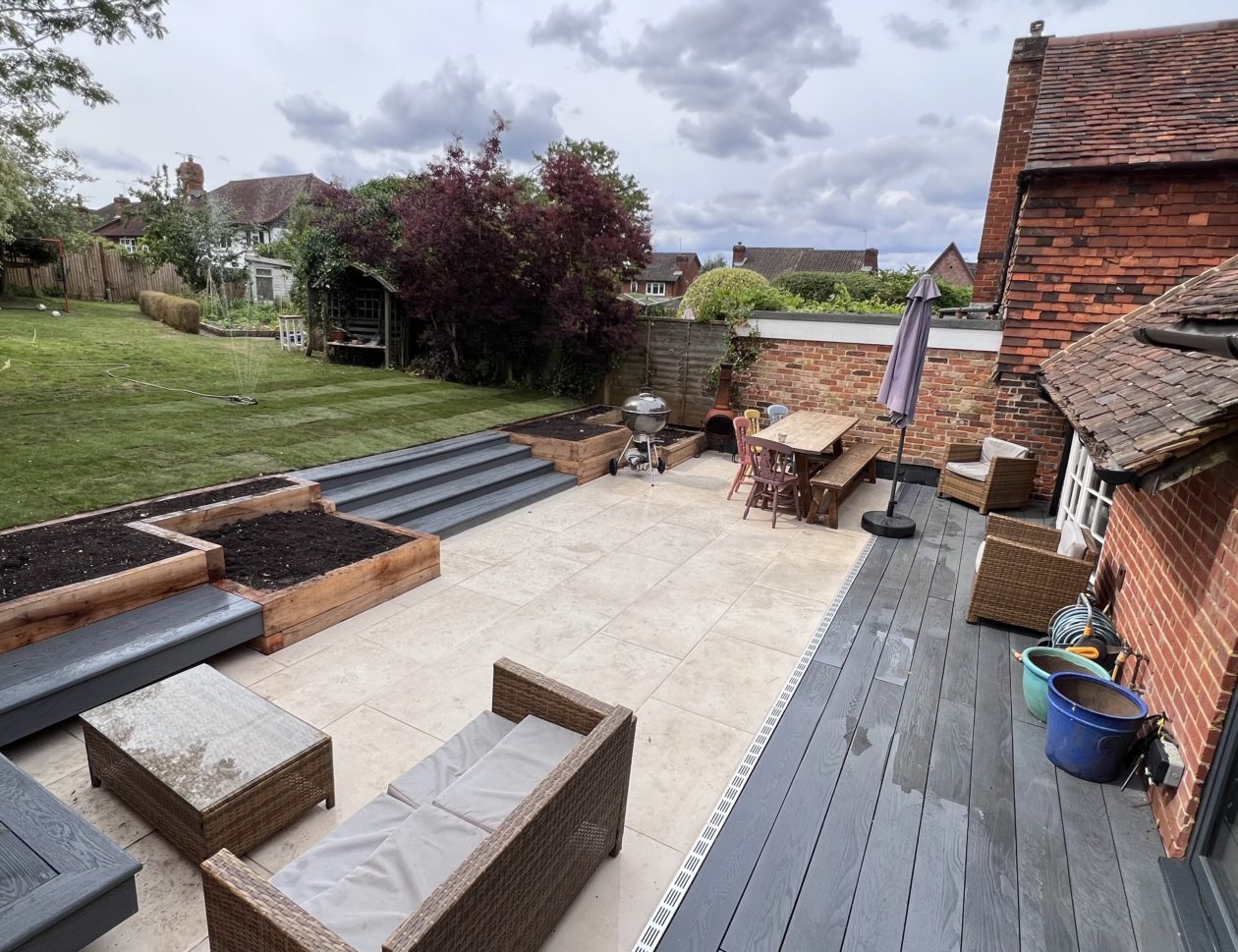 A guide price for a project this size (not including planting or designer fee) would be around £18,000 - £20,000inc VAT.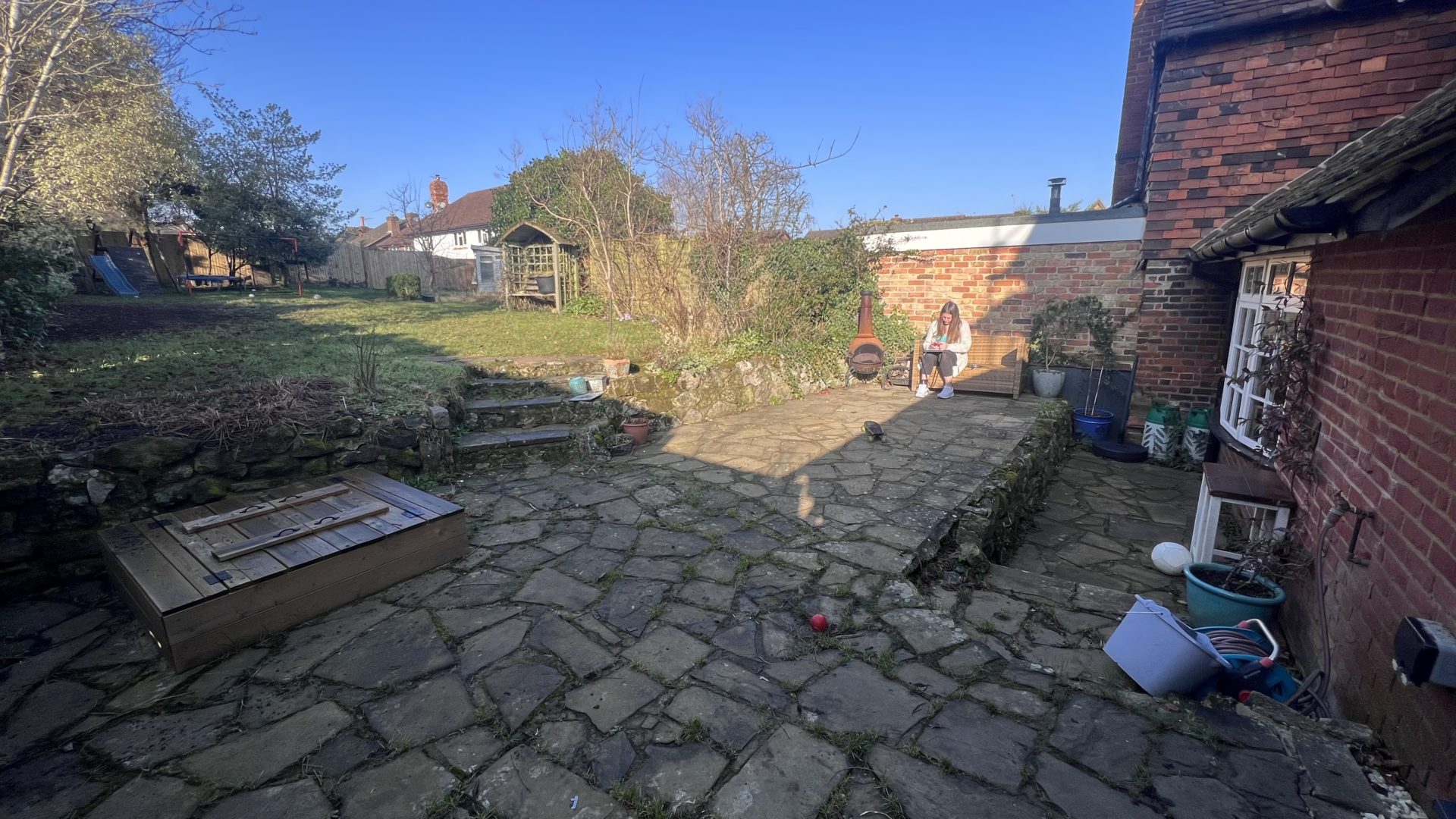 The old patio area was laid with crazy paving with crumbling stone walls. The space was dull and uninviting. The steps weren't practical and there was a large void near the house which meant some of the space was unusable.
Owning a 500-year-old property in a conservation area meant that Matt and Imogen carried the weight of preserving its beauty and history. They wanted an attractive patio space that the family could enjoy together. The low space near the window needed a solution and the raised part of the garden needed retaining.
This first phase of the project included:
cutting back the bank of earth to even and line up the lawn area, and give more space for the large patio area;
installing a deck and porcelain patio next to the house, edged with raised beds of timber sleepers leading up to the lawn area;
Click here to read in more detail about the project: Using modern materials with a historic property.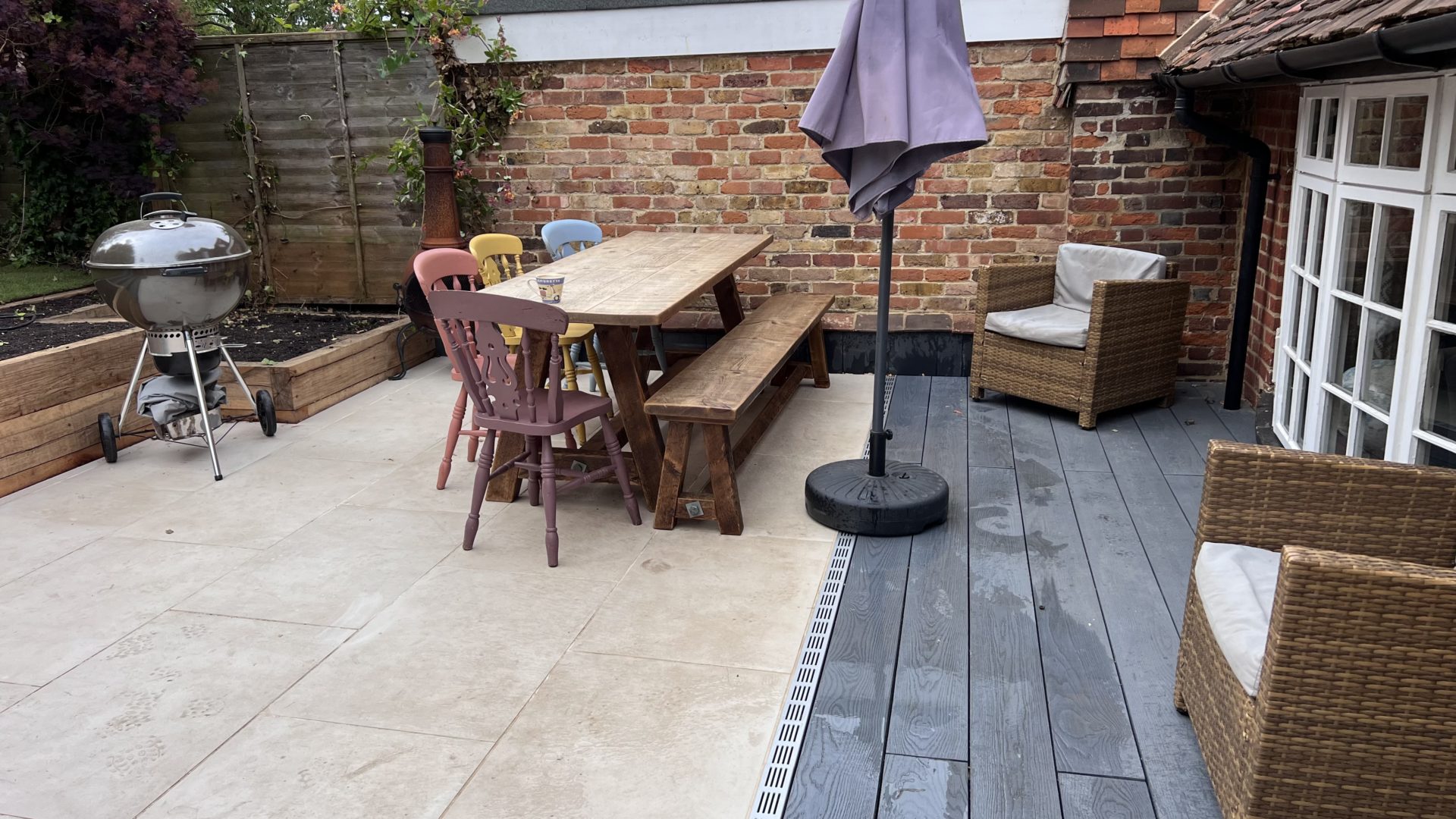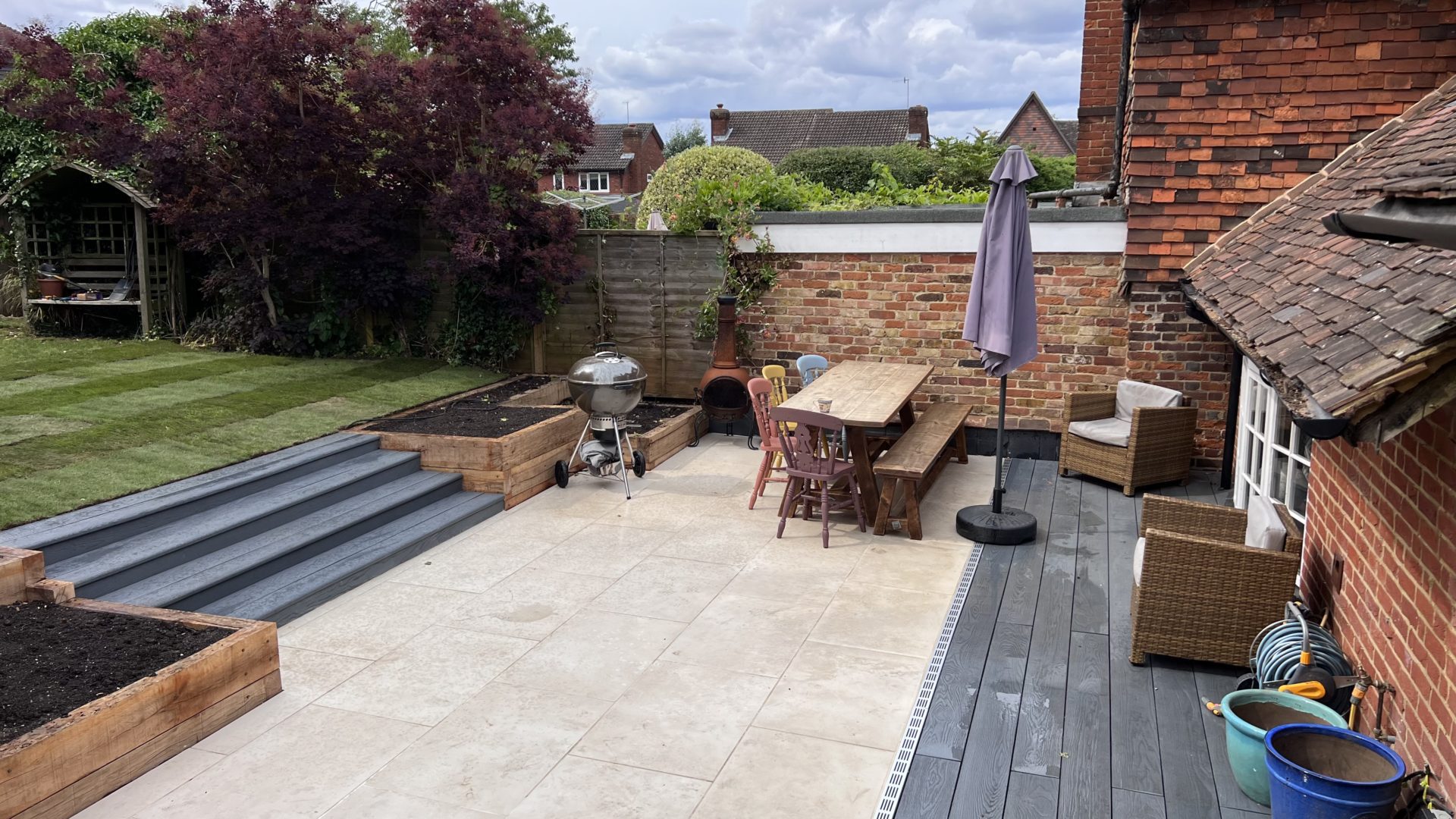 I can't tell you how pleased we are with everything.  It is a transformation!