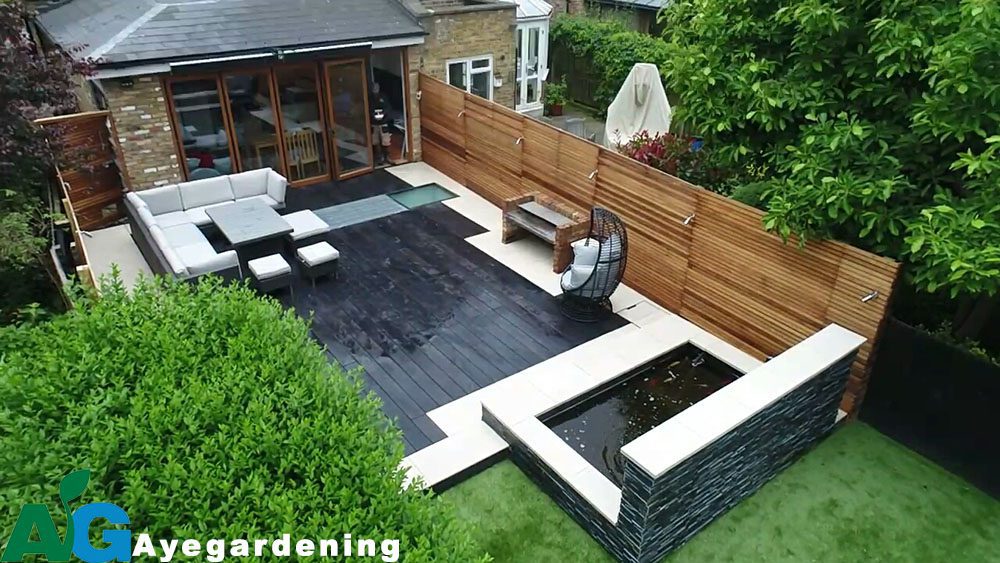 A guide price for a project this size (not including planting or designer fee) would be around £45,000 - £50,000inc VAT.
In October 2017, we were contacted by our clients as they were looking to modernise their back garden. Their projects was unique in that they had a new basement installed and they were not able to fix anything permanently across the area. Therefore we had to start researching how we could give the clients a new dining and relaxing space without using cement on the area. After discussion with our trusted supplier we came to the conclusion that we could use pedestals for both the deck and the paving surround. Aye designed the garden to have a constrast between the deck and paving.
The challenge was that the new main patio and new Millboard decking area could not be permanently fixed to the basement roof so we had to construct a frame work and pedestal system for the paving and Millboard decking to sit on.
The clients had a pond but this was looking old and so we cleared off the old render and re-clad it in black slate cladding and slab khaki porcelain coping. London Stone were fantastic during the project as they created the bespoke coping.
We renewed both sides of the fence by using cedar cladding from Silva timber. The clients liked the end of the garden with the play area, so that was left alone, but we did change the lawn to an artificial grass one so the children could enjoy football and not end up with a mud coming across the new deck.
Our client wanted a reclaimed brick simple BBQ built and built low as they liked to sit down when BBQing. The finishing touches were Hunza lighting and modern wall heaters. We completed the job in May 2018.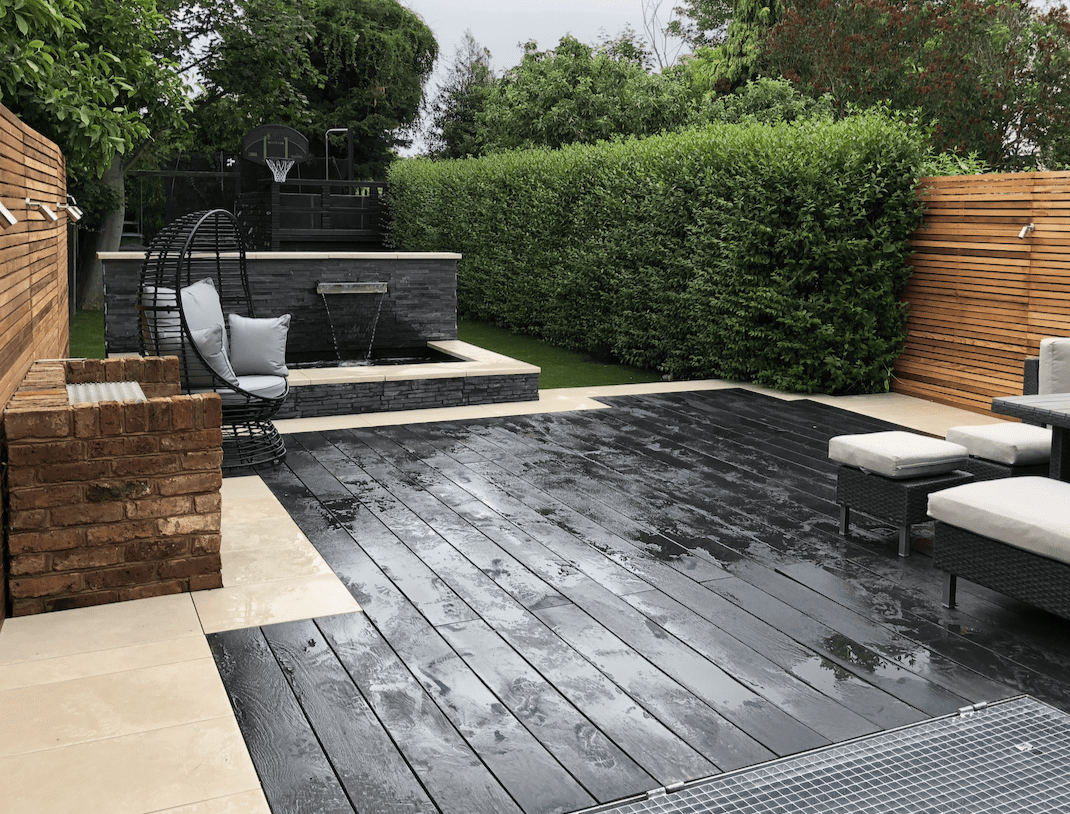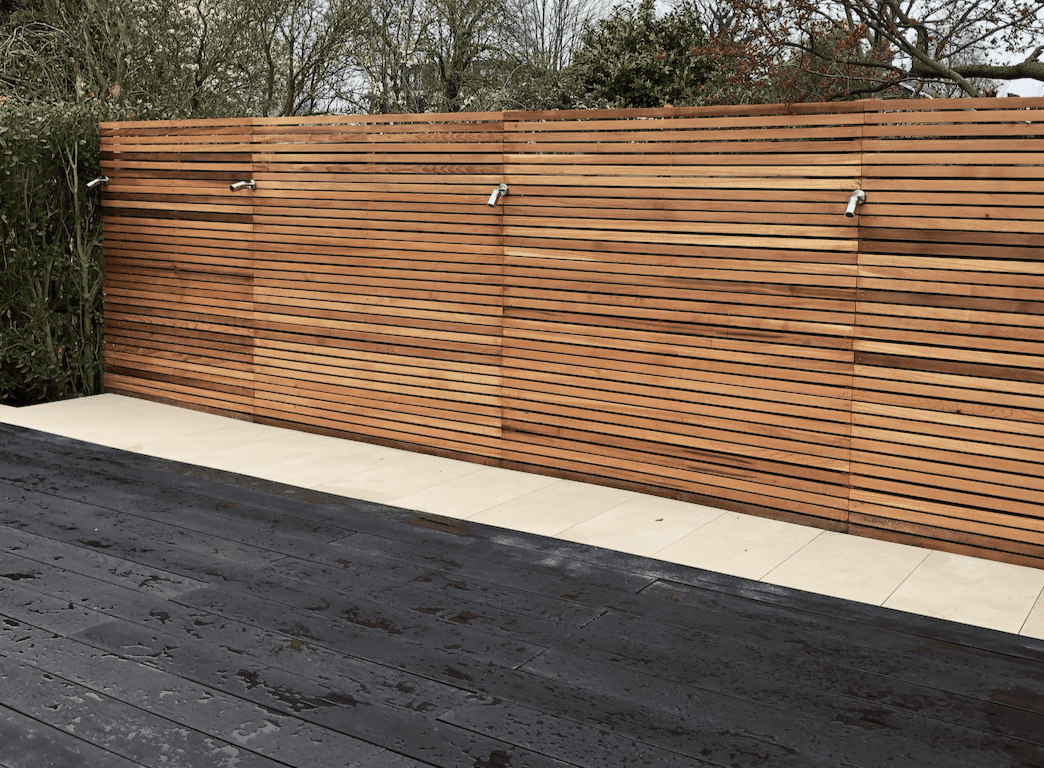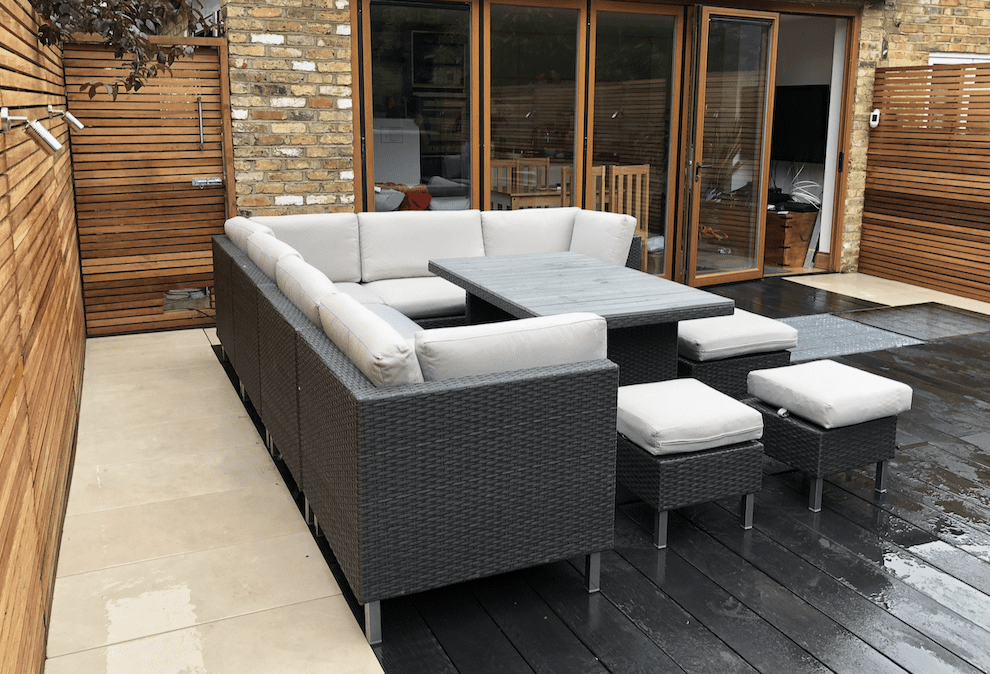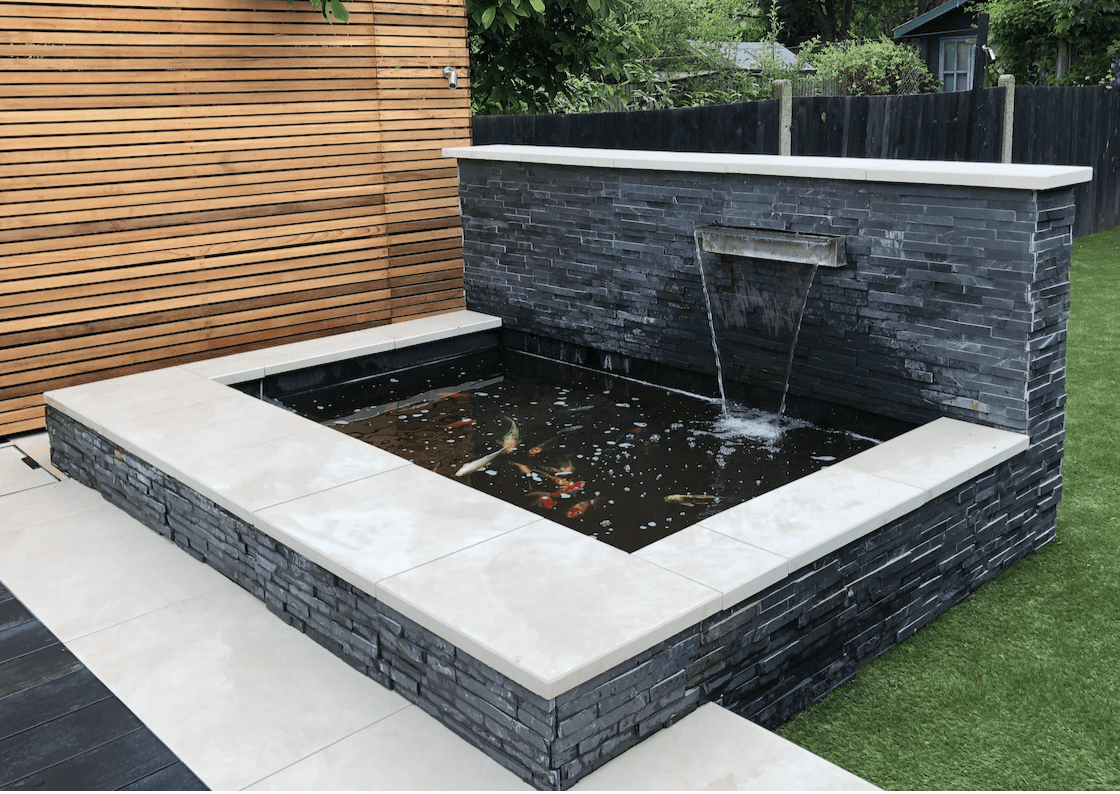 "We are absolutely delighted with our garden by Aye and Susan. From start to finish this small family business have been a joy to deal with. They are honest, reliable and trustworthy and take great pride in their work. We love our garden especially the decking, fencing and artificial grass which we which we had got years ago. Would definitely recommend!"