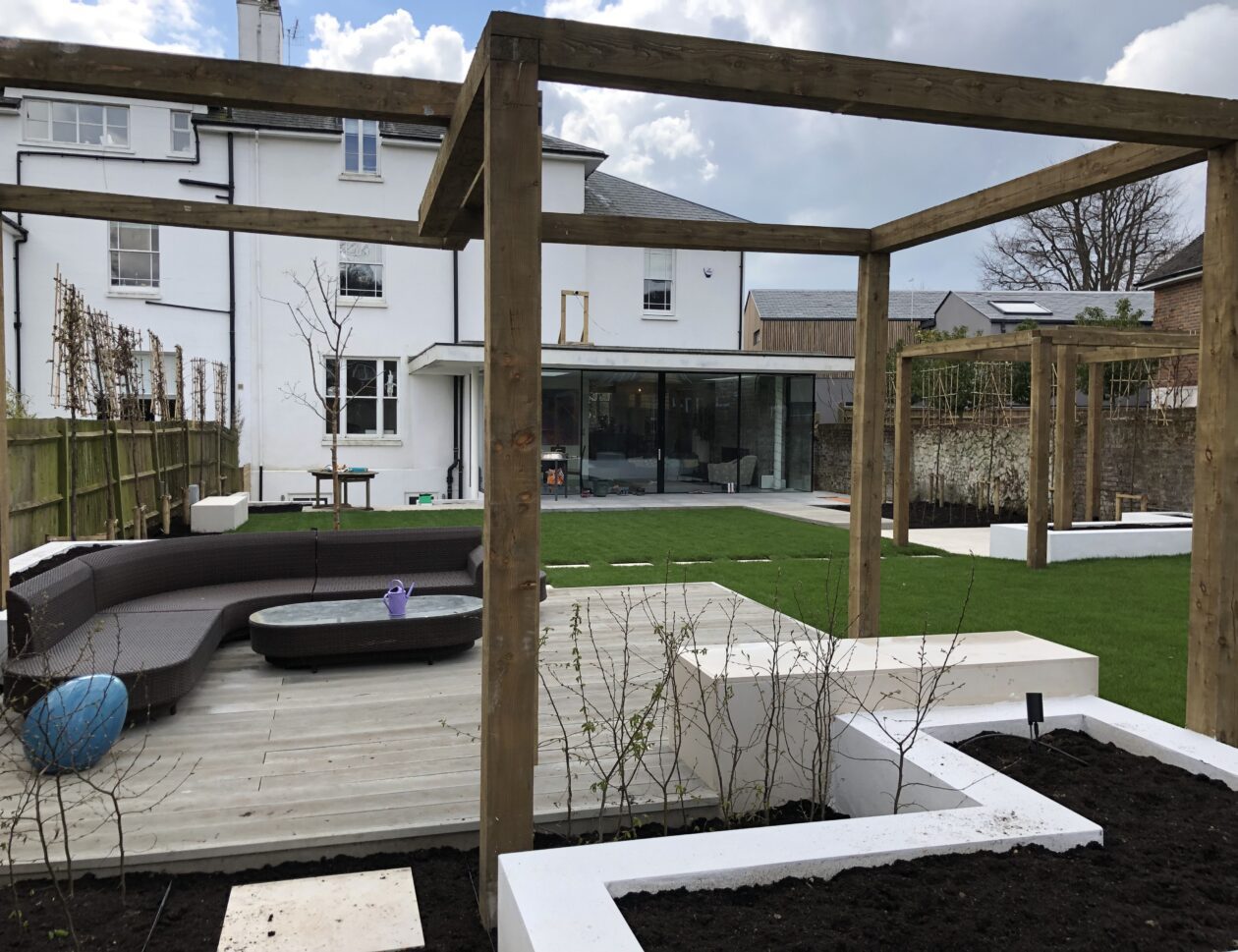 A guide price for a project similar to this size would be £50,000 - £60,000+VAT depending on accessories.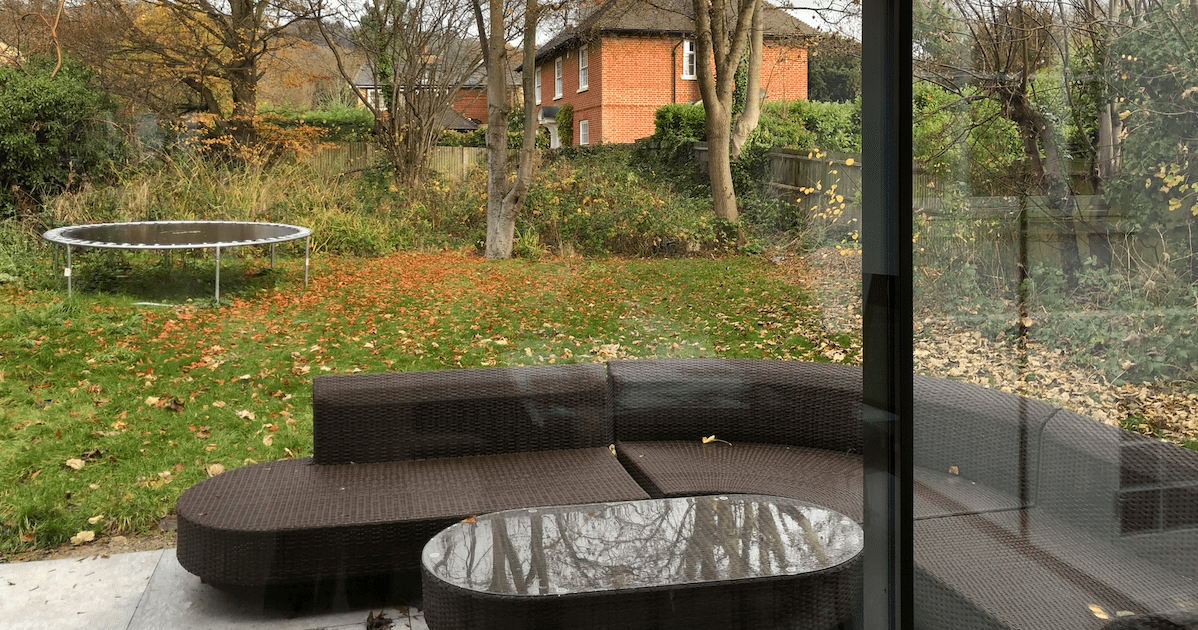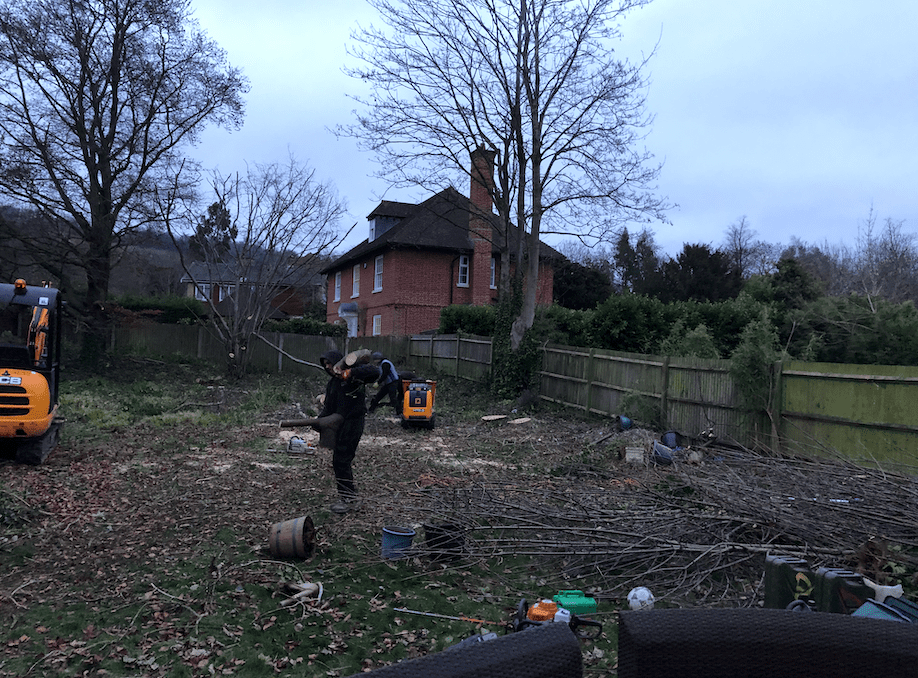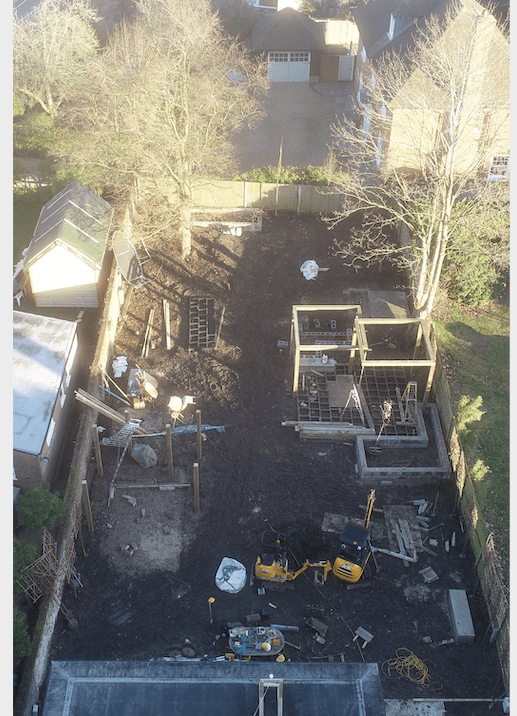 Our client contacted us as they had finished some extensive renovations to their house and their attention was now turned to the garden. They had some plans from a few years back but wanted to make some changes to the design. We organised a site visit to discuss the plans and look at potential material choices.
After a few visits we put together our estimate for the works and we were delighted that the client went ahead with our business.
There were some trees to come out first, these were not protected so this was the first thing to happen.
Next the levels were sorted out and areas marked out on the ground. There was lots of greenery and an old lawn to remove as the client had a porcelain patio near the house which was staying. There were two main seating areas - one was millboard decking and one area was porcelain paving.
The seating areas had L shaped white rendered raised beds around them and large timber cube pergolas on top. They were joined by stepping stones and a millboard deck path was installed to tie the existing patio with the new patio.
Other interesting elements around the garden are block seating benches made from the porcelain, rows of hedging to break up the spaces and pleached trees for privacy. The tree at the back of the garden was sitting quite high so we tiered the area around this and put down bark so that the children could play here.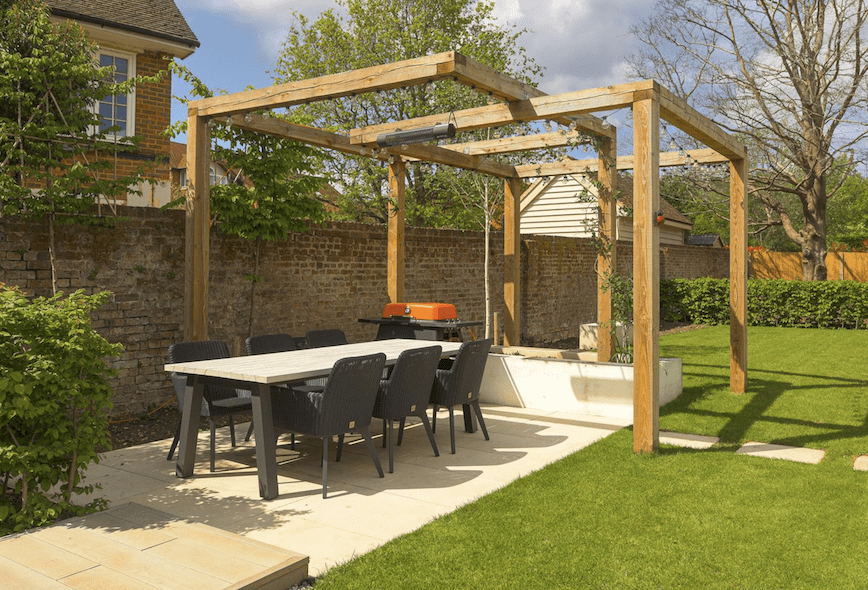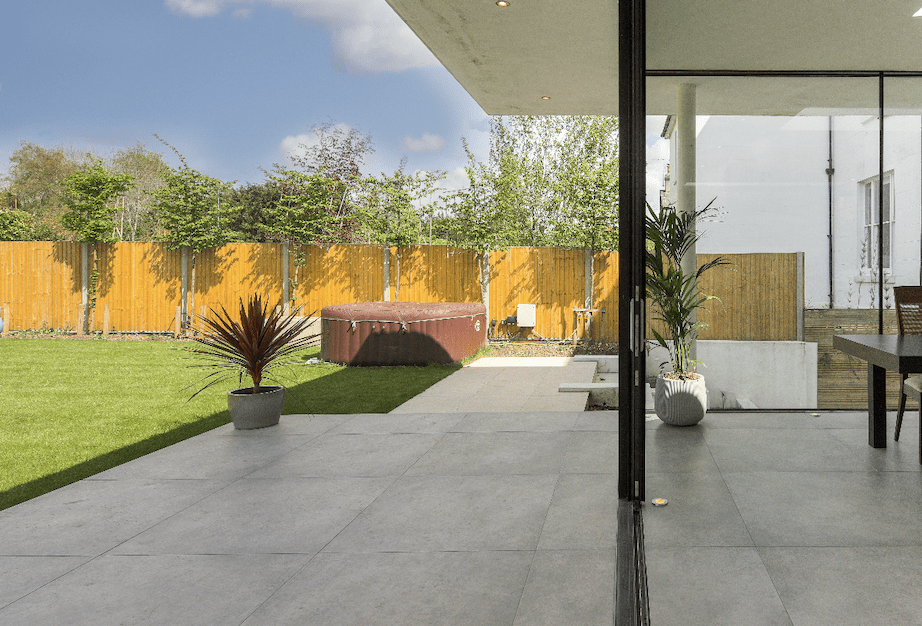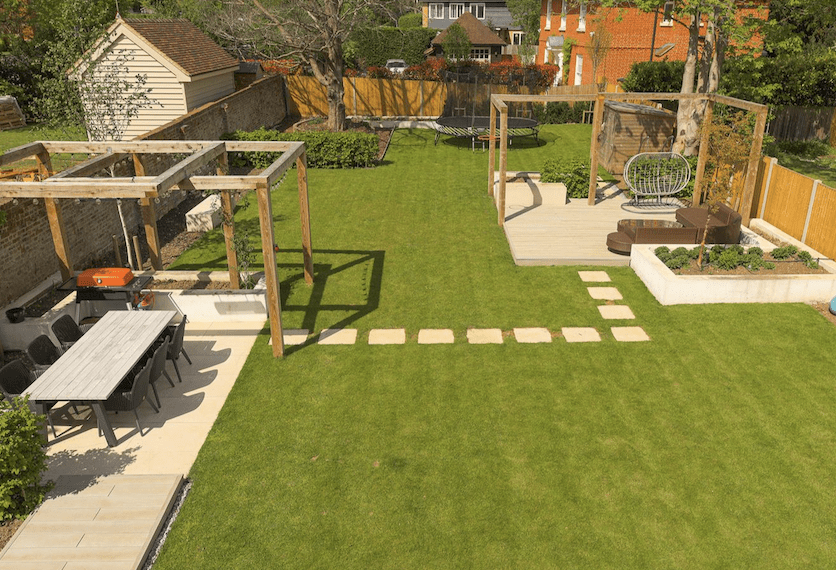 "Thank you for all your hard work on our garden transformation. We have enjoyed working with Ayegardening."