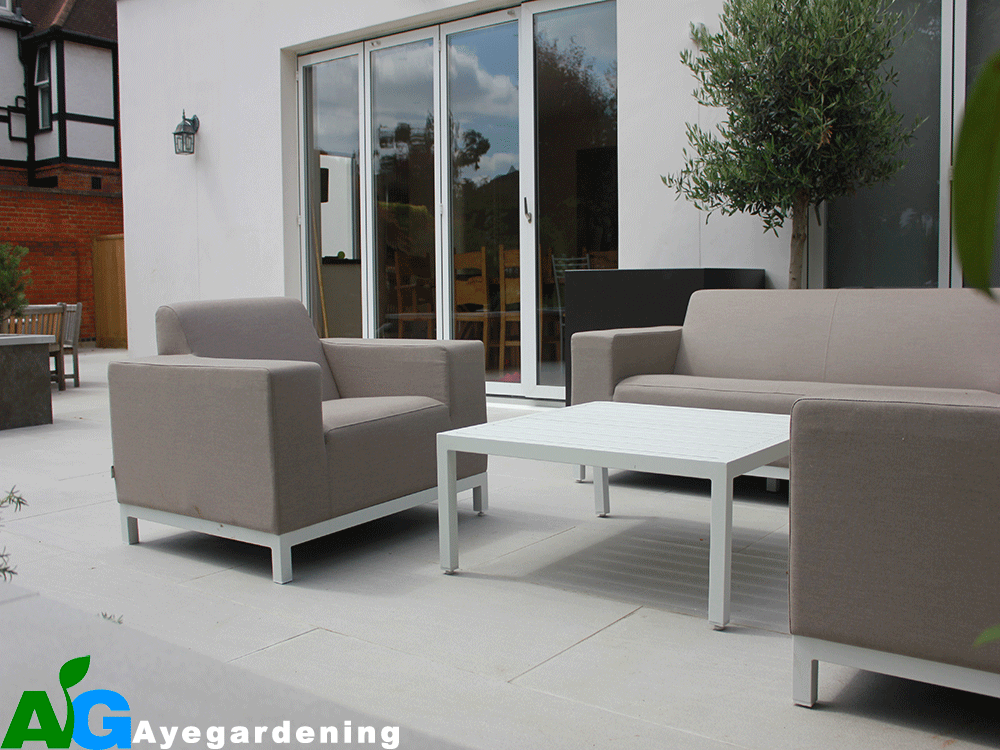 A guide price for a project this size (not including planting or designer fee) would be around £80,000 - £90,000inc VAT.
Our client had two patio areas which were not well linked: a lower york stone patio which had seen better days and a raised sandstone patio which was an odd shape. The areas did not go well together and made the outside area not feel inviting or flow well from the house.
In May 2018, we were contacted by our client who was looking for specialists in outdoor porcelain paving as they had plans to replace their existing patio which was on different levels. They were concerned as the patio was a large space and they wanted to be sure it would drain correctly especially since there were various damp proof levels to consider.
They also wanted to build a path in the garden. We attended a site visit to discuss the plan/design and went through samples with the client. The client chose urban grey porcelain paving from London Stone and design clad for the sides of the raised beds.
An estimate for the works was drawn up and we were called back for a second meeting to confirm materials choices and some additional works.
Work was booked in to start in March 2019. The client had an old yorkstone patio and this was taken up and relaid as a path to the vegetable area at the end of the garden. There were plans to use this stone for a seat and coping on a semi-circular bench but this was later changed to bespoke cut harvest sawn sandstone coping and seat.
The original plan for the acers was to edge round them. It became apparent during excavation that the roots spread further and higher than originally thought. Therefore the decision was made to make low raised beds for them using urban grey porcelain coping.
Some minor regrading of the lawn took place and returfing around the path and patio area. The client will plant up the garden in Autumn 2019 and Spring 2020. As a result of the landscaping the area has brightened up and provided a modern, stylish outdoor area to entertain family and friends. We completed the job in July 2019.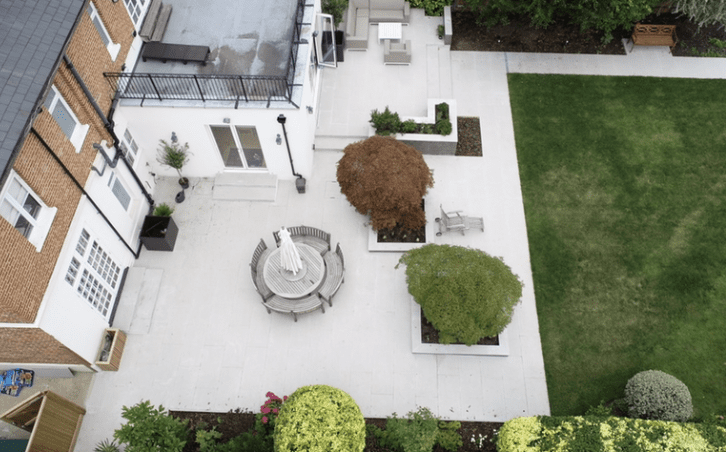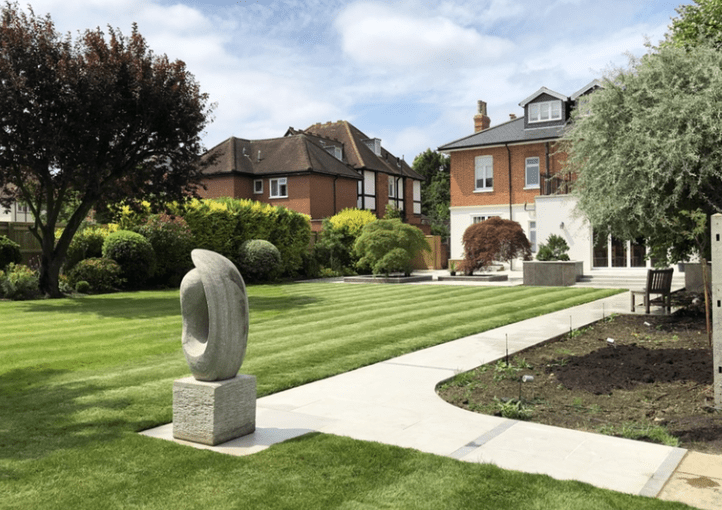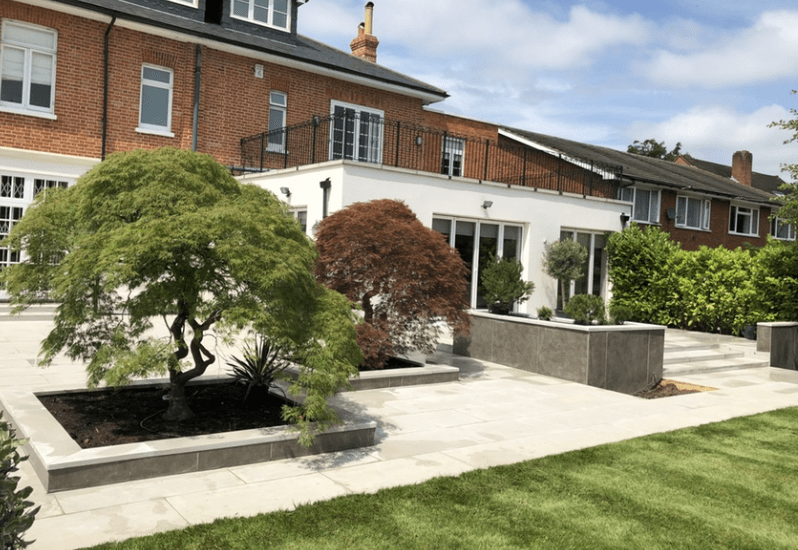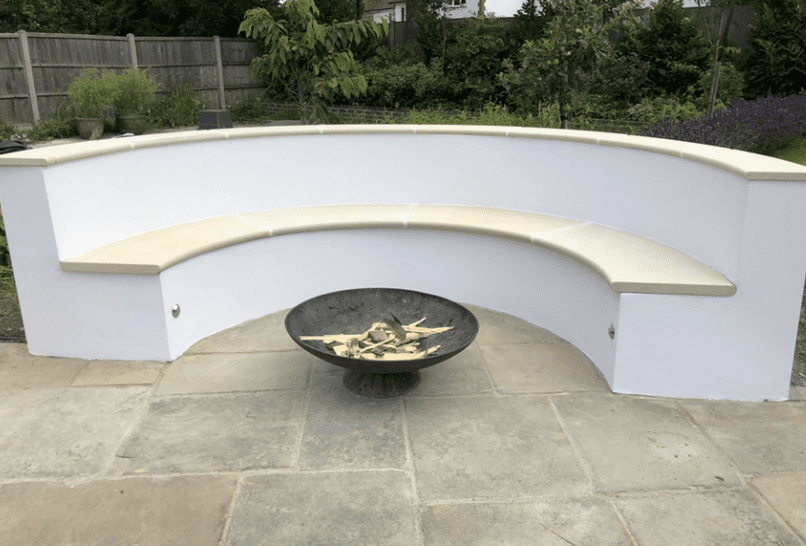 "Thank you very much for all the hard work you have done in our garden in the last few months. The patio and garden looks great. I am sure we will enjoy our new garden thoroughly for many years to come."