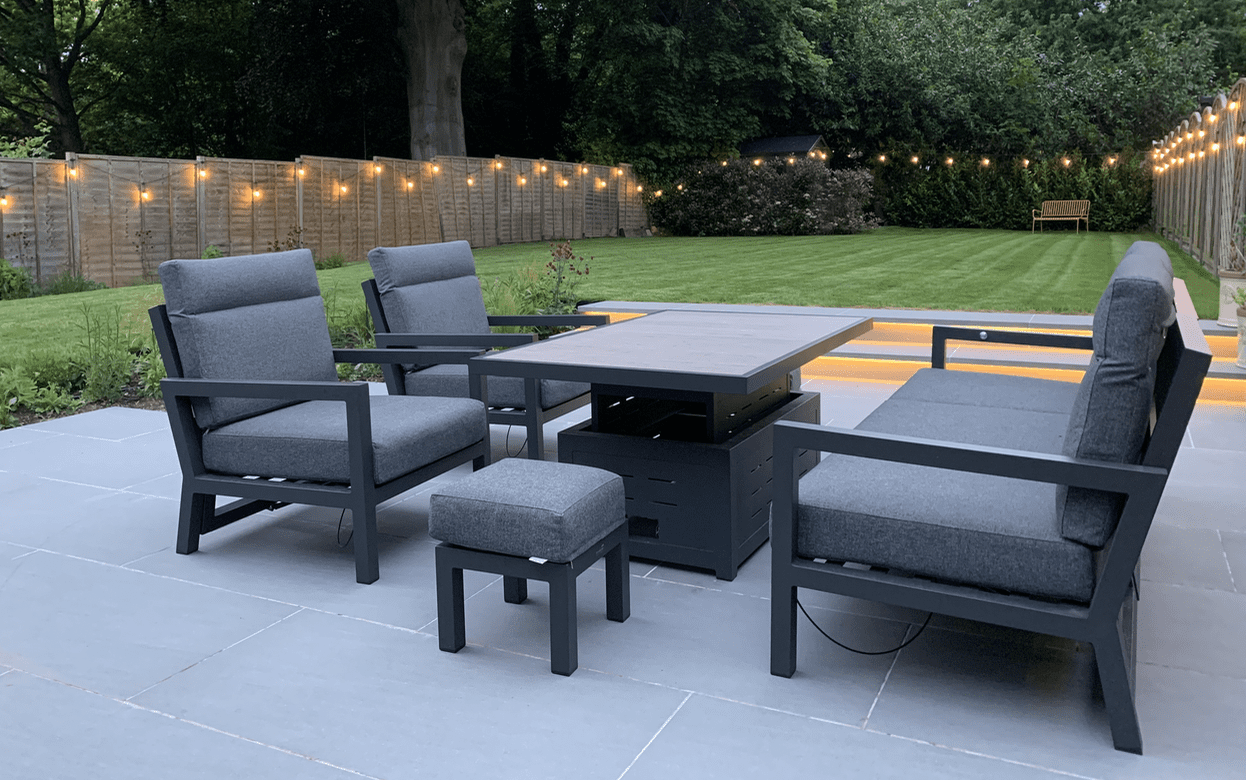 A guide price for the patio works, planting beds, lawn and irrigation as shown here would cost from £40,000+VAT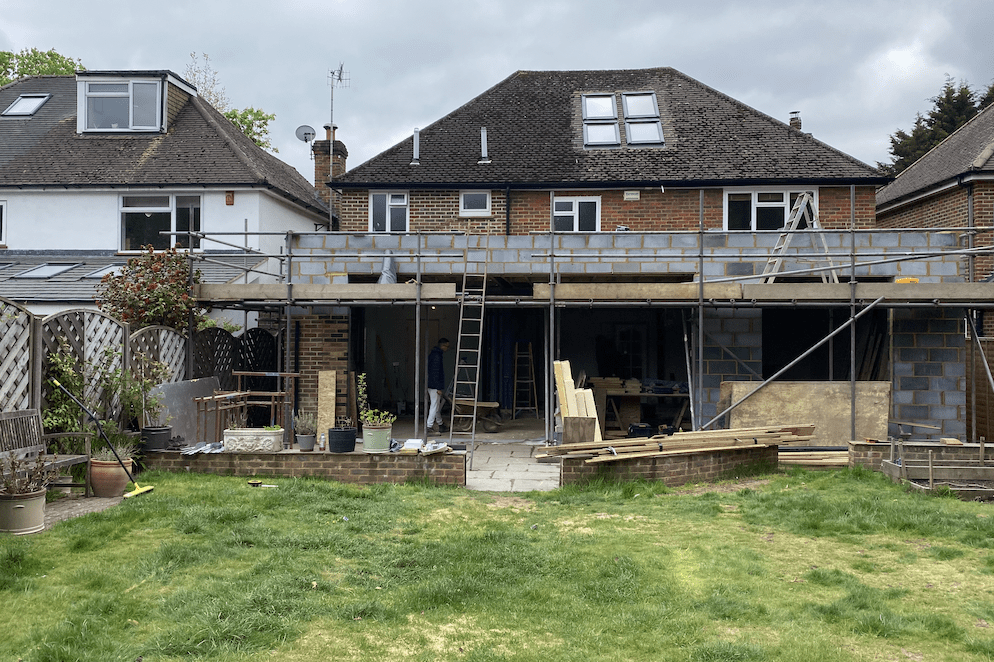 Our client contacted us whilst they were in the middle of a large renovation project. They were having various works completed on the house and were keen to get the front and back garden designed to go with the new modern renovations.
We were originally approached to design the front and back garden space in May 2021. Our clients had a discussion on site with us about the elements they wanted to include in the garden. We always tell clients it is best to start at the dream and then if there are budget constraints we can always pull back from there.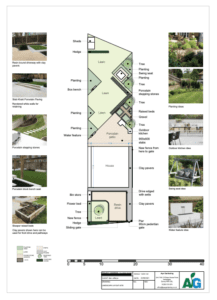 In August 2021 Ben got in touch with us and wanted us to get the majority of the garden cleared as the house was going to be rendered and therefore it made sense to do all the heavy clearance work before this. As we had a gap in our diary we were able to do this for him.
Following the clearance we had more conversations about what could be completed landscaping wise. As the house had taken up a lot of the budget it was decided that only certain elements of the design would be implemented. These were: irrigation, lighting, top soil and new lawn, flower beds, hedging, patio and drainage.
It was a collaborative effort when designing the shape of the patio as Ben had some great ideas that we were able to implement. The main steps up to the lawn were installed on the side of the space with LED strip lighting underneath the overhang of the treads.
The paving and steps were large format Trendy black porcelain paving from London Stone.
In December 2021 we completed those key elements and what a different it made to the garden space!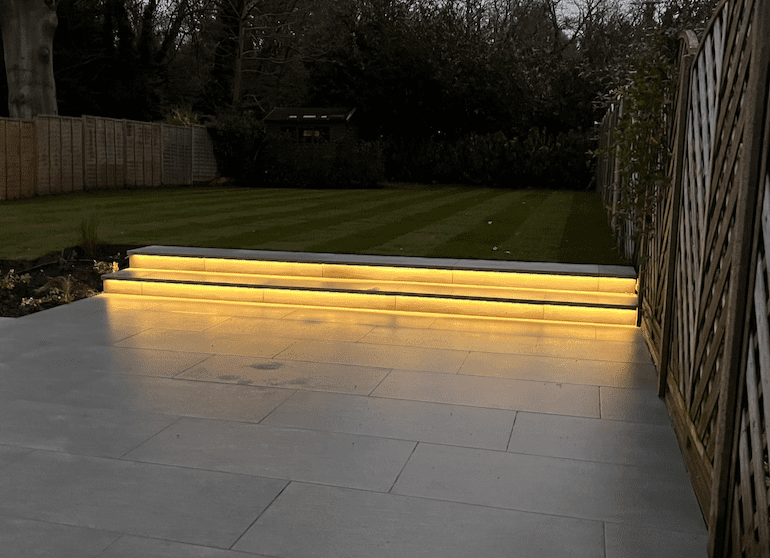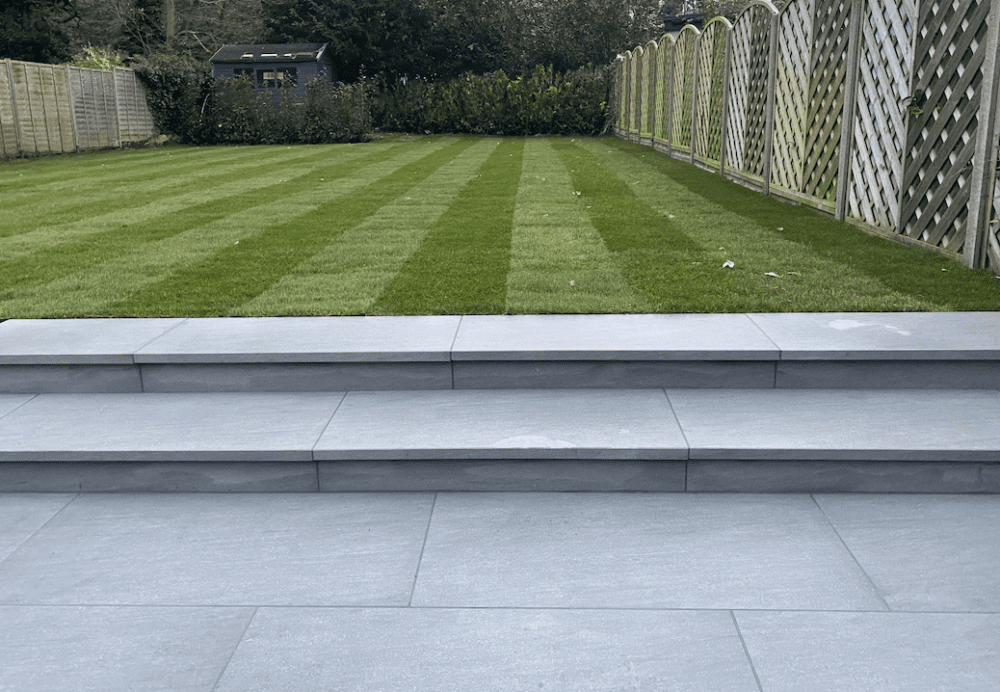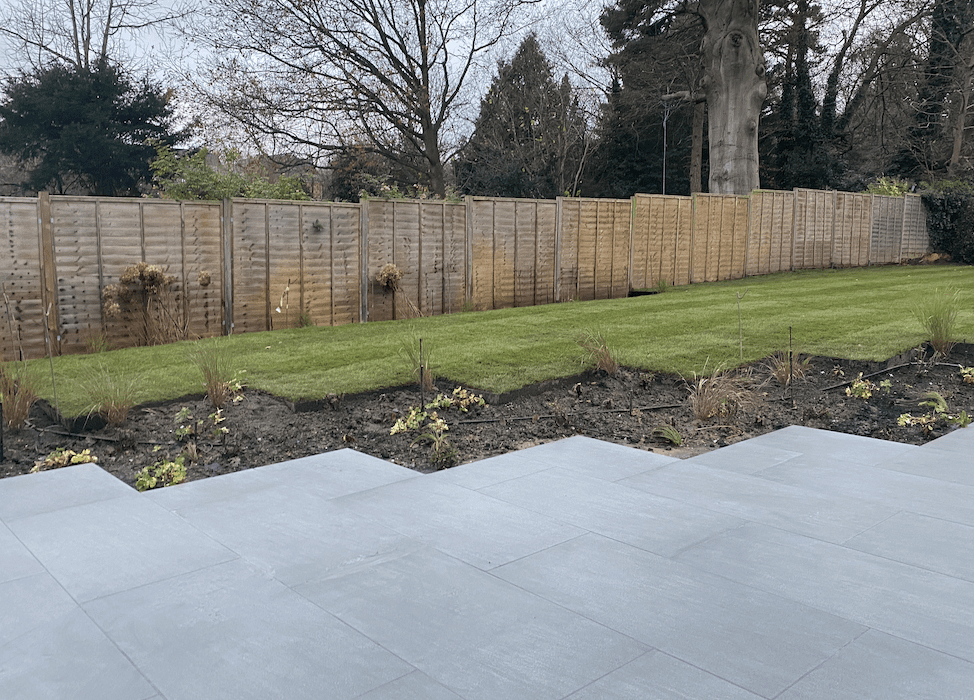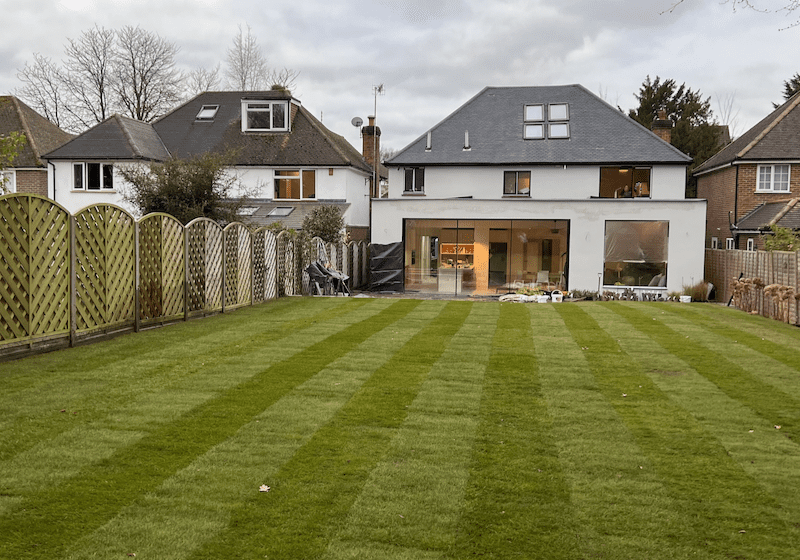 We love it! Thanks Susan, Aye and the team.