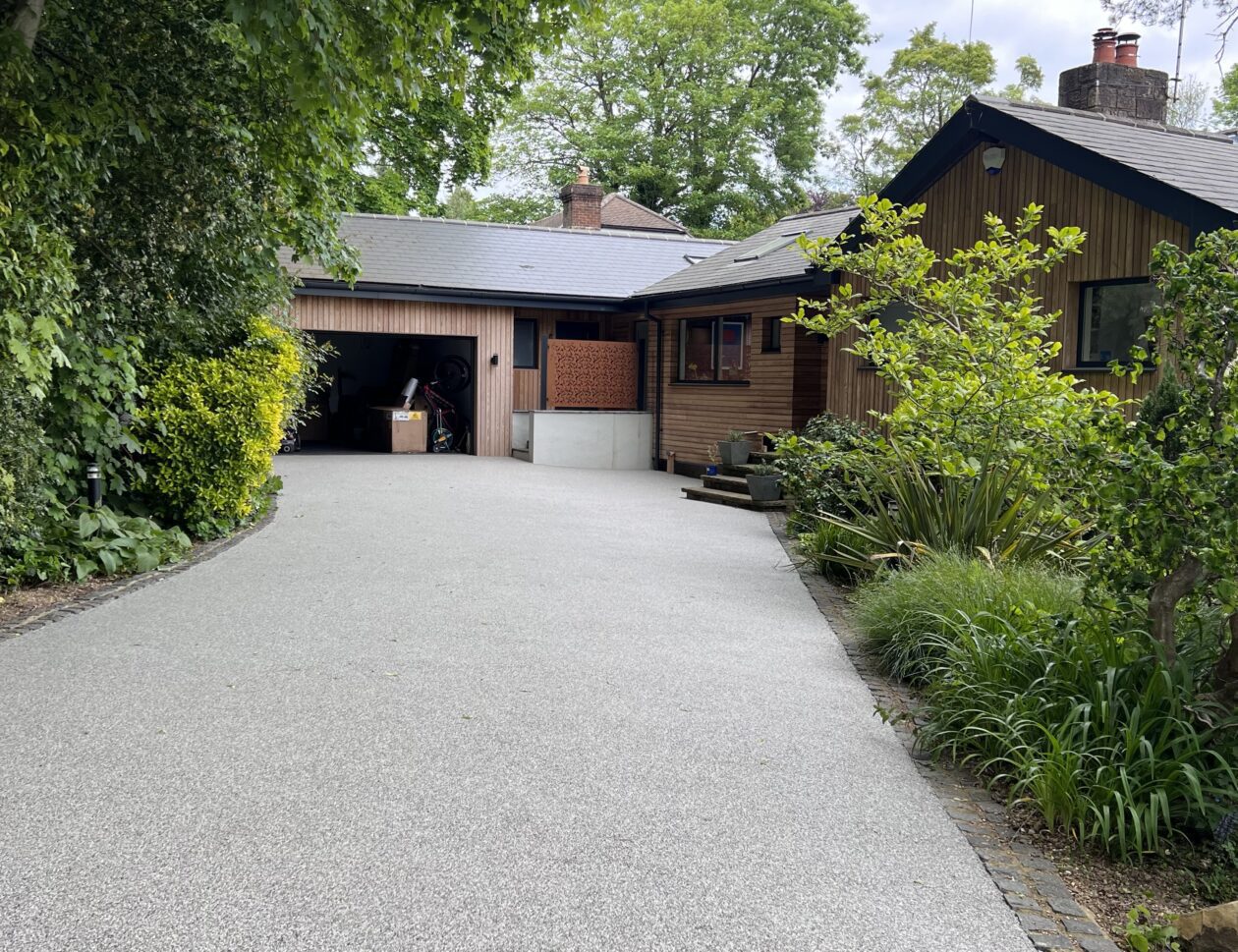 A guide price for a project this size (not including planting or designer fee) would be around £9,000 - £11,000inc VAT with a sub base in place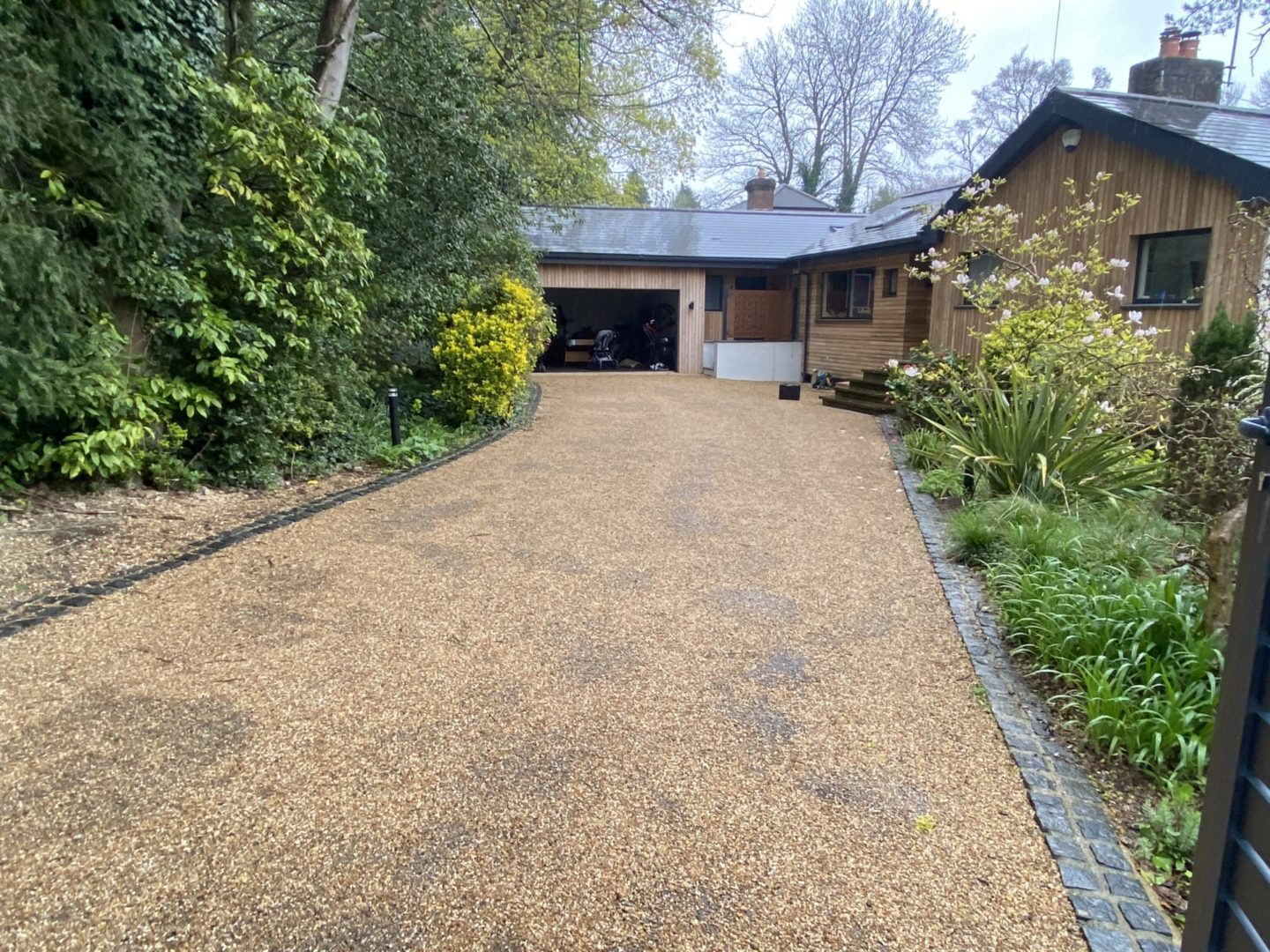 The previous driveway was tar and chip. The chippings are small so would come into the house on footwear and patches would appear on the driveway as the gravel migrated. The granite edging of the driveway was retained as it was the perfect edge for the new resin bound surface.
The finish for this driveway is Sterling by SureSet. The grey tones compliment the modern property and tie in with the hints of grey around the property.
Your driveway is more than a functional space for parking your car. It's also the first impression visitors have of your home. When it comes to enhancing curb appeal, gravel and
resin-bound
driveways have gained popularity for their looks and durability. To find out which surface is best for you- read our blog post where we look at the
key differences between these two types of driveways
, to help you make an informed decision.