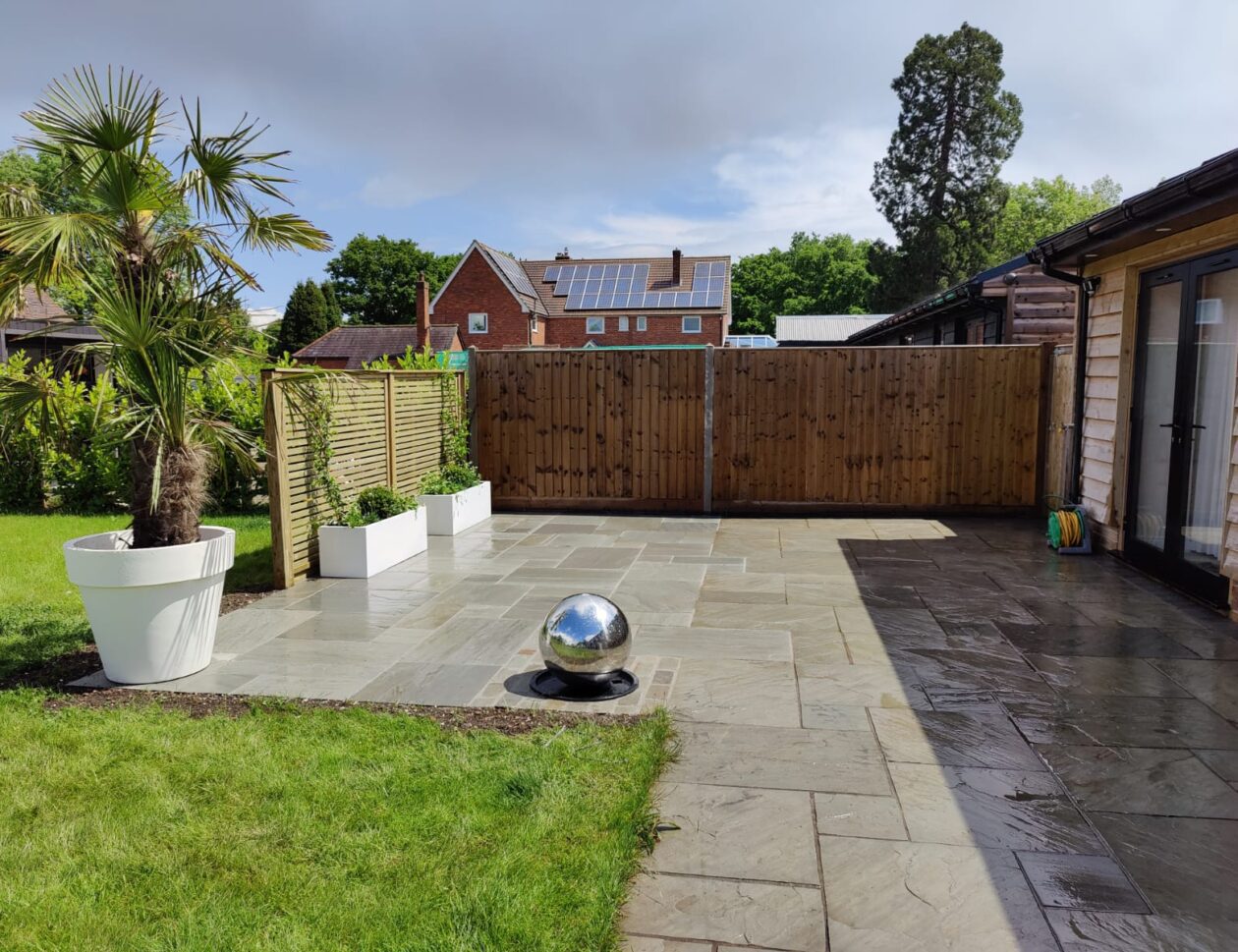 A guide price for a project this size (not including planting or designer fee) would be around £10,000 - £12,000inc VAT.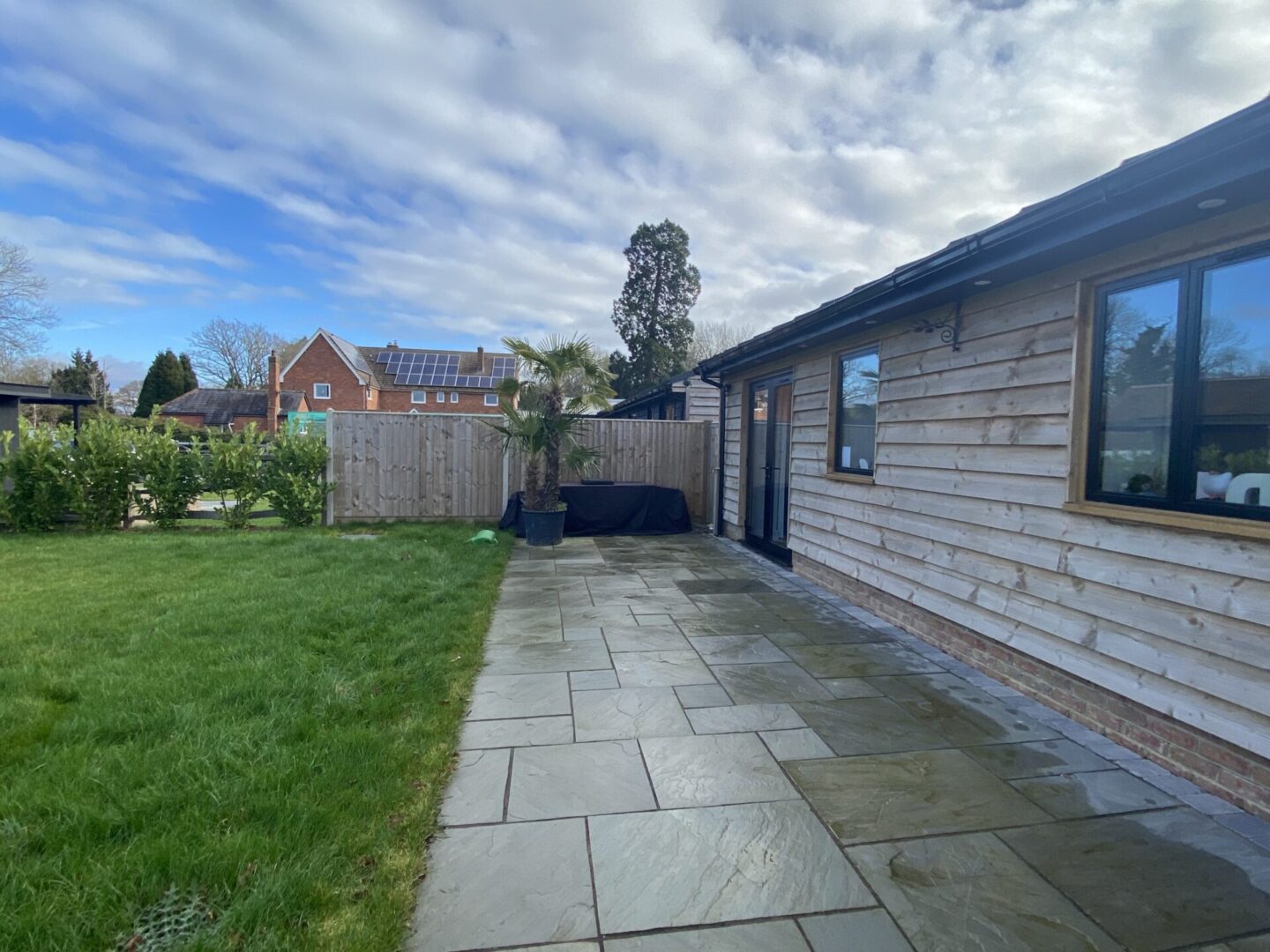 Our client had a long thin Kandla grey Indian sandstone patio alongside their oak barn. They wanted to have a better view out onto the garden from their bedroom and create a relaxing space where they could meditate and rest.
Not every client wants a formal 3D or 2D plan. As this was a small area in the garden that was being transformed we were able to produce a simple sketch with moodboard to help the client visualise the area.
We chose Jackson's fencing for the trellis privacy screens due to the quality of the panels. We extended the patio using London Stone kandla grey Indian sandstone paving to match the existing paving and installed kandla grey sets around the water feature. The water feature will add to the relaxing atmosphere with the gentle sounds of running water. In time our client may add a pergola to add some shelter and privacy over the space.
We are so pleased, thank you so much!