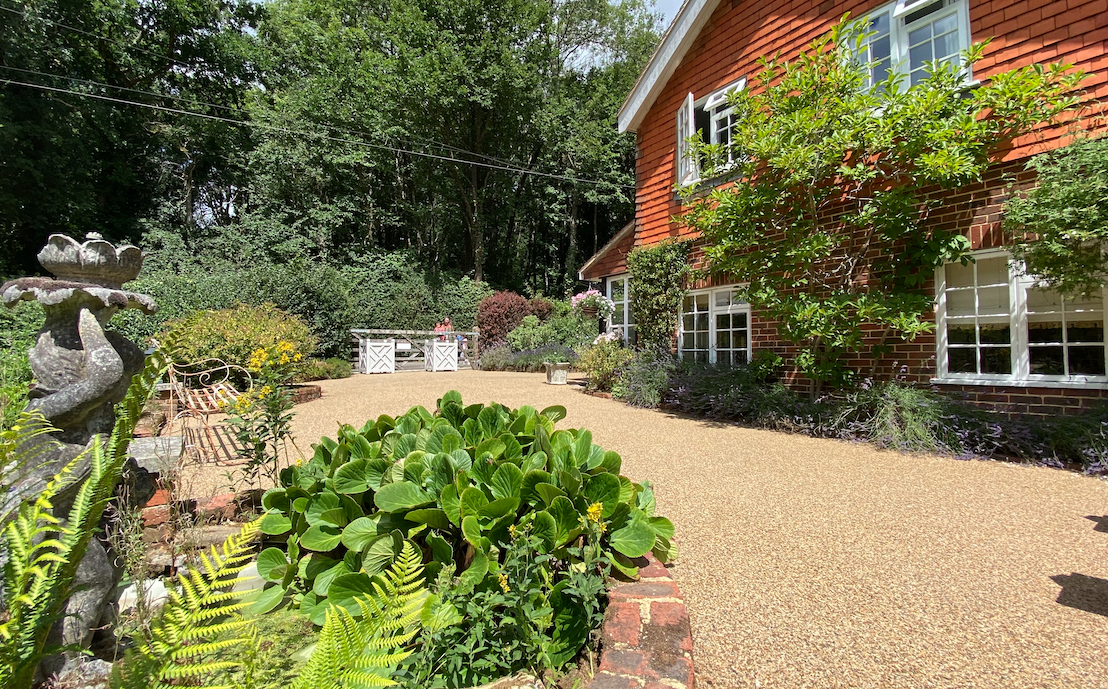 A guide price for a resin drive this size would be £22,000 - £30,000+VAT
Our client contacted us as they had a large, old tarmac drive that was full of moss and divots. They wanted a new resin bound driveway that complimented the property.
Our client needed a permeable, attractive and durable driveway. The drive tended to get extra water flow down from a bridle path so we had to do some extra drainage at the front and put in a rumble strip of granite setts.
It was really important that the beautiful cottage was enhanced by the new drive and therefore a neutral colour was chosen for the resin bound surface - barley butter.
Resin bound driveways are absolutely beautiful and add a wow factor to any property.
To keep them looking their best here are a few simple instructions:
Regular sweeping to remove leaves and debris
Hose down with a detergent and water if there are more stubborn soiled areas
Pressure washers can be used but be careful to keep the last more than 200mm away from the surface and only use cold water
Any seedlings germinating in top can be hand picked out or weed killer applied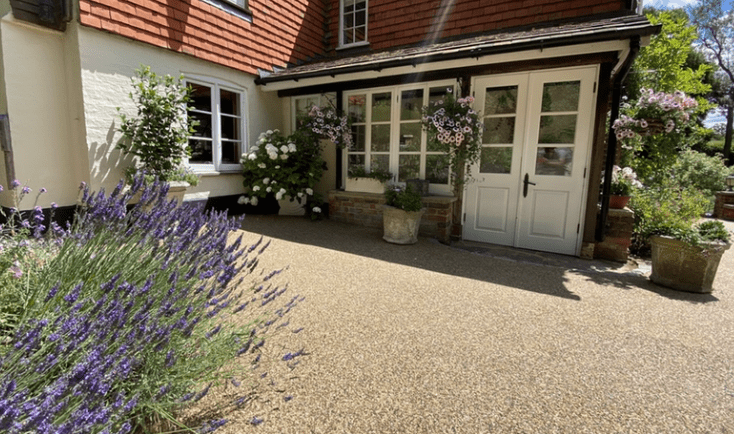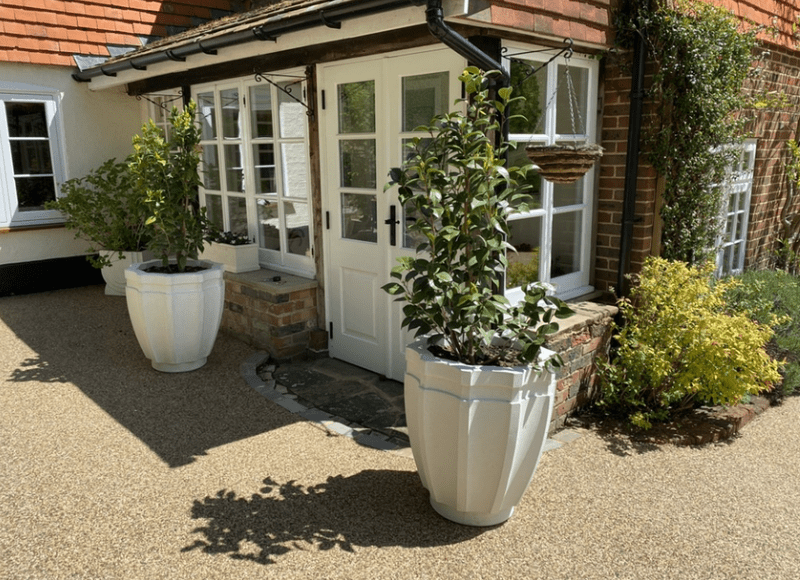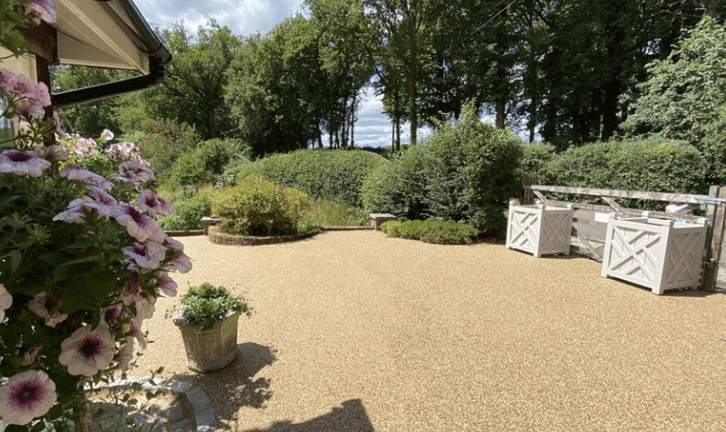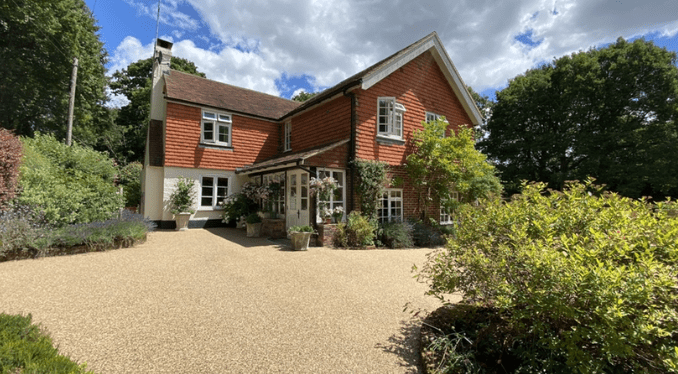 "An extremely professional , competent company, nothing was too much trouble.. I was always informed as to what was happening and arrival times, which makes a refreshing change. I now have a beautiful new drive as well as other jobs completed while Aye was here. A very polite team and everything tidied when the work was finished. I would certainly use Ayegardening again."