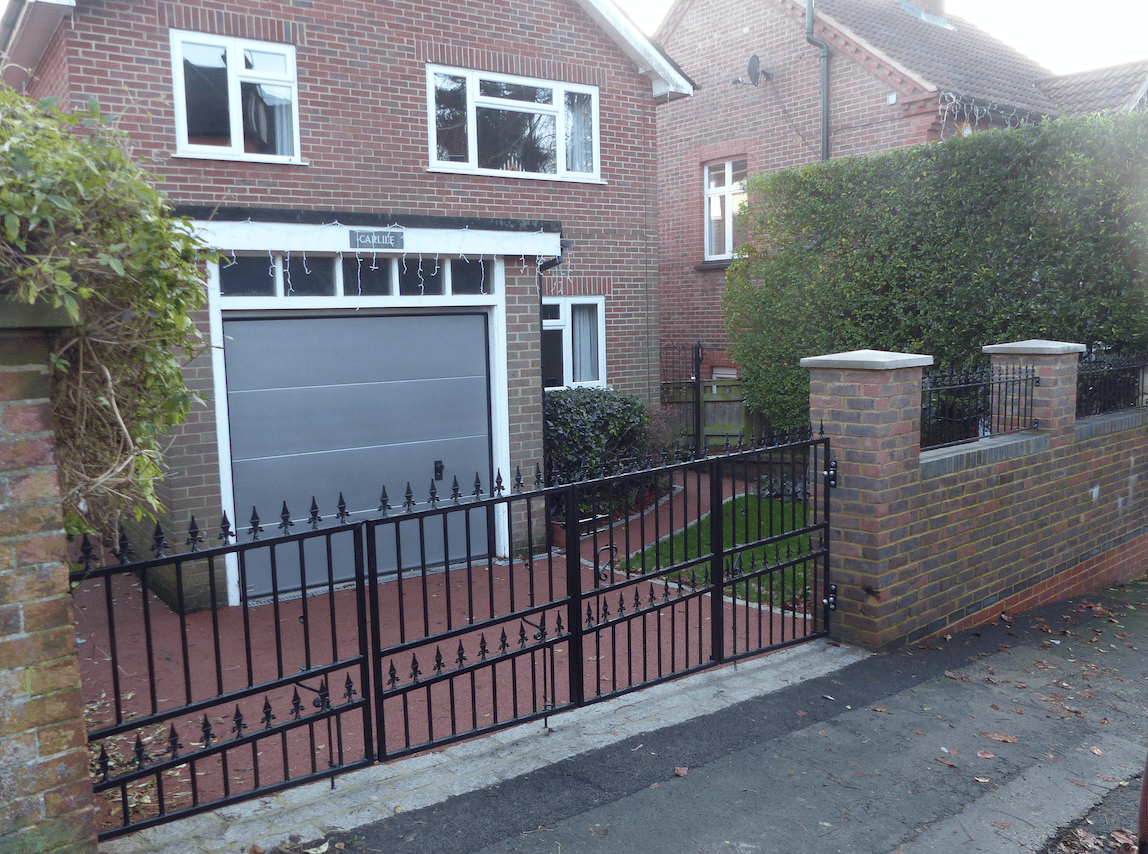 A guide price for a project this size would be around £12,000 - £15,000inc VAT.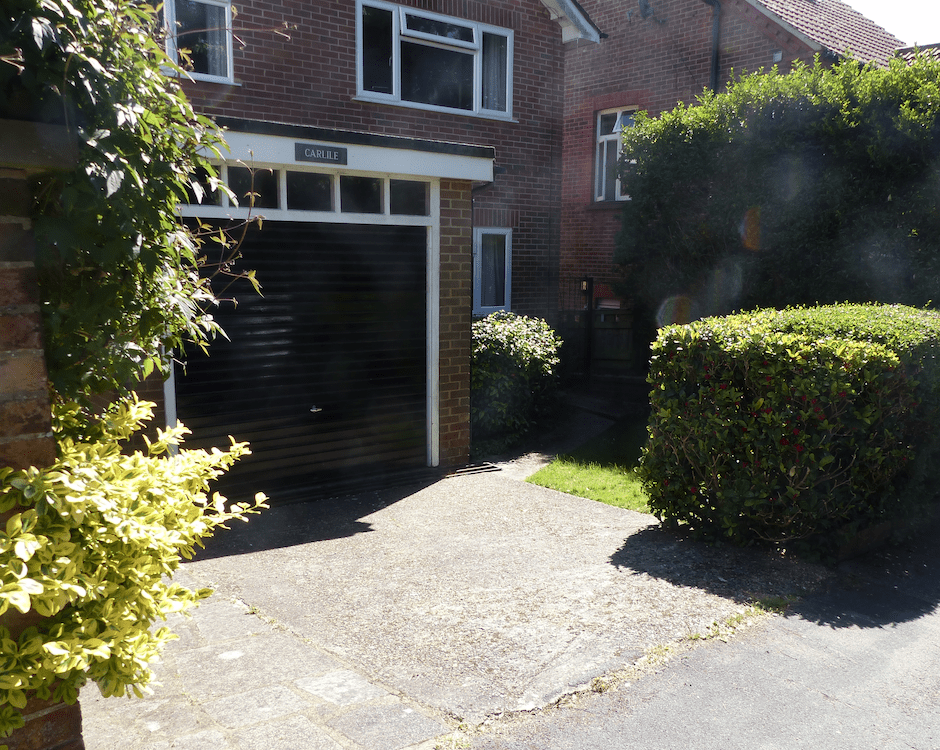 Our clients contacted us as they had an old tarmac driveway that they wanted to make look more attractive. They were originally planning some wooden gates to go across the entrance, replacing the hedge with a wall and railings and a resin bound driveway and path.
The first important task for us to do was to assess the current tarmac and its condition. After an inspection, we concluded that with some crack reduction membrane and making good in some areas it was a solid base that resin bound could be installed onto. The client soon settled on the Terracotta finish by SureSet.
Next we had to renew the drainage and look at any manholes that might need to be changed.
Another challenge was the fact that the garden is on a slope. We suggested that a specialist, Cannock gates, could make some lovely new gates to match to the railings that we were going to install.
Other work that we completed was a new step and two new side paths including a path going across the front garden. Granite setts edging and rumble strip. A new brick wall with piers and metal railings and some planting behind the wall with metal edging to separate the flower bed and the lawn.
When you install onto an existing sub base the strength and integrity of the sub base needs to be checked over. Normally we do a new permeable sub base to go under the permeable resin bound surface but if the current surface is sound then it is possible to use it. We had to check for falls and work out where the water would drain. New drainage was installed in front of the garage.
Next the area was cleaned and broken parts cleaned off and new concrete installed. The whole drive and path was covered in primer and crack reduction membrane.
Then we made sure there was always an edge to work to - whether it was a wall down the side path or granite setts by the drive and front path.
When it comes to laying the resin it is a very involved process and there are lots of factors to consider. It is a well organised operation where we have to take into account the temperature of the air and the ground and the humidity too.
"We decided to smarten up the kerb appeal of the property by replacing the concrete drive, pathways and hedge. We went with a resin bound surface by SureSet in terracotta which was bounded by grey granite setts. We also wanted a an attractive brick wall with railings to replace the hedge and finished it off with a couple of bay trees. We looked around for a company with good reviews that could manage the whole project without having to coordinate multiple contractors. We went with Ayegardening and were not disappointed. Susan liaised with us throughout to achieve the exact specification we required and Aye and his team did a first class job in executing the plan. We get people passing by we've never met before commenting how impressed they are with both the wall and the drive."