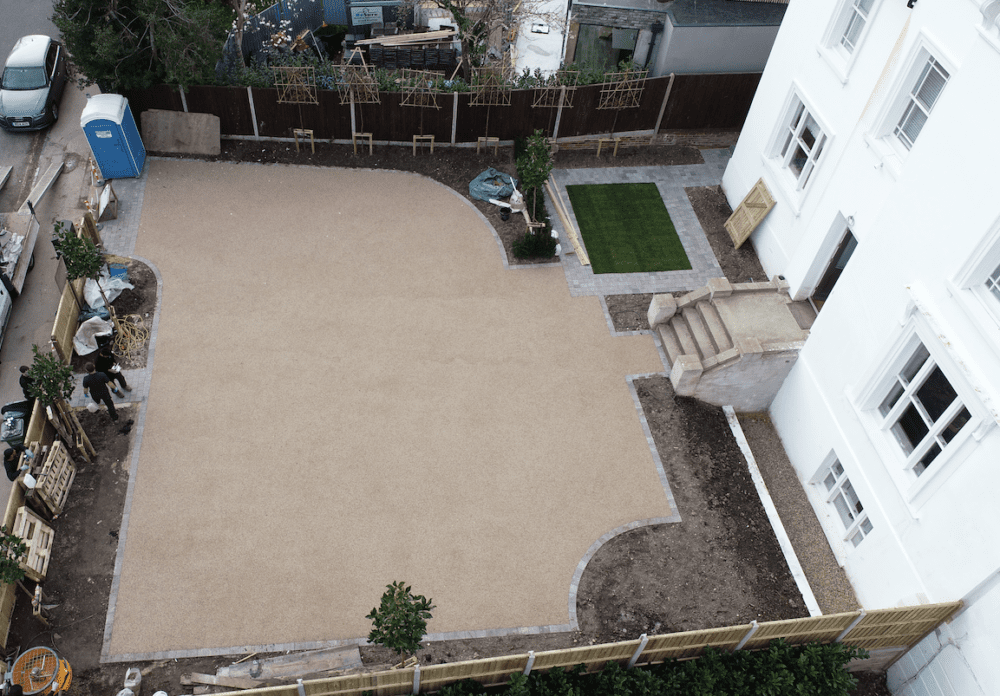 A guide price for a project this size (not including planting or designer fee) would be around £80,000 - £90,000inc VAT.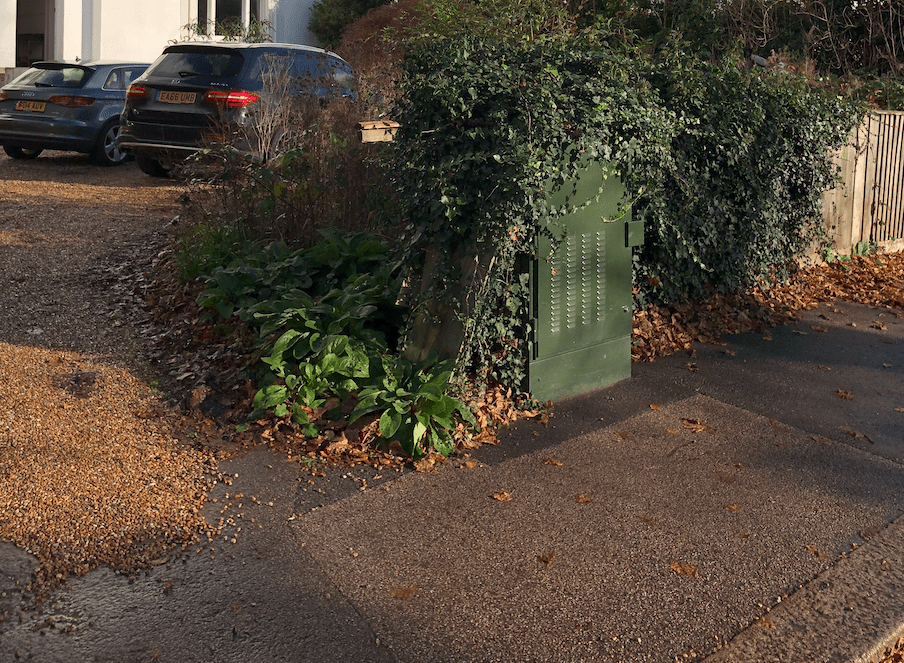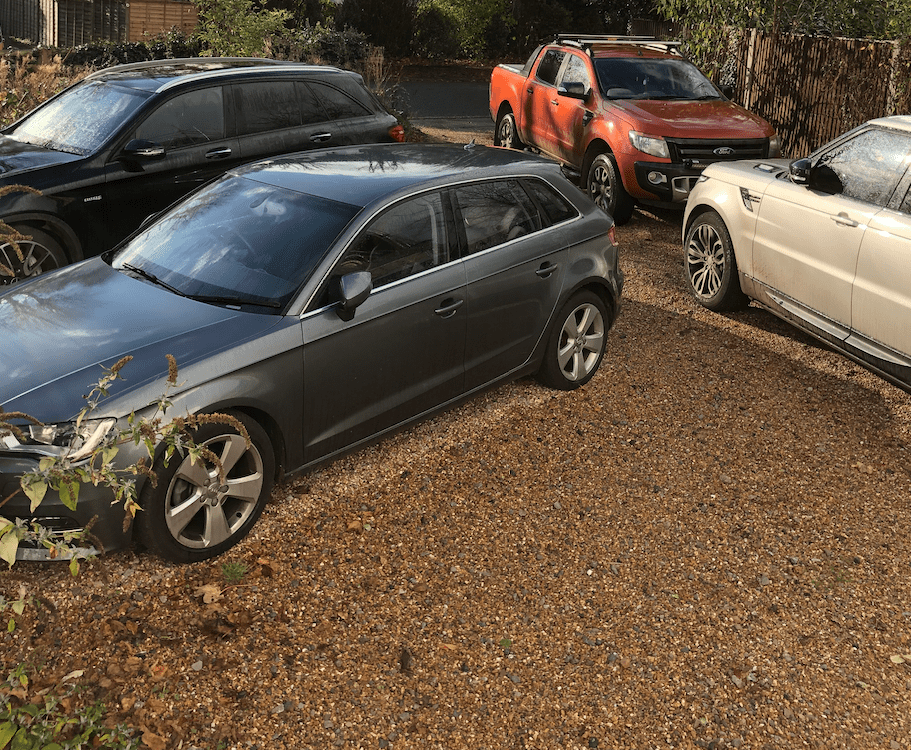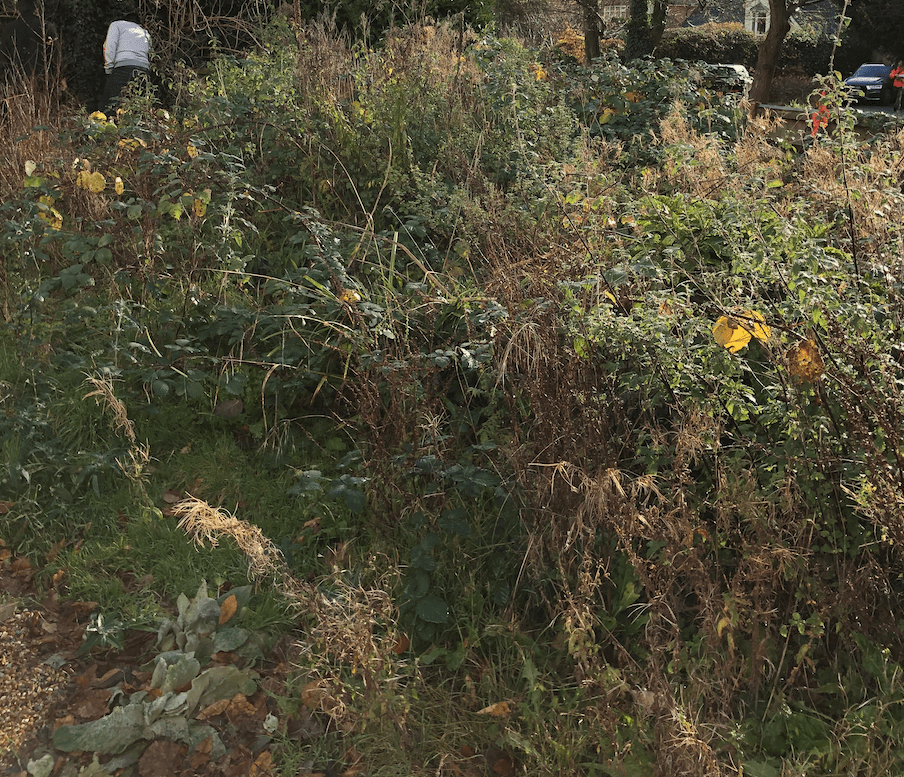 The front drive area of our client's house was overgrown, and gravel was spilling out onto the road due to its overgrowth. It was necessary to start completely from scratch, which led to the installation of new boundary fences on the left and right sides of the property. Firstly, the driveway area needed to be larger to fit multiple cars on it. Secondly, to add interest to the area the client wanted borders and trees.
A large portion of the area was overgrown to the point of being unusable. Our first challenge was to clear all the overgrown ivy, grass and weeds. We had to dig out the area ready to bring in lots of aggregates in order to get the base of the resin drive completed. We were able to capture the initial clearance with the time-lapse camera, but unfortunately, the second stage was not captured by the client's camera.
After the area was cleared and the base dug out we set about getting all the edging blocks and paths in. Next, the sub-base of type 3 was compacted. Following this, the tarmac was laid and lastly, the resin surface was installed. Top soil was added to the beds ready for the client to plant up. Although we did plant a few trees, some hedging and a small square of turf near the house.
The resin finish that was chosen was Sureset's, Norwegian Pearl. The edging bricks and pathway are Riverstone grey paving blocks.
"Thank you for all your hard work on our garden transformation. We have enjoyed working with Ayegardening."