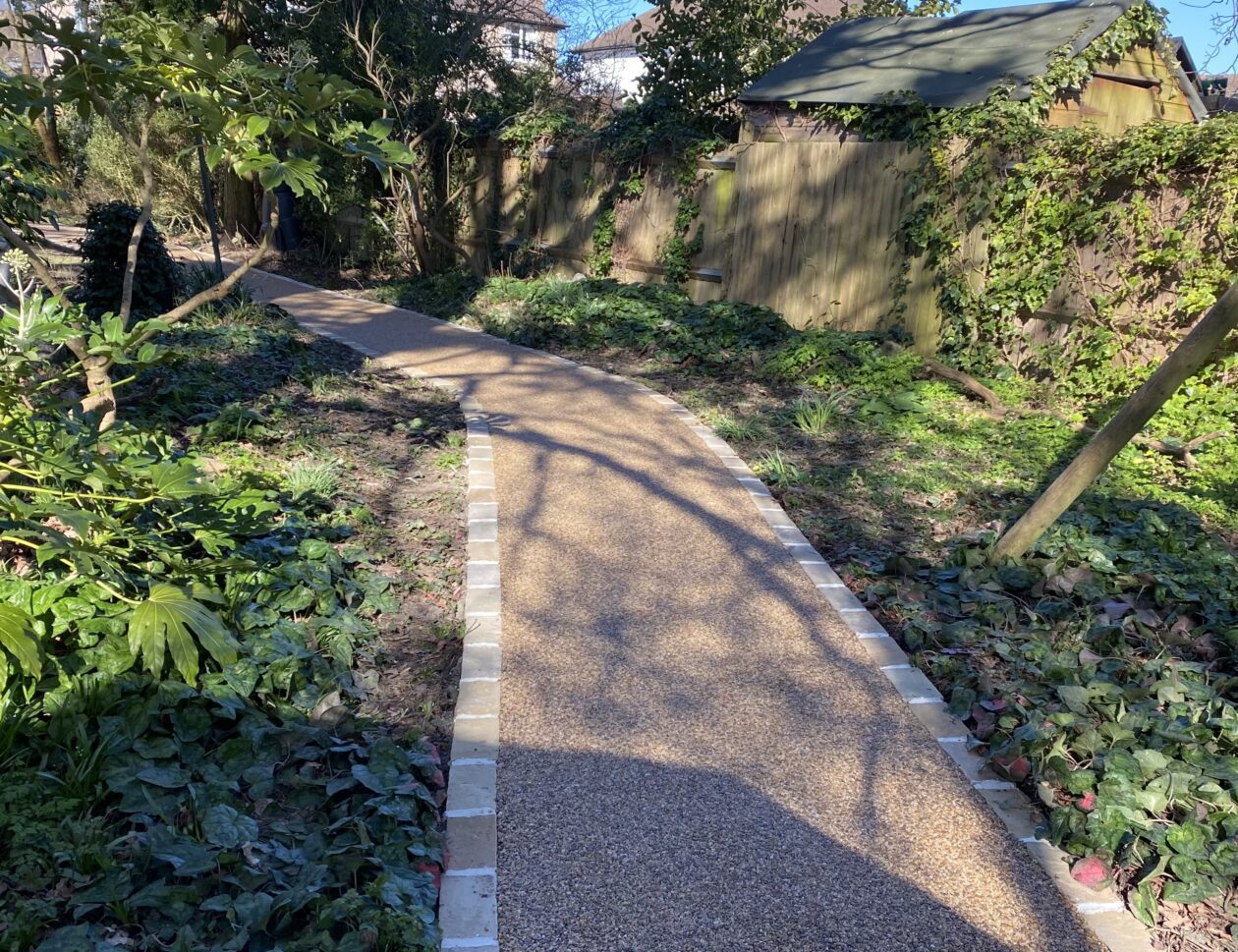 A guide price for a project this size (not including planting or designer fee) would be around £10,000 - £12,000inc VAT.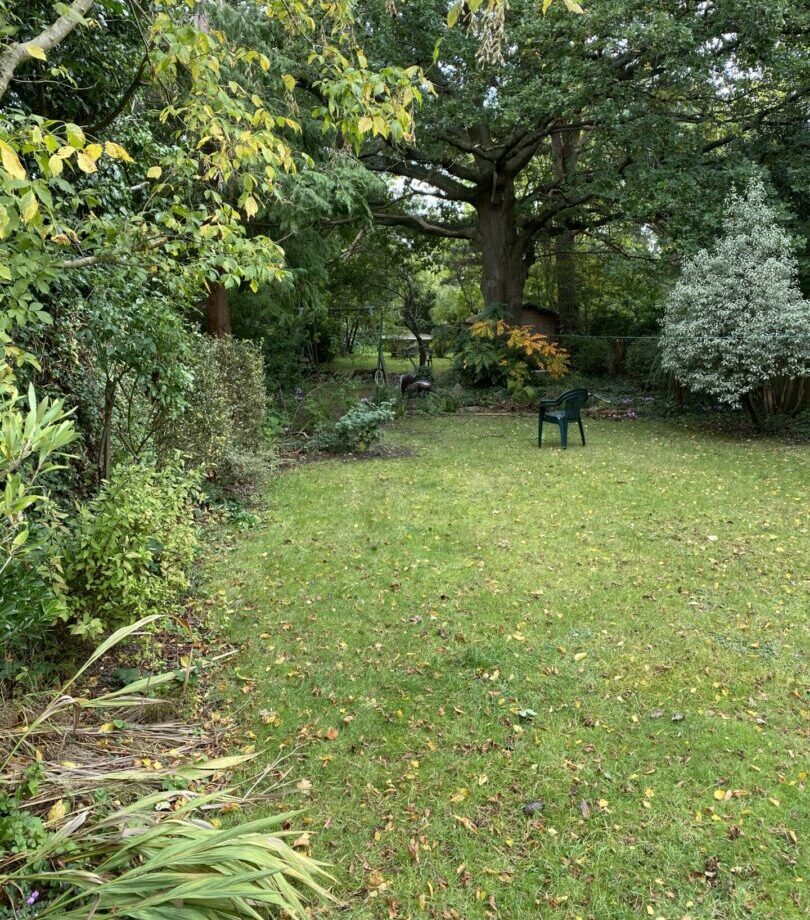 Our clients contacted us as they needed an attractive and accessible path. The client needed the path in order to access the lower garden and shed, particularly in poor weather. The path needed to be wide enough for a wheelchair and edged in setts to give it strength at the sides.
Firstly we looked at the finish the clients would like. Our clients wanted a sandy colour pathway. They liked the 6mm Barley Butter and 6mm Golden Pearl finish. Eventually decided upon 6mm Barley Butter with Mint Sandstone setts as edging. The pathway was in total 30m long so it was very important to get the finish right.
SureSet permeable paving is a resin bound product that we regularly use in a variety of residential settings, including driveways, paths and patios. We are proud to be an SureSet Approved Installer, and have used their resin bound permeable paving in a variety of projects.
We have produced a guide to keeping your resin surface looking it's best. You can find it here: Resin bound surface maintenance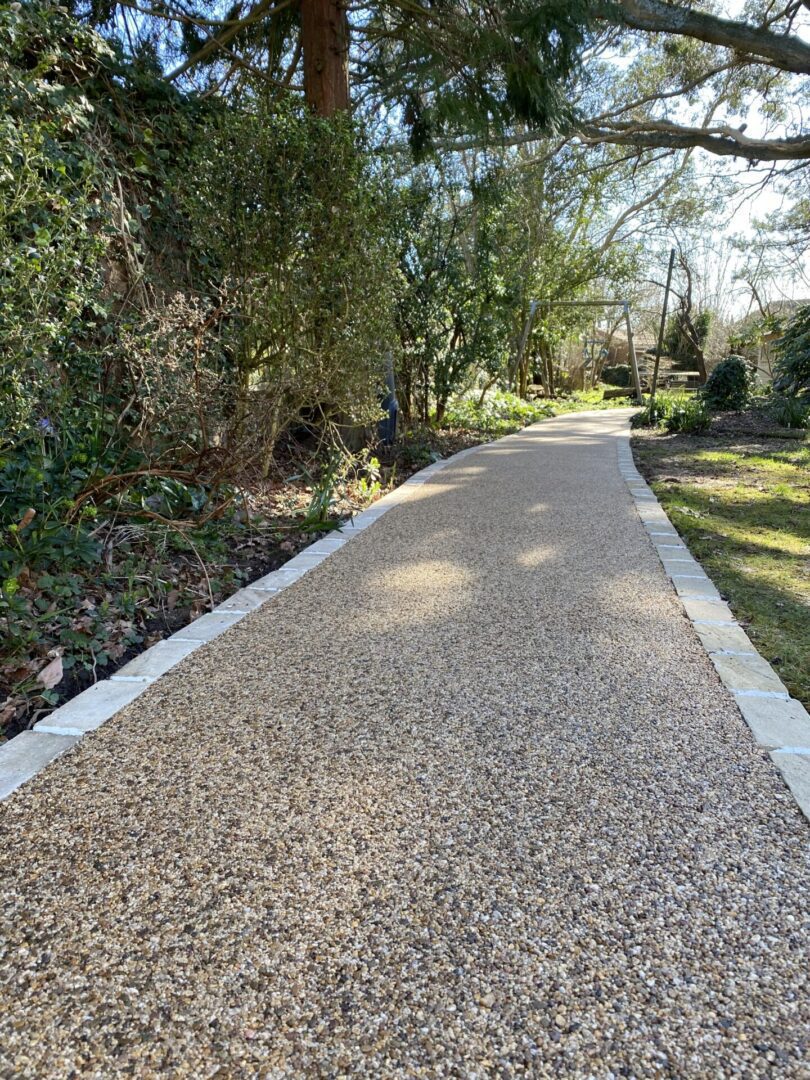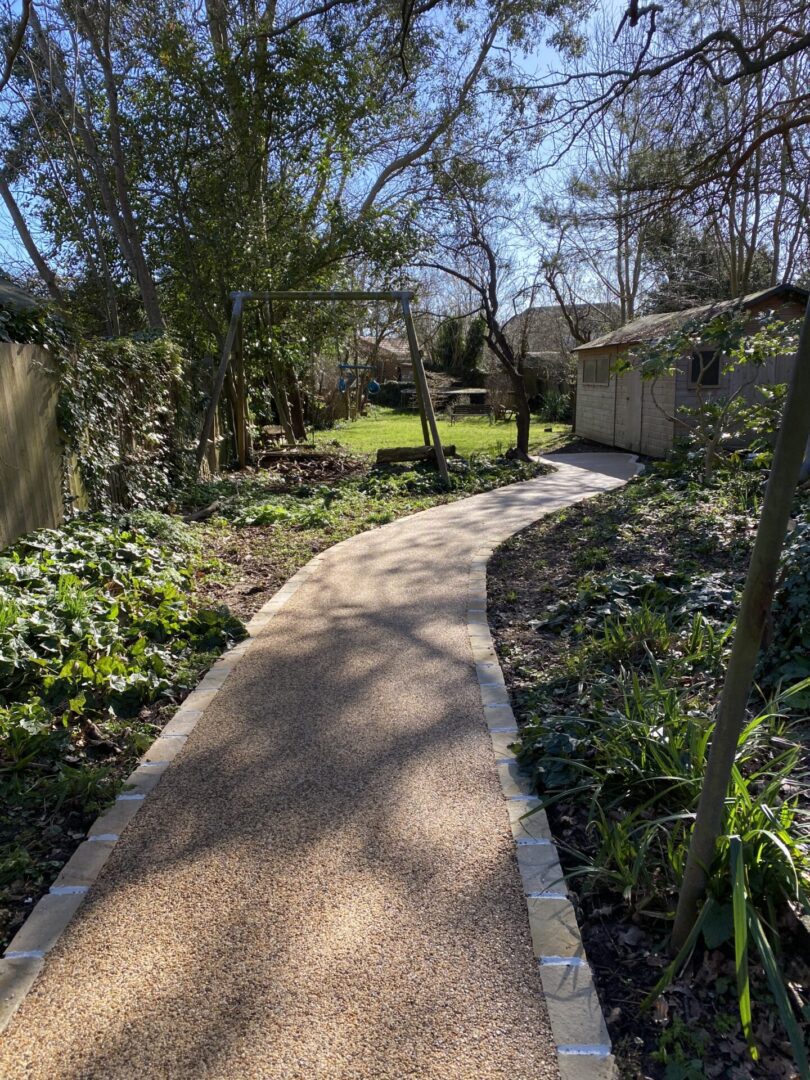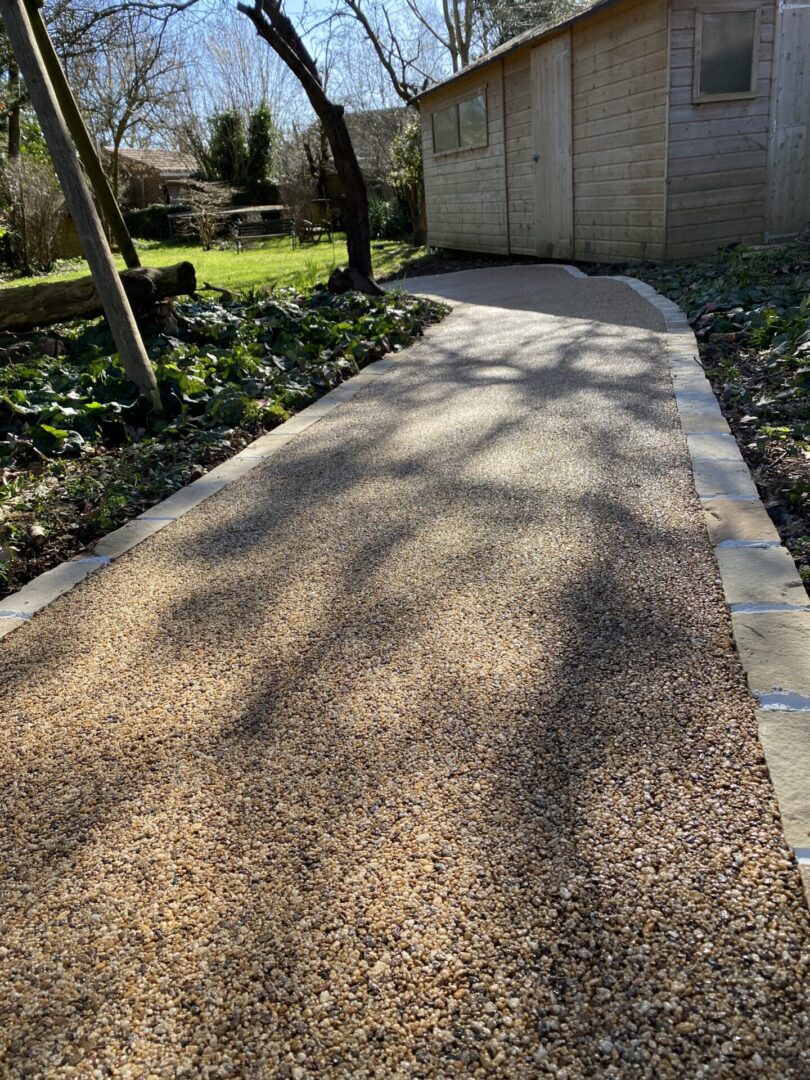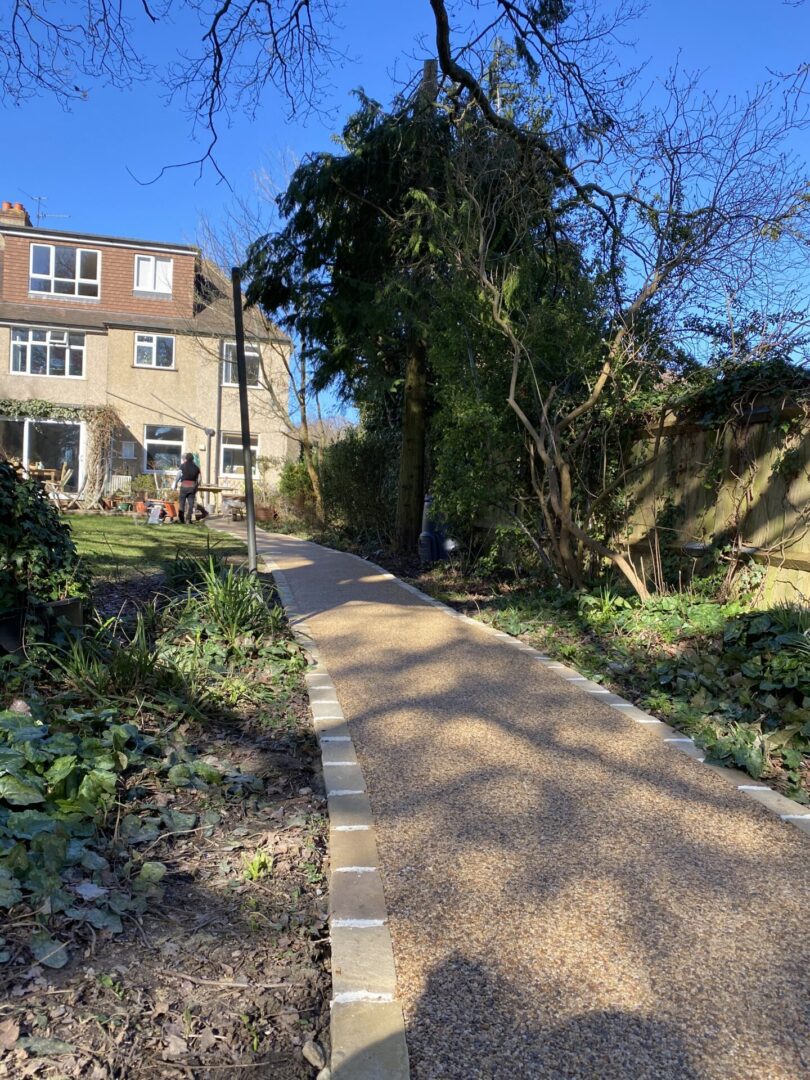 We are really pleased with it - thank you all so much!