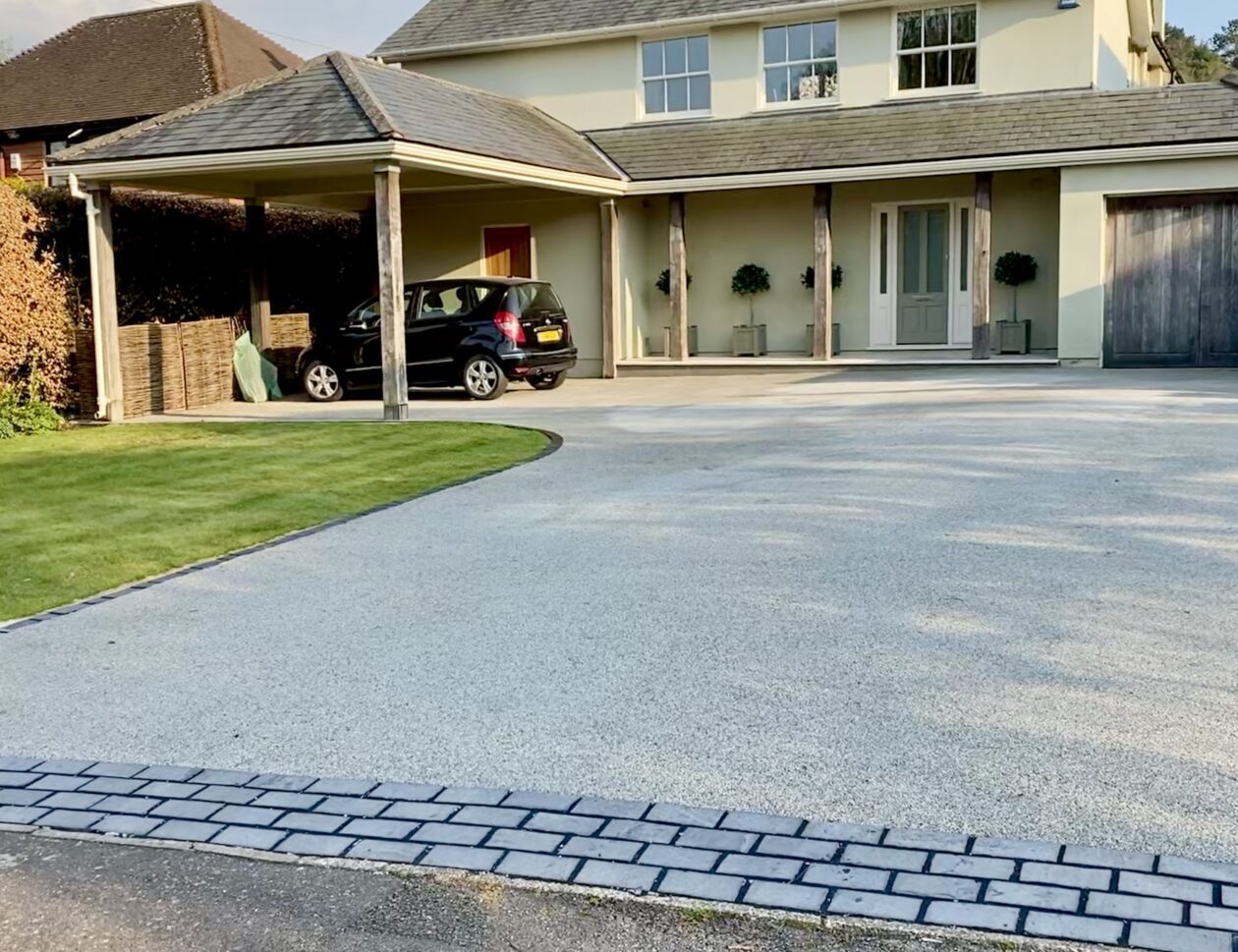 A guide price for a project this size (not including planting or designer fee) would be around £15,000 - £20,000inc VAT.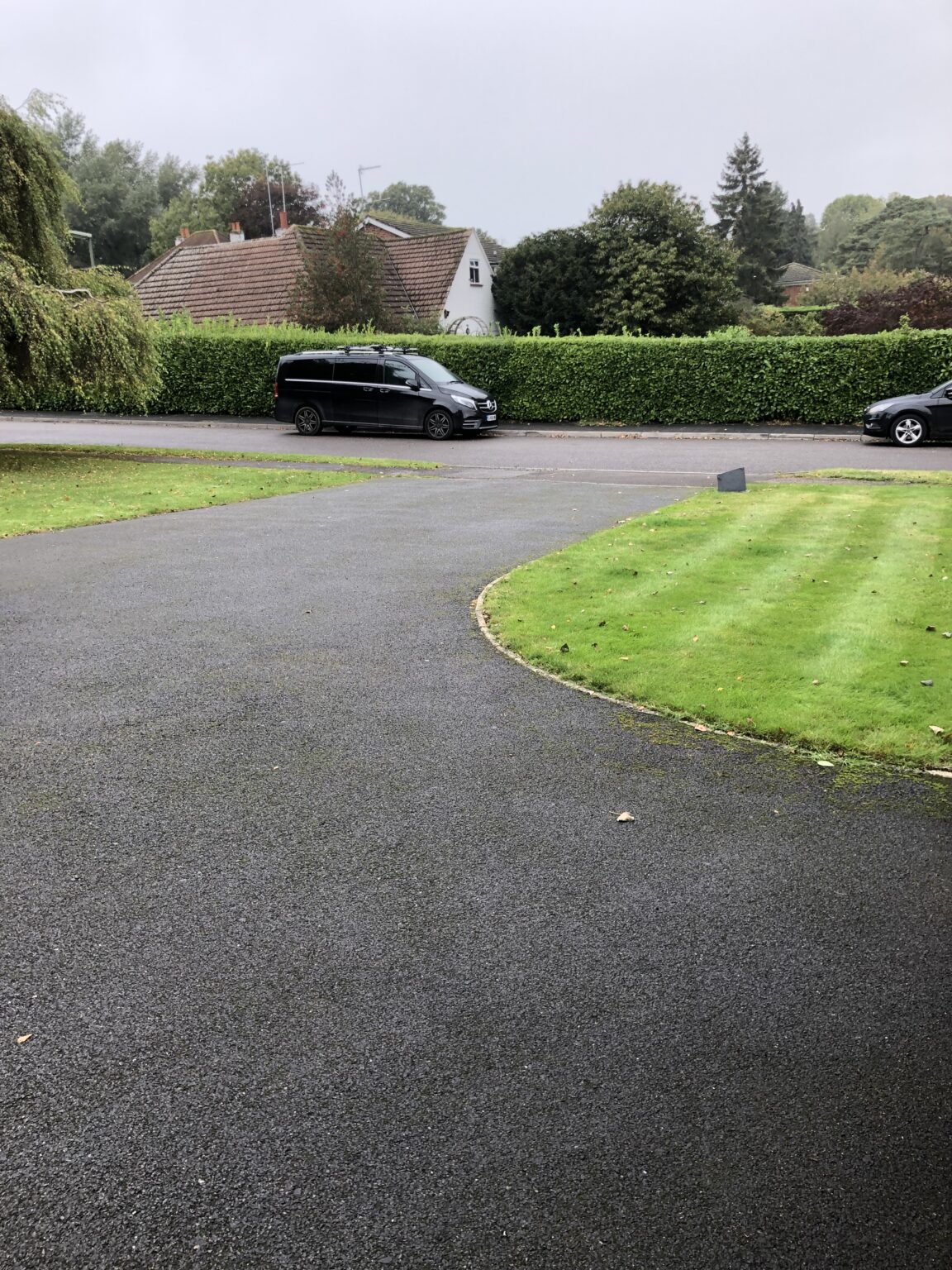 Previously our client in Dorking had a tarmac driveway. It was installed with the intent of having the resin surface installed in the future.
As the tarmac was in excellent condition we could use it. With a little bit of cleaning, it was perfect as the base for a SureSet resin bound surface.
Furthermore our client was looking for a new paving slab for the porch and setts to edge the driveway.
Another key point that the client wanted addressing was the porch paving. It was in need of updating. The client liked the mellow tones of a limestone but wanted the area to be low maintenance. Consequently porcelain was chosen. After lots of discussion on design, Slab Khaki from London Stone was decided upon, with a bespoke paver size to fit the area and a 40mm bullnosed edge.
SureSet permeable paving is a resin bound product that we regularly use. We use it in a variety of residential settings, including driveways, paths and patios.  Our client chose Sterling silver finish in 6mm aggregate. They opted for granite setts on the entrance and surrounding the driveway.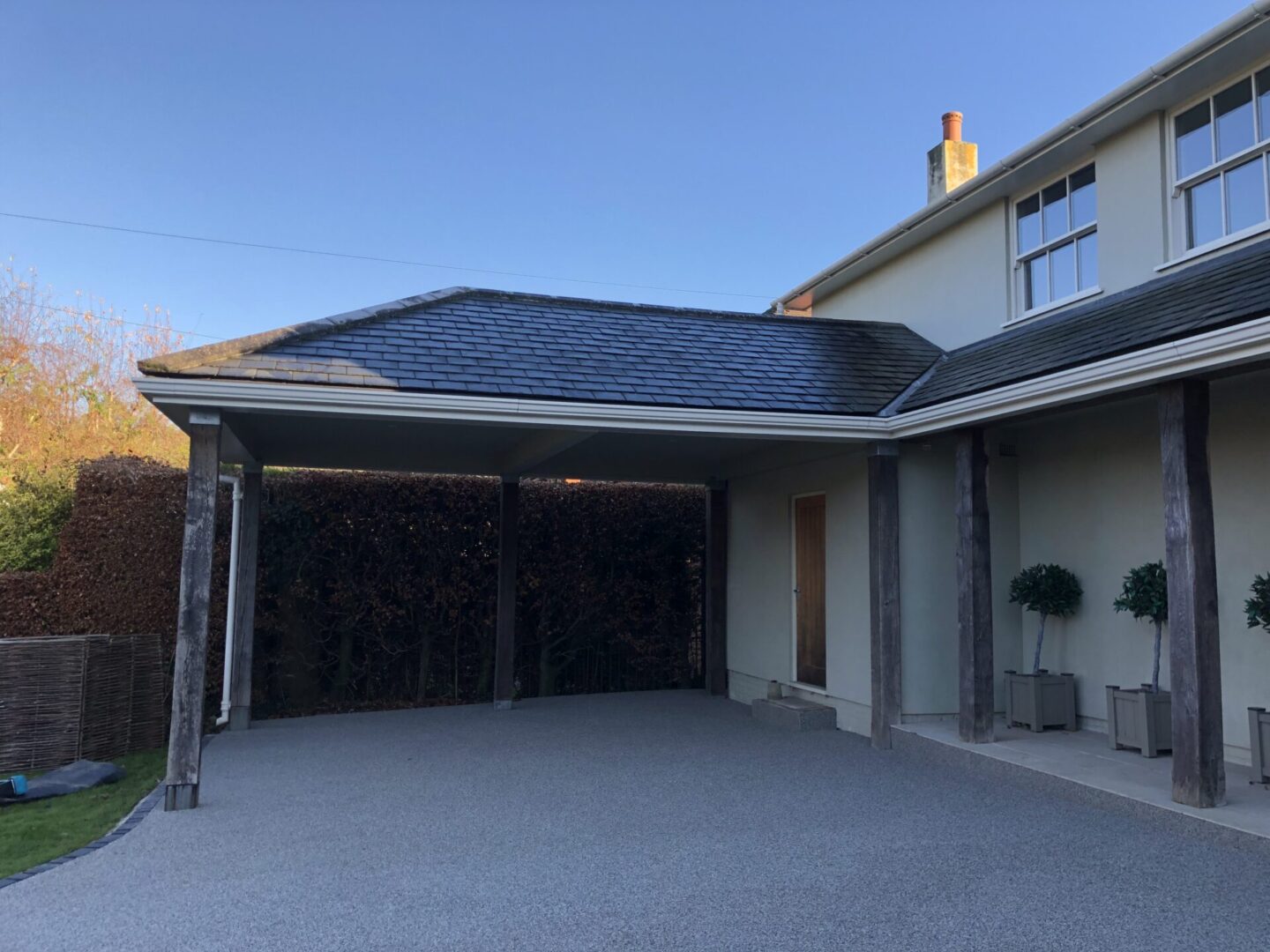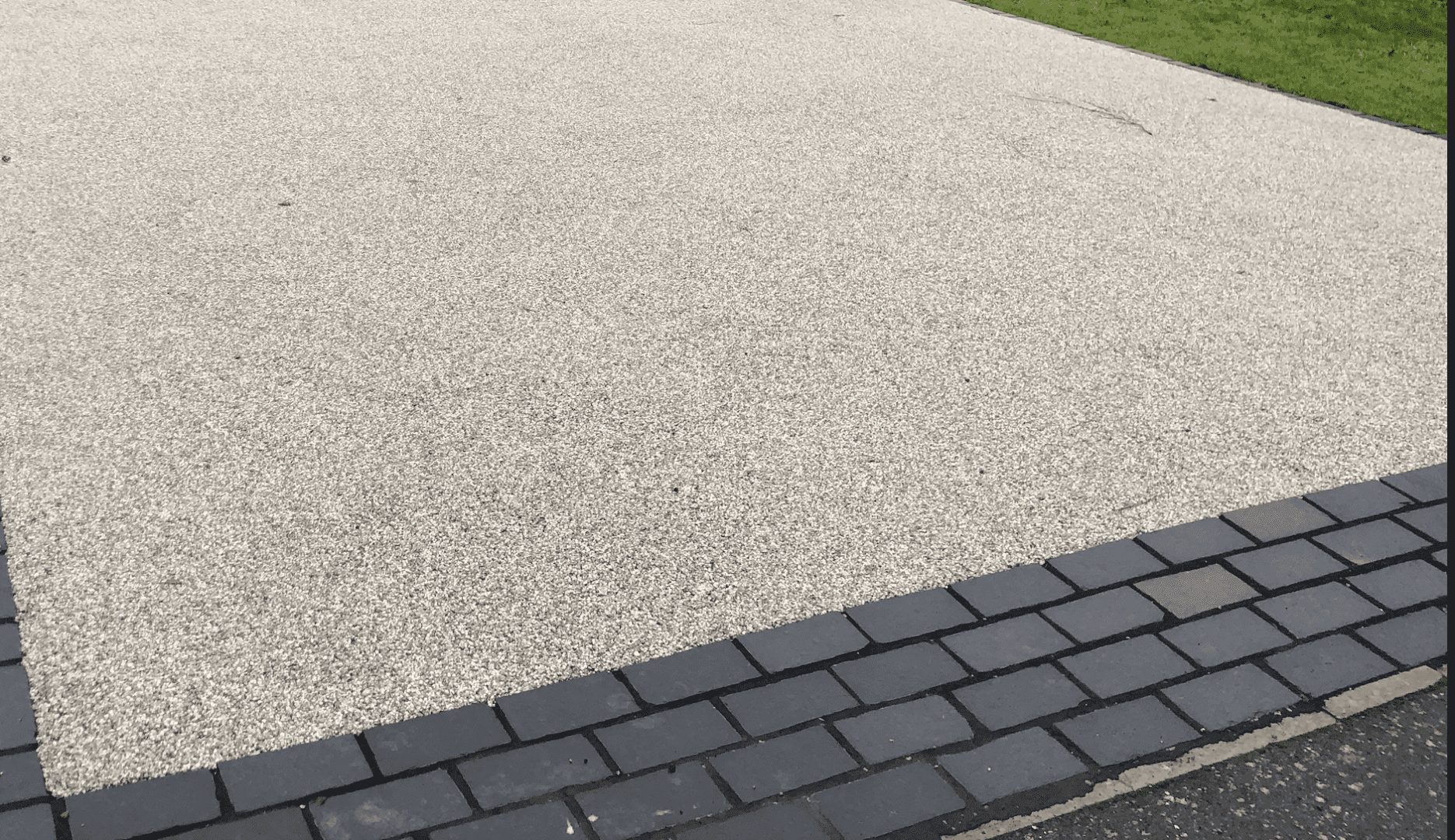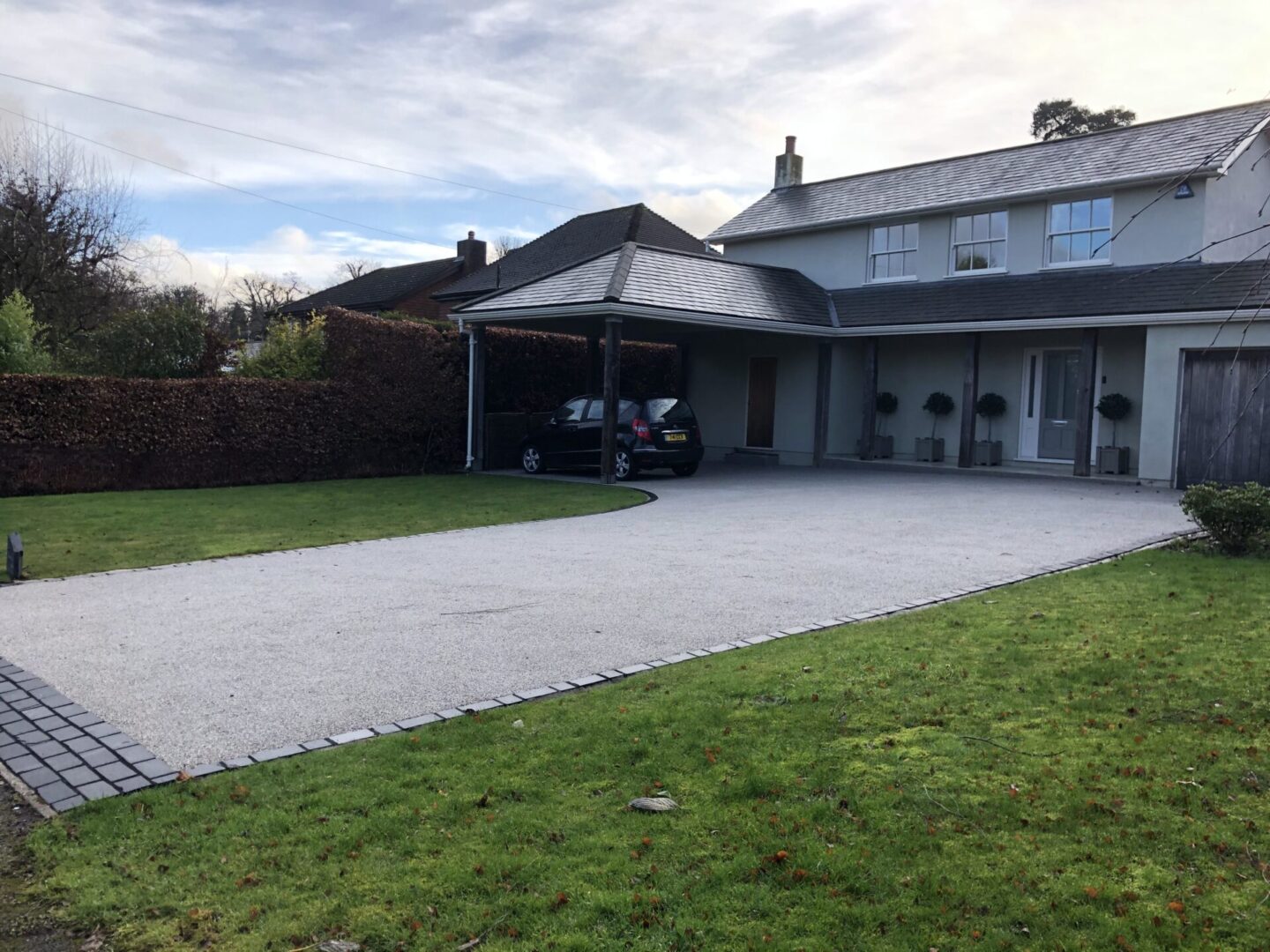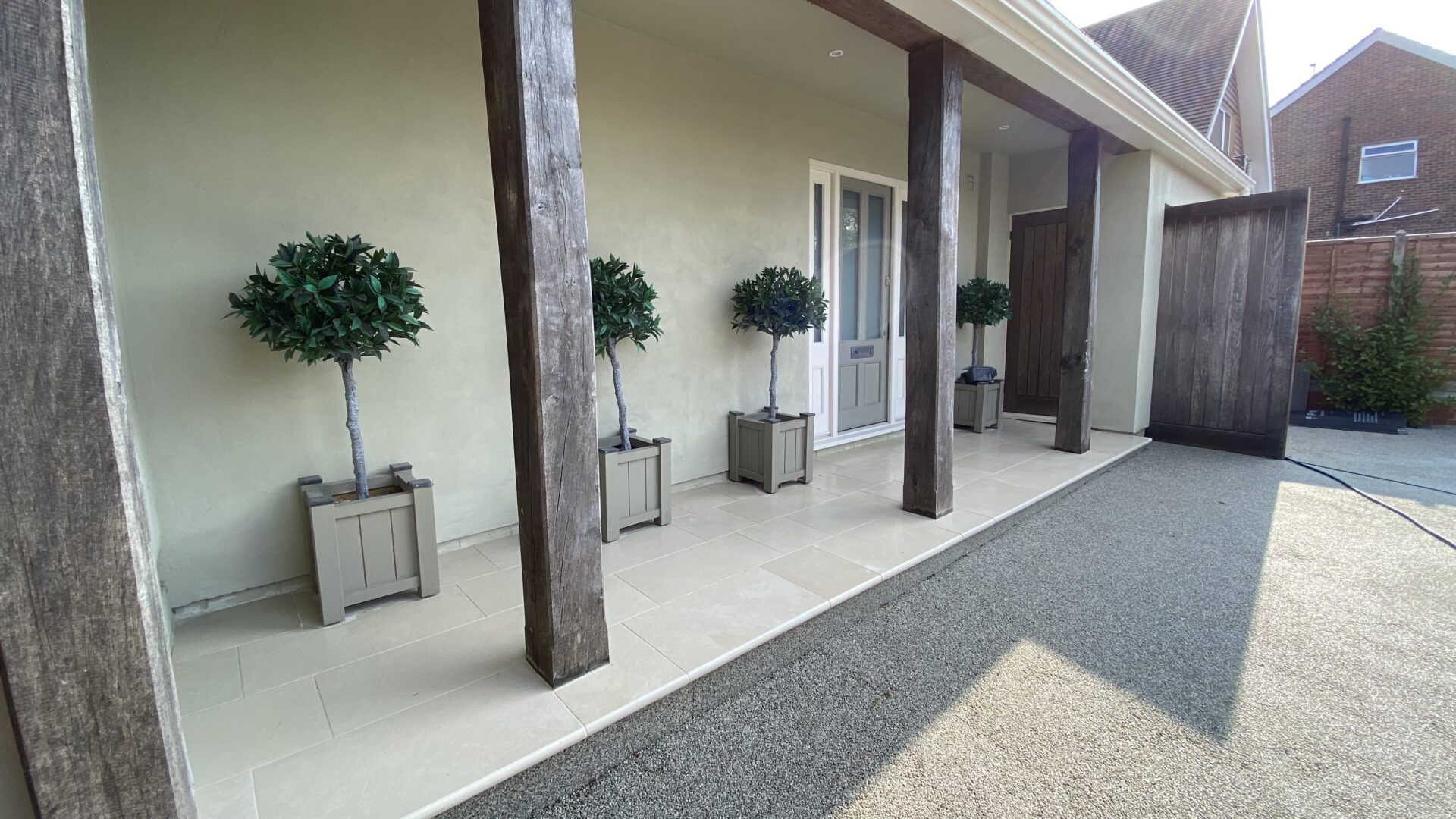 Thank you for everything. I am very happy with the new steps, they make such a difference.
And I'm delighted with the porch! The porcelain is lovely and the resin upstand and bullnose edge look great. Thank you Susan for all the time you spent designing it.