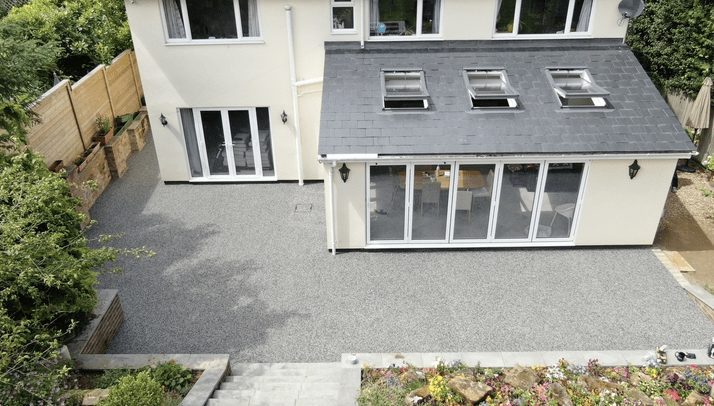 A guide price for a project this size (not including planting or designer fee) would be around £15,000 - £20,000inc VAT.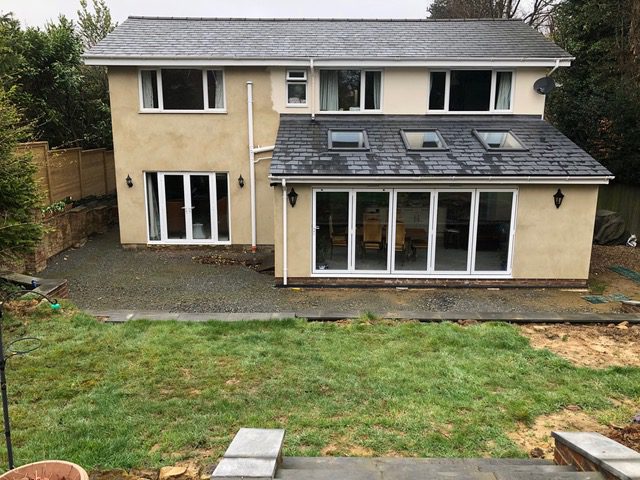 Our client had been making improvements to their house and garden. Next on the agenda was the back garden patio. They had a compacted type 3 aggregate base that was in need of some levelling. Resin bound aggregate was the first choice due to the permeable nature of the surface.
First we discussed the suitability of the current base. With some additional type 3 and levelling we were able to make the base the correct spec. Next we installed Kinley metal edging around the areas that didn't have a strong hard edge. Then we used SureCell® reinforced grid structure to go on top of the type 3 aggregate. This was then filled with clean aggregate. Finally we installed a 24mm thick resin layer in Sterling midnight.
SureSet permeable paving is a resin bound product that we regularly use in a variety of residential settings, including driveways, paths and patios. We are proud to be an SureSet Approved Installer, and have used their resin bound permeable paving in a variety of projects.
We have produced a guide to keeping your resin surface looking it's best. You can find it here: Resin bound surface maintenance
Ayegardening are tremendous; they supplied and installed our SureCell & SureSet resin bound paving for our patio. They were great through the quoting process and equally flexible throughout the installation process. We love our space! thank you