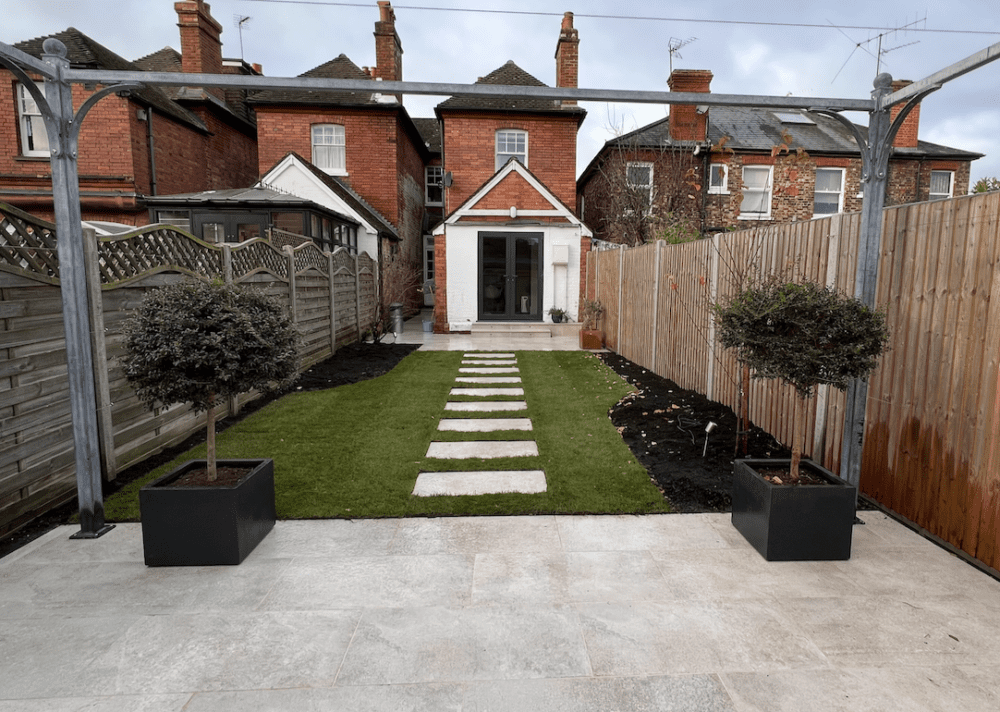 A guide price for a project this size (not including planting or designer fee) would be around £20,000 - £25,000inc VAT.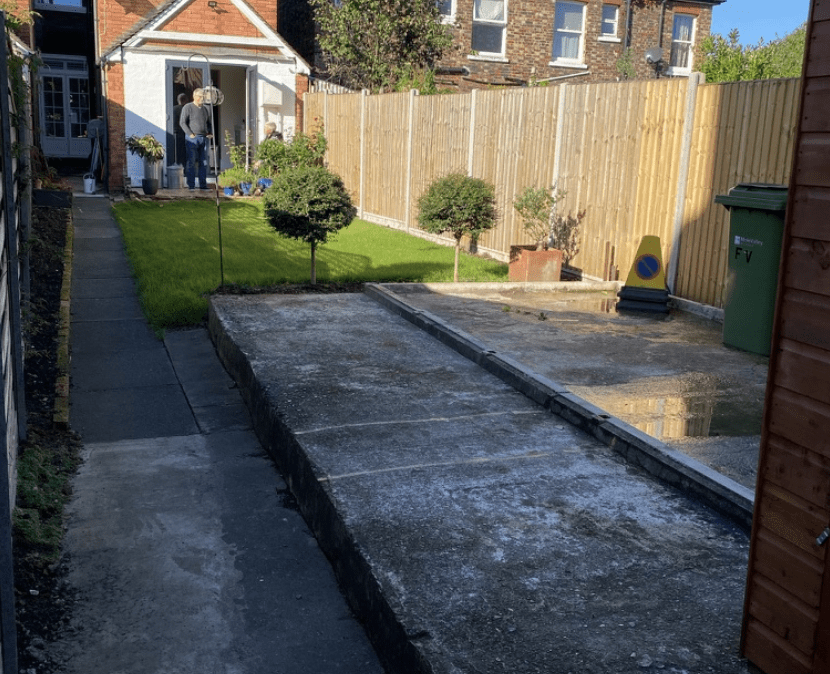 Hugh and Leanne instructed Ivan Tucker from New Leaf Design to design the garden. They had an old floor from a previous lean-to as a patio and a large slab of concrete at the back garden, connected by a concrete path and rectangular lawn. The side of the house was dark with broken concrete.
Ivan's garden design brief was to renovate the entire existing back garden including the side passage to the dining room. The rear garden was to provide a relaxing and socialising space for the clients and their friends and family. Two patio areas where designed, a patio area from the rear double doors from the kitchen and a separate relaxing space at the end of the garden with room under a pergola for lounge-type seating.
The focus for this garden was on quality materials that would suit the traditional style of the house but bring a modern aspect to the design. The pergola is bespoke and is from Harrord Horticultural. The paving and steps are Gea porcelain from London Stone
The step lighting and flower bed spike lights are from Collingwood.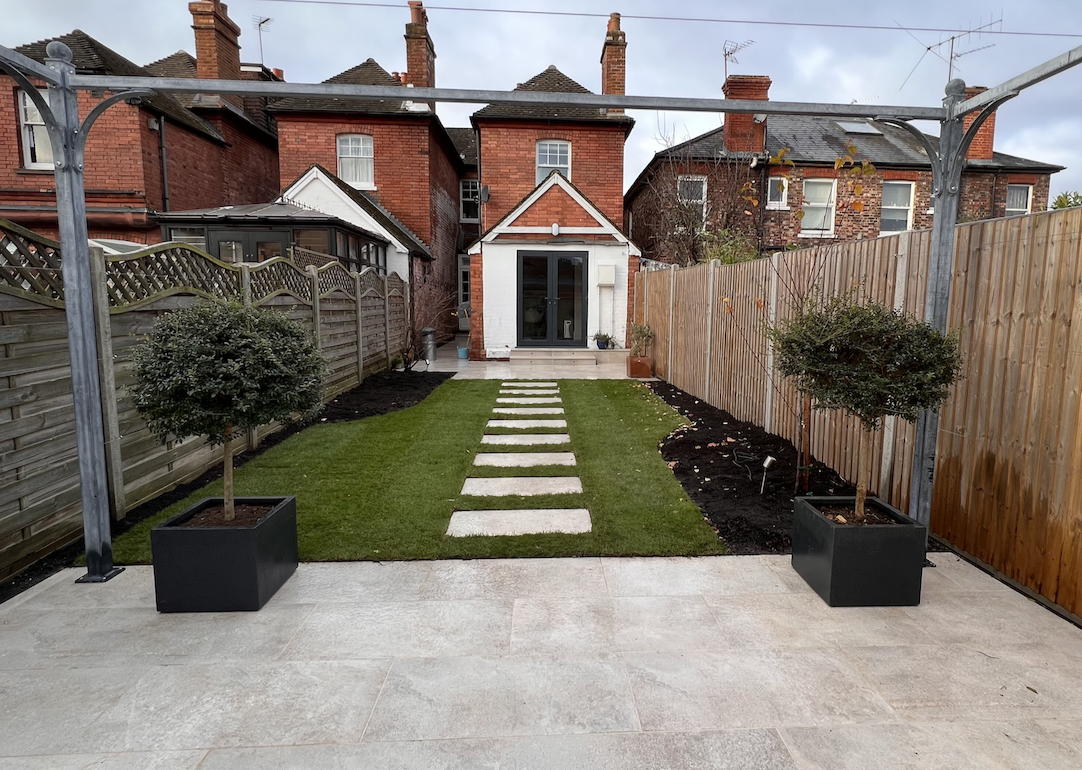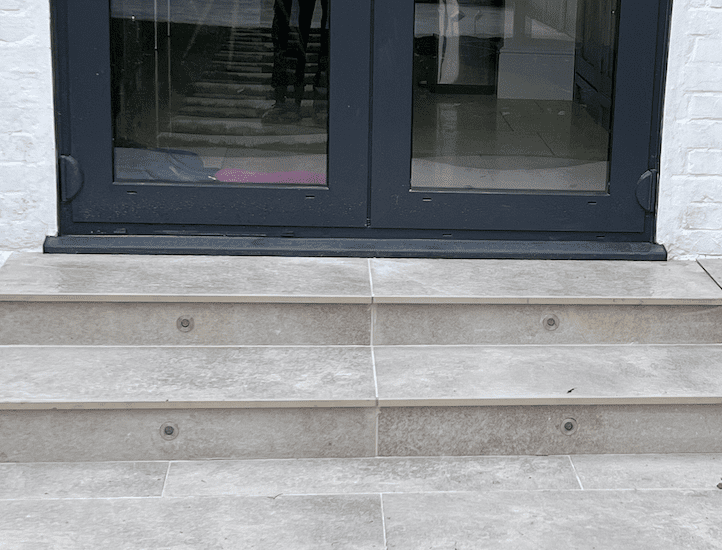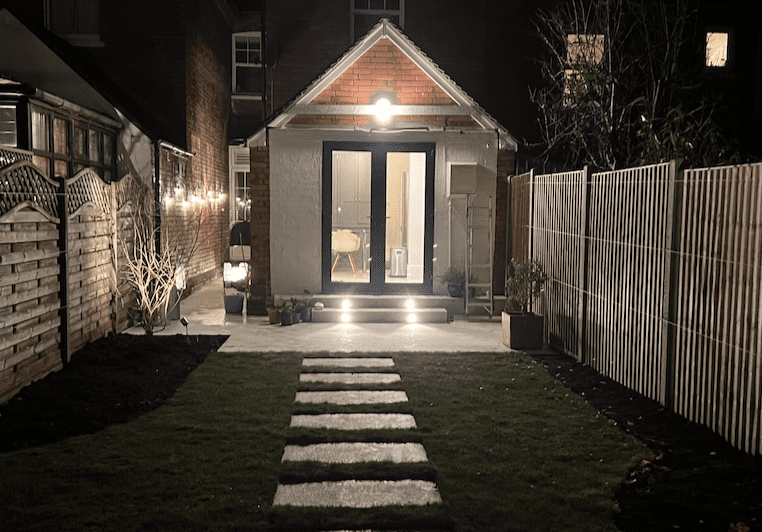 We are so pleased we went with you for the project and please thank the team for all their hard work - no charge for all those teas and coffees!