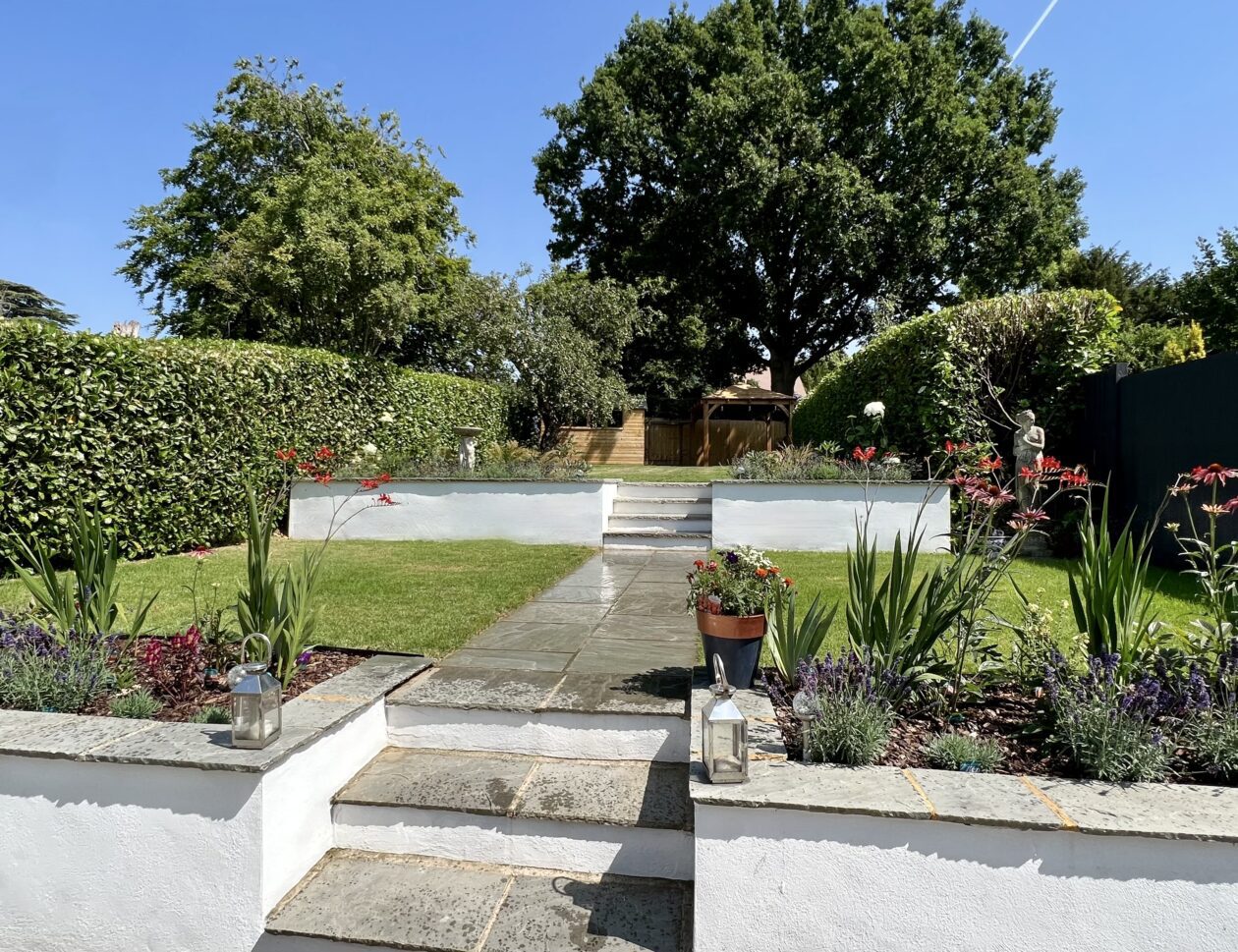 A guide price for a project this size (not including planting or designer fee) would be around £18,000 - £20,000inc VAT.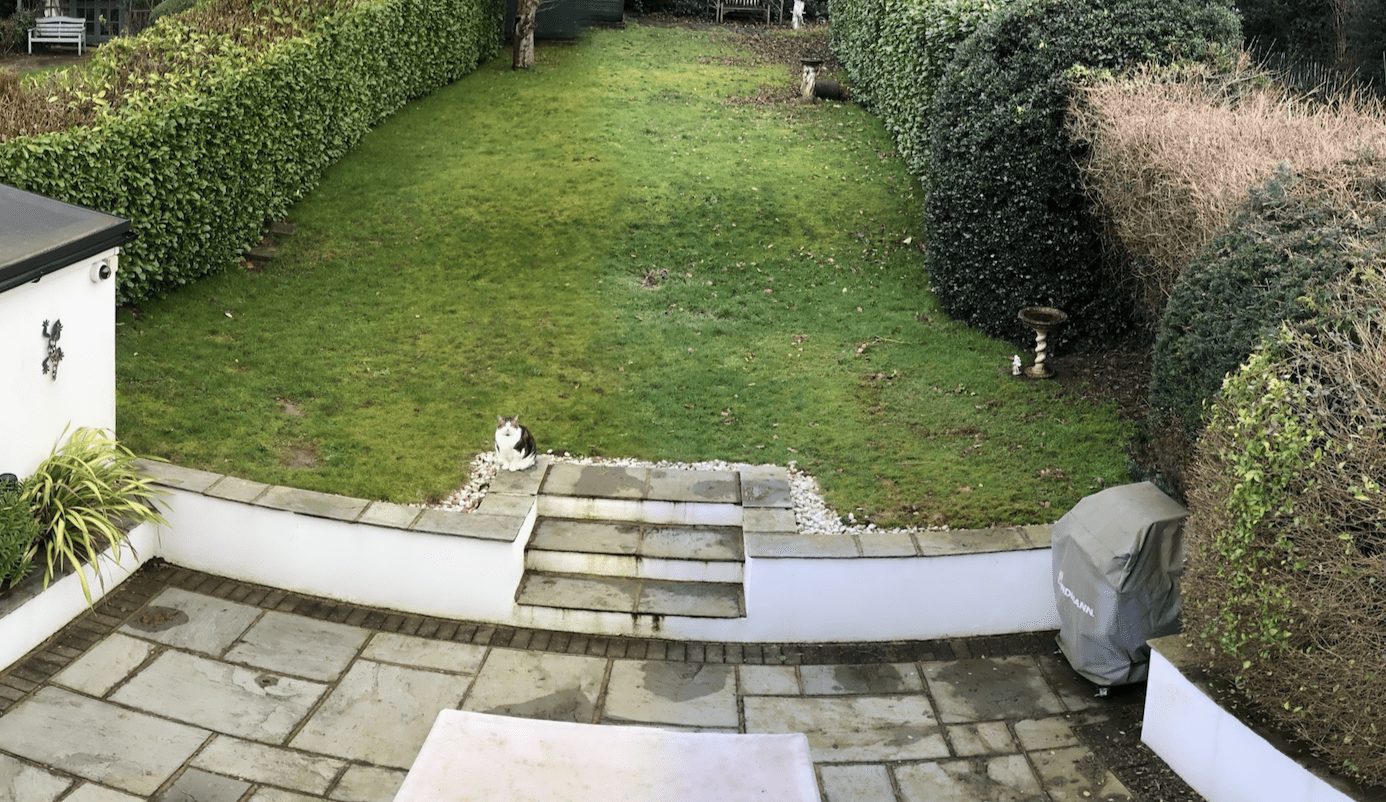 Our clients had a kandla grey patio and rendered retaining walls already in place but the rest of the garden was a plain slope and didn't add any value to the space.
At the bottom of the garden, where we removed a hedge, we installed cost-effective close-board bay fencing to hide any unsightly branches. At the side of the back patio space, we installed a lower close-board fence so our clients could still talk to their neighbours over the fence- how refreshing!
The stepping stones add an interesting feature to the lawn and are less obtrusive than a path down this longer part of the lawn. They are 60cm x 30cm Indian sandstone pavers in Kandla grey to match the path we installed, the coping and the client's existing patio.
As our clients already had white-painted rendered walls and Kandla grey Indian sandstone patio and steps, it made sense to continue with this theme. Our clients required us to remove some wide hedges so that they could better use the space. This gave them more planting space near the house and patio space at the back of the garden. Once we had finished all the hard landscaping, irrigation installation and lawn they then spent time planting out the garden themselves and then at a later date added a pergola at the bottom of the garden. This is a good example of phasing the landscaping of the garden.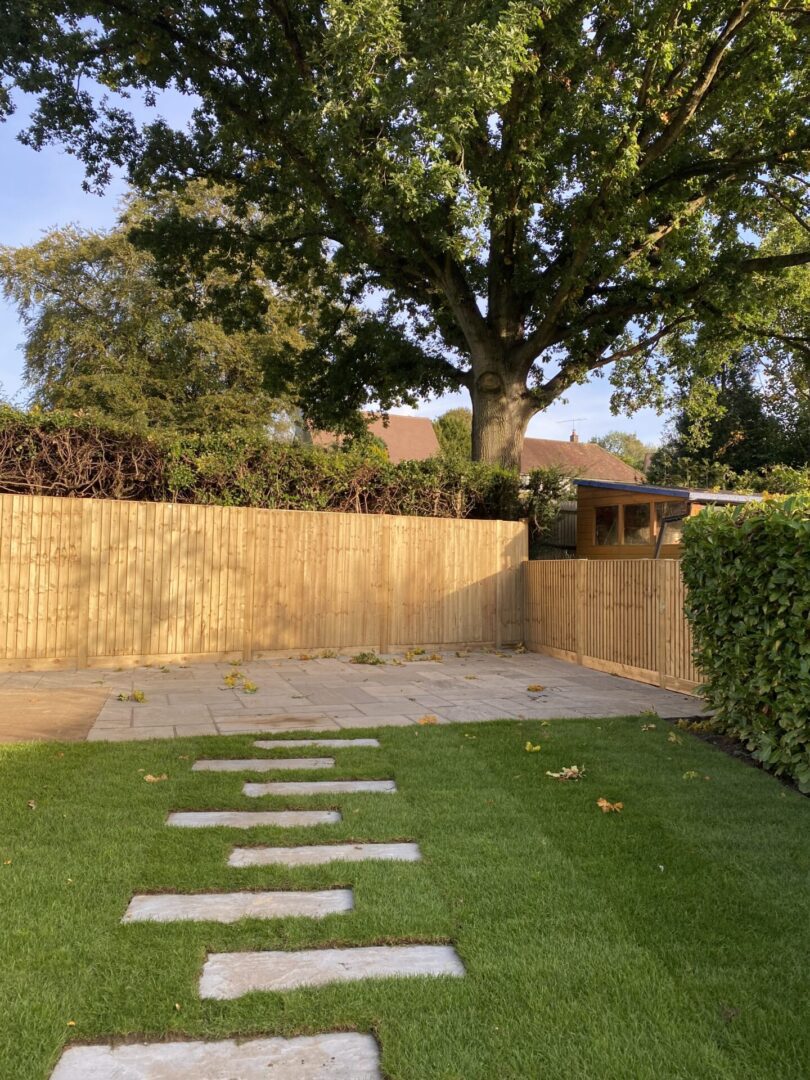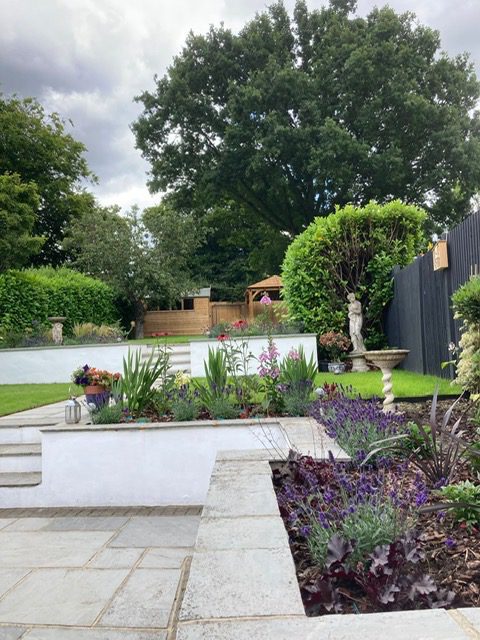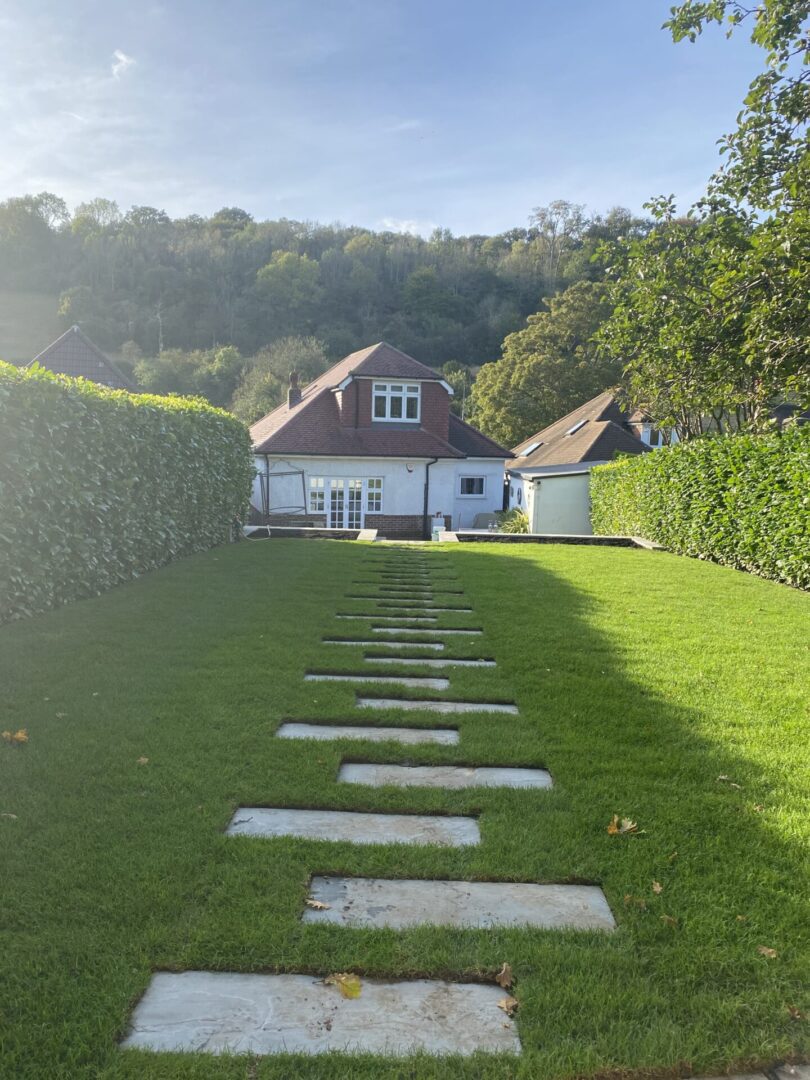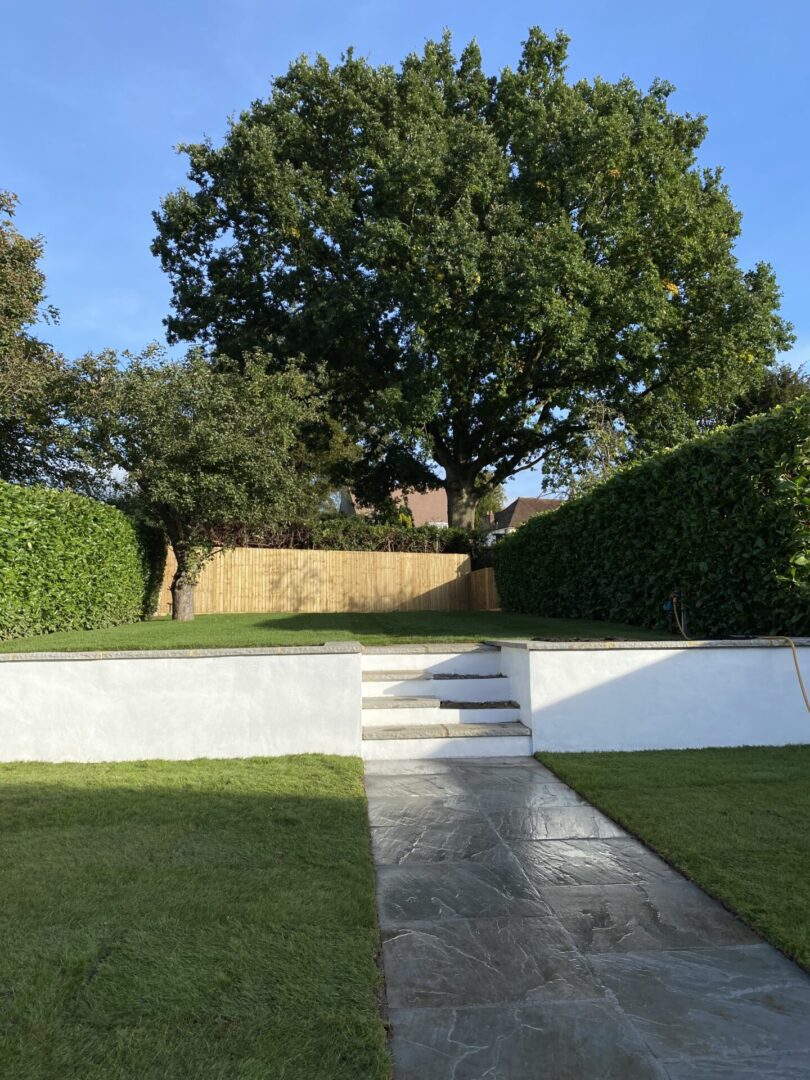 The garden is a source of joy to us, thank you.