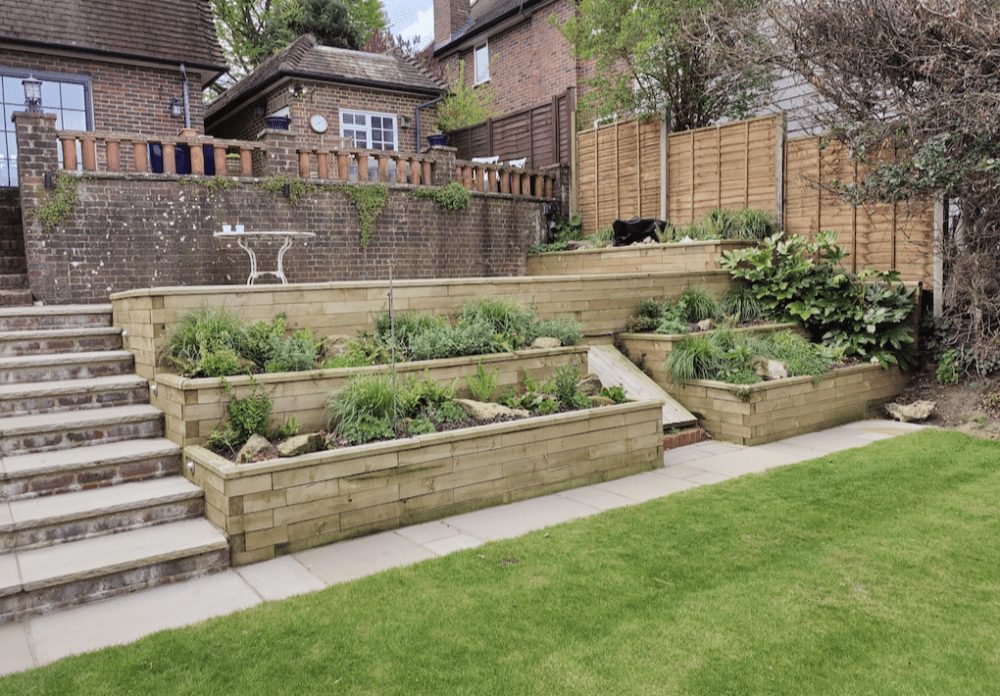 A guide price for a project this size (not including planting or designer fee) would be around £40,000 - £45,000inc VAT.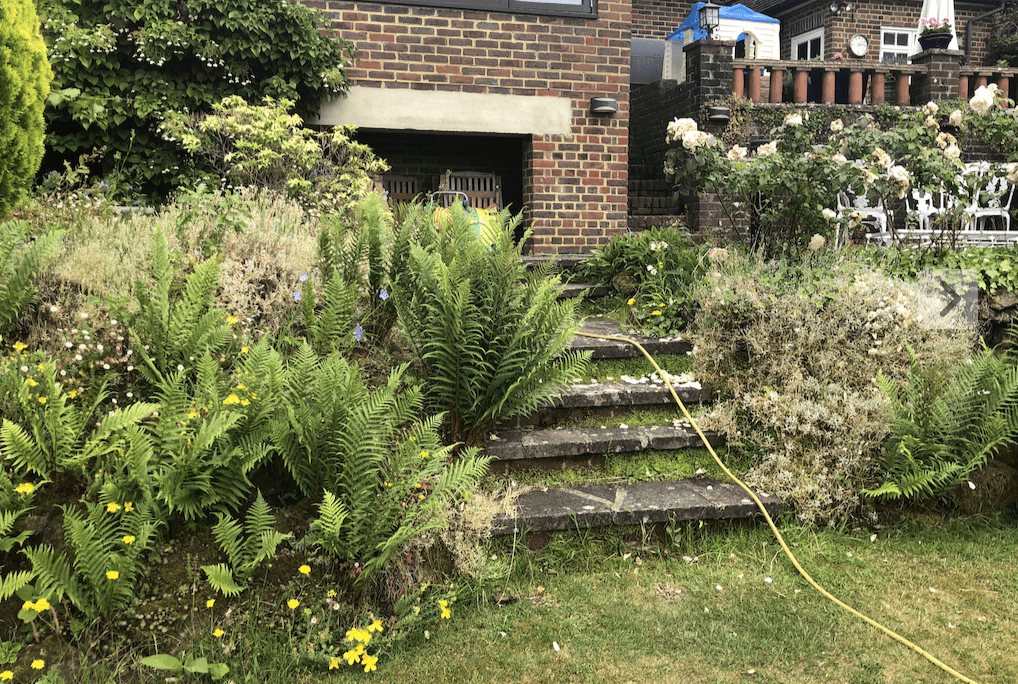 Our client contacted us with a view to getting a tiered section in the middle of their garden cleared and redesigned. They had previously had a swimming pool surround renovated and wanted to now focus on the middle of the garden.
The challenge for us was that this section of garden was only accessible through the narrow path and down some steps.