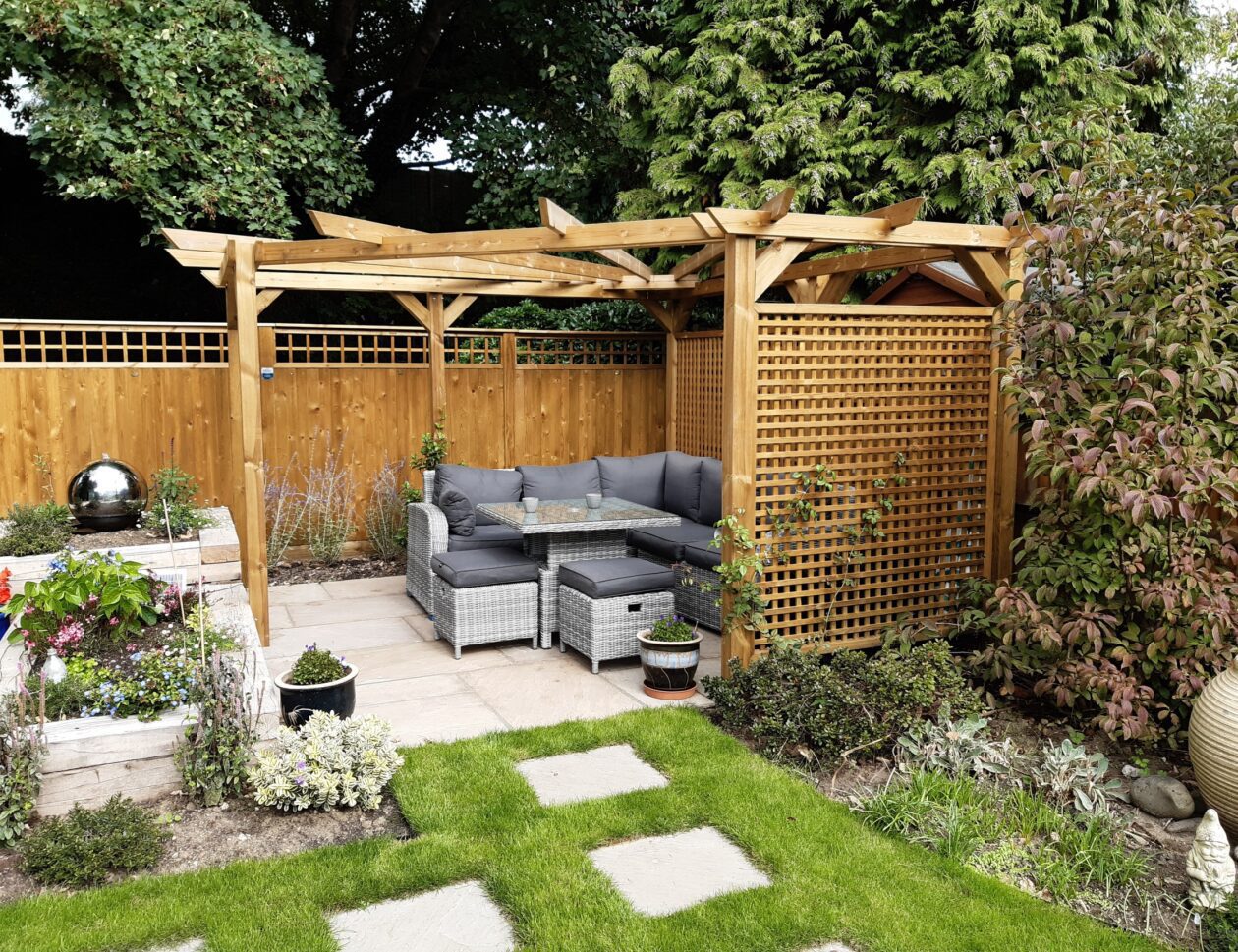 A guide price for a project this size (not including planting or designer fee) would be around £20,000 - £30,000inc VAT.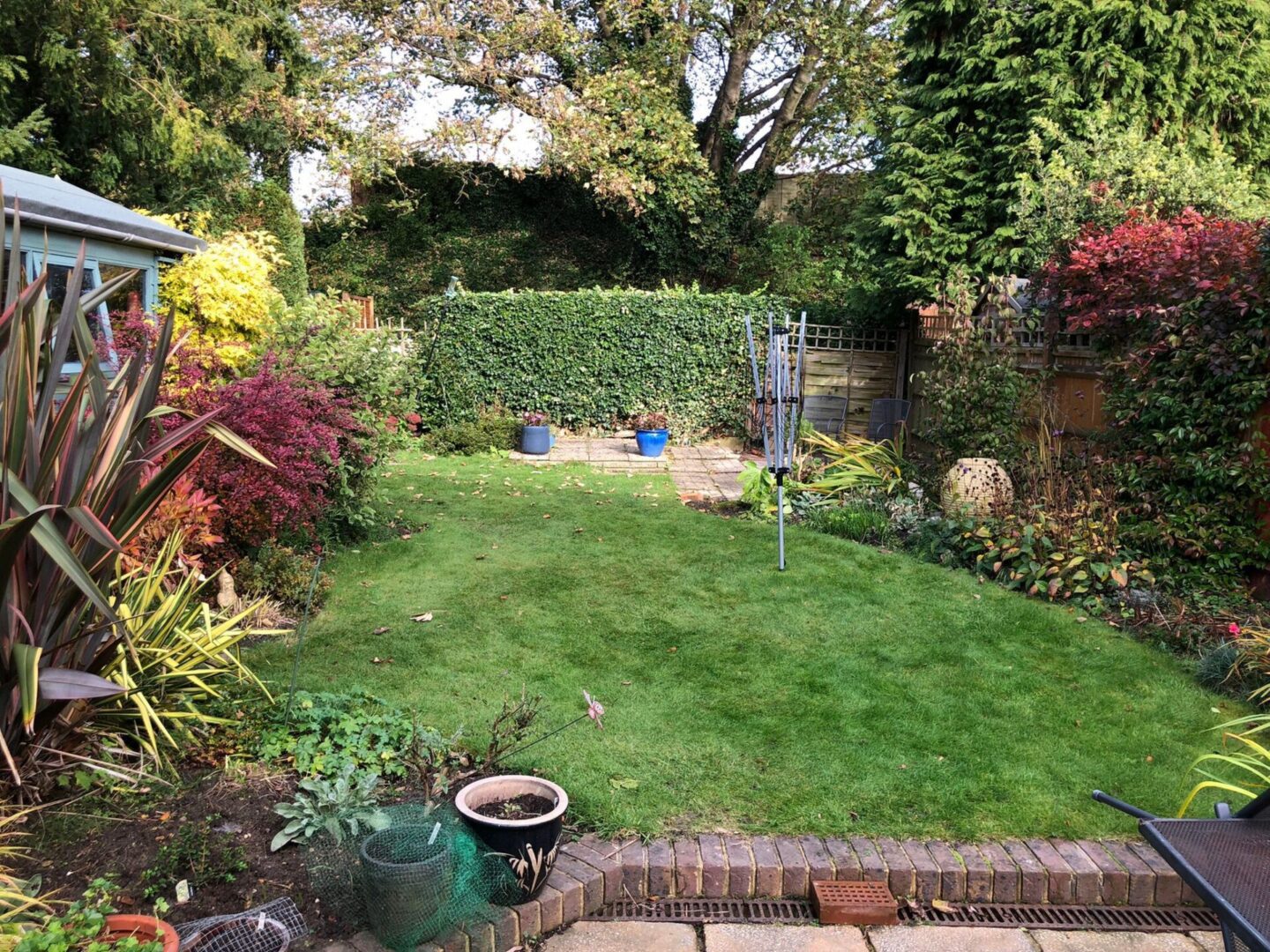 Renée Canter, from the Girl Who Gardens, got in touch with us when she designed an area in this garden for her clients in Reigate.
The focus for this project was the back of the garden. Previously a summerhouse had been removed. The plan was to remove the old hedge behind the area. Next the plan was to install new fencing and a new pergola with trellis over a new corner Indian sandstone patio.
Key tasks included:
Installing a new Jacksons fence to the back of the garden incorporating a new wrought iron gate. The gate would give access to the 'no mans land' between their garden and the carpark beyond. 
Installing a new lawn with stepping stones. These would be in Indian Sandstone to match the new patio. Also these would link the existing patio with the new patio and onto the gate. 
Finally we were building two sleeper raised beds next to the patio. The idea was to have 3 new flower beds of differing heights. One at ground level, one at 2 sleepers high and one at the back at 3 sleepers high. The third bed was to be used for planting and a water feature. 
We designed a bespoke pergola using Jacksons pergola elements. This was installed over the patio with its centre point being the back right corner. Also trellis was included to the back of the pergola on the Northeast and South Sides. This broke up the view into the patio area from the house. 
The trellis panels are also from Jacksons Fencing.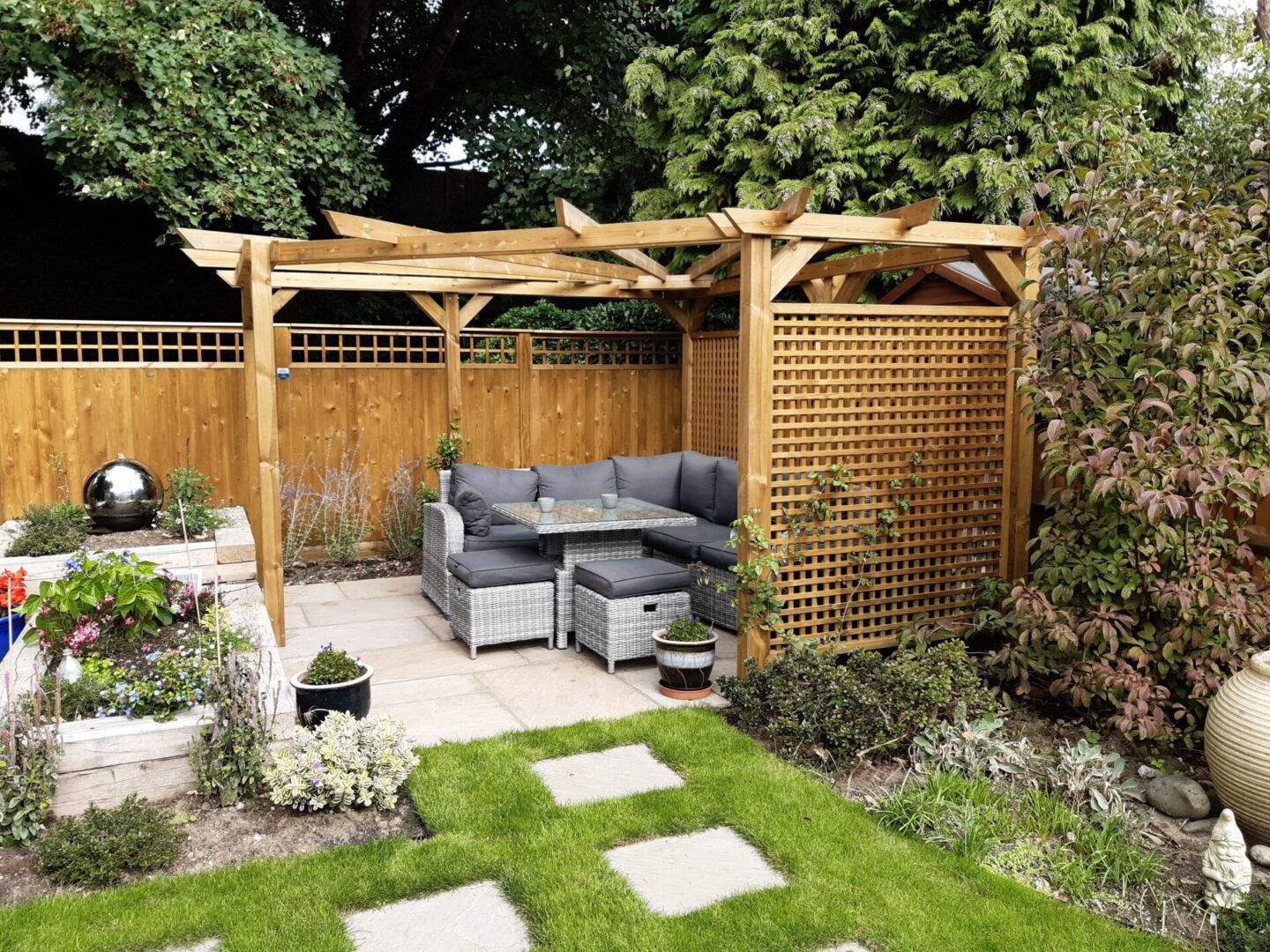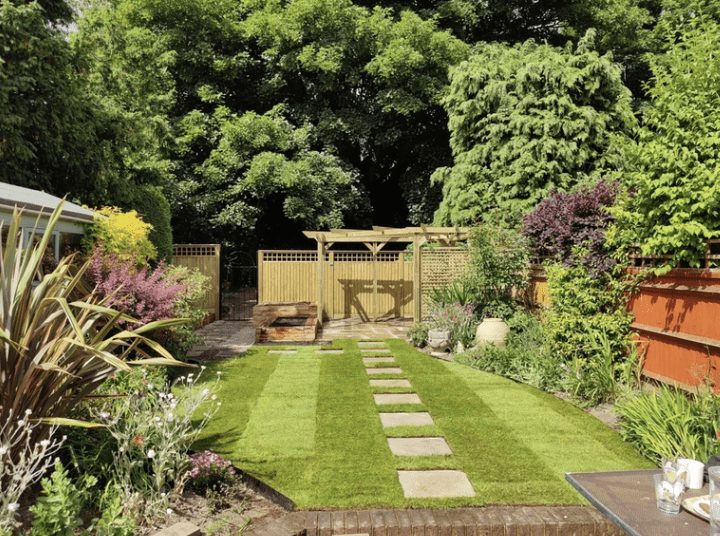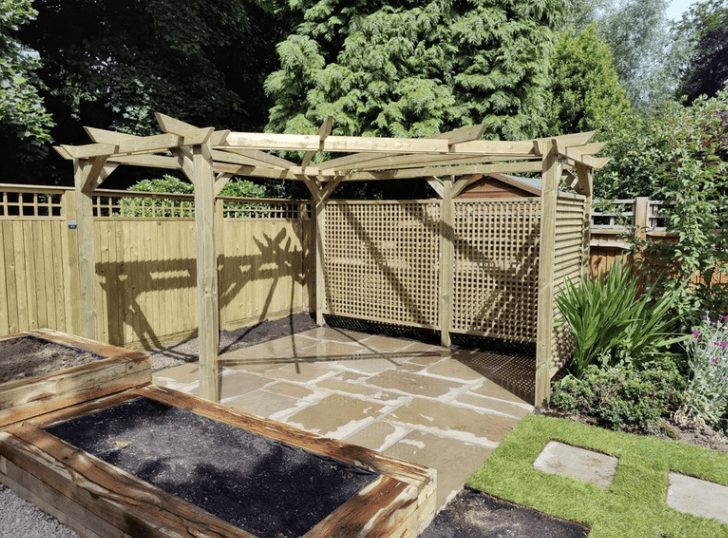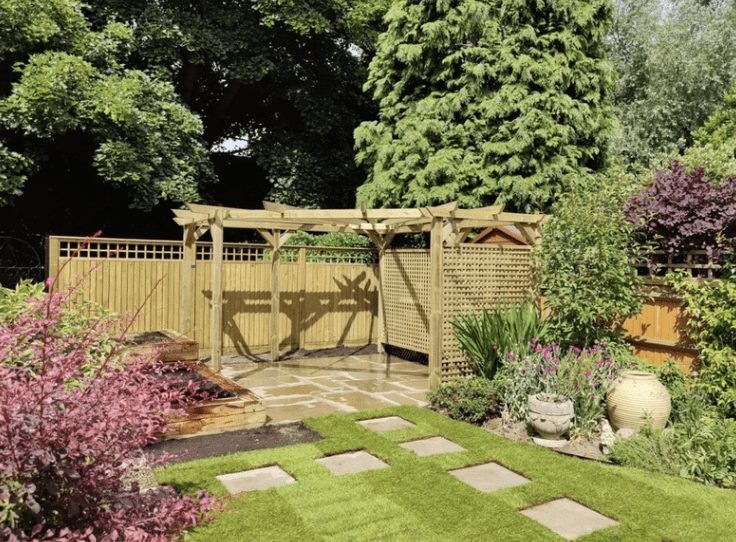 The garden is looking resplendent in the mid-summer sun.
We are really enjoying the garden in many ways this is the best time of the year.
Looking forward to next year.