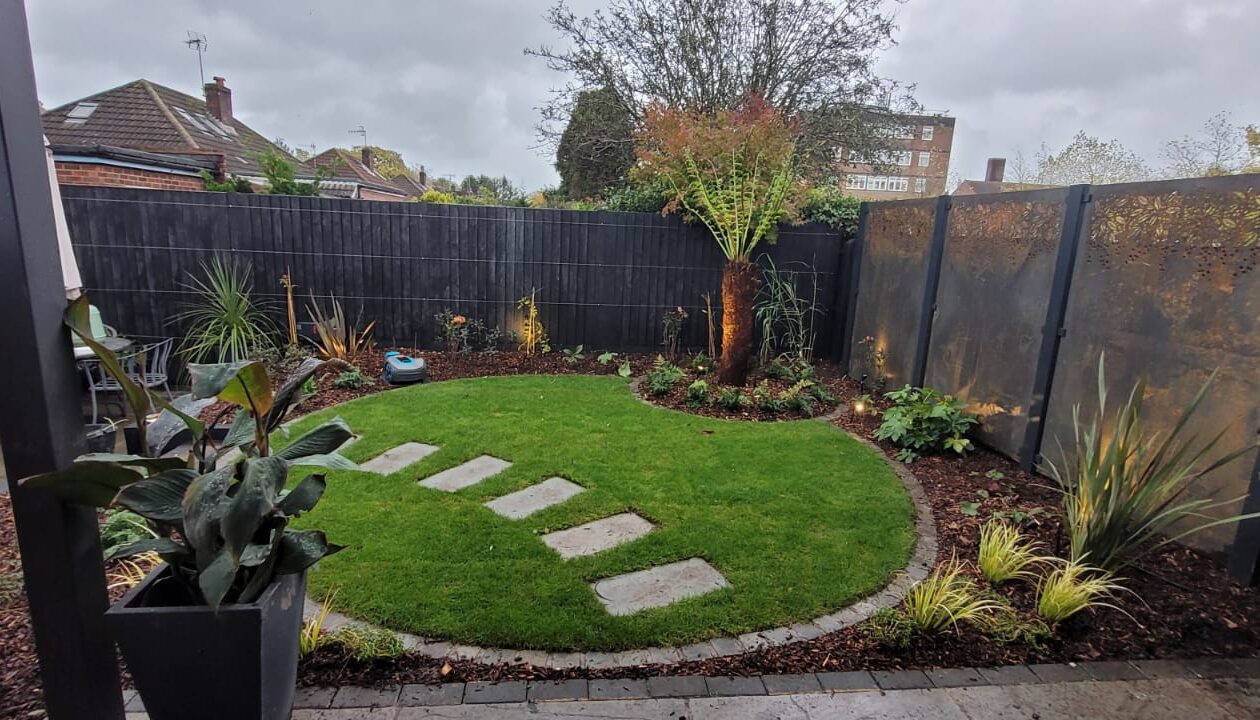 A guide price for a project this size (not including planting or designer fee) would be around £20,000 - £30,000inc VAT.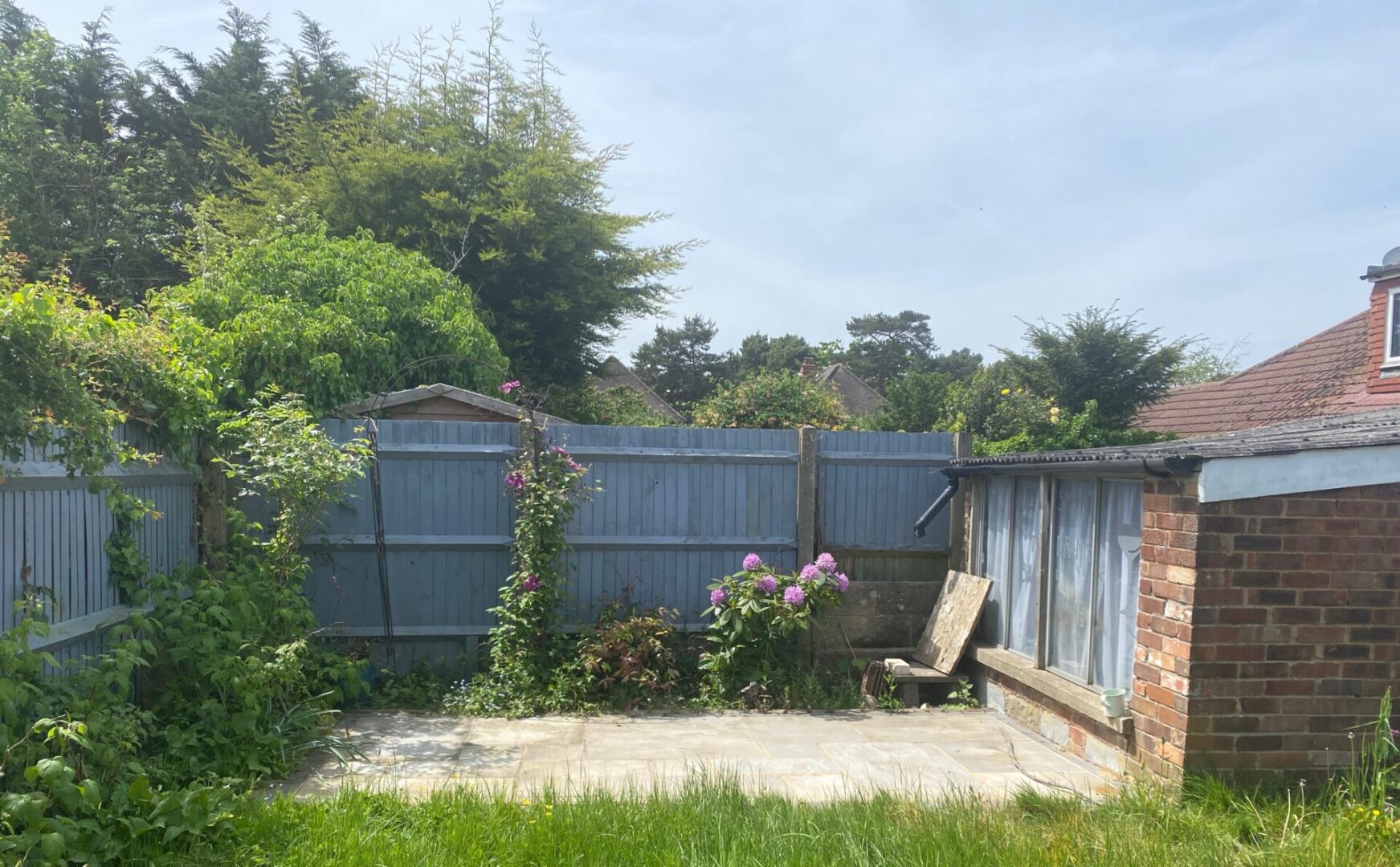 Our client didn't like the blue fences and wanted a garden that was more luxurious. a place where she can unwind on her own or with friends.  Sue wanted to keep the patio that was already there at back. However, she gave us free reign to design a garden that would provide her with relaxation as she retired.
Particularly in a small garden like this one, circular beds are more effective. The water feature beneath the pergola enhances the garden's tropical and lush atmosphere by adding interest and motion. Through black polished pebbles, the waterfall descends into a reservoir.
The hedge that grew behind the fence was cut down and the fence was painted black. In contrast to the darker background, the vivid colours of the planting scheme really stand out. A strong focal point is created by installing screens made of corten steel along the back of the wall. The tree fern's colour is also reflected in the screens.