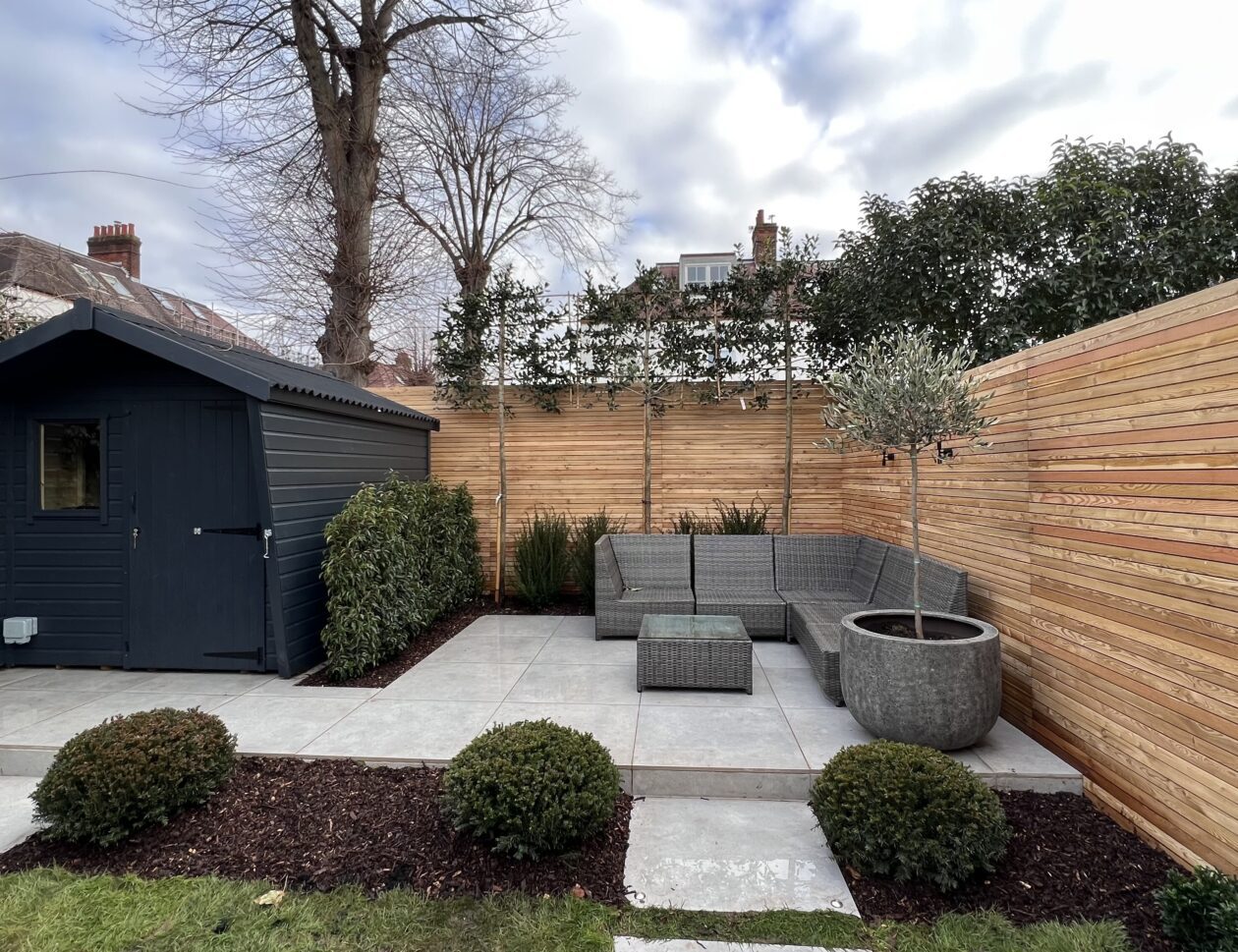 A guide price for a project this size (not including planting or designer fee) would be around £25,000 - £29,000inc VAT.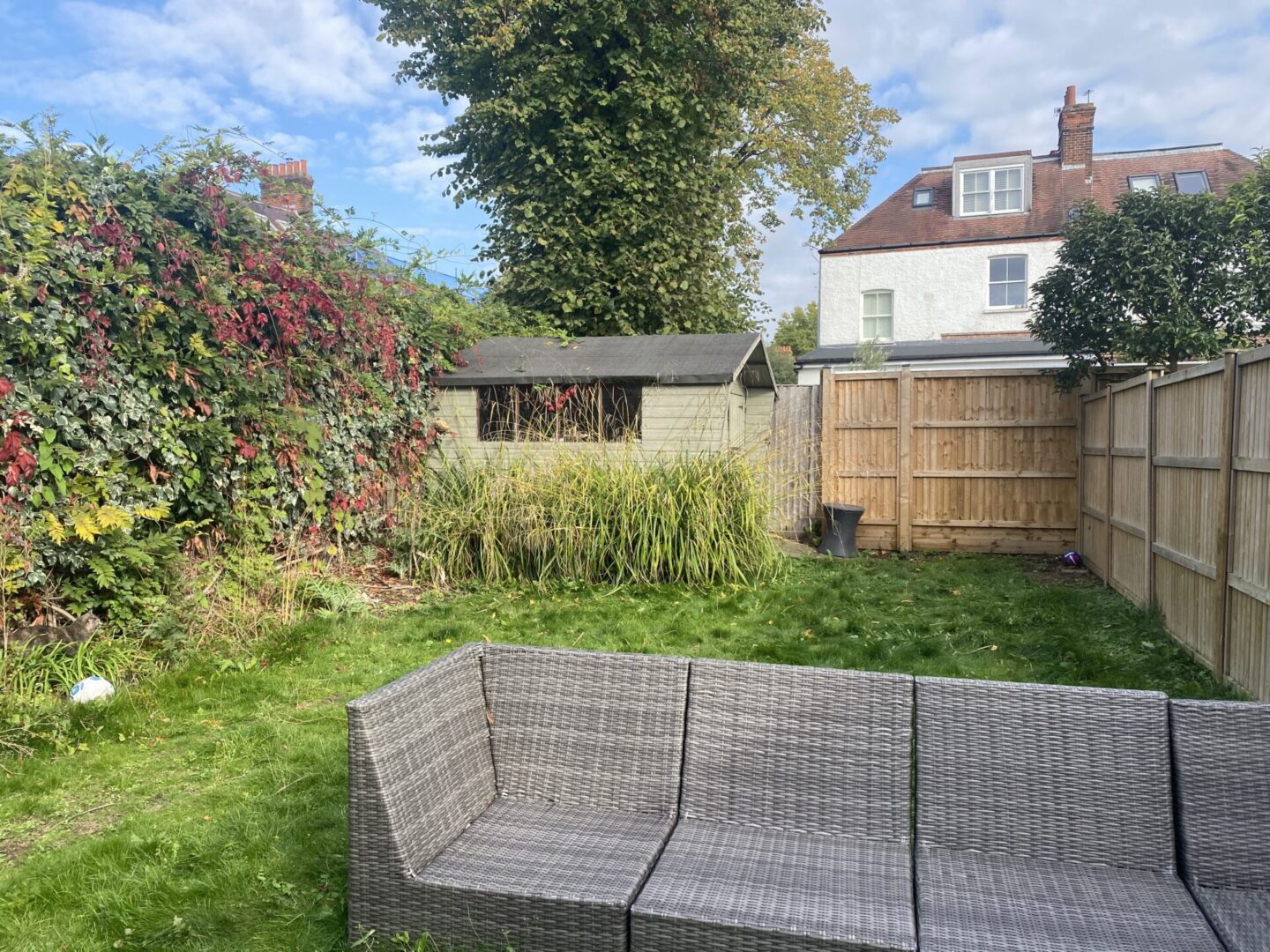 Our job was to implement Claire's design for the clients, which was to modernize an old, overgrown garden and make it a real part of their home. The garden became a bright, inviting space for relaxing and entertaining after the uneven lawn, failing shed, and outdated patio was replaced with modern, long-lasting materials.
We were thrilled to discover Hudson Lighting, a local lighting manufacturer, as the lighting was a crucial finishing touch for this project. In his Coulsdon workshop, Chris and his team make lighting fixtures with sustainability at the heart of their business. He uses interchangeable parts to construct his lighting fixtures. This means that instead of having to throw out and buy a new unit, each piece can be fixed and changed as needed.
Near the patio, we added two uplighters, lights for the steps up to the patio, and power for the shed.
The old shed had previously been a part of the boundary at the garden's back. Because the neighbour's garden was higher than our client's garden, we built a retaining wall to replace it after we removed it.
For this project, Claire chose Siberian larch because it naturally resists decay. Despite having a lifespan of fifty years, it does not require any additional treatment. The fact that Siberian larch "silvers down" over time makes it an ideal choice for contemporary gardens in addition to its long lifespan.