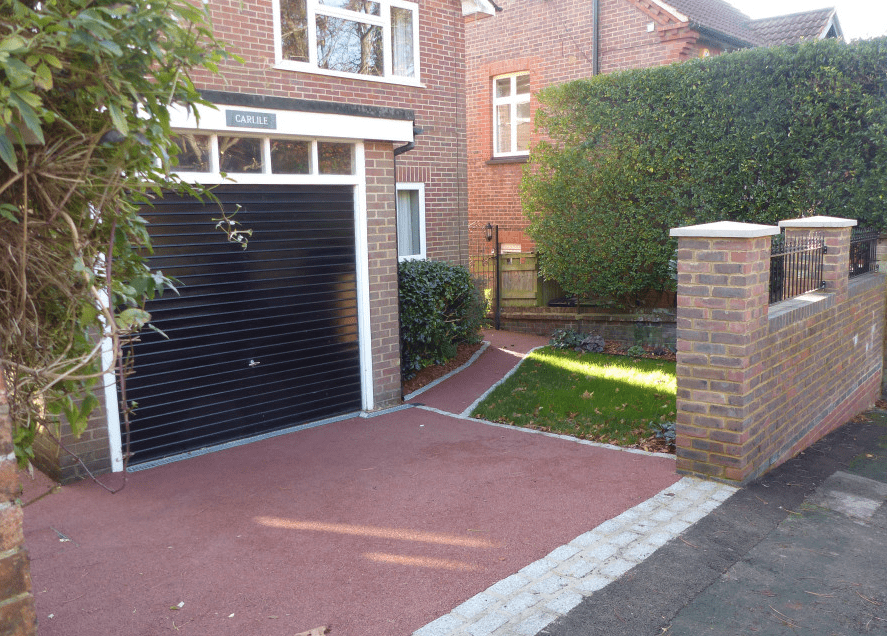 Smartened up the kerb appeal
We decided to smarten up the kerb appeal of the property by replacing the concrete drive, pathways and hedge. We went with a resin bound surface by SureSet in terracotta which was bounded by grey granite setts. We also wanted a an attractive brick wall with railings to replace the hedge and finished it off with a couple of bay trees. We looked around for a company with good reviews that could manage the whole project without having to coordinate multiple contractors. We went with Ayegardening and were not disappointed. Susan liaised with us throughout to achieve the exact specification we required and Aye and his team did a first class job in executing the plan. We get people passing by we've never met before commenting how impressed they are with both the wall and the drive.
Ayegardening were lovely to work with. We felt lucky that after finding them on Houzz they were available. The job went smoothly with workmen turning up early every morning and the end result is fantastic. Our garden feels 3 times the size and we can't wait to spend all day in it in the summer. Susan was so helpful throughout and we can't thank the team enough.
An extremely professional , competent company, nothing was too much trouble.. I was always informed as to what was happening and arrival times, which makes a refreshing change. I now have a beautiful new drive as well as other jobs completed while Aye was here. A very polite team and everything tidied when the work was finished. I would certainly use Ayegardening again.
Resin Bound Driveway - Dorking
From the outset, when requesting a proposal, working with Aye Gardening has been a very pleasurable and successful experience, which has transformed our garden from a drab outlook to a beautiful and vibrant scene. The principals Aye and Susan demonstrated considerable enthusiasm, skills and flair for what they undertook, which attitude was exemplified by their work team. We are and will continue to receive great enjoyment from the garden they have created for us and we have no hesitation in recommending their work. A relative has seen our garden and booked Aye and Susan to start work on theirs soon !
Garden Makeover - Weybridge
Ayegardening designed and constructed a road for our Nursery and Reception children to use their bikes on. The road was made out of artificial grass complete with with humps, parking bays, road markings and traffic direction signs. From the design stage, throughout the works to completion, we could not have asked for a better service. They were excellent at communicating, trustworthy, honest and reliable. Our children are loving their new addition to outdoor learning - thank you. We would highly recommend this company.
Overall experience was great. Customised service with attention to detail. Useful design ideas enabled me to get a very useful and attractive patio space. Team was professional and left my garden and surroundings very tidy when the job was complete.
New Build Makeover - Crawley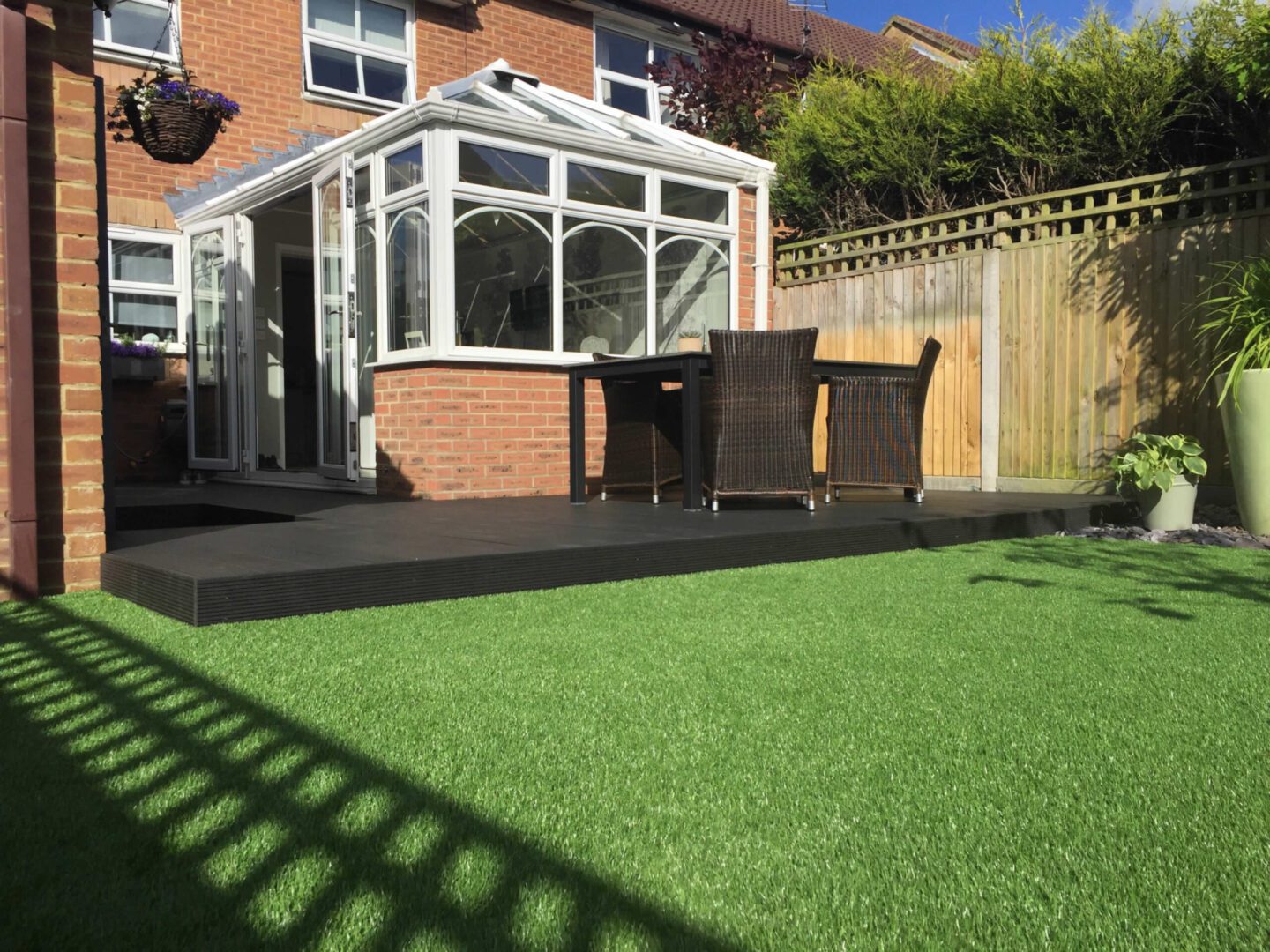 From the initial meeting right through to the end of the project Aye, Susan and their team provided a first class service; they helped us to create the best design for our garden and worked hard to keep within our budget. Both Aye and Susan and had an in-depth knowledge of the products that they were working with and offered us clear advise on those best suited to our needs. Matt who led the installation was very conscientious and did an excellent job ensuring that everything ran smoothly and on time. He overcame the obstacles that came up during the installation with no bother, and we are delighted with the end result. We would recommend Aye Gardening to anyone.
Artificial grass and decking - Horsham