Professional Patio Installations
DORKING, REIGATE, REDHILL, ASHTEAD, LEATHERHEAD, GUILDFORD, WOKING, ESHER, COBHAM, WEYBRIDGE AND EPSOM
Your patio is a focal point as well as a high-traffic area in your garden… and at Ayegardening we know how important it is to balance style with strength.  
From porcelain to natural stone paving, the Ayegardening team has extensive experience of installing a variety of paving, and can help you find exactly the right combination for your garden. 
PAVING

SERVICES

 
With our extensive knowledge and experience of working with stone paving, we can advise you on a patio suit the look and feel of your space, as well as your budget, and continue this into the pathways, edging and other paved elements that will add the perfect finishing touches to your project. Our services include: 
a design consultation to get your ideas onto paper; 

sharing our detailed knowledge and experience of working with stone, taking the overwhelm out of the decision-making process for you; 

 

advising on pathways, edging and other stone elements of your project;

 

sourcing your chosen materials;

 

installation of your new paving;

 

communication throughout the project. 

 
We work with a variety of different materials, including: 
Ethically sourced Indian sandstone

is a high-quality and value for money paving. Available in a range of colours and textures, such as traditional beiges, warm brown shades, and light-greys, it gives a natural, organic feel to the paved elements of your garden.  

Sawn sandstone

comes in a variety of colours and sizes and has more of an elegant, crisp look compared to Indian sandstone.

Limestone paving

comes in a number of surface finishes and can be used in a variety of situations, from rustic patios to elegant and sophisticated dining areas.

Porcelain

is a stylish paving which has highly consistent colouring and offers a more contemporary feel with clean lines. It is the perfect paving for a luxurious modern tiled look.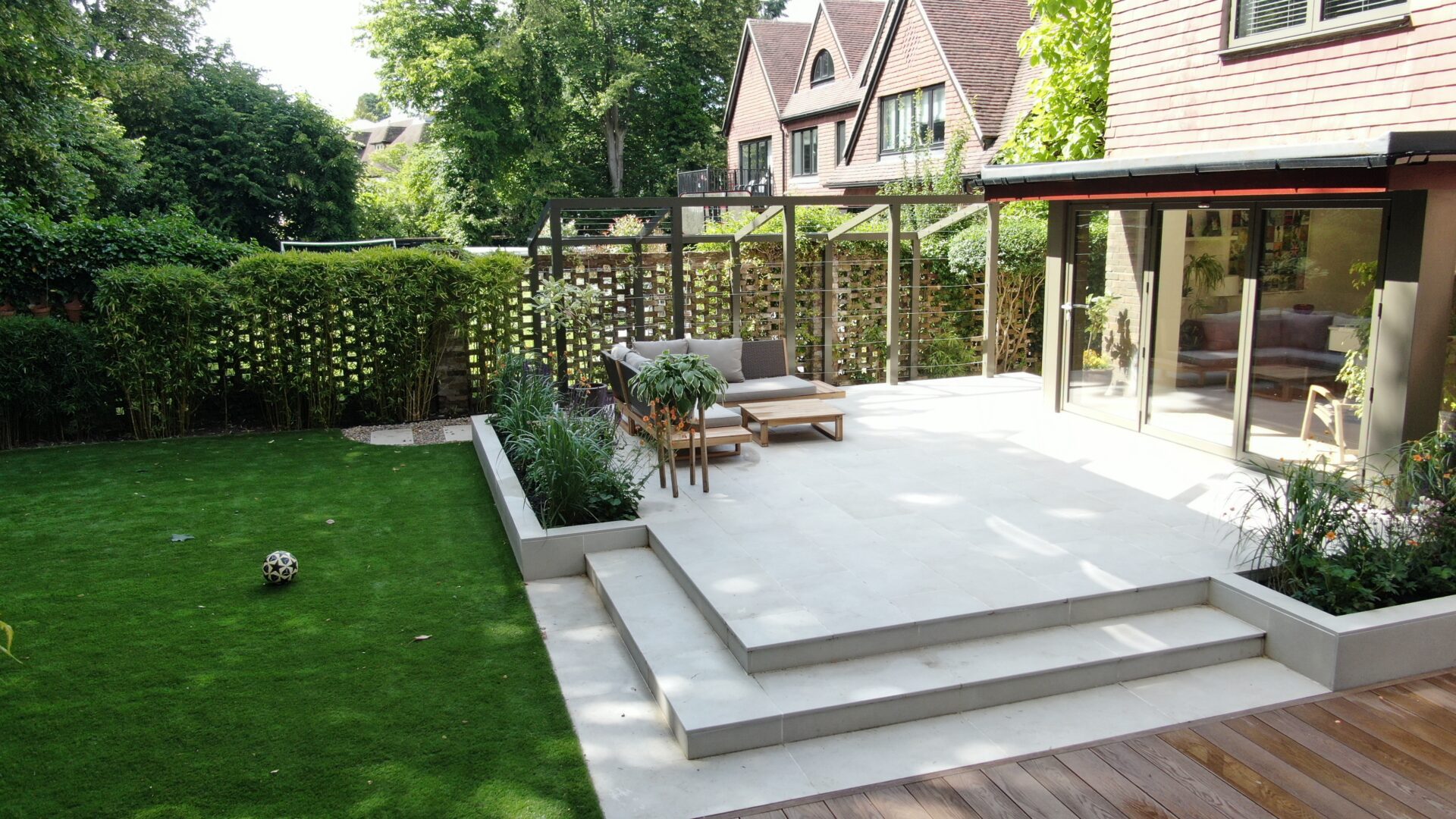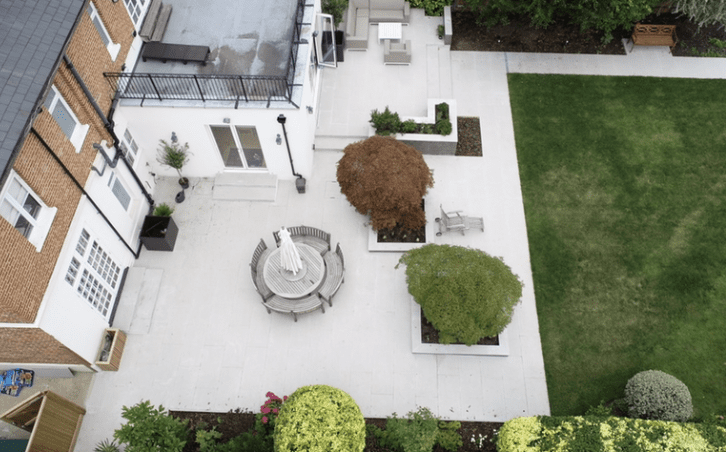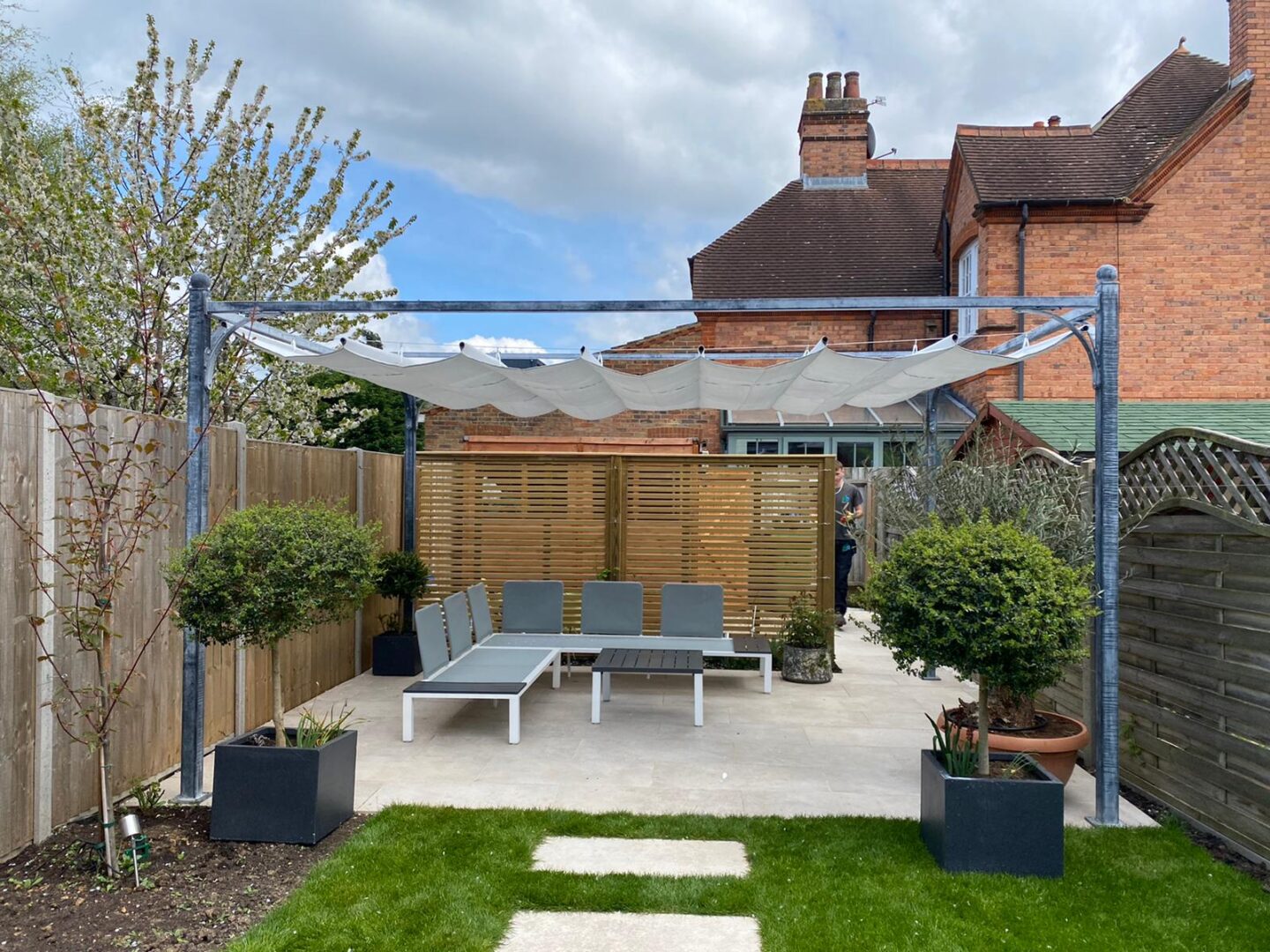 At Ayegardening we only use the highest quality stone and where the stone is sourced from is of particular importance to us.
"Running an ethical business is at the heart of our business. Having first-hand experience of child labour in Asia, it's particularly important that the suppliers in our paving supply chain are trying to address the problem. Child labour is not a problem you can solve overnight, but London Stone are going deeper into their supply chain by scrutinising every level. By building relationships with workers on the frontline of the supply chain, they are driving positive change which will improve conditions, and ultimately create child labour free zones. For that, London Stone will always have our backing." Susan, Ayegardening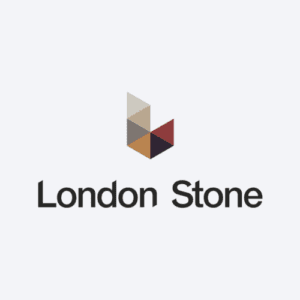 PAVING WORK FROM OUR LANDSCAPING GALLERY
READ MORE ABOUT PAVING ON OUR BLOG