Resin Bound Surfacing | Resin Bound installer
DORKING, REIGATE, REDHILL, ASHTEAD, LEATHERHEAD, GUILDFORD, WOKING, ESHER, COBHAM, WEYBRIDGE AND EPSOM
Do you like the natural look and feel of a gravel drive, but hate the gravel migrating and pitting? Fed up with the weeding and raking? Then a resin bound surface may be the perfect solution for your driveway, paths and patios.
Resin bound surfaces are made by mixing clear resin with high quality natural aggregate. The Ayegardening team have been installing SureSet resin bound surfaces for many years, so we are the perfect team to help you find exactly the right surface for your property. 
SureSet offer a variety of base options, including their SureCell® reinforced grid structure, an open-graded macadam, or even in some cases laid onto existing concrete surfaces. The result is a smooth, hard-wearing, low-maintenance, permeable finish which doesn't require planning permission due its SuDS (Sustainable Urban Drainage Systems) compliance.
Resin bound surfacing services
We can install your resin bound surface either as a standalone project, or as an element of a wider landscaping design. Our resin bound surface installation service includes:
a design consultation to help you decide what will work best for your space; 

explaining the different types of resin bound surfaces, bases and construction processes;

suggesting edging and complementary planting ideas to make the most of your new space;

sourcing your chosen materials;

installing your new resin bound surface, including access, edging and integration into your outdoor space;

communication throughout the project.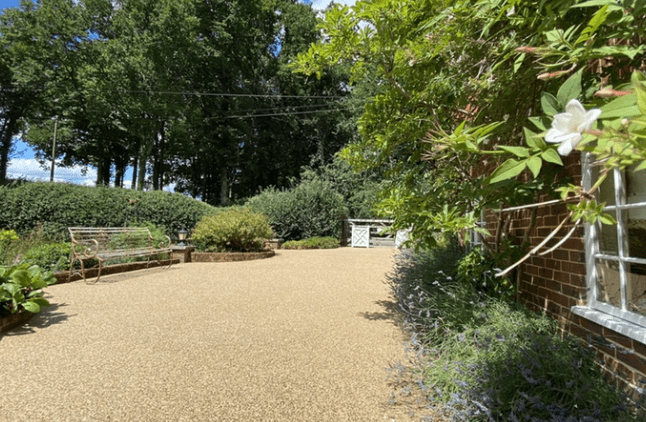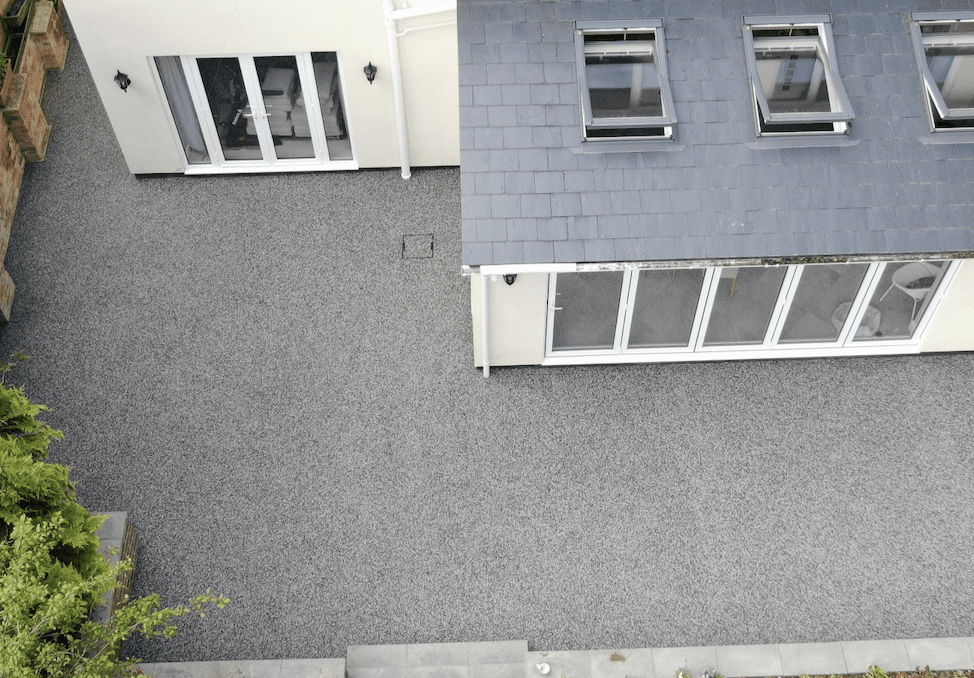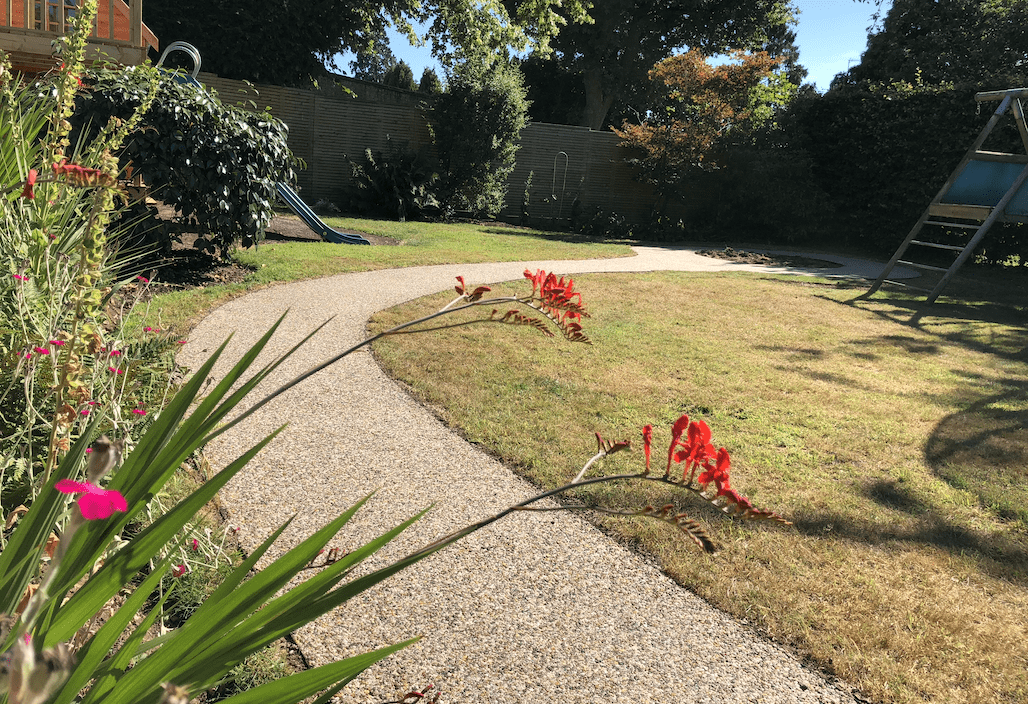 SURESET APPROVED INSTALLER
We are proud to be trained and approved by SureSet as resin bound installers. We value the relationship that we have with SureSet and 100% believe in their high quality resin. 
In fact, we love their products so much that we only install SureSet resin bound surfaces for our clients' projects, due to SureSet's commitment to only offer the highest quality resin. The resin is UV stable and will not yellow. It is easy to maintain and it will give you a smooth, permeable drive for many, many years. And as an approved installer, we are committed to helping you keep your SureSet surfaces in excellent condition for years to come!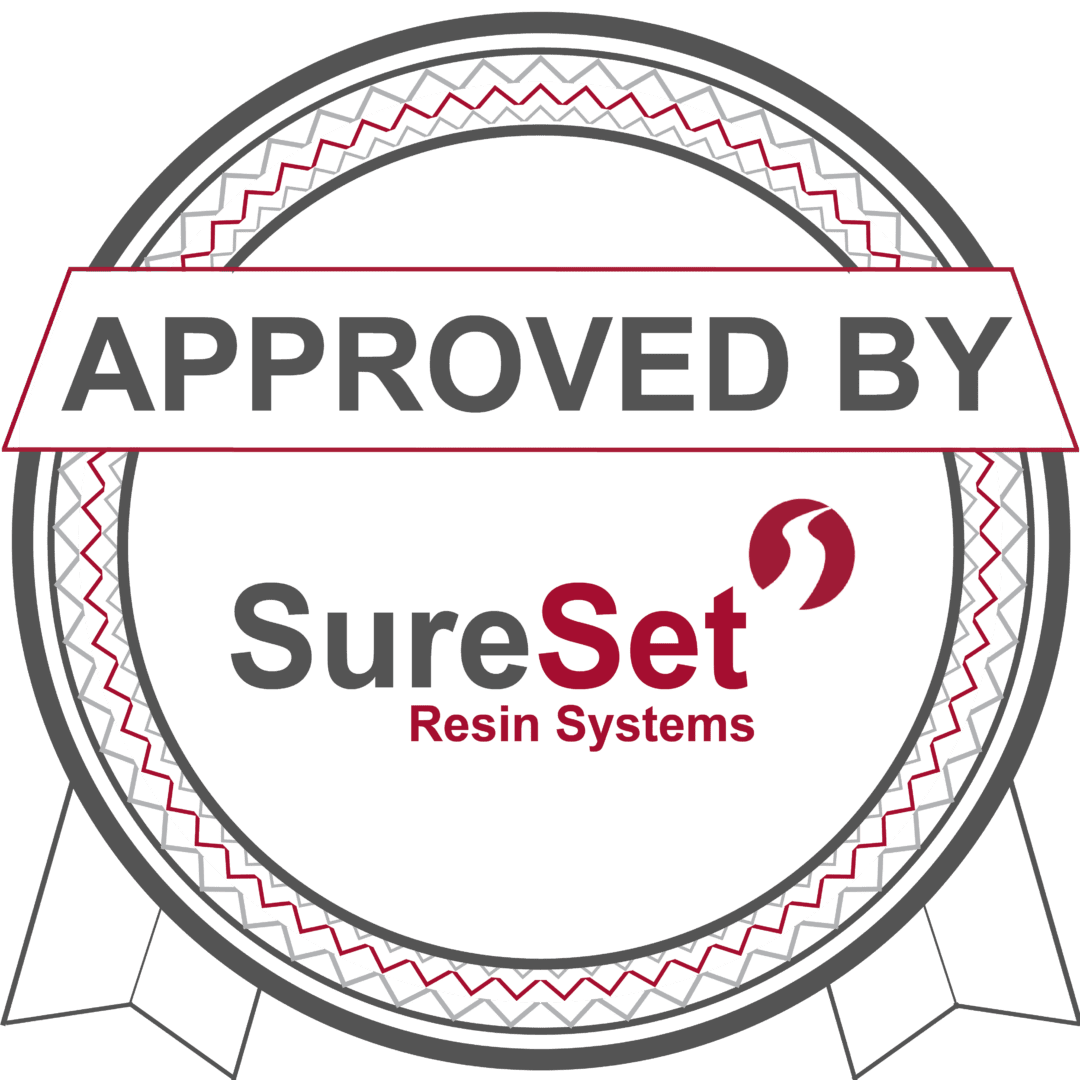 RESIN BOUND WORK FROM OUR LANDSCAPING GALLERY
READ MORE ABOUT RESIN BOUND SURFACES ON OUR BLOG
Gravel vs resin bound Do you want to know the difference between a loose gravel...