Resin Bound Surfacing | Resin Bound installer
Dorking, Redhill, Reigate, Ashtead, Richmond, Guildford, Leatherhead, Esher, Cobham, Weybridge, New Malden .
Get the wow factor for your drive or garden!
Ayegardening are proud to be SureSet approved, resin bound surfacing installers. Do you like the look and natural feel of a gravel drive but hate the gravel migrating and pitting? Well, a resin bound surface may be the perfect solution for you. Resin bound drives are made by mixing clear resin with high quality natural aggregate. There are a variety of base options including SureCell® reinforced grid structure or a new base. In some cases SureSet can also be laid onto existing and new concrete surfaces. The result is a smooth, hard-wearing, accessible, permeable finish which will most definitely get the neighbours talking. A stunning surface that will give you a low-maintenance but beautiful
Why permeable paving?
Climate change and the increase in rainfall is a current concern. Surprisingly it is the surface water that runs off hard standing areas that contributes more to flooding than overflowing rivers. Due to this discovery the government introduced new legislation in 2008 requiring planning permission for non-permeable drives over 5sqm. No planning permission is required with SureSet as it is SuDS (Sustainable Urban Drainage Systems) compliant.
SureSet surfacing - smooth, durable and attractive
The reason that we only install SureSet resin bound is due to their commitment to only offering the highest quality resin. The resin is UV stable and will not yellow. It is easy to maintain and it will give you a smooth, permeable drive for many many years.
What does resin bound surfacing cost?
As with any landscaping service you may have no idea of the costs involved with resin bound surfacing. What we always say is this... if you have an ugly non permeable tarmac drives that lasts say 10 years why wouldn't you pay for a drive that lasts double that time and is attractive, has the wow factor, no weeds and is permeable? Quality costs but quality is worth it and it is cost-effective. Always look for the long term value in any project and just think of the value it will give to your home. So back to the question: How much does SureSet resin bound paving cost? Every project is priced individually and will be dependent on a couple of factors. The size (square metres) of the area, stone type and what the area will be used for. Please contact us with this information and we will happily provide you with a quotation for the installation.
Some of our Resin Bound paths, driveways and patios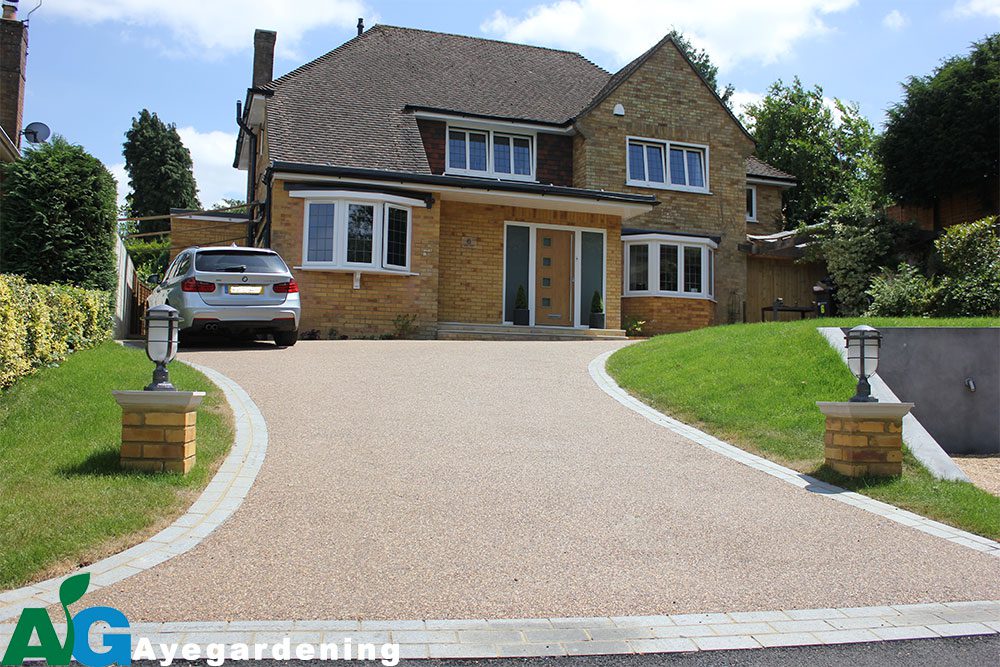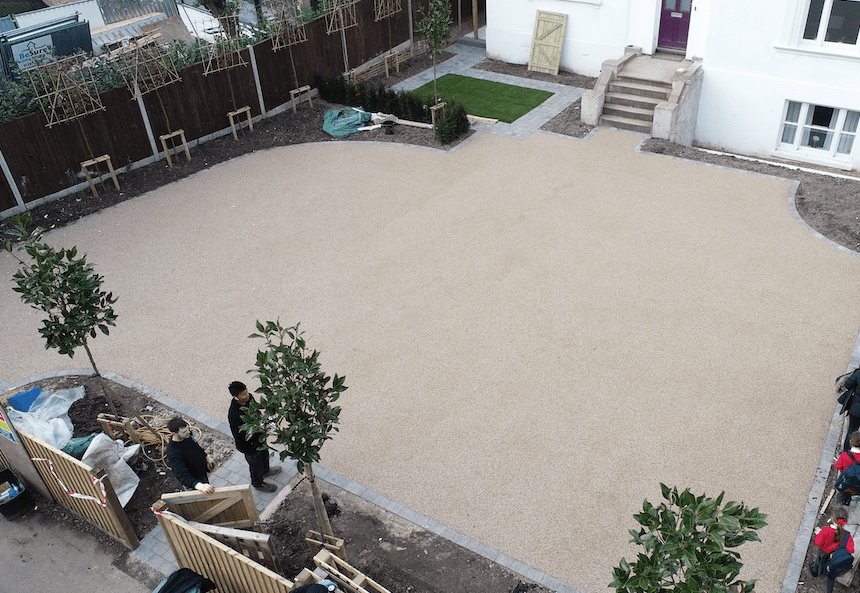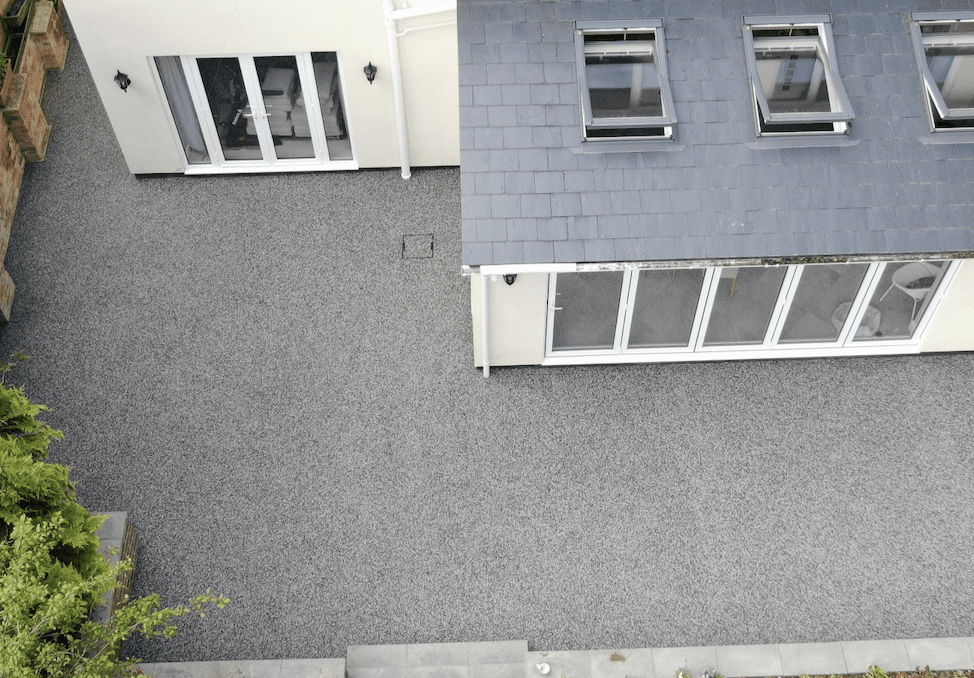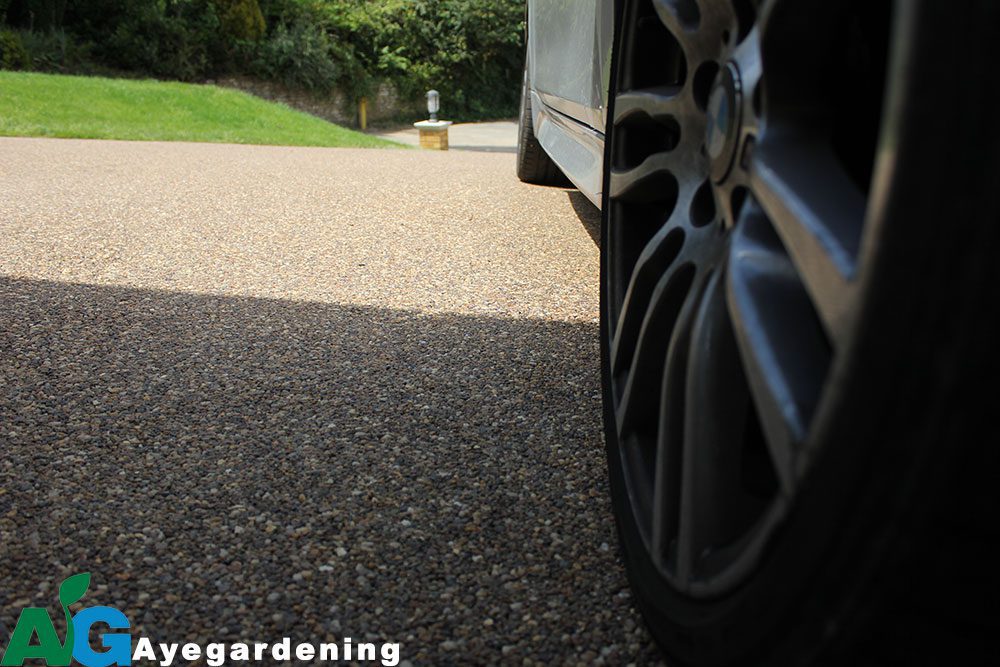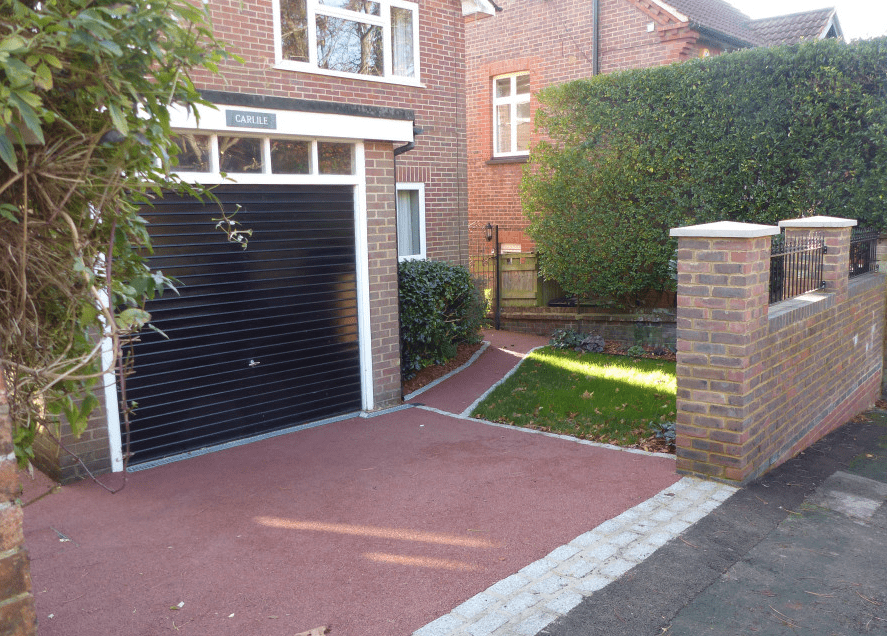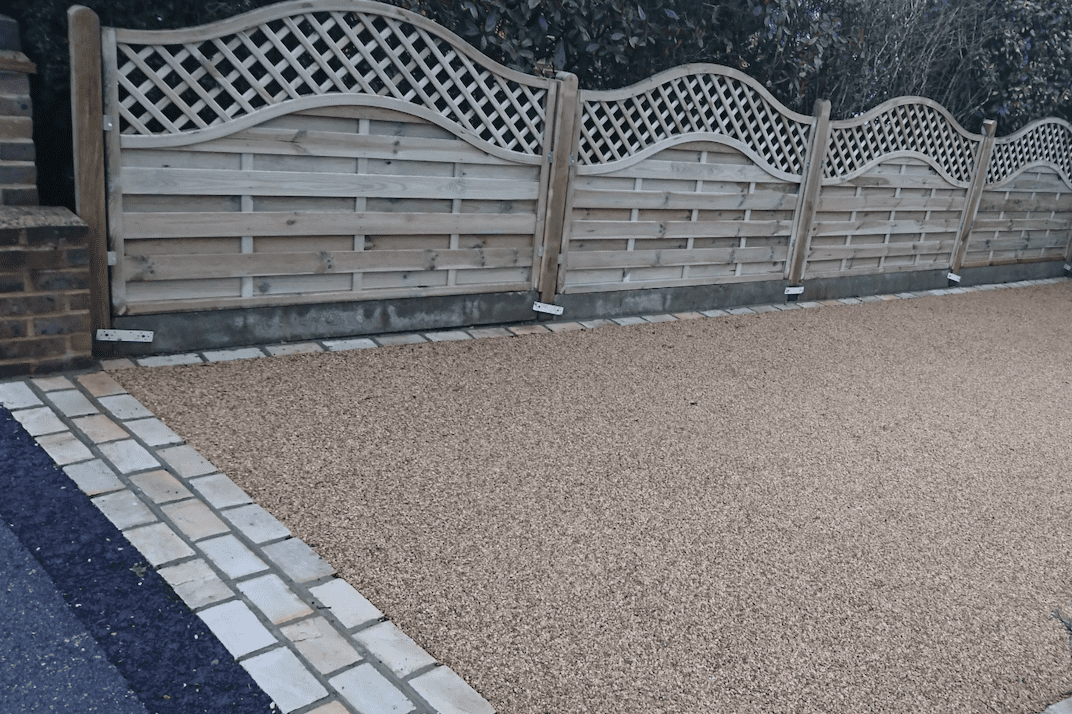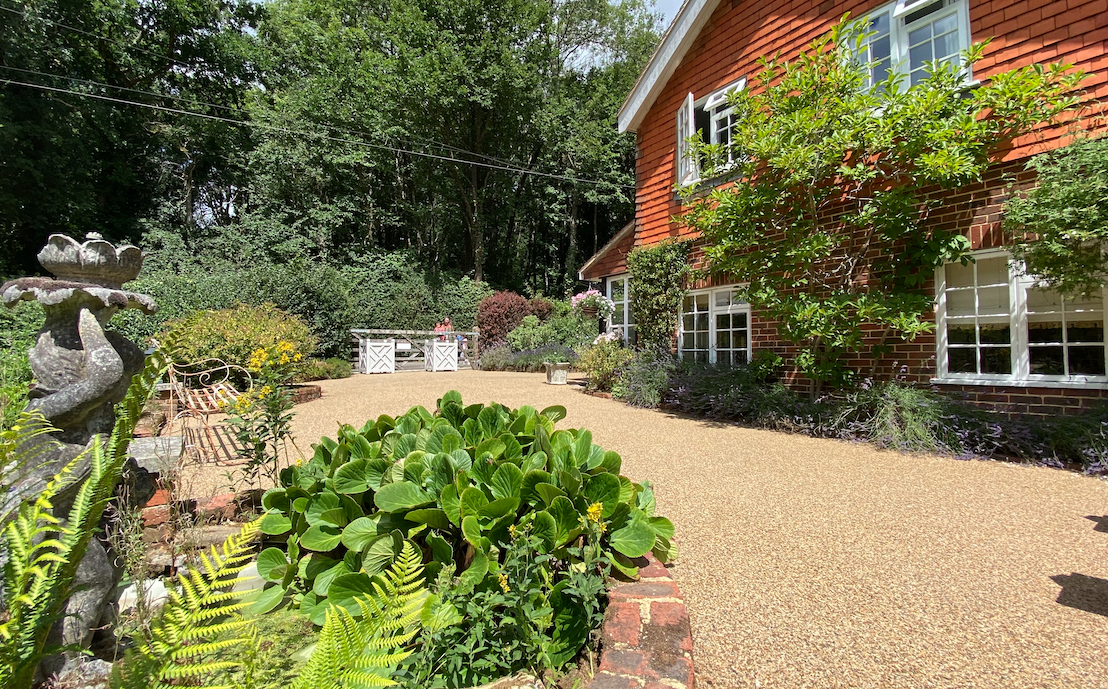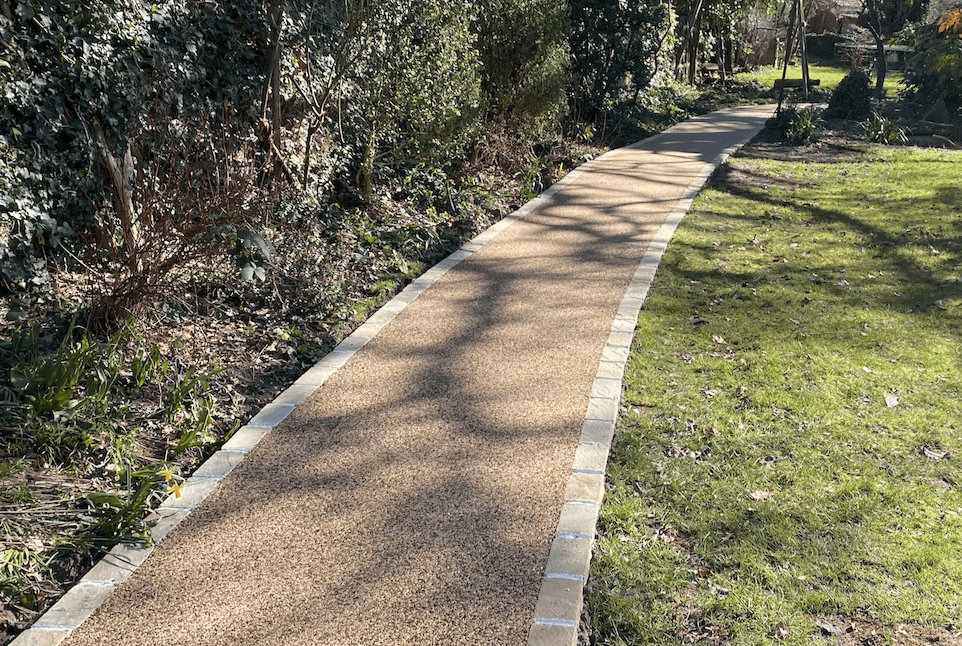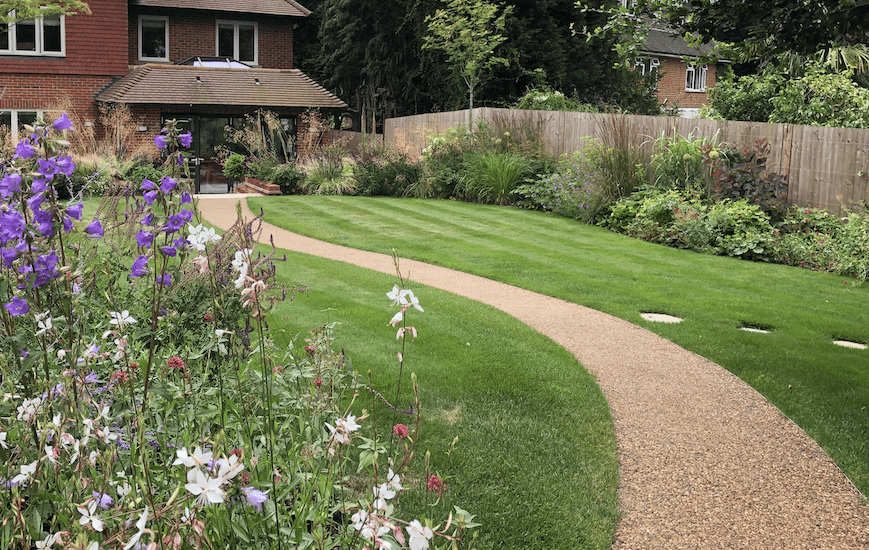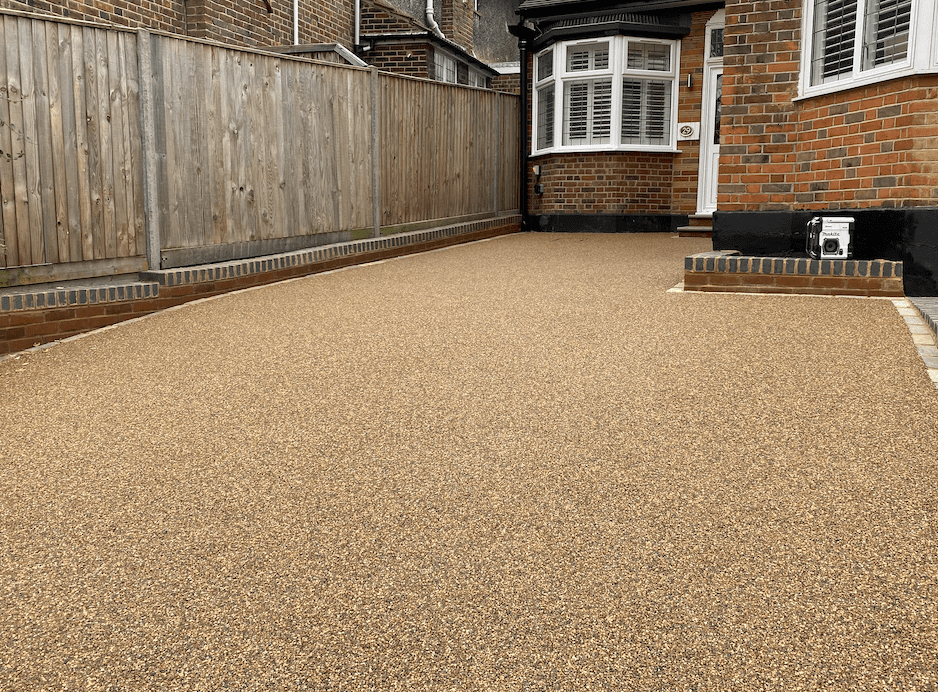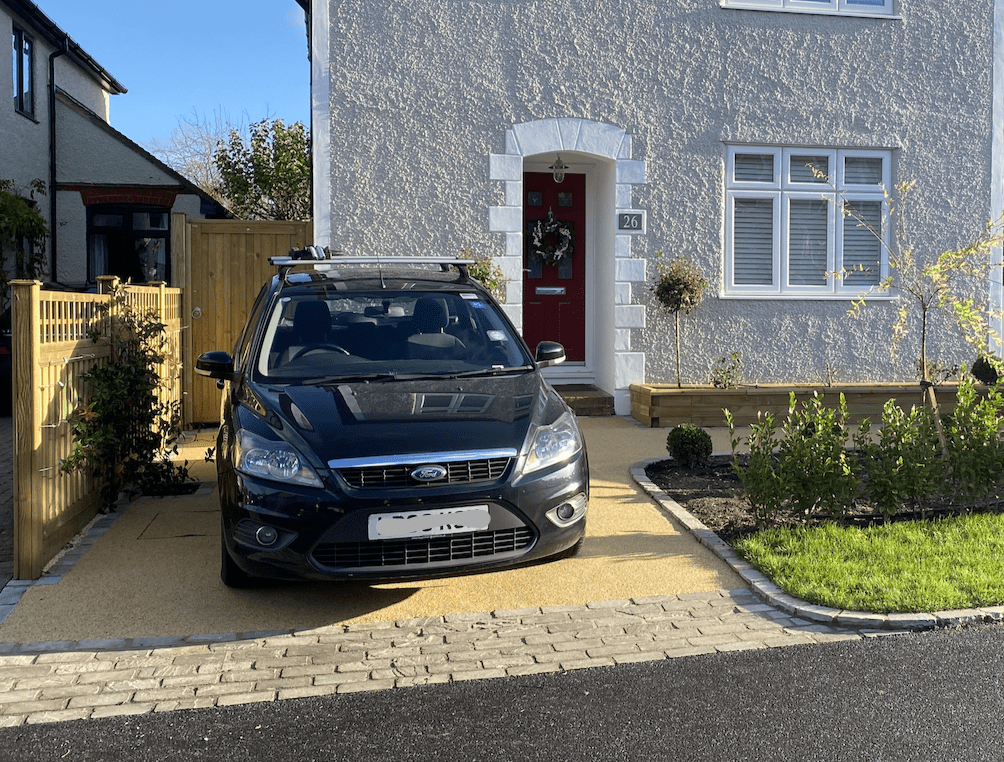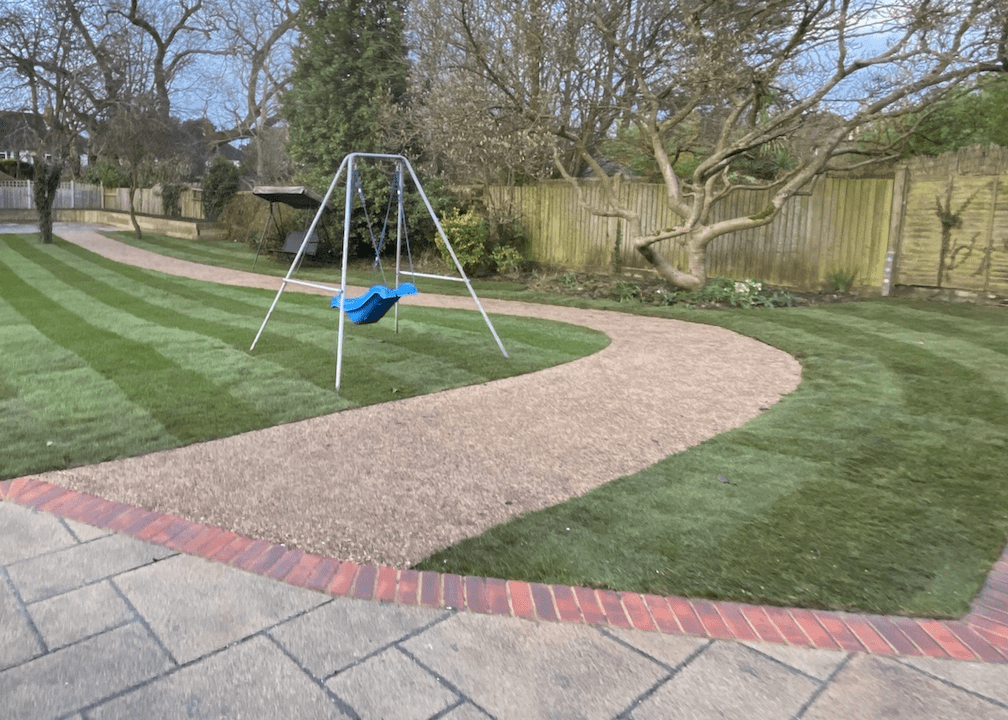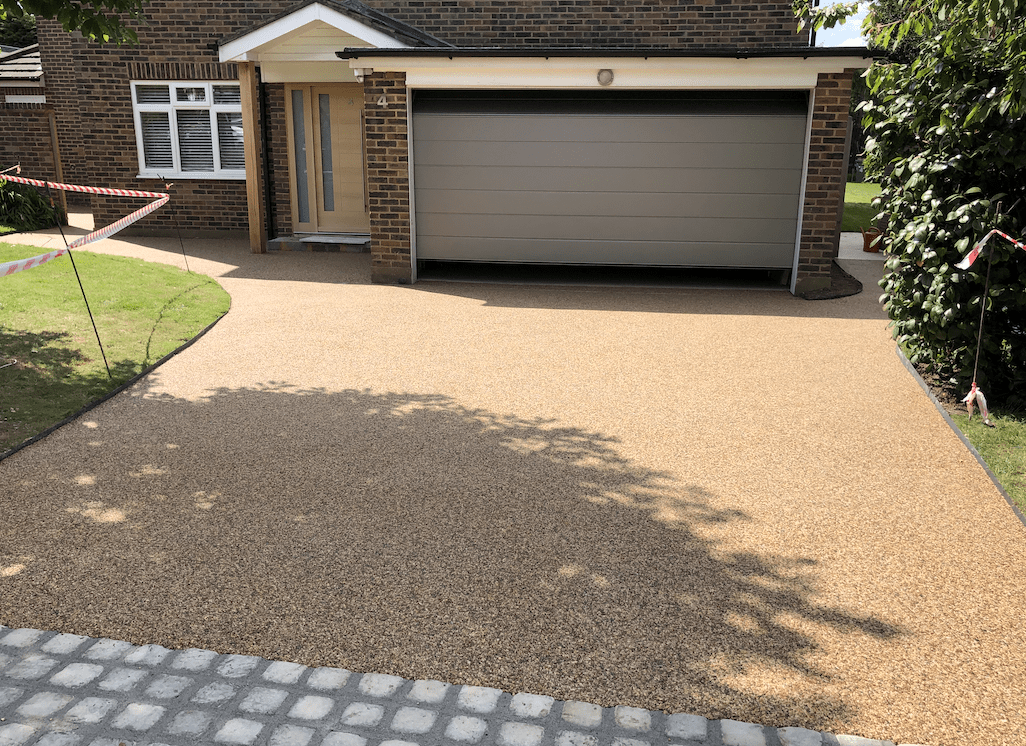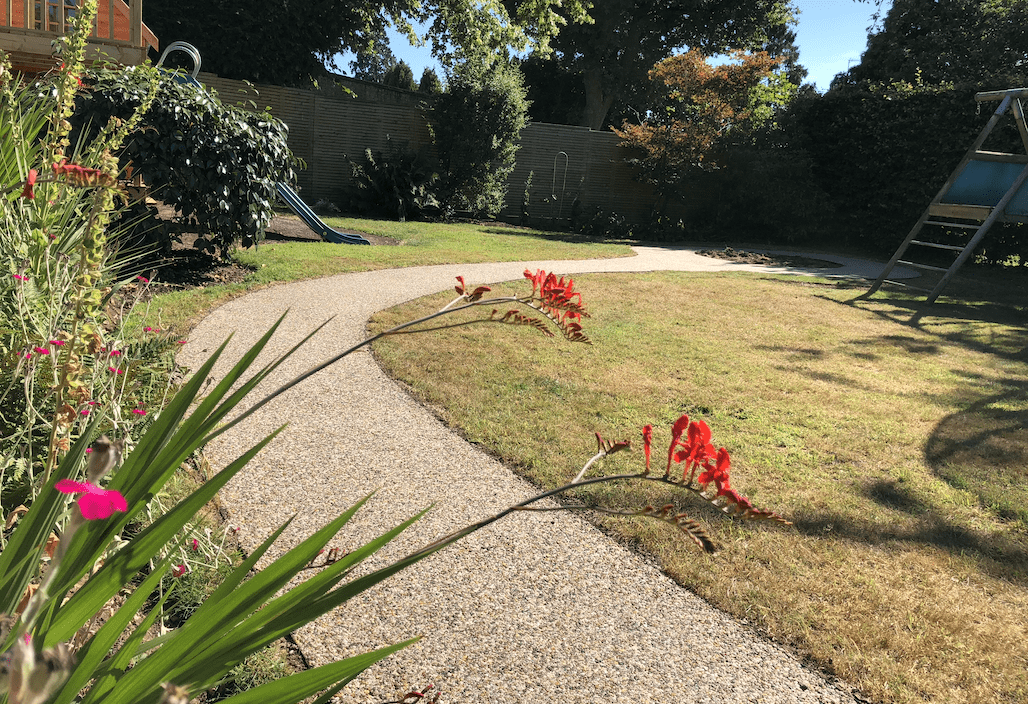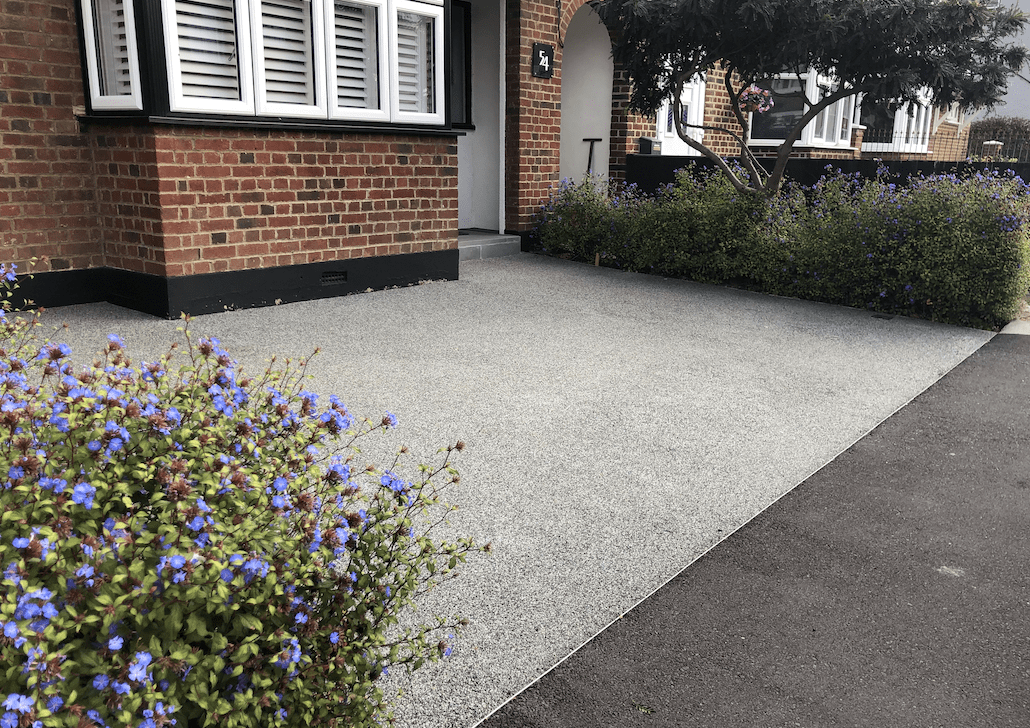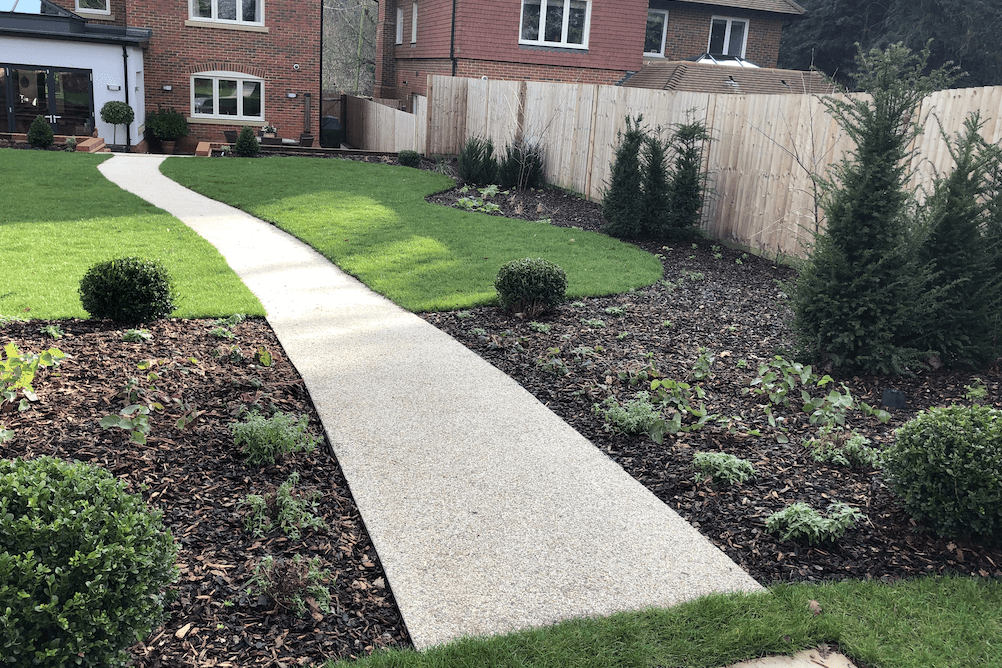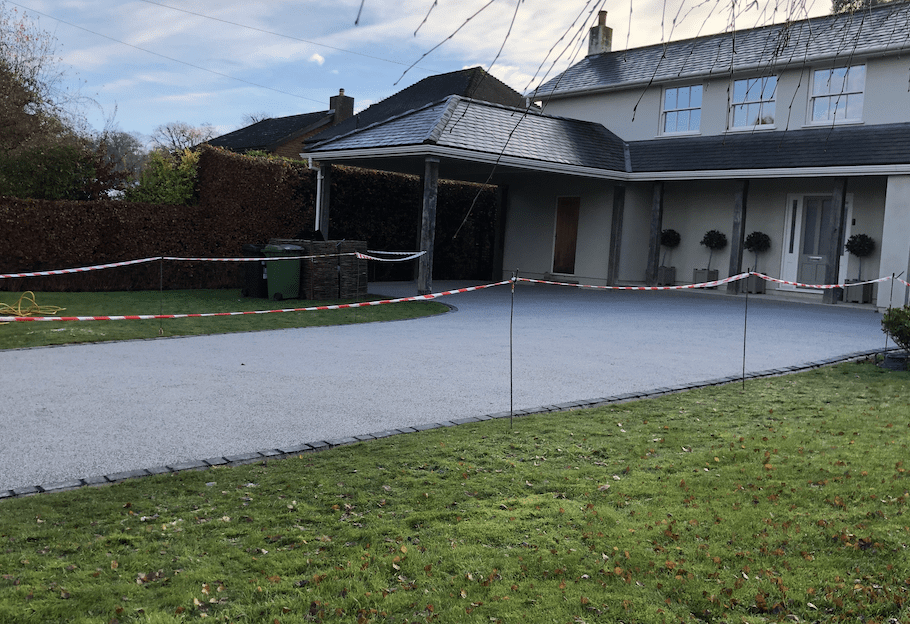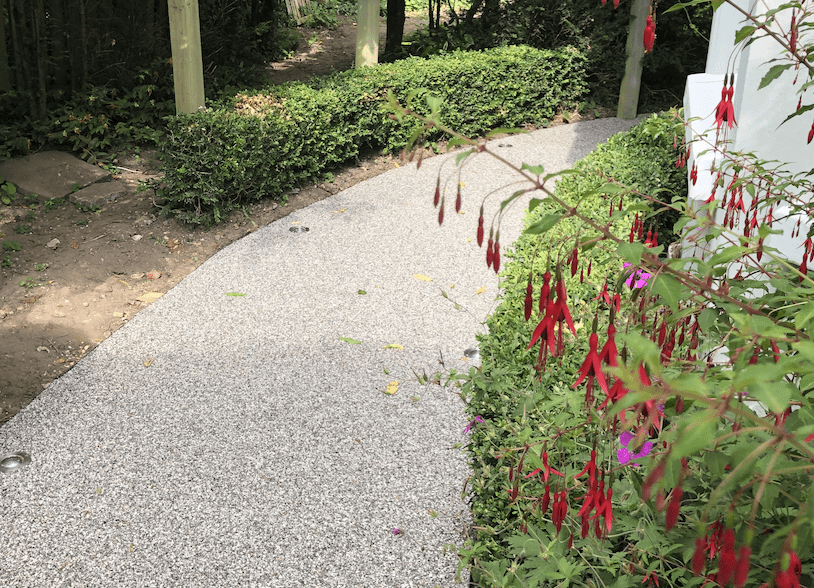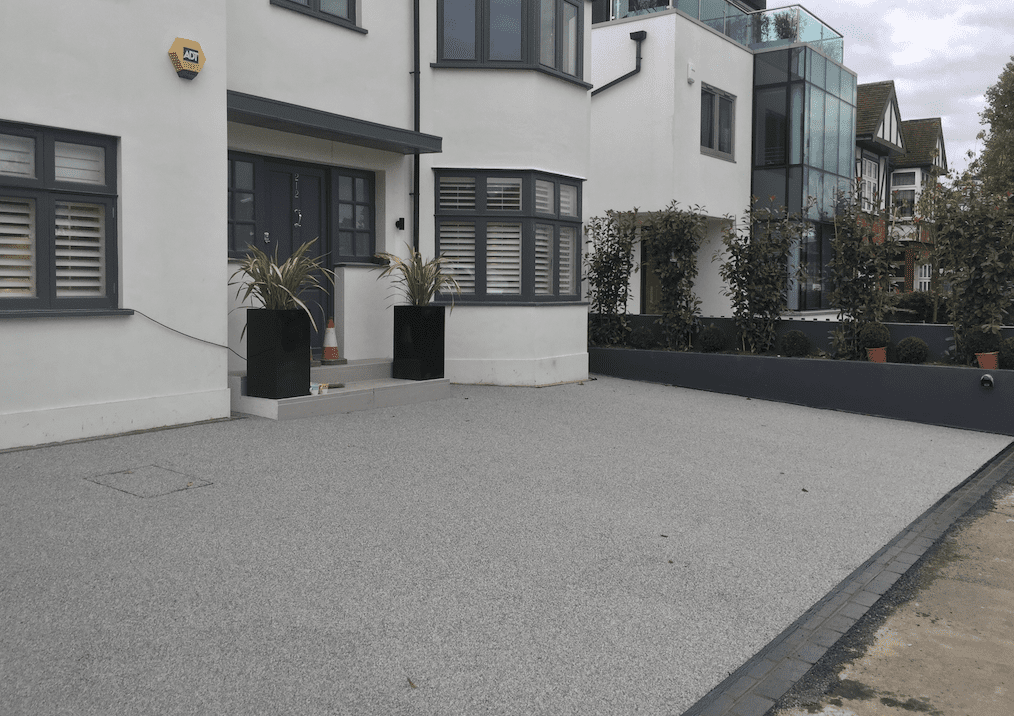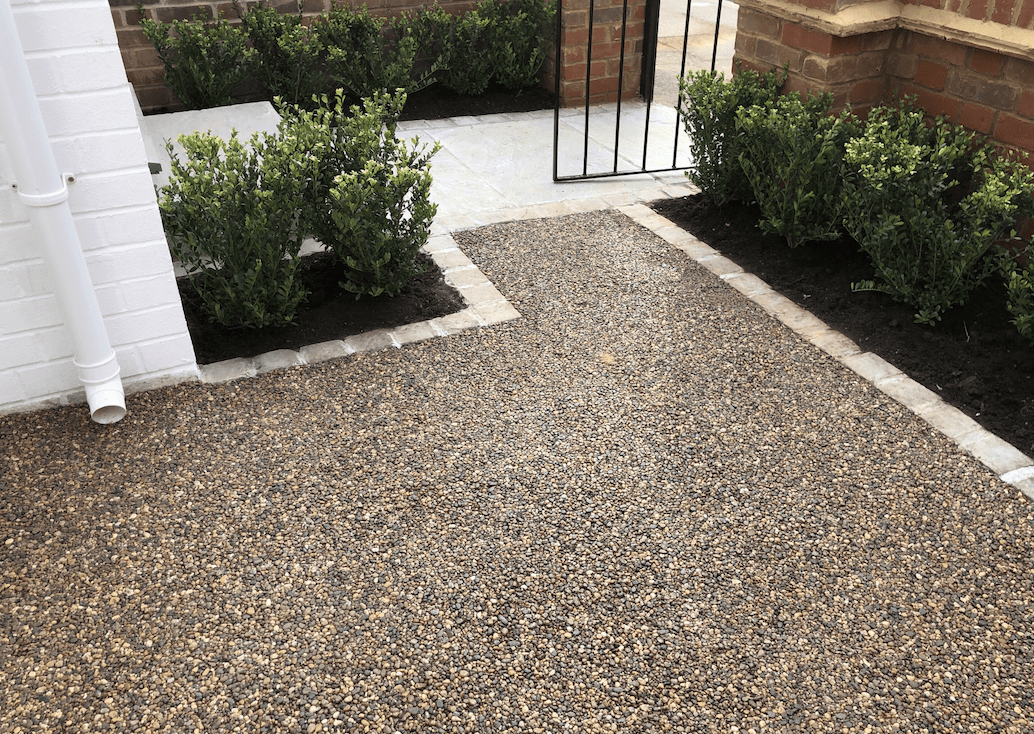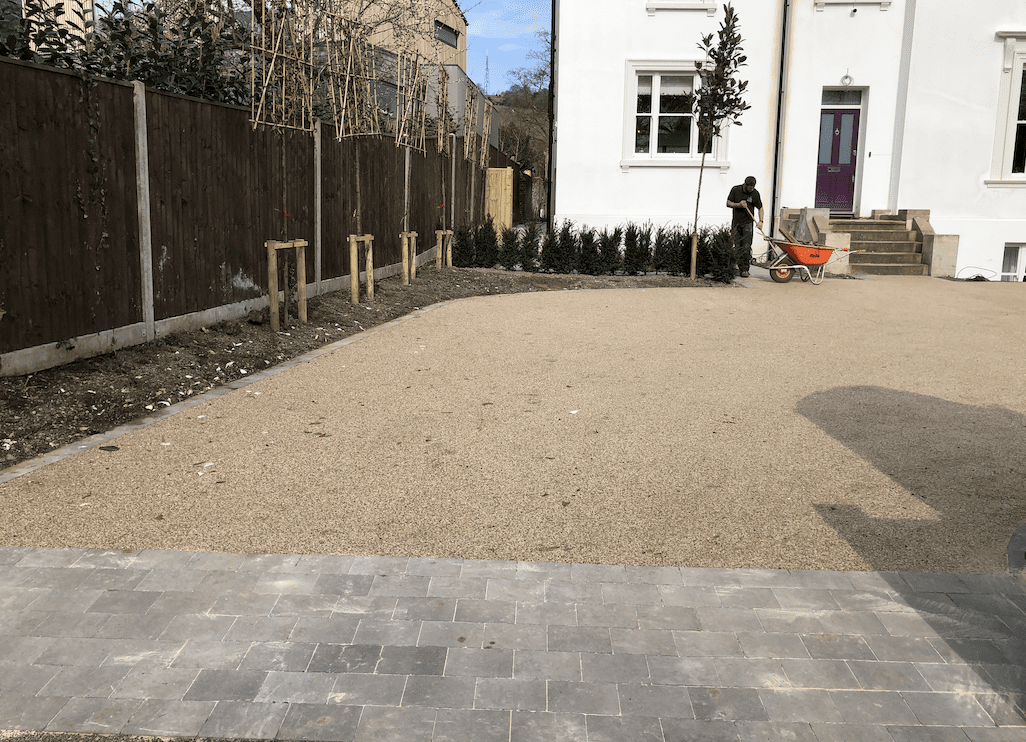 SureSet Approved Installers
Ayegardening are very proud to be trained and approved by SureSet as resin bound installers. We value the relationship that we have with SureSet and 100% believe in their high quality resin.
Ayegardening are proud to be a TrustMark member and have made a commitment to customer service and good trading practices. Our work has been inspected to ensure consistent quality and adherence to standards.