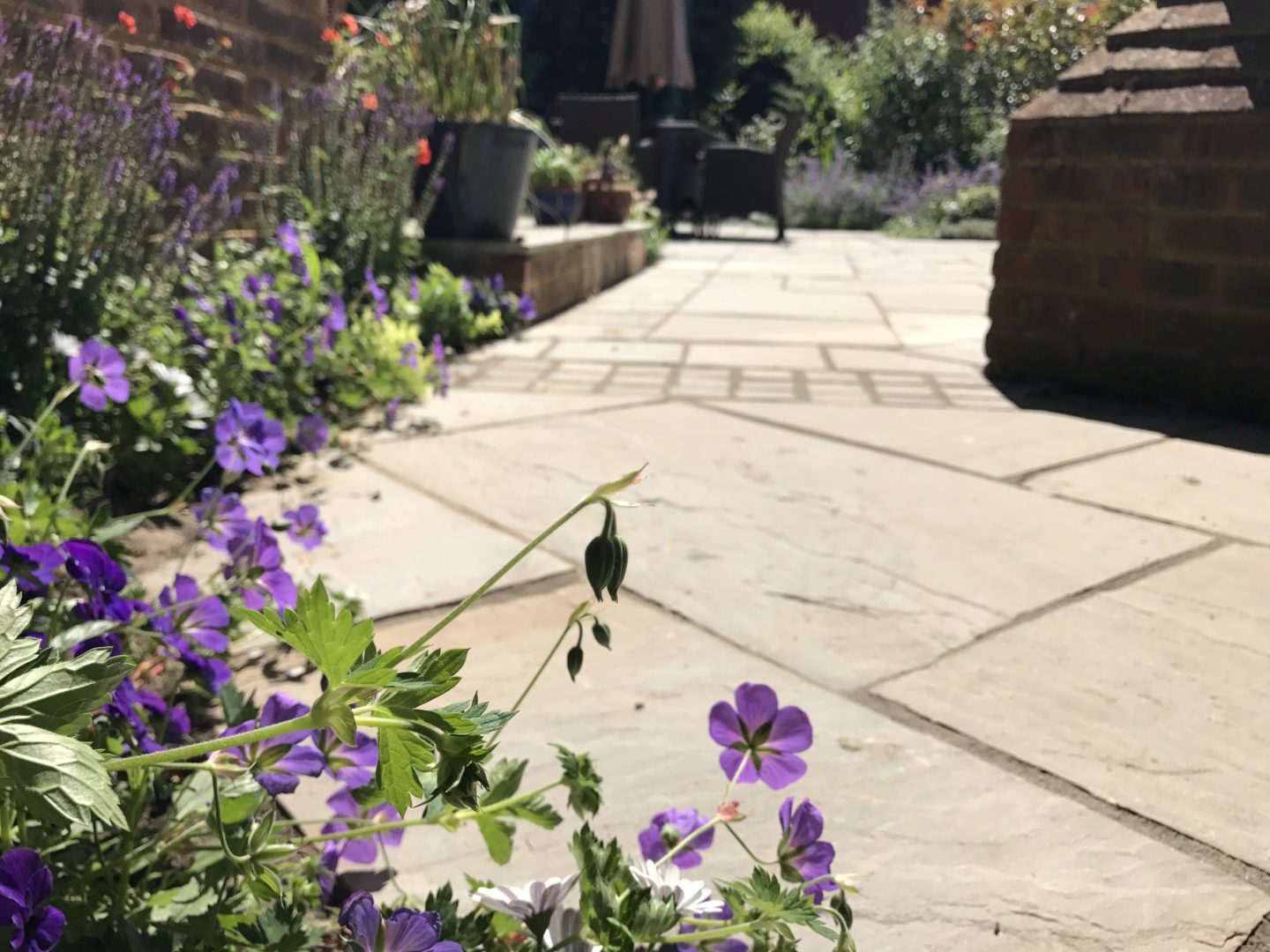 Designing a side path for your property
When was the last time you thought about the side path of your property? A side path is a functional part of your outdoor space and is often overlooked as a dark, tricky part of the property that isn't worth "landscaping". But there's no reason why a side path can't be attractive too. It can add a visually appealing element to your garden design, and add curb appeal. In this post, we'll be looking at ways to make the most of your side path, and how to incorporate it into the overall design of your garden. 
A side path is a defined walkway that connects the front of the property with the back garden. In some properties, it is wider than a walkway, while in others it can be of very limited width.
Choosing the material for your side path
The first step in designing a side path is to choose the right material. There are many options to choose from, including brick, stone, and gravel. Each material has its own unique look and feel, so it's important to consider the style of your home and the surrounding landscape before making a decision. You'll also need to consider what access is required. For example, will you need to bring wheelie bins, lawnmowers, buggies or other equipment up and down the path? 
Gravel is a low-maintenance option that can be used to create a natural-looking path. It is affordable and easy to install, but a simple gravel path may not be the best option for areas with heavy foot traffic. Instead, combining gravel with simple stepping stones makes an attractive and more durable path.  
Brick and stone offer a classic look that never goes out of style. They come in a variety of shapes, sizes, and colours, and are ideal for a traditional-style home.
You may wish to use the same stone used in your garden project, to give a sense of continuity. But it's not necessary to always match your side path materials to those used in your garden. You may want to use the side path as a break between different aesthetics used in the front and back gardens. Using less expensive materials for your side path will obviously save money, as well as recycling old materials that have been removed as part of your garden landscaping.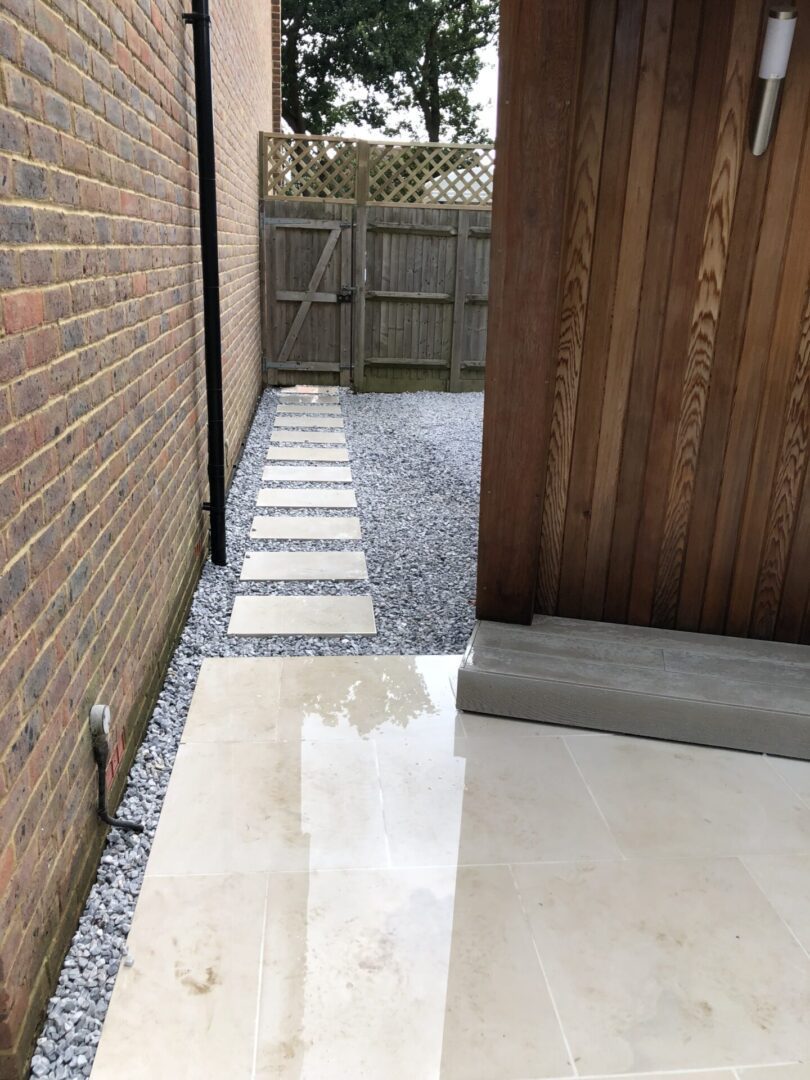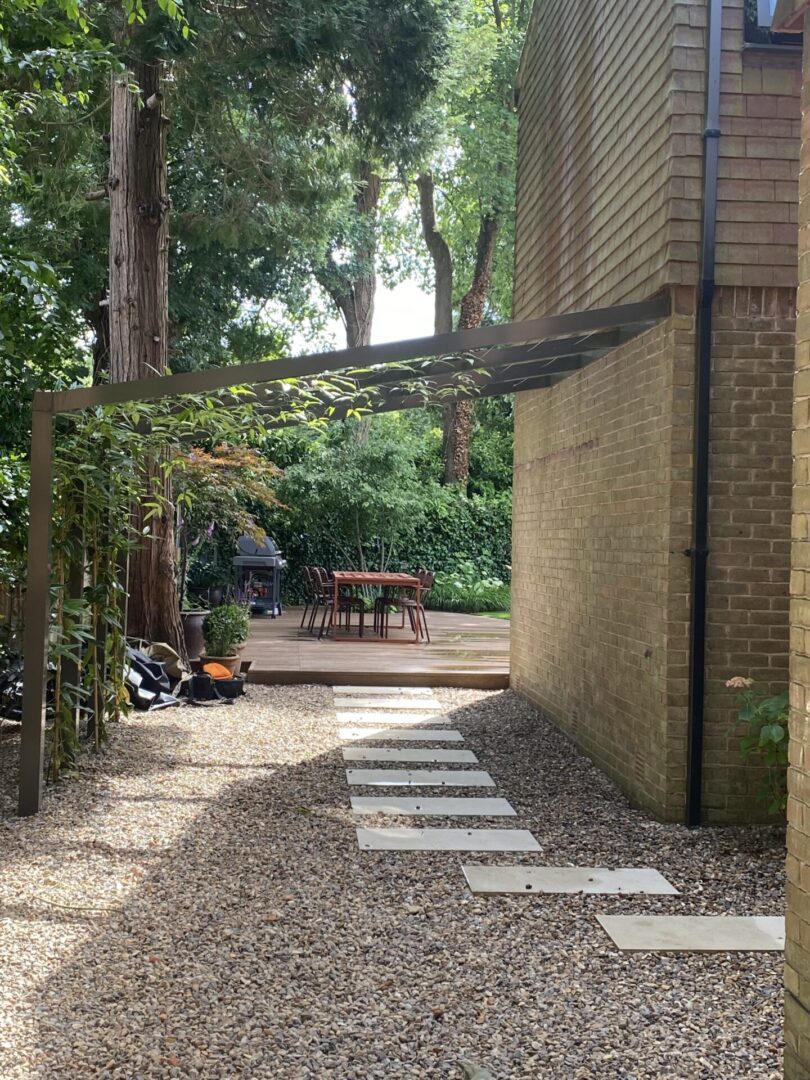 Once you've selected your material, it's time to determine the shape and size of your path. You'll want to consider the space available, drainage, the size of your garden, the flow of foot traffic, and the style of your home when planning your path.
A straight path is the simplest and most straightforward design, and most often all there will be room for. But if you have the space available, adding a curve to your path, or other design elements, will make it into more of a feature.
The width of your path should be determined by the amount of foot traffic. A path that is two to three feet wide will be adequate for a single person, while you may need a wider path if you need to use it for wheelbarrows, buggies, wheelchairs and wheelie bins. Remember to check the width before you start work!
Once you've determined the shape and size of your path, it's time to add design elements. Think lighting, planting, and decorative stones. Lighting is an important safety feature and important for security, as well as adding visual interest to your path. 
If you have the room, planting can be used to add visual interest, colour and drainage. Adding simple edging to your path, or more elaborate planting if you have the room, will make this functional area a little more attractive. And don't forget the walls…  planters and pots fixed to the wall will allow you to add some colour even in the narrowest side paths.
Finally, you can use your side path for functional additions to your outside space. For example, you may need to have a log store, wellie rack, hose reel or storage, and tucking them out of sight in the side path can often be a good solution.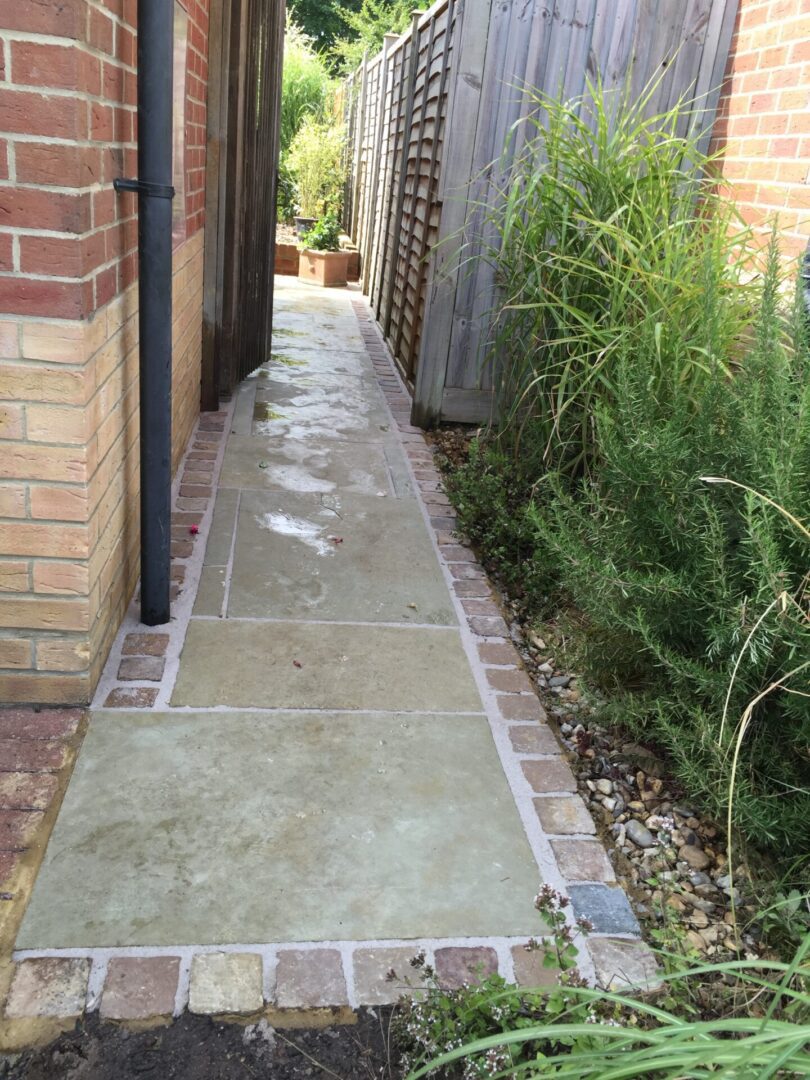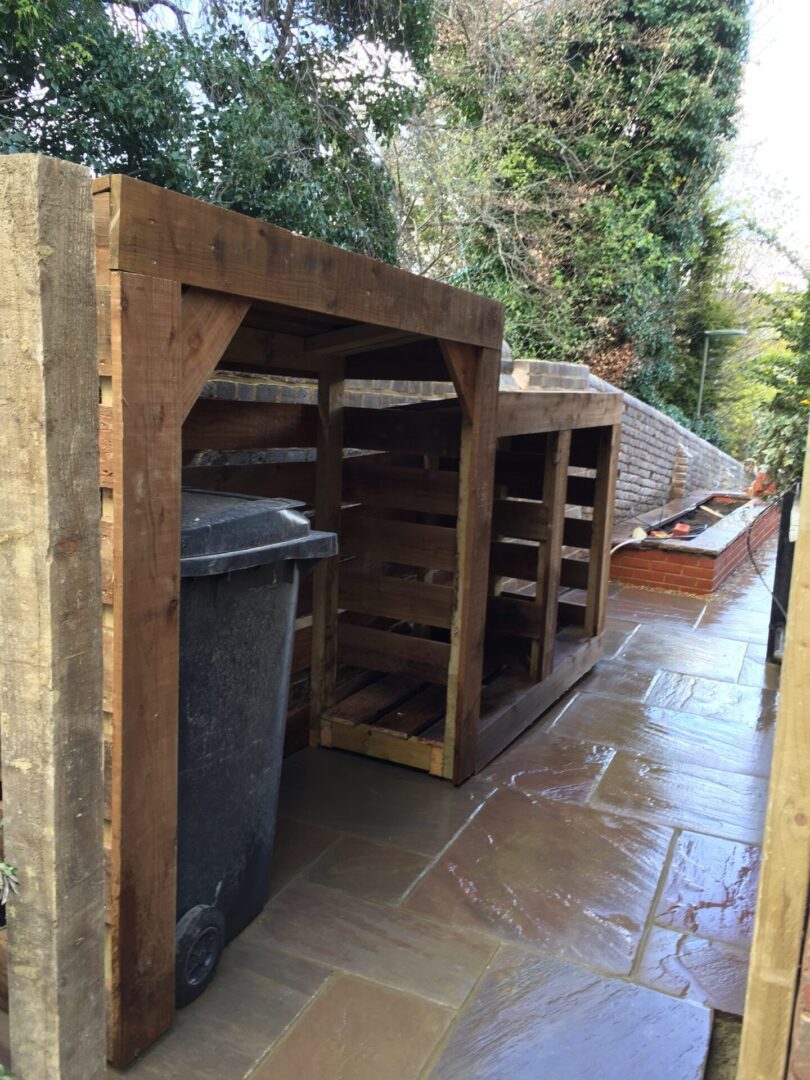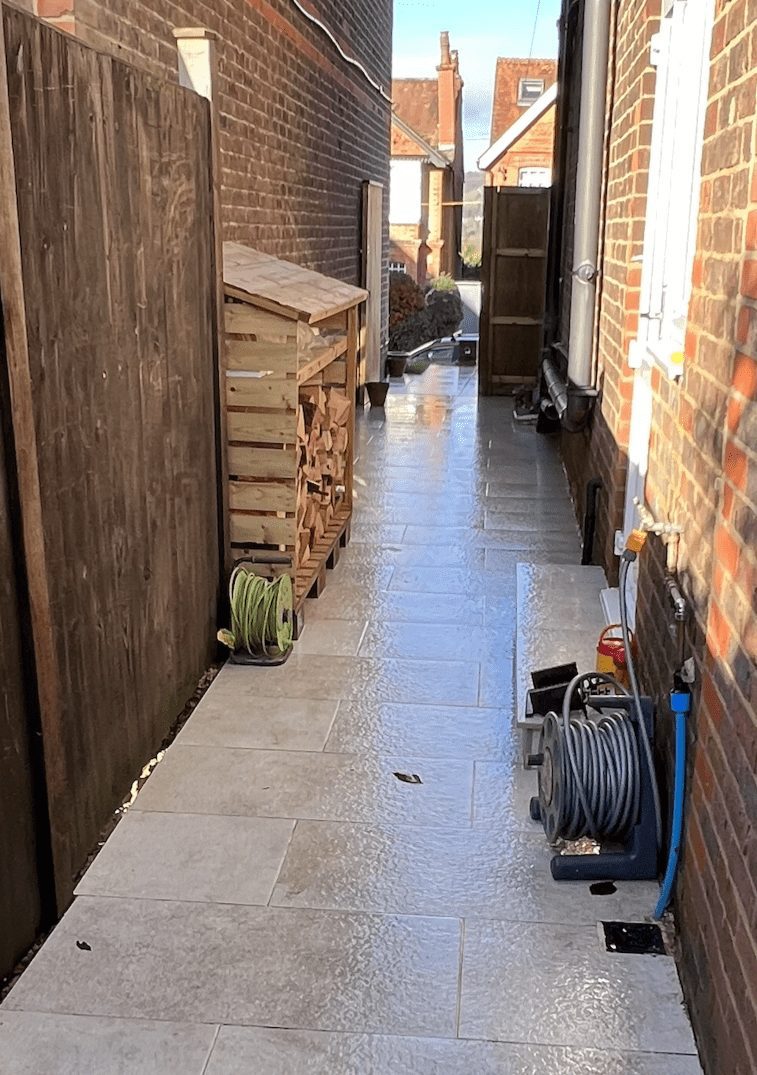 Maintaining your side path
Once your side path is installed, it's important to maintain it properly to ensure it lasts for many years. Regular cleaning of your path will help to protect it from weather and other environmental factors. Regularly remove fallen leaves and debris, and check that drainage is working correctly, especially in the winter months.
So don't forget your side path in your landscaping project! It will add functionality and aesthetic appeal to your outdoor space. By following these steps, you can create a well-designed path that fits your style and enhances the overall look of your property. Whether you're looking to create a simple walkway or a more elaborate design, with a little creativity and attention to detail, your side path can become a beautiful and functional feature of your home.