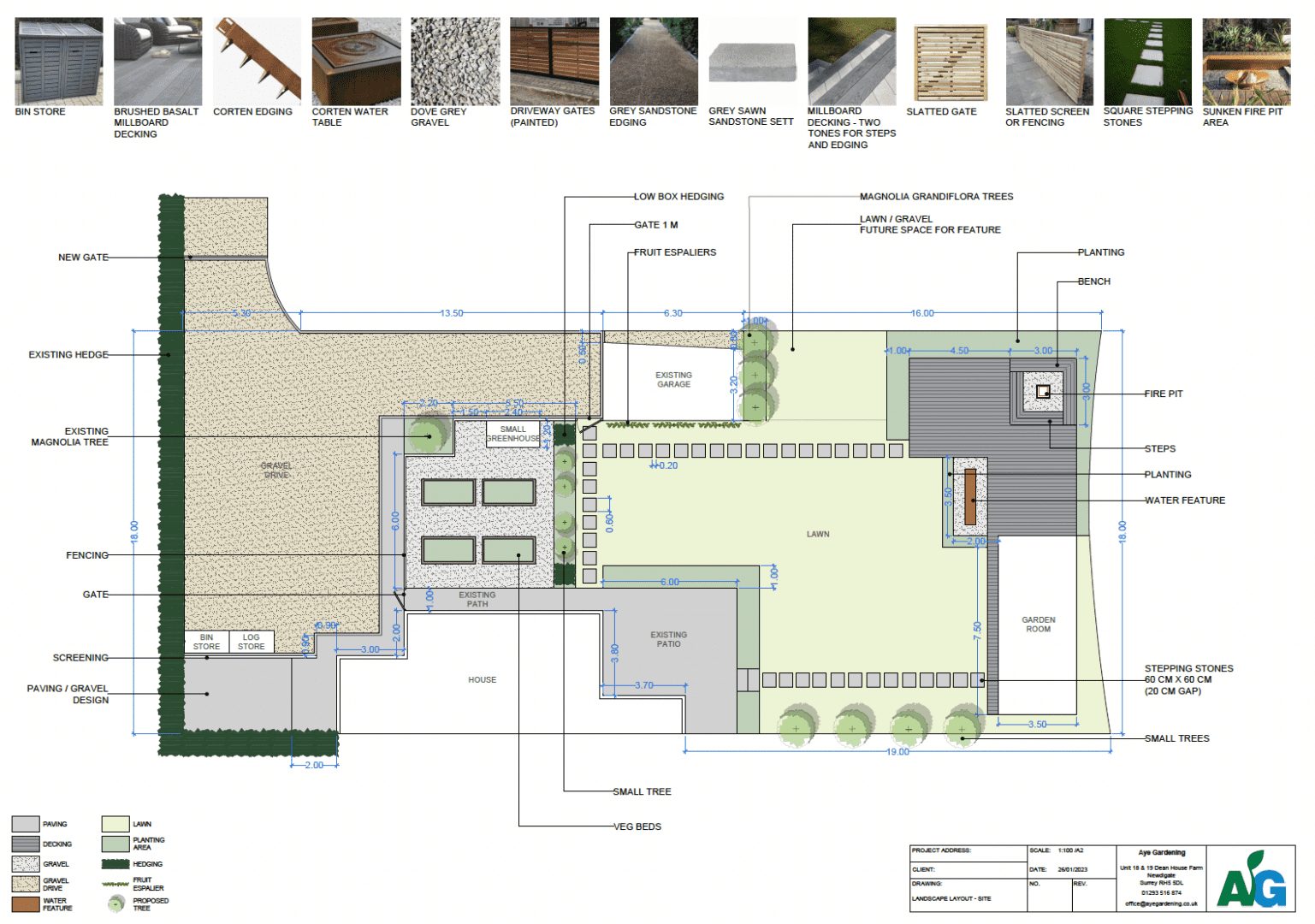 Surrey garden design - The Ayegardening Design Process
Designing the garden of your dreams with Ayegardening is a collaborative process. Our client-focused approach means that we work together as one team with your inspirations, ideas and objectives at the forefront of our planning process. We love working with our clients to bring their ideas to life, and we are here to make sure that our passion for garden design helps you to do this.
From your first contact with us, our aim is to help you to realise the best for your garden space. We'll start with a discussion about your vision for your garden, so be prepared for lots of questions! We'll ask you about who will be using the garden, and find out about your likes/dislikes, colour and style preferences so that we can get to know you and your ideas better.
Click here to view our post on How to plan for your landscaping project.
Please don't worry if all the choices begin to feel a little overwhelming at this stage, as we are here to help. We can provide PDFs of material choices and collage boards to inspire you, as well as some of our own suggestions. We understand that planning your new garden, like any design process, depends on personal preferences.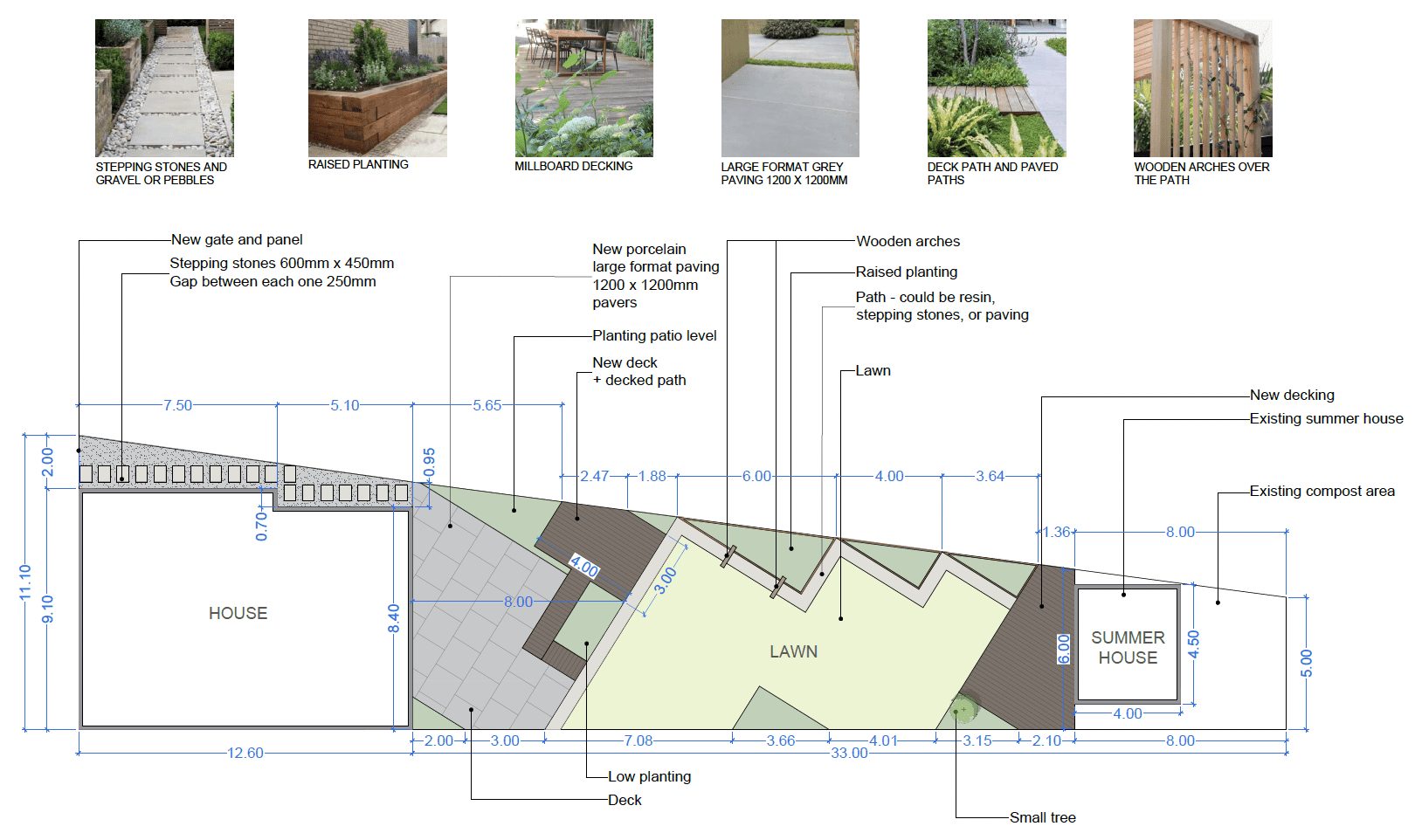 Once we have understood the brief, we will book a site consultation to come and meet you and your space in person. During the site consultation, we will ask more detailed questions, take measurements, assess basic levels and provide samples of materials if possible.
The site consultation costs £100+VAT
We will advise you at this stage if we require a topographical survey of your garden. Usually, we will need a topographical survey of your garden if:
it is over 100sq m in size;
has any steep slopes; or
has significant natural or man-made features.
The topographical survey provides more precise levels and measurements of your garden, for example, so that we can get the foundations correct, and understand the gradients of slopes, and the heights of any significant features. It will show all man-made and natural features including full details of all significant trees and surface indications of underground services. This all helps us with the design, the selection of the right materials for your garden, and any particular challenges that we need to be aware of.
Ayegardening will recommend the right surveyors to carry out this survey for you. The survey remains your property, but we will need a copy of it to proceed with the design process.
A standard topographical survey starts from £550+VAT
Following the consultation and topographical survey, we will produce a design proposal. The design proposal will give you the cost for your 2D garden design plan. Following this design, we can produce a detailed estimate.
2D garden design plan: The digital 2D design service provides a detailed plan including dimensions and layout to scale, lighting positions, hardscape and soft-scape elements excluding planting. A 2D design is the best way to see how the space in your garden will be used.
A 2D design starts from £850+VAT
Planting plan: A drawing that specifies the plants that will be planted in your garden. It depicts the location, variety, and quantity of plants in any given location and includes year-round maintenance advice.
          A planting plan starts from £650+VAT
3D design: Should you require an extra aid in visualising your project we can produce a 3D digital model, including a walk-through, that gives you a virtual 360°view of your design.
A 3D design starts from £1250+VAT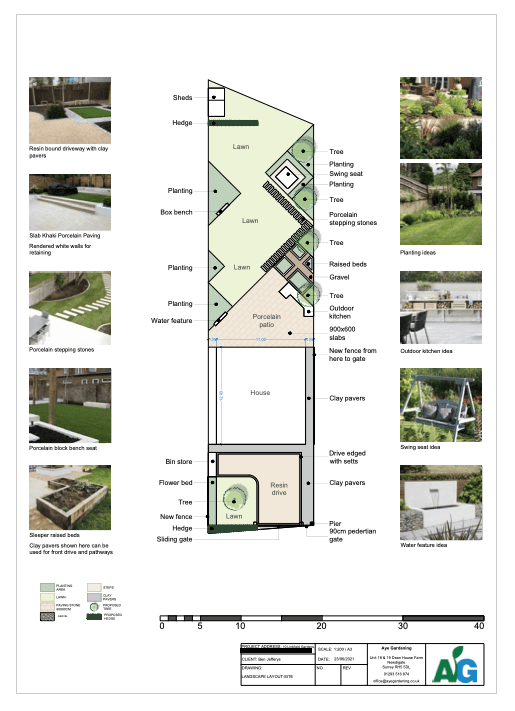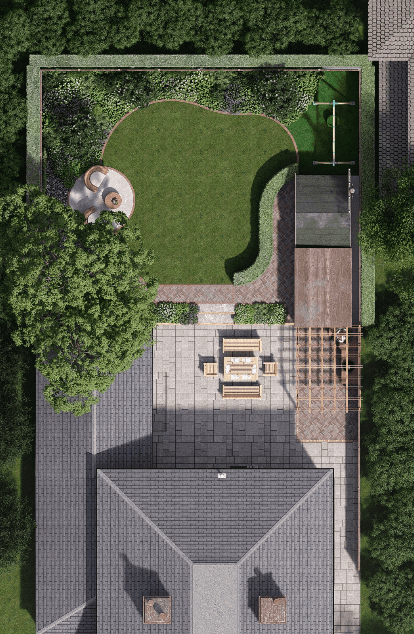 Your design will include one round of minor revisions which will be included in the price. The second and any subsequent rounds of minor revisions, and any material revisions to our original design, will be charged based on our hourly rate. The amount of which we will confirm by email before any work starts. "Material revisions" mean non-minor revisions, i.e. ones which involve a reworking of over 10% of our original design or require us to spend more than an hour over and above the time taken to produce our original design.
Once you have approved your design, we will price up for the entire work to make your garden a reality. Our estimate will include all construction and landscaping work, including materials, labour, machinery, disposal and planting, if required. Then all you need to do is accept the estimate to agree the work, and we will book in your project for work to begin!