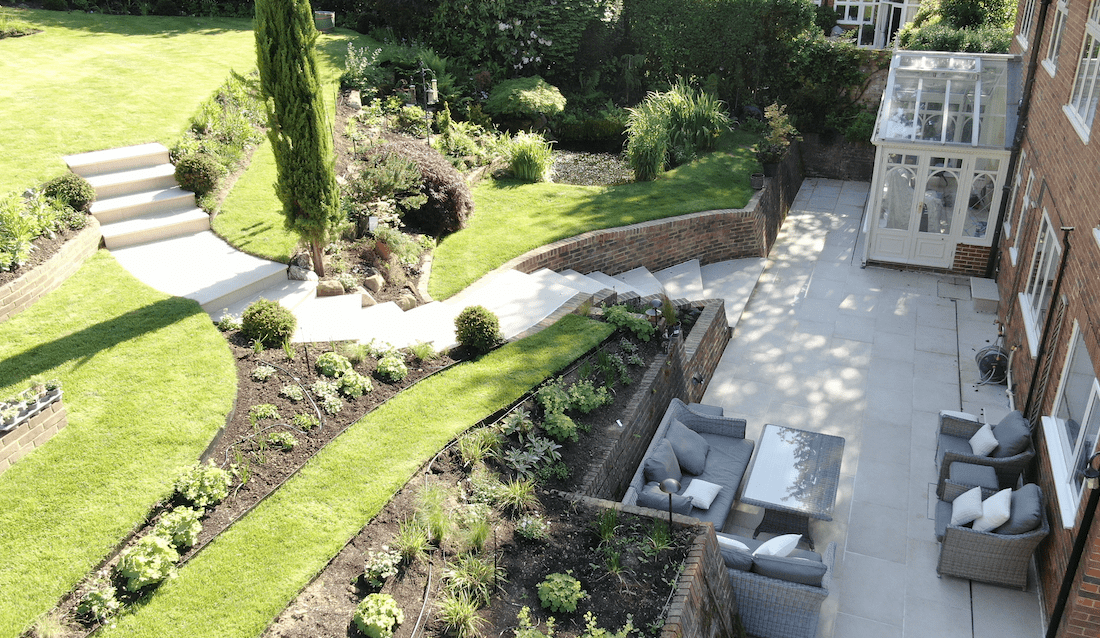 Professional Landscaping
Award Winning, Trading Standards Approved, Family Run Business
Welcome to our family run business.
We offer landscaping services to clients in Surrey, Sussex and Greater London and garden maintenance in Dorking, Redhill, Reigate, Horsham, New Malden and Ashtead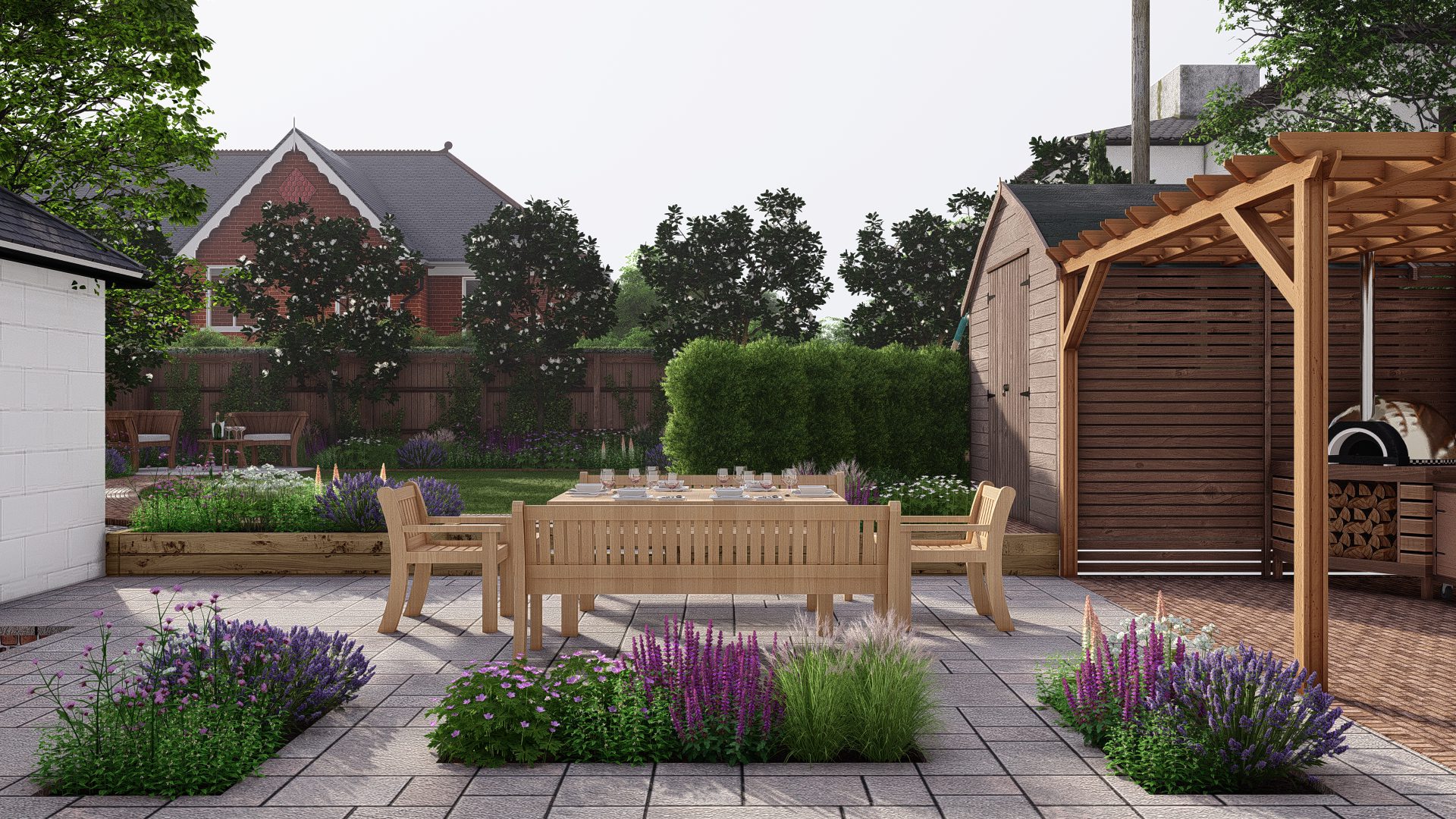 3D Concept Garden Design
3D digital garden design
A 3D design will aid in the visualisation of your project through 3D modelling, including a walk through, that gives you a virtual 360°view of your design.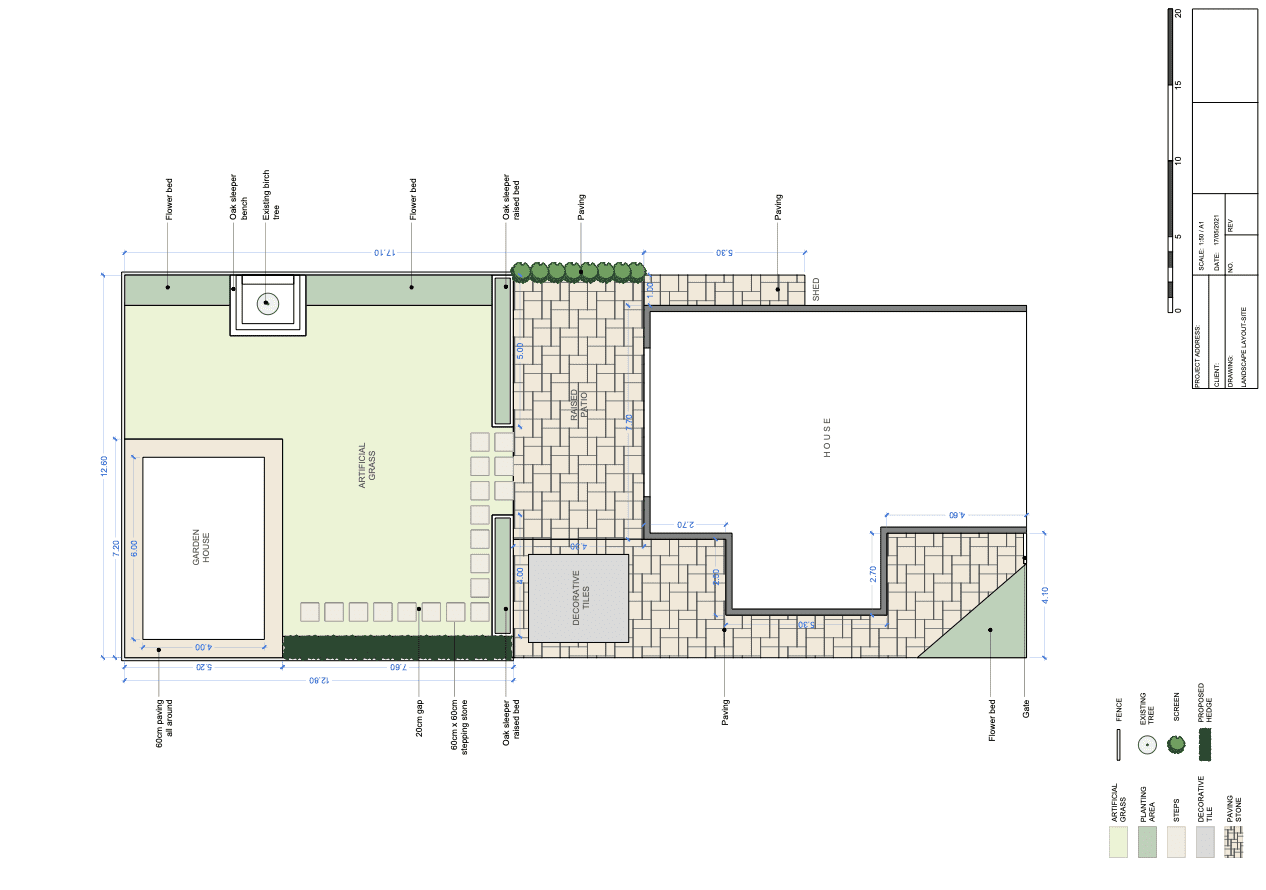 2D Garden Design Plans
Digital 2D Garden Design
The digital 2D design service provides a detailed plan including dimensions and layout to scale, lighting positions, hardscape and soft-scape elements and planting. A 2D design is simple way to see how the space in your garden will be used.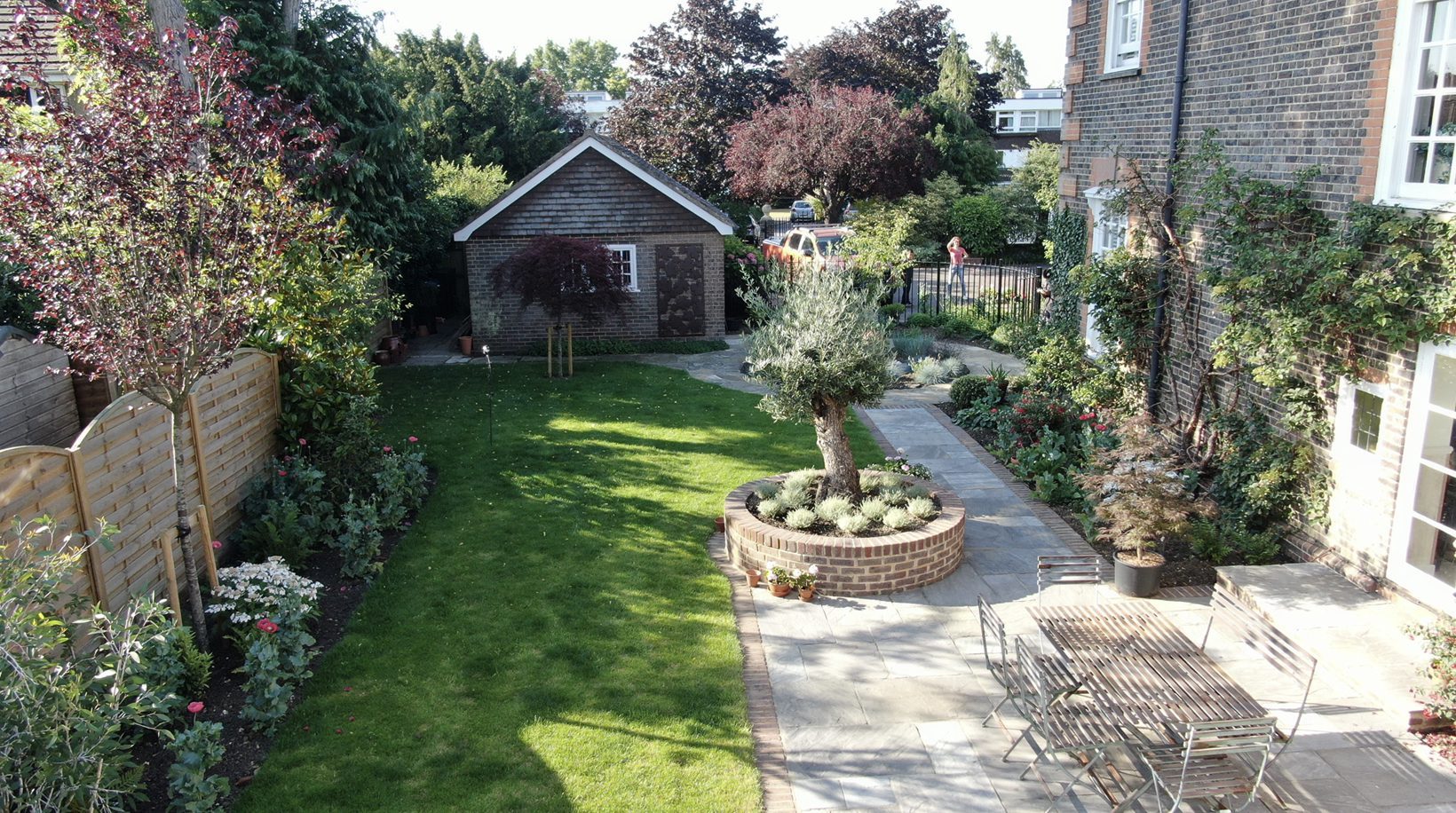 Family Run & trustworthy
Proud APL Members
Members of the APL and HTA, Ayegardening have won Theo Paphitis' acclaimed #SBS award, been names twice as a finalist in the Best Small Business Category at the Red Ribbon Awards, and awarded the Buy with Confidence accreditation from the West Sussex Trading Standards Department, as well as receiving a Trustmark accreditation, Ayegardening promises high quality to a professional standard. Get in touch today, and tell us how you would like your garden to grow. We're always happy to chat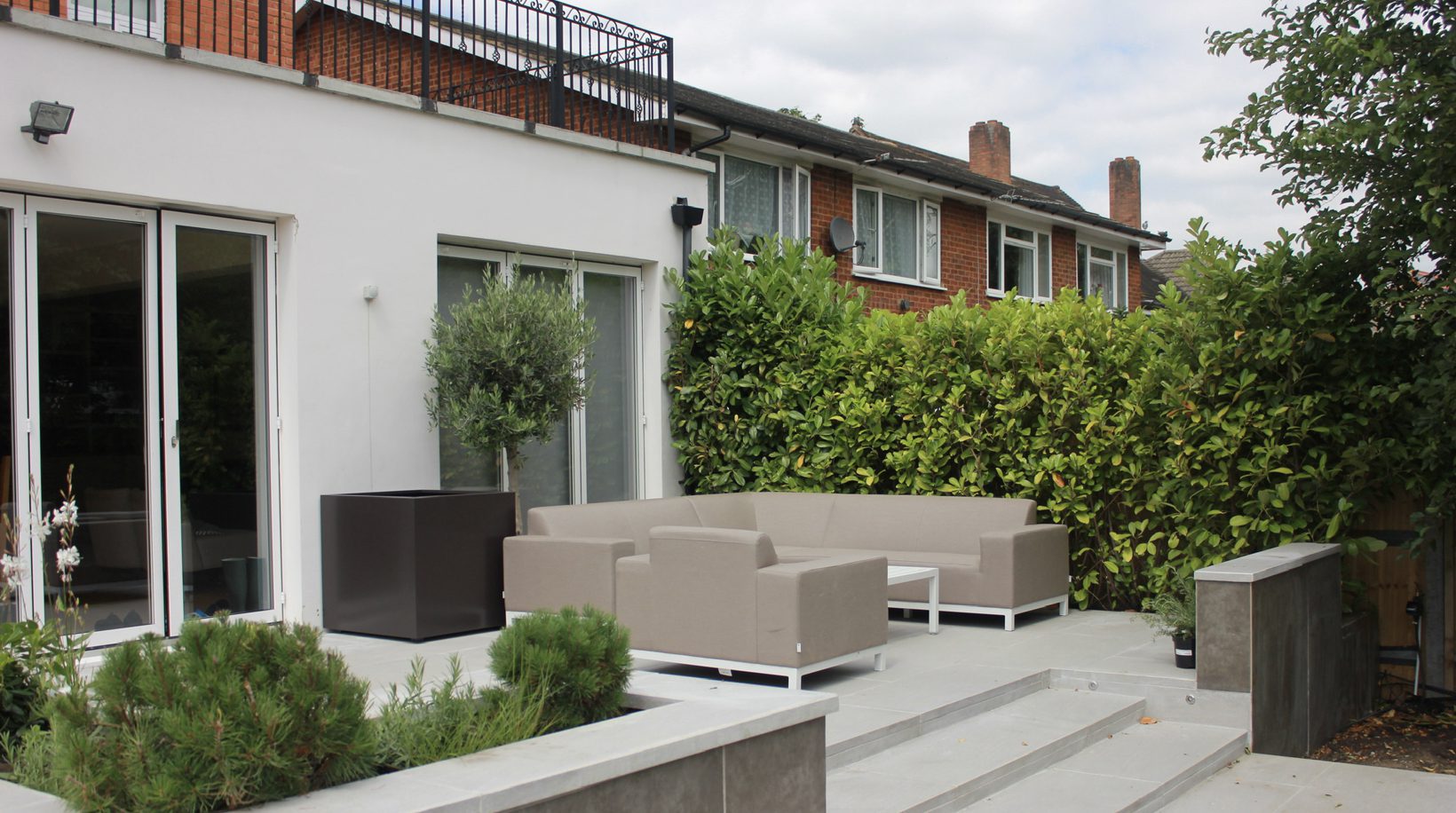 Passionate about gardens
Working with you to help achieve the best for you garden space
An award-winning, family-run business, Ayegardening was born out of a passion for creating gardens to relax in, play in, and enjoy, with a vision to enhance outdoor spaces, and to allow for your garden to grow, flourish, and compliment your living. We believe a garden has many uses and enjoy the satisfaction we see in our happy customers when we have realised the true potential of their green surroundings, making their garden more aesthetically inviting, as well as increasing the appeal and value of their home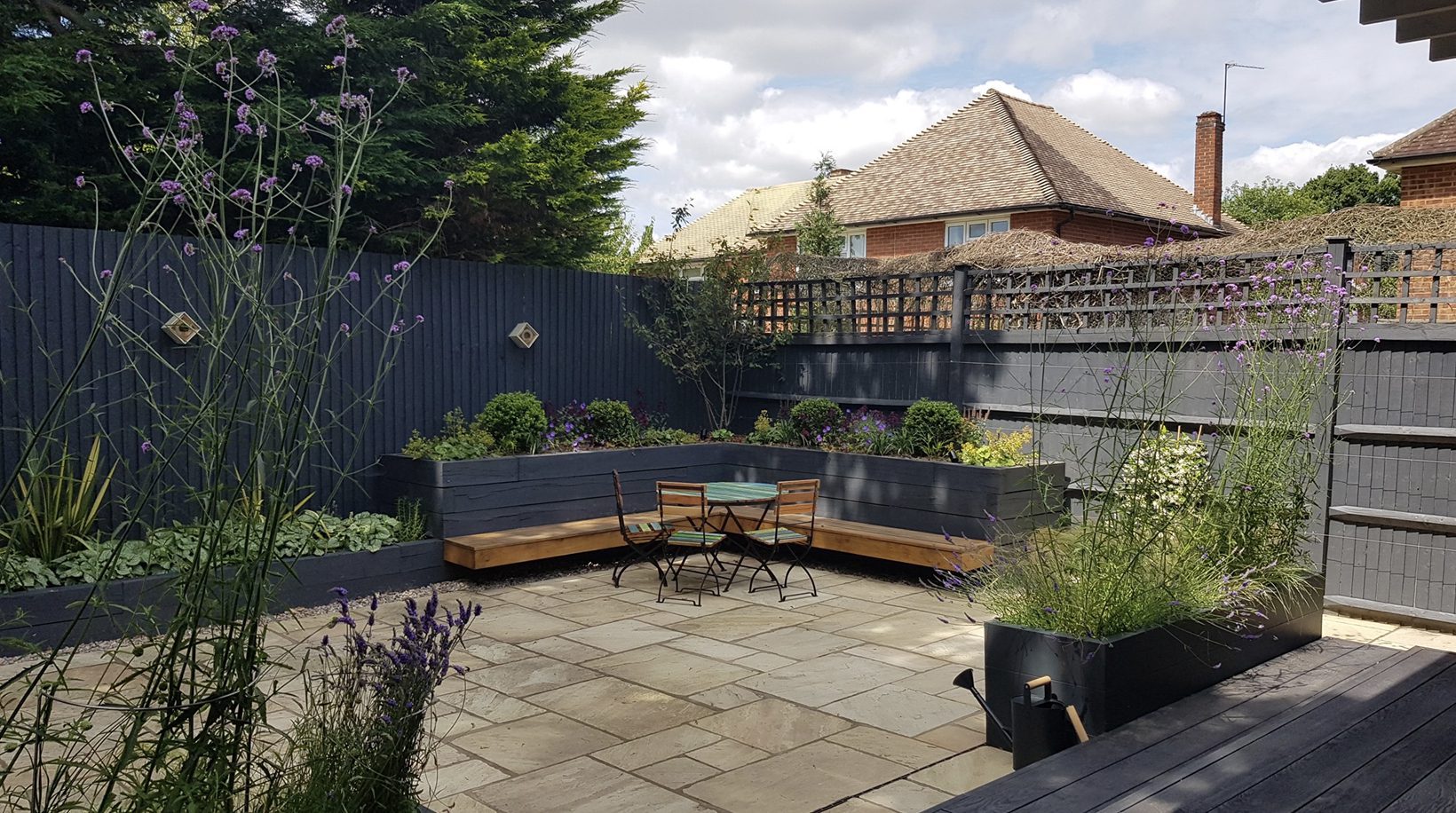 Surrey Landscapers
Professional Quality
Working with you to design a space that works for you.
We cover areas in Surrey, Sussex and Greater London. From artificial grass play areas, to secure boundary fences and stylish patios, Ayegardening landscapes a range of different size gardens. See our social media channels for up to date posts in our projects and see our work in action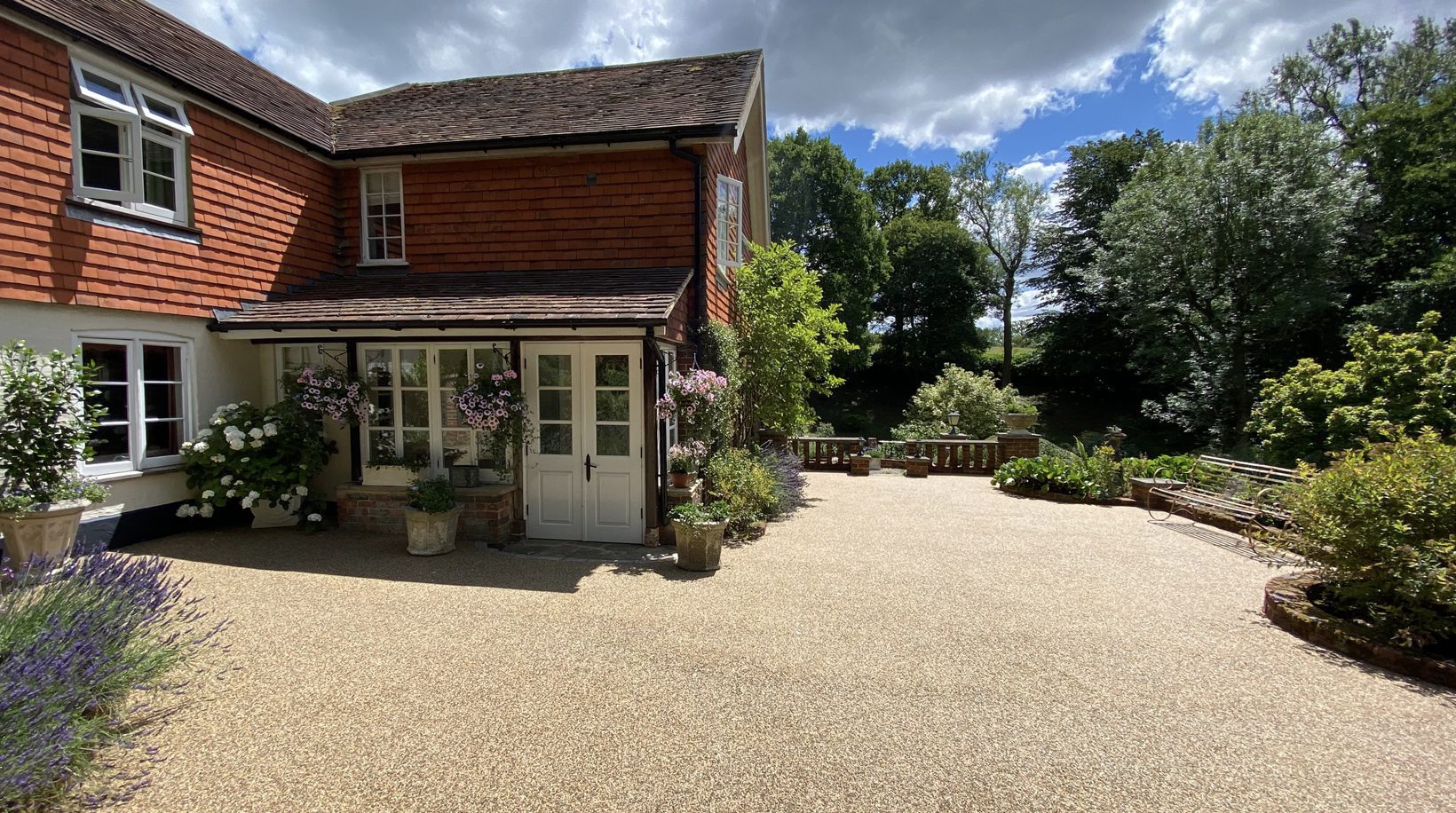 How much does
landscaping cost?
As there are so many different elements and materials to consider, there is no definitive answer. However, we can give guide prices per square metric we know a few things, such as the access to the garden, measurements of the area, and what elements of landscaping you are hoping to include. To help you further, you'll find some explanations and photos of the before, during and after stages of your projects, so you can see how a garden is transformed, as well as the cost for the projects, to give you an idea of our pricing
We handle everything for you!
BESPOKE LANDSCAPING SERVICES
Ayegardening is a professional, friendly, and ethical family run landscape gardening business in Surrey. Serving the Dorking, Reigate, Redhill, Ashtead, and Horsham areas spanning across Surrey and into Greater London. Committed to providing quality with a smile, Ayegardening are a landscape gardening business with a difference. Read on to find out why our unique team are making headlines, and what makes us stand out.
The company was formed in 2009 by owner and company director, Aye, and was built on a passion for working outside, with experience in farming and planting in Asia, and with incredible endurance and a hard-working ethic. The company started by providing gardening services to just Dorking, and later extended their reach to Crawley and Horsham. As the landscaping side of the business grew the range of services was offered to Leatherhead, Epsom, Reigate, Redhill and other areas in Surrey and Greater London.
The Ayegardening moto is 'To make and maintain beautiful gardens.' Our aim is provide landscaping and gardening services with a personal touch. From quote to completion, Ayegardening will ensure the customer is kept well-informed at every step.
Aye Naing
designing, planning, co-ordinating and constructing
We design, landscape and maintain a range of gardens.
The latest news, project highlights and landscaping advice from Ayegardening
Ayegardening is now a Millboard Decking Approved Installer! We are are huge fans of Millboard...
Through the design process the conversation was succinct and clear with really useful imagery created to help visualise the project.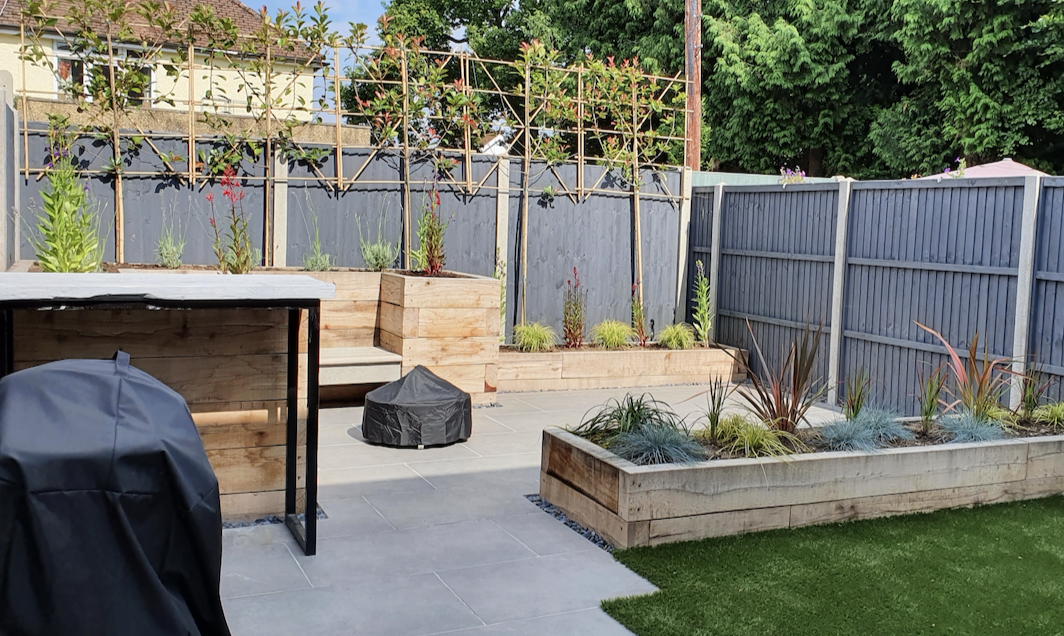 A fantastic family business.
Turning everyone's dream garden space into reality !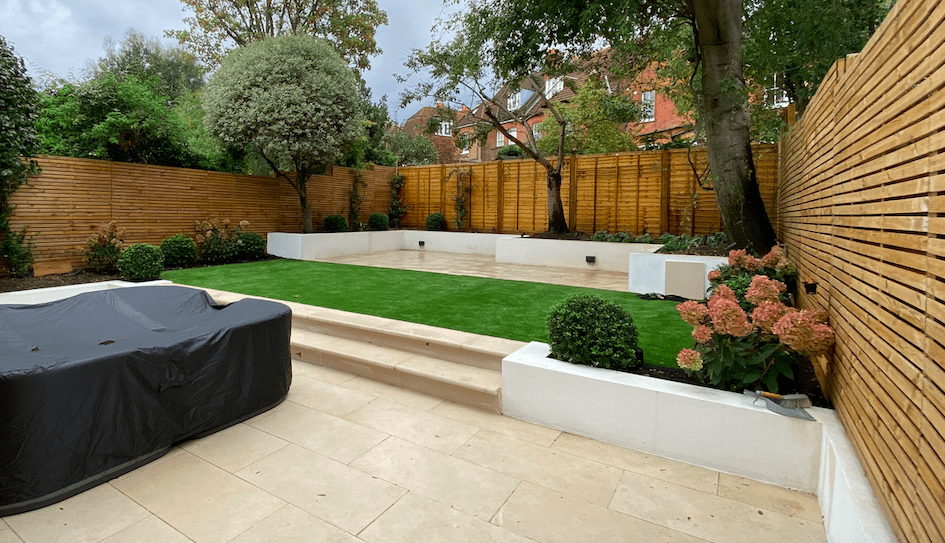 Good advice and very friendly team - a pleasure to work with.
It's clear the team enjoyed their work and achieved a good finish.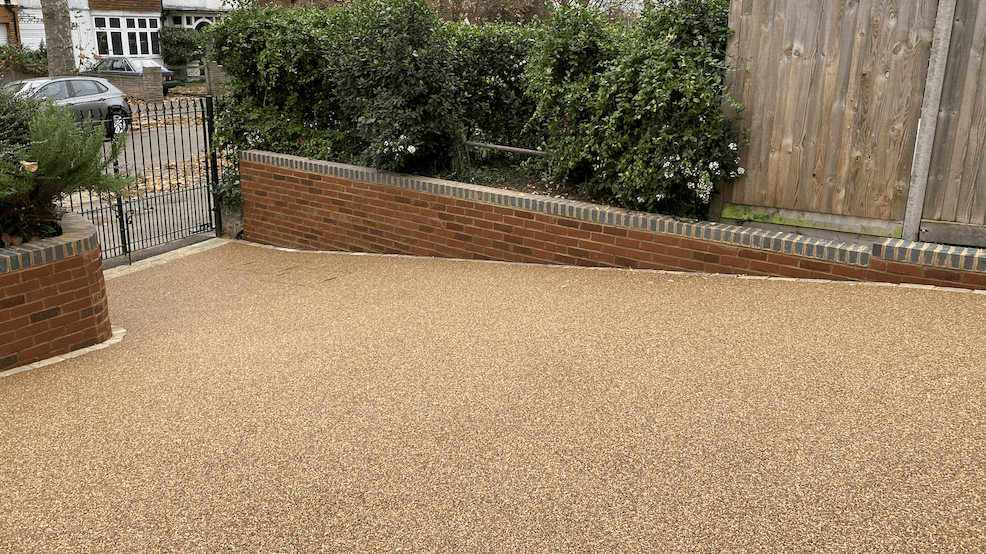 Subscribe to the newsletter
Subscribe to our newsletter to receive updates on our company's products, news, and special offers.